Interview Tips For CNAs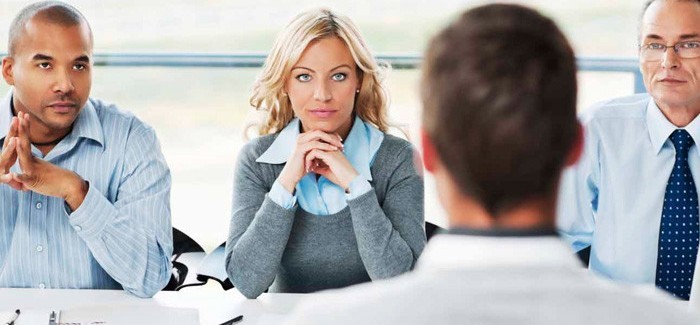 Whether you're applying for your first CNA job or you're looking for a new opportunity, interviews can be nerve-wracking. As Benjamin Franklin said, "By failing to prepare, you are preparing to fail." It's important to carefully assess your nursing-applicable experience and skills and see how they relate to the specific needs of the hospital or nursing home you're interested in. Get yourself properly informed, practice aplenty and you'll be well on your way to acing that interview and landing the CNA job of your dreams.
Anticipate Common Questions
"So tell me about yourself…" Mention your schooling and work experience but focus on what really matters: what makes you a great CNA. Maybe you have excellent people skills, are a team player, an effective communicator, always go the extra mile, are empathetic, are a positive person, or have a lot of energy and enthusiasm. Whatever your strengths, give examples from your past to support them.
"Why do you want to work in healthcare?" Perhaps you have wanted to work in nursing since you were a child or your grandma became sick and benefited from the help of a CNA. Whatever your reason, make sure it has that personal touch and let your passion shine through.
"Why do you want to work here?" Do they have a great training program or do they have good career prospects for the future ? This is your chance to wow them with the research you've done into the facility.
"Why are you leaving your last job?" Be honest. If you didn't like your last job, try to frame it in a positive context i.e. "I learned a lot at my last position and I'm excited to bring these skills to your facility to provide the best in patient care."
"Where do you see yourself in five years?" Be careful! You'll want to say you hope to still be with them but as a LPN or RN. This shows that you're looking to stay at their facility but you want to grow in your role, as well.
"What are your strengths and weaknesses? " Try to frame any negative qualities in a positive light i.e. I usually become attached to my patients and I find it hard when they pass away.
You'll be asked plenty of situational questions. Be specific and draw upon past experience. If you haven't worked as a CNA before, talk about the time you worked with elderly people as a customer service agent, for example. Sample questions:
Tell me about a time that you went out of your way to help a patient that wasn't assigned to you.
What would you do if you were in the bathroom with a patient and you heard another patient yelling for help?
Tell me about a time you had many important priorities and how you managed them.
If a nurse asks you to give a patient medication because she's busy, what do you do?
Tell me about a time you had a conflict with co-worker, management, or a patient and how you handled it.
Tell me about a specific time you had to work as a team to accomplish a task and how you managed that challenge.
Dress The Part
A formal skirt or pants and a blouse or collared shirt will work for a CNA interview. As long as you're professional looking you'll make the grade. Some CNAs choose to go in their scrubs. If in doubt, ask the interviewer what's appropriate.
Arrive Early
Leave loads of time to get to the interview. Print out directions from Google Maps and make sure you arrive at least 15 minute early. Coming late signifies that you're not reliable.
Bring Necessary Materials
Print out copies of your CV on good-quality paper and include the names and contact information of at least three references from former employers, a teacher, or a well-respected member of your community such as your pastor.
Ask Questions
This is your opportunity to see if the job is a good fit for you. Prepare a list of questions: Will I be on day or night shift? What are the hours like? Who will I be reporting to? What will be the most challenging part of this job? What opportunities are there for career advancement? What types of patients does your facility care for? What are the next steps in this hiring process?
Follow-Up
Take the initiative and send an email within 12 hours of the interview thanking the interviewer for their time and reiterating your burning desire for the position. If you haven't received any feedback within a week feel free to follow-up.