Free LPN Training Programs in Hawaii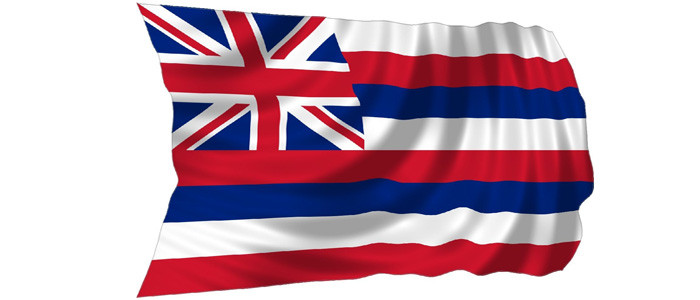 If you want a career in nursing, earning your LPN degree is a good starting point. You might later decide you want to become an LPN or a Nurse Practitioner. You can enter into different specialties if you work as an LPN. Free LPN education options might also be available to you if you live in Hawaii.
Free LPN Programs in Hawaii with Government Grants
Grants provide you with one of the best ways to earn your education for free if you receive enough grants to cover the cost of tuition. You can apply for grants by completing a financial aid sheet through your financial aid office at the college. They will also have the forms for you to apply for state and federal grants. You can also ask the financial aid officer if they know of any organizations in the area that offer grants to individuals who wish to start a new career. You should apply for any grants for which you might qualify.
Tuition Assistance for LPN Training
If you are currently employed by a healthcare facility or home health facility, you should contact your human resource department. You might be eligible for tuition assistance if you are looking to start a new career. You will need to work in your new field for the employer for awhile after completing your degree. Sometimes an employer can only pay for a percentage of your education. But if you already have some grants or other assistance paying for your education, you can be well on your way to receiving your training for free.
Scholarships for Free LPN Programs in Hawaii
You should always be looking for scholarship opportunities. There are many websites online that can be used to help you find scholarship opportunities for free. Many of these sites will help you to find scholarships for which you could qualify. Sometimes organizations and businesses in your area will also offer scholarship opportunities. Your employer or even that of a parent or spouse might also have scholarships.
University of Hawaii
The University of Hawaii offers a range of nursing scholarships for their students. This includes the Edward and Sally Sheehan Scholarship. The program is for students who are enrolled full-time in one of the University's nursing program. The awards a student receives can be used for not only tuition but also textbook expenses. Students should work hard if they wish to receive this scholarship so that they have and keep an excellent GPA. Other colleges and universities in Hawaii offer nursing degree specific scholarships as well.
Rehabilitation Hospital of the Pacific Foundation
This program offers scholarship opportunities for individuals who are hospital employees. The opportunity to receive a scholarship through this foundation is also available to current nursing students as long as they reside in Hawaii and are attending a college in Hawaii. This program does not have a set award amount and can change from year to year. A prospective nurse can receive a good deal of help paying their tuition in order to enter into the nursing career.
There might be other healthcare facilities and hospitals within the state offering scholarships for those who wish to become nurses. Of course, they will requite the individual to come to work for or continue working for the facility once they complete all that is required to graduate their program of nursing.
Free LPN Programs in Hawaii with WIA
Please find below schools that either have their own Financial Aid office or offer free training as part of Workforce Investment:
Hawaii Community College
At Hawaii Community College students earn a Certificate of Achievement in Practical Nursing. The program prepares students to pass the NCLEX-PN – National Council Licensing Examination-Practical Nursing. Entry requirements include proficiency in reading, writing and mathematics. The program, which is 40 weeks in duration, includes two semesters along with an 8-week summer session. Before earning the Certificate of Achievement, a student must successfully complete 40 semester hours of coursework, including 6 semester hours of non-nursing core courses and 34 semester hours of nursing courses. A student is required to earn a grade of "C" or better in each course to pass. Students must maintain a cumulative grade point average of 2.0 or higher to remain in the program.
Kauai Community College
The Kauai Community College Nursing Program prepares a student for LPN licensure. Graduates may then opt to continue on in the RN program. Those who do not go on must take and pass the LPN state board exam before working as a licensed Practical Nurse. Applicants must have completed the required prerequisite courses before submitting an application for entry into the program. Once all admission criteria are met, an applicant is placed on a qualified list. If admitted, the student receives a letter from the Nursing Department announcing eligibility to register for classes. Participation in the Nursing Program also requires a criminal background check and drug testing. Nonresidents do not qualify for admittance into the program until residency has been established.
UH Maui Community College
The Maui Community College Nursing Program prepares students who graduate to work in the field of nursing. Students enrolled in the program are required to be certified in adult CPR, child CPR, infant CPR and obstructive airway – conscious and unconscious victim. The student is responsible for completing a course in CPR and Basic Life Support in order to obtain current certification. Any student participating in the program who fails a theory class must withdraw from the clinical component of the course. Admission to the Nursing program is competitive; therefore, the application deadline for the fall semester is January 31. The application deadline for the spring semester is September 15.