Free CNA Classes in Toledo OH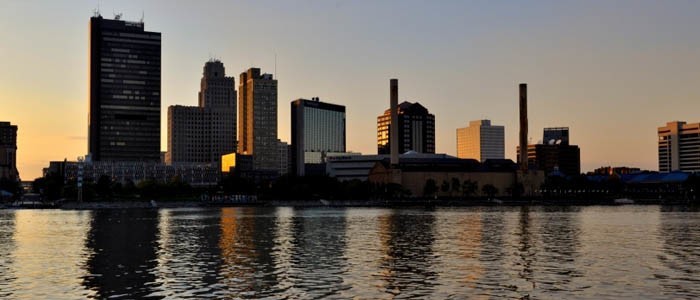 Certified Nursing Assistants are members of the healthcare team that provides primary care to patients. They are highly needed in different healthcare setting; thus, the demand for these professionals is high. The good news is, becoming a Certified Nursing Assistant takes a few weeks to complete. If you are considering this career, there are free CNA classes in Toledo, Ohio that you can complete in a couple of weeks or months. As long as you are qualified to take the program, you will have an opportunity to become a CNA and work in various medical settings.
Med1Care Toledo
Med1Care Toledo STNA or State Tested Nursing Assistant offers a training program that targets individuals who have the passion for caring. Whether you do not have medical experience or even a high school diploma, you are welcome to apply as long as you have the genuine desire to provide excellent nursing care. Med1Care Toledo has produced many graduates in over a decade of providing quality education for aspiring nursing assistants. The administrators have met the state qualifications and have been offering innovative teaching strategies to ensure that students are prepared for the certification exam and the demands of the profession. The curriculum entails 75 hours of study divided into 59 hours of classroom lectures and 16 hours of hands-on clinical practice in a healthcare facility. Students can choose either a day or evening schedule. Graduates of the program will receive a Certificate of Completion, making them eligible for the state certification exam.
Richard Health System
Richard Health System is offering a nursing assistant training program that prepares aspiring students to embark on a career in the healthcare field. The training starts with theory covering different nursing concepts applicable to Certified Nursing Assistants. Topics include patient independence and rights, personal hygiene, physical and emotional wellness, communication skills, infection control, vital signs monitoring, safety and emergency procedures, basic nursing principles and many others. The program will also include a hands-on laboratory training that allows students to practice the skills necessary to provide day-to-day patient care. All the students will go through a supervised clinical practice in an affiliated facility. Gaining admission to the program requires a high school diploma, complete immunization record, criminal background check and a physical exam. A high school diploma or GED is also required to start the training program. The tuition cost is $350 but scholarships and financial grants can be availed.
Owens Community College
Owens Community College is offering a CNA training program approved by the Ohio Department of Health. The program combines didactic lectures and clinical instruction that equip students with the knowledge and skills of the profession, relevant for work in hospice centers, home health settings, long-term care facilities and hospitals. The CNA curriculum of Owens Community College is comprised of 59 hours of classroom instruction and another 16 hours of supervised clinical training. The concepts discussed are vital signs monitoring, basic nursing skills, safety and emergency procedures, mental issues, personal hygiene, death and dying, range of motion, restorative and rehabilitative care, medical terminologies and many others. The tuition for the 3-credit program is $500 inclusive of clinical supplies, books and fees. Scholarship and financial aid programs can be availed for individuals who qualify and meet the requirements of the institution.
Athena Career Academy
Athena Career Academy offers an opportunity for individuals to become Certified Nursing Assistants in the state. Their nursing assistant training program is state approved and meets the guidelines set by the government. Applicants have to complete the entry form provided online and should also present their state ID, a criminal background check, TB test, chest X-ray and complete immunization record. They have to complete 75 hours of study divided into 59 hours of classroom lectures and 16 hours of clinical practice in a nursing facility. Graduates of the program will receive a certificate which qualifies them for the state certification exam. The total cost is $310 but students can avail a flexible payment plan offered by Athena Career Academy or apply for a scholarships or financial aid grant.
Other Schools offering Free CNA Classes in Toledo, Ohio:
Davis College
The American Red Cross
Job Corps