Free CNA Classes in Plano TX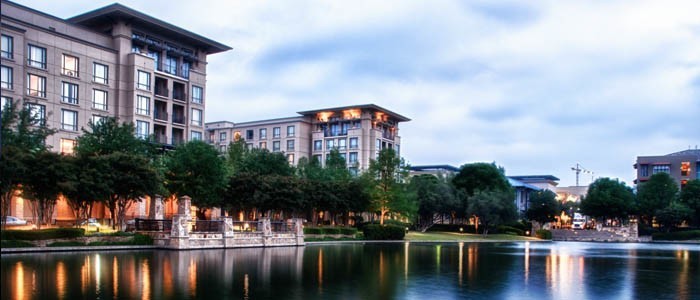 It is not difficult to become a Certified Nursing Assistant. Although the job itself is challenging, you can always take free CNA classes in Plano, Texas which are offered in different times of the year. Completing a CNA program allows you to be qualified for the certification exam. This will also give you an opportunity to get a stable job in the healthcare field, especially that there is a high unemployment rate in the state. The free CNA classes in Plano, Texas are given on a limited slots so if ever you are interested, it is best to apply and ensure to gain admission.
Brightside Institute
Brightside Institute is offering a nursing assistant training program that prepares the students for the certification exam and employment in a healthcare facility. Students learn the concepts, principles and skills to function as an effective entry level healthcare provider. They will undergo hours of classroom instruction, instructor guided practice in a laboratory setting, and a supervised clinical practice. This strategy will ensure that students are prepared with the demands of the profession. They will acquire skills over time, despite a few weeks of training. Prospective students have to be 18 years old or above, with a high school diploma, a criminal background check, a driver's license and social security card. Brightside Institute is also offering an accelerated weekday classes which meets from Monday through Friday. Tuition cost is $800 to $900 inclusive of stethoscope, gait belt and reading materials. Scholarship may apply but does not include the textbooks, state exam fee and uniforms.
Sira Career Training
Sira Career Training is offering an approved CNA training program for individuals who want to be nursing assistant in the state of Texas. The course can be completed in four weeks, comprising 48 hours of classroom lectures, 40 hours of clinical practice and 12 hours of laboratory work. The curriculum covers the core modules like the basic nursing skills, social skills, restorative services, introduction to long term care, mental health, infection control, resident's rights, vital signs monitoring and many others. Individuals who have a busy schedule or work commitments can choose their preferred schedule, either a daytime class or evening class, depending on the availability of slot. Students in the program will learn various skills and nursing concepts that are needed in the profession. They will be exposed in different healthcare facilities, allowing them to be ready for the certification exam and employment. Tuition cost is $800 and scholarship programs can be availed to lessen the expenses of the program.
CE Global Health Education Network
CE Global Health Education Network is offering a CNA training program that can be completed in four to five weeks, depending on the student's chosen class schedule. The instructors put emphasis on safe and effective nursing care to patients while giving them respect and dignity all throughout the treatment. In order to gain admission from the program, applicants have to be 18 years old or above, with a high school diploma or GED, criminal background check, negative TB test, social security card, driver's license and physical exam. The program starts with a classroom lecture covering the basic nursing principles including infection control, vital signs monitoring, restorative and rehabilitation care, safety and emergency procedure, patient rights, communication, interpersonal relationship and personal hygiene. Over time, students will develop the essential skills for the professions. The day time classes can be finished in five weeks and the weekend classes can be completed in six weeks. Applicants have to pay $200 for the registration, but scholars and financial aid grants can take advantage on the free CNA course provided by the institution.
Other Schools offering Free CNA Classes in Plano, Texas:
Superior Medical Training, Inc.
Plano West Senior High School
Plano Senior High School