Free CNA Classes in Orlando FL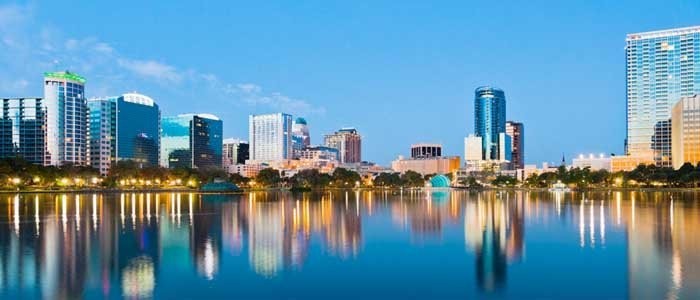 Based on a report done by the Agency for Workforce Innovation, there will be a 20 percent increase in demand for nursing assistants in Florida in a few short yeLong-term term care facilities and other medical institutions will be in need of Certified Nursing Assistants. Thus, they are recruiting periodically to meet the demand. Individuals interested in the position can take a training program recommended by the Florida Board of Nursing. This will give them a ticket for the state licensing exam, allowing them to work legally in any healthcare facility. Check out the following schools with free CNA classes in Orlando, Florida to start immediate training.
JSS Training Academy
The nursing assistant training program at JSS Training Academy lasts for six weeks. It provides students with the necessary skills and knowledge for an entry level-nursing assistant position. The course is a combination of classroom lectures, skills training and clinical exposure. Students often who use the CNA training program as an avenue for a future Registered Nurse career. The training involves basic concepts and skills to equip graduates to provide quality nursing care to a diverse group of patients. During the training, the school instructors will teach personal care, vital signs monitoring, nutrition, communication, safety, assessment, anatomy, physiology, patient transfers, charting and other critical aspects of the profession. Students will also be exposed to a clinical setting, allowing them to practice and develop their skills over time. The training cost is $950, which does not include supplies, uniforms, textbooks and the state exam fee. Nonetheless, free CNA classes in Orlando, Florida can also be obtained at the JSS Training Academy.
Orlando Tech
The Orlando Tech is offering a nurse's aide training program consisting of 165 hours of lectures and hands-on experience in a clinical setting. Students will learn how to assist patients in performing the activities of daily living. They will be exposed to a clinical setting where handle actual patients while being supervised by a certified instructor. The course includes 90 hours of the Basic Healthcare Worker and another 75 of the Nurse Aide and Orderly. Once completed, students will be knowledgeable and skilled nursing assistants ready for the state nurse's aide evaluation and a career in the healthcare field. Scholarship programs and financial aid grants can be availed at Orlando Tech depending upon the candidate's qualifications. Applicants of the program have to meet both the requirements of the state and the school including no criminal offense orcommunicable disease.
MedTech
MedTech offers a nurse's aide training program that can be completed in six weeks. This program helps students become equipped with the knowledge and skills needed to become eligible for the state certification exam for Certified Nursing Assistants. The classroom lectures cover basic topics like nutrition, anatomy and physiology, therapeutic communication, patient's rights, safety and emergency procedures and many others. The skills laboratory training and clinical exposure provide students with an opportunity to practice their learning on an actual patient. The tuition cost is $1020 inclusive of registration. However, textbooks, the certification exam and medical supplies are not included. Students who want to avail free CNA classes can apply for a scholarship and financial aid. Funding is often limited but allows selected students to enjoy a free training program.
Florida Healthcare Academy
The Florida Healthcare Academy is offering a CNA training program for students who wish to work as a nursing assistant in Orlando, Florida. The program can be completed in six weeks and includes theoretical lessons and hands-on training in an approved healthcare facility. The course topics are communications, patient transfers, catheter care, vital signs monitoring, personal care, patient hygiene, assessment, charting and other essential nursing skills. The Florida Healthcare Academy will ensure that students have the knowledge, skills and confidence to pass the state evaluation exam and become a Certified Nursing Assistant. They will train students during 125 hours of classroom instruction and laboratory time, and another 40 hours of clinical exposure. Morning, evening and weekend classes are available so students can choose the schedule appropriate for their needs. Apart from the affordable tuition cost, the school is also offers scholarship programs and financial aid grants for those who qualify.
Other Schools offering Free CNA Classes in Orlando, Florida: