Free CNA Classes in Lubbock TX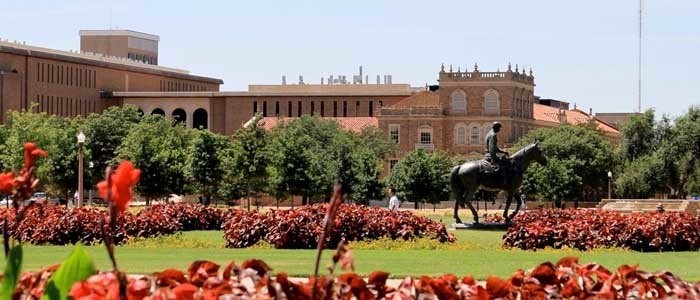 A Certified Nursing Assistant provides primary nursing care to patients with supervision or guidance from a Licensed Practical Nurse or a Registered Nurse. Their role in the healthcare field requires compassion, commitment and strong work ethics to ensure safety and solid nursing care to patients coming from a diverse group. Certified Nursing Assistants have a significant role in any medical facility. They enjoy a good salary and a stable career. The state is offering free CNA classes in Lubbock, Texas to accommodate those interested in this profession. The free CNA classes in Lubbock, Texas are provided by different schools and healthcare institutions. Start with this list to see how you can get started with a qualified training program for nursing assistants.
Destiny Staffing Career Center, LLC
Destiny Staffing Career Center, LLC is one of the staffing agencies that conducts CNA training for individuals interested in the profession. The CNA training program will help prepare graduates for the certification test and the demands of the profession. It consists of 75 hours of classroom lectures and clinical rotations. The material which covers basic nursing principles, patient's rights, feeding and nutrition, patient transfers, emergency procedures, laws and ethics and personal hygiene. Students have to have a complete attendance to graduate. They have to participate in the clinical experience in a different facility. Applicants for the program will submit to a criminal background check, TB and drug screening, and provide a immunization record to gain admission. Free CNA classes can be availed at the staffing agency upon occasion. In addition, Destiny Staffing Career Center, LLC has a flexible payment plan for individuals who cannot pay it all at once.
Three Star Nurse Aide Training
One of the best assets at Three Star Nurse Aide Training is the instructors who are grounded in caring and compassion, enabling them to share their values with those who want to become a Certified Nursing Assistant. The nursing assistant training program at this institution is composed of 75 hours of classroom lectures, hands-on laboratory and guided clinical experience in a community nursing facility. Although Three Star Nurse Aide Training does not require their applicants to have a high school diploma, they want an eight grade minimum competence in English reading and comprehension to be accepted. A criminal background check, immunization card, drug screening, physical exam and TB clearance are also needed for admission. Students in the program can choose daytime or evening schedules for their convenience. The smaller class size accommodates personalized teaching and reviews classes, so interested students have to apply early to reserve a slot. Scholarship programs are available for those who wished to have a free CNA class.
Kaplan College
The nursing assistant training program of Kaplan College aims to provide students with an opportunity to acquire the required skills and knowledge to become a qualified CNA. The program runs for 6 weeks and consists of 120 hours; including 42 of didactic training in the classroom where  instructors use presentations, lectures and discussions to impart the essential nursing principles. The course allows graduates to work in home health agencies, specialized clinics, hospitals, and long- term care facilities. During the clinical training, students are supervised by certified instructors. They have to attend 40 hours of clinical practice and 38 hours of hands-on laboratory training to graduate. The tuition is $1,294 inclusive of supplies, textbooks and the registration fee. Students who need low- cost CNA training can apply for a scholarship or financial aid grants. In addition, a flexible payment plan can be availed by everyone who wants to pay on an installment basis.
South Plains College
South Plains College has a nurse assistant training program that allows graduates to receive a Certificate of Proficiency and a chance to take the certification exam provided by the state. The curriculum of the program is designed to equip students with all the required nursing concepts and skills. Classroom lectures, hands-on laboratory experience and clinical practice are combined in the program, allowing the students to familiarize themselves with the roles and duties of nursing assistants. The program can be completed in 3 to 4 months depending on the commitment made by the student. Applicants have to submit a record of complete immunization, Hepatitis B, TB test and a chest X-ray.