Free CNA Classes in Laredo, TX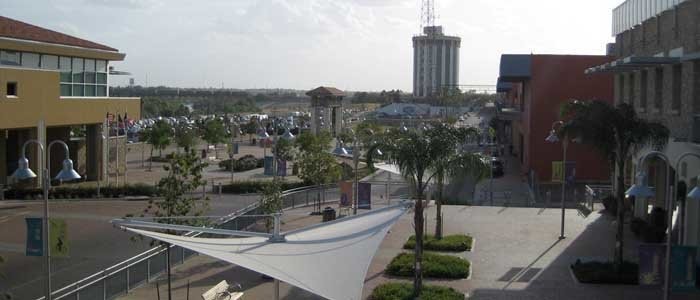 Certified Nursing Assistants are in demand across America, and becoming one is a great way to secure employment right away. If you are unemployed and cannot find a stable job, becoming a Certified Nursing Assistant is a great idea. The free CNA classes in Laredo, Texas run from 8 to 12 weeks, depending on the institution providing them. Once completed, graduates can immediately sit for the state certification exam and work as a nursing assistant in various healthcare institutions. Free CNA classes in Laredo, Texas can be obtained at the sources listed below:
Laredo Community College
Laredo Community College is offering a nurse's assistant training program that enables students to become a CNA in the state of Texas. This program is available to high school graduates or anyone with a GED equivalent, aged 18 years or above. Interested candidates can expect a combined format of classroom lectures, skills training and hands-on clinical practice with supervision from a qualified nursing assistant. Laredo Community College ensures that every graduate of the program is prepared for the challenges of the profession and well equipped with the knowledge, skills, and demeanor of a nursing assistant. The institution has superior facilities for learning and is staffed with well-trained nursing assistants capable of inculcating the material to master to pass the state exam. Applicants for the program will undergo a criminal background check, TB and drug screening tests as well as a chest X-ray. They also have to submit a high school diploma or GED equivalent.
Since the program has a small class size, prospective students are advised to enroll beforehand and meet the required documents of the training. Moreover, individuals who are seeking for a free CNA class can obtain it at Laredo Community College through their Financial Aid office. There are several scholarships and grants available to qualified students, especially those wanting to become Certified Nursing Assistants.
Laredo Job Corps
Laredo Job Corps is another source for CNA training program in the state of Texas. This program is a short course that provides hands-on training in various clinical settings. Applicants have to be a high school graduate or GED equivalent holder. They will undergo a criminal background check, TB and drug screening and physical fitness assessment. Accepted applicants for the CNA training program at Laredo Job Corps will receive an allowance, free lodging, and tuition. They will learn various topics including vital signs measurement, nutrition, anatomy and physiology, patient safety, infection control, rehabilitative and restorative care, patient assessment, documentation and many others.
The free CNA class is a great opportunity for residents with a low income. The rigorous training will prepare students for the profession and the state certification exam. They have a chance to become employed as nursing assistants in hospitals, long-term care facilities, and nursing homes. Laredo Job Corps holds this kind of program to entice more people to work in the healthcare field and at the same time, provide opportunities to qualified individuals who are unemployed or underemployed. There are only a few applicants accepted in the CNA course, but those who are selected do not have to worry about the expenses and employment. Most of the time, Laredo Job Corps will help their graduates who pass the certification exam secure a job right away in various healthcare facilities.
South Texas Training Center – Laredo
South Texas Training Center in Laredo, Texas is a great source of CNA training program. Individuals interested in the course must have a criminal background check and physical exam to prove they have no sign of a communicable disease. It is necessary to be physically fit as required by most healthcare institutions. South Texas Training Center ensures that all students receive a quality education and training. They combine classroom lectures with laboratory training and clinical practice to provide a holistic course for students who aspire to be nursing assistants. The good thing about South Texas Training Center is that they will adequately prepare graduates for the upcoming certification exam and their eventual profession. Their comprehensive program inculcates the necessary knowledge and skills mandatory for nursing assistants. Scholarship programs are not available year round, but all students who gain admission can benefit from the flexible payment plan from South Texas Training Center.
Moreover, some students can also obtain a free CNA program through tuition reimbursement or paid training. They will be completing the course at South Texas Training Center while working in the facility who sponsored their education. This can be an excellent opportunity for individuals who find it difficult to pay the tuition and fees, especially those who are unemployed.
Brightwood College
Brightwood College is located in San Antonio, Texas which is approximately two hours away from Laredo. Residents who wish to undergo a CNA training program can enroll in this institution and go through rigorous classroom instruction and clinical experience. Becoming a Certified Nursing Assistant offers several employment opportunities in the healthcare field, especially those who want to pursue a nursing career. Thus, individuals who graduate can start a career in nursing right away and earn a competitive monthly wage.
The CNA training program lasts for a couple of weeks and graduates become eligible to take the certification exam. Brightwood College provides quality resources and qualified instructors who will ensure that students became competent and prepared for their chosen career. The program is held in one of their state-of-the-art classrooms, and students get the chance to have hands-on practice in their fully-equipped simulation lab. After the theoretical learning, students are then exposed in a clinical setting wherein they experience working with residents or patients.
Brightwood College offers various opportunities to individuals who cannot afford to pay for their tuition and fees. Those who opt for scholarships and grants can apply through their Financial Aid office. There are also sponsorship and tuition reimbursement programs available to those who find employment after passing the certification exam for nursing assistants.
Ace Nursing Education Services
Ace Nursing Education Services provides online CNA classes in Laredo, Texas. This program is different from the traditional CNA class as students complete the modules through the internet. Several topics will be taught in the online class, but the clinical practice will take place in a local healthcare facility. After finishing all online topics, students have to apply to a healthcare facility and complete the hands-on clinical practice in that location. This is very important because the clinical hours is required to graduate and receive a certificate of completion.
The Texas Board of Nursing approves the online CNA class of Ace Nursing Education Services. It provides a flexible option among students, especially those who are working or who cannot find time to attend regular classes at school. There will be exams provided as well that is why students have to take it seriously and complete the program with passing grades. The CNA training program of Ace Nursing Education Services has a corresponding fee and tuition costs. Individuals who want to get for free can apply for scholarships and grants, or even a sponsorship scheme from healthcare employers.