Free CNA Classes in Kansas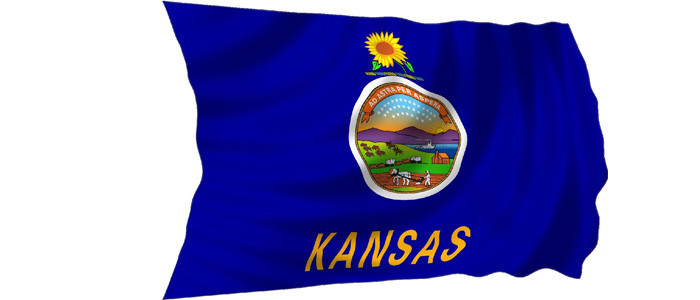 Kansas is hiring Certified Nursing Assistants these days because the increasing aging population is in need of long-term care. Individuals planning to secure a stable career can choose this option; nursing assistants are well paid in the state, and they usually have the chance to upgrade their skills, pursue further education and receive higher pay in the future. The training program for the profession takes only weeks and is unlikely to be a burden for the unemployed and those with financial obligations. CNA's in Kansas can work in any healthcare facilitiy like a hospital or nursing home, among others. They can even work as a private caregiver to individuals who prefer to stay at home rather than reside in a long-term care facility. Thus, working as a Certified Nursing Assistant provides endless career opportunities.
Another positive is that there are free CNA programs in Kansas. People interested in this profession, but unable to pay the tuition fee can apply for scholarships from the schools and healthcare facilities, with guaranteed employment soon after passing the certification exam. It might not be offered to everyone, but free CNA classes in Kansas can be availed by many anytime at any facility.
Schools offering Free CNA Classes in Kansas:
Johnson Community College
Johnson Community College provides a CNA training program in Kansas. Aside from their low-cost programs, they also have scholarships for interested individuals who cannot afford to pay the tuition. The scholarships cover the cost of the training, depending on the funding available. The program has five credits divided into 96 hours of classroom lectures and clinical instruction in an acute care facility or long-term care institution. Most of the time, the Johnson Community College requires students to complete the school's requirements to gain admission. Students must be high school graduates with no criminal record, history of tuberculosis or other types of communicable diseases. They must present professional liability insurance as well as an immunization record. Overall, students are expected to be fit for the CNA training and diligent enough to qualify for the certification exam.
Coffeyville Community College
The 4-credit nursing assistant program at Coffeyville Community College usually costs around $240, scholarships and grants are often available for qualified students. Enrollment may not be offered year round because of limited space, but anyone can inquire at the school's admissions office. The CNA training program is a 90-hour course designed to equip students with the requisite knowledge and skills for nursing assistants. They will be taught different nursing concepts and be trained inskills like vital signs taking, patient care, activities of daily living, input and output monitoring and many duties. Upon completion of the course, students will be eligible for the certification exam. Applying for a scholarship program is the perfect way to obtain free CNA classes in Kansas. Coffeyville Community College provides financial aid opportunities to increase the number of healthcare providers in the state. Candidates must meet the school criteria to be considered for a scholarship.
Nursing Homes with Free CNA Classes in Kansas:
Bethel Healthcare Center
Bethel Healthcare Center is in need of nursing assistants who are passionate, kind and caring. If this is something that interests you, a free CNA program is offered in their facility. This kind of program allows an individual to become a Certified Nursing Assistant in Kansas since it teaches the concepts and skills needed to pass the certification exam. The free CNA class provides direct employment upon passing the exam. This can be the answer to your unemployment problem because even during the training, you will receive an allowance. It can be a great privilege to take the program for free and become employed soon after. Individuals interested in the free CNA training program must agree with the contract details of the facility. Bethel Healthcare Center accepts candidates who can work for them for at leasgt a certain period, and who can provide the best health care services to patients. Thus, they screen applicants thoroughly and select only those who deserve the training and position.
Cambridge Place
Cambridge Place offers free CNA classes in Kansas now and then. This is conducted over a few days with direct supervision of a Licensed Nurse or Certified Nursing Assistant. The program covers lectures, skills training and clinical experience in Cambridge Place. It will be a good experience for those iwho have no job at the moment. Becoming a nursing assistant in the state of Kansas provides vast opportunities and a great compensation package. The program takes place in a couple of days, and right after finishing it; the certification exam will be given to provide eligiblility to work in the institution. It does not take long, and it can be a stepping stone for a full career in the healthcare field. However, the free CNA training program is only for individuals who are willing to work in the facility for a specified period. Applicants are screened according to their credentials and are evaluated based on the program criteria. Those interested in the free CNA course should be ready to work at Cambridge Place and provide attentive care for patients.
Alma Manor
Alma Manor is a great source of free CNA classes in Kansas. Similar to other institutions, it allows the students to gain the necessary knowledge of a nursing assistant. They will be taught the different aspects of nursing including the skills that every CNA should have. Although the process of admission is rigorous, successful applicants who qualify for the program will be employed in Alma Manor upon passing the state certification exam. A CNA at Alma Manor receives higher wages compared to other jobs. In fact, the healthcare field is one of the most stable industries these days. Hence, taking the free CNA class at this institution has enormous opportunities. However, the application process for free CNA training at Alma Manor is selective. Only applicants who meet the criteria of the facility are invited to undergo the short course training.
Butler County Community College
The Nursing Assistant training program at Butler County Community College provides the best training for aspiring healthcare professionals. The program is a short course training that includes academic instruction, skills training, and hands-on clinical experiences. Students who want to work in the healthcare field as nursing assistants can undergo the CNA training program at Butler County Community College offered year round. The program is taught by expert faculty and staff who have years of experience in the healthcare field. Students receive individualized training that prepares them for the state certification exam. Those who want to take the CNA course at Butler should be at least a high school graduate with a diploma or GED equivalent. Other requirements are posted in the school's admission office. Students who want to enroll in a free CNA class can apply for a scholarship or financial aid. Academic grades and financial status are the main components of candidate evaluation.
Cowley County Community College
Cowley County Community College has free CNA classes to residents in Kansas who are struggling to find a stable career. The program enables graduates to work in various healthcare settings after passing the certification exam given after completing the course. The CNA training program is comprised of classroom lectures, skills training, and hands-on clinical experiences. Students receive hours of theoretical instruction before entering clinical practice with supervision from a preceptor. They will be trained by expert faculty with years of experience in the clinical field. Taking the free CNA class at Cowley County Community College is a great privilege that will earn you college credit in the nursing profession. Admission requirements must be met to be considered for acceptance, and applicants should take note that the program accepts only a few students per term due to the small class size mandated by the college.
Allen County Community College
Allen County Community College is offering a free CNA class in the state of Kansas. The program allows graduates to work as nursing assistants in healthcare facilities like hospitals, nursing homes, clinics, and many others. At the end of the course, students have to take and pass the certification exam to work eligibly in any healthcare setting. The CNA training program of Allen County Community College is approved by the state Board of Nursing. Students receive substantial training from the best faculty of the institution. Hours of academic instruction is required before hands-on clinical practicum. Students must complete every phase of the training to graduate and receive the corresponding college credits of the program. Students are expecgted to excel academically and in the clinical setting to obtain a certificate of completion. The CNA course can be completed in a few weeks, but it will take longer for students choosing part-time education.
Newton Medical Center
Newton Medical Center is continually hiring nursing assistants who can care for a diverse group of patients. Interested individuals who are not yet Certified Nursing Assistants may apply. The medical center provides a state-approved CNA training program for applicants who are potential nursing assistants. The program is similar to other nursing assistant training programs. It combines hours of lectures, skills training, and hands-on clinical practice at Newton Medical Center. Students will be guided and supervised by the institution's training officers who are licensed healthcare professionals. These individuals will also be assisted in taking the state certification exam. While the free CNA program of Newton Medical Center is not for everyone, successful students who complete the program and pass the state certification exam will be offered a work contract. Only individuals committed to working in the medical center for a particular period are considered for admission.
All Kansas State Approved CNA Programs
| LOCATION | FACILITY | ADDRESS | PHONE |
| --- | --- | --- | --- |
| Andover , KS | Butler Co Community College Of Andover | 110 E 21st | 316-323-6072 |
| Chanute , KS | Neosho Co Community College-chanute | 800 W 14th St | 620-431-2820 |
| Coffeyville , KS | Coffeyville Community College Technical Division | 600 Roosevelt | 620-251-3910 |
| Columbus , KS | Coffeyville Community College/ats At Columbus | 509 W Elm | 620-429-3896 |
| Concordia , KS | Cloud Co Community College Allied Health | P O Box 1002 | 785-243-1435 |
| Concordia , KS | Mount Joseph Senior Community | 1110 W 11th | 785-243-1347 |
| Dodge City, KS | Dodge City Community College | 2501 N 14th Ave | 620-227-9328 |
| El Dorado, KS | Butler Co Community College | 131 N Haverhill Rd | 316-320-7375 |
| Emporia , KS | Flint Hills Technical College | 3301 W 18th St | 620-343-4600 |
| Fort Riley, KS | Fort Riley | 8044 Normandy Dr Bldg 8044 | 620-665-3500 |
| Fort Scott, KS | Ft Scott Community College | 2108 S Horton | 620-768-2908 |
| Fort Scott, KS | Medicalodges Fort Scott | 915 S Horton Po Box 510 | 620-223-0210 |
| Frontenac , KS | Ft Scott Community College Frontenac | 724 N Industrial Dr | 620-231-3819 |
| Garden City, KS | Garden City Community College | 801 Campus Dr | 620-276-9560 |
| Girard , KS | Westridge | 950 W St John St | 620-724-6760 |
| Goodland , KS | Northwest Kansas Technical College | Po Box 668 | 785-890-1547 |
| Great Bend, KS | Barton Co Community College | 245 Ne 30th Rd | 620-792-9298 |
| Hays , KS | North Central Ks Technical College At Hays | 2205 Wheatland | 785-625-2437 |
| Highland , KS | Highland Community College | Po Box 68 | 785-442-3236 |
| Hutchinson , KS | Wesley Towers | 700 Monterey Pl | 620-663-9175 |
| Hutchinson , KS | Hutchinson Community College | 815 N Walnut | 620-665-4948 |
| Independence , KS | Independence Community College | Po Box 708 | 620-332-5498 |
| Iola , KS | Windsor Place At Iola Llc | 600 E Garfield St | 620-365-3183 |
| Iola , KS | Allen Co Community College | 1801 N Cottonwood | 620-365-5116 |
| Kansas City, KS | Kansas City Ks Community College | 7250 State Ave | 913-288-7465 |
| Kansas City, KS | Delores Homes Training Center | 7735 Washington Ave Ste E And F | 913-299-9534 |
| Lawrence , KS | Trinity Career Institute Lawrence | 1942 Massachusetts | 785-331-2025 |
| Lawrence , KS | Neosho Co Community College Lawrence | 3320 Peterson Rd Ste 105 | 785-727-4131 |
| Leavenworth , KS | Kansas City Ks Community College Leavenworth Ctr | 225 Cherokee | 913-651-2111 |
| Lenexa , KS | Kansas College Of Nursing Lenexa | 7721 Quivera Rd | 913-248-2838 |
| Liberal , KS | Seward County Community College | P O Box 1137 | 620-626-3137 |
| Lindsborg , KS | Lindsborg House Ii | 127 W Mcpherson St | 785-227-3652 |
| Manhattan , KS | Manhattan Area Technical College | 3136 Dickens Ave | 785-587-2800 |
| Mcpherson , KS | Multi Community Diversified Services Inc | 2107 Industrial Dr | 620-241-6693 |
| Mcpherson , KS | The Cedars | 1021 Cedars Dr | 620-241-0919 |
| Merriam , KS | Mid America Nursing & Allied Health Institute | 10000 W 75th St Bldg A Ste 241 | 913-708-8323 |
| Nickerson , KS | Nickerson High School Usd309 | 305 S Nickserson | 620-422-3226 |
| Olathe , KS | Jccc Health Occupations Dept | 21201 W 152nd St | 913-469-2350 |
| Overland Park, KS | Midwestern College Overland Park | 9545 W 87th St | 913-385-2144 |
| Paola , KS | Ft Scott Community College Paola | 501 S Hospital Dr Ste 300 | 913-294-4178 |
| Parsons , KS | Labette Community College - Parsons | 200 S 14th St | 620-421-6700 |
| Pratt , KS | Pratt Community College/ Allied Hlth Dept | 348 Ne Sr 61 | 620-672-5641 |
| Salina , KS | Salina Area Tech College | 2562 Centennial Rd | 785-309-3100 |
| Tecumseh , KS | Shawnee Heights Public Schools | 4401 Se Shawnee Heights Rd | 785-379-5800 |
| Topeka , KS | Kansas Neurological Institute | 3107 Sw 21st St | 785-296-5389 |
| Topeka , KS | Washburn Tech | 5724 Huntoon | 785-228-6392 |
| Topeka , KS | Kansas Health Care Association | 1100 Sw Gage | 785-267-6003 |
| Wichita , KS | Wecareonline | 4601 E Douglas Ste 119 | 888-932-2501 |
| Wichita , KS | Allied Health Career Training Llc | 2622 W Central B112 | 316-854-3892 |
| Wichita , KS | Midwestern College | 7607 E Harry | 316-684-5122 |
| Wichita , KS | Bethel House Training Institute | 3825 E Harry | 316-771-7315 |
| Wichita , KS | Lakepoint Wichita | 1315 N West St | 316-943-1295 |
| Wichita , KS | D&r Tender Loving Care Home Health Services Llc | 2201 E 13th St Ste B | 316-684-3230 |
| Wichita , KS | Wsu Tech | 213 N Mead | 316-677-9400 |
| Wichita , KS | Wsu Tech | 4501 E 47th St South | 316-677-1500 |
| Winfield , KS | Cowley Co Comm College - Winfield Center | 1406 E 8th | 620-221-3392 |