Free CNA Classes in Hawaii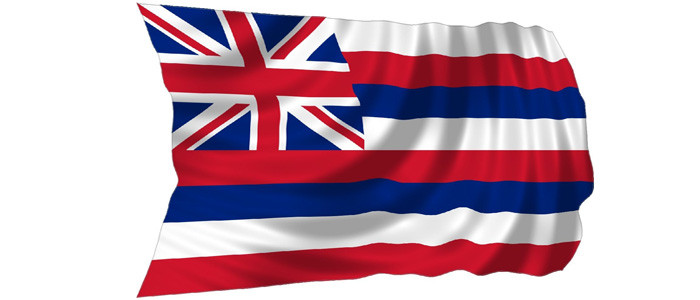 There are actually a number of reasons why people would want to work and live in Hawaii at the same time. Aside from the lovely Pacific Ocean, there are also several opportunities for Certified Nursing Assistants. If you have the passion and dedication to serve the sick and healthy individuals, you can be a CNA and work in different healthcare institutions. This kind of profession is not only fulfilling but it also provides excellent compensation. Even if you wish to be a CNA for a lifetime or advance your career in the medical field, it can be all possible.
Certified Nursing Assistants play a vital role in any healthcare institution. They assist the nurses, doctors and other members of the team in providing quality care to patients and residents in hospitals, nursing homes and long term care facilities. Without them, it would be hard for a healthcare facility to function because of the increasing patient admission every month. Hence, working as a CNA in Hawaii is a good choice to consider. The training only takes a few weeks or months, and there are free CNA classes in Hawaii offered to some institutions. If you are quite having a hard time paying the tuition fee, there is nothing to worry about because you can take the free classes wherever in the state of Hawaii.
Community Colleges Offering Free CNA Classes in Hawaii
Kapiolani Community College
The nurse aide training program of Kapiolani Community College is a six credit course with 150 hours of classroom discussion, hands-on training, and clinical experience. Graduates of the program will be eligible to undergo an American Red Cross certification exam to be a qualified CNA. Typically, the cost of the entire program is $553, but there are free CNA classes available. The slots are often limited, but it is offered all year round. Students under the free CNA class should take note that lecture notes, books and other supplies related to the program are expected to be purchased by them. The free CNA class can be obtained at the school's financial aid office where scholarship programs are provided. Candidates for the scholarship programs have to meet the criteria which include a proof of financial need and a high school transcript with a cumulative GPA of 2.5 or more.
Leeward Community College
The Leeward Community College offers a nurse aid training program with an intensive hands-on experience that prepares the students for their American Red Cross Competency Evaluation Examination. The program has 20 credits with 150 hours of lectures, laboratory training, and clinical exposure. Classes are usually held during the day, but there are evening schedules during the clinical experience. Free CNA classes are also provided during the year, but it is often limited. If you want to avail it, the best thing to do is to inquire and complete the requirements before the slots are filled in. Leeward Community College has various scholarship programs that enable students to get free CNA training. However, the scholarship is often given to individuals who are deserving of financial assistance. This means that applicants have to show a financial struggle and an excellent academic track record.
Other CNA Training Schools
CareGiver Training School Corporation
The CareGiver Training School offers free CNA program consisting of classroom discussions, video presentation, skills training and clinical experience. This is often done to equip the students with skills and knowledge in handling patients at different age groups. Most of the time, the course will cover the basic nursing subjects like anatomy, physiology, medical terminologies and many others, but it will also tackle the skills like vital signs taking, bathing, grooming, and anything related to the course. Individuals who are privileged to take the free CNA classes in Hawaii will also experience the same type of instruction. Fees related to the certification exam are not included in the scholarship, but books and other supplies are provided for free. This is a great opportunity for individuals who wished to study and become a CNA without paying anything. Applying for a free CNA training program at the CareGiver Training School can be done at the financial aid office. Requirements may vary on the type of scholarship obtained, but students get a significant discount for the CNA classes.
Healthcare School of Hawaii
The CNA program of Healthcare School of Hawaii has 84 hours of classroom instruction and 18 hours of clinical training in a nursing home. The classes are held a week thrice for four hours, and students will have to go through some discussions and hands-on training before they can practice in a healthcare facility. The skills learned during the training are vital signs taking, caring a patient with a disability, proper grooming, body mechanics, and many others. There is a free CNA classes in Hawaii offered every program and students who avail this should ensure to complete their requirements beforehand. This includes a high school diploma or GED, criminal background check, immunization and many others. The free CNA classes at Healthcare School of Hawaii enables students to study a nursing assistant course without paying anything. Completing the course opens a lot of opportunities in the health care field, especially after becoming certified. Scholarship programs for the free CNA classes are limited because of the available funds but getting a slot is a big opportunity already.
CNA Training International
The CNA Training International has a 150-hour of a training program for nursing assistants which can be finished in four to six weeks. Students will have to complete the classroom lectures and clinical training to undergo the certification exam. Once they successfully pass the exam, they can be a CNA in the state of Hawaii and work in any healthcare facilities. Class schedules can be in the morning or in the evening, whichever is convenient to the student. However, there is also a limited number of students per class schedule so first come, first serve basis applies. The free CNA training program of CNA Training International does not happen all the time, but students who wished to apply should have good academic record and a proof of financial struggle. The school usually looks after students who deserve to be granted with a free nursing assistant class, particularly those who have the passion for working in the health care field.
Healthcare Training – Career Consultants, Inc.
The Healthcare Training – Career Consultants, Inc. offers a short-term intensive nurse assistant training program that meets the requirements of the state. Completing the CNA course allows students to develop essential skills for the Hawaii State Nurse Aide Competency Evaluation. Individuals who want to avail free CNA classes at Healthcare Training- Career Consultants, Inc. can apply for scholarship programs offered to deserving students. Requirements for the free CNA classes include a TB clearance, physical exam and criminal background check. Applicants for the CNA training must be 18 years old and above. The program covers 100 hours of classroom instruction, laboratory training, and hands-on clinical experience. It contains several topics that are necessary for the profession including vital signs, basic anatomy, aging sensitivity, restorative care, work ethics, personal care skills, and many others. Tuition cost is usually $939, but scholars of the program pay nothing or at a lesser fee. Undergoing a CNA training at Healthcare Training –Career Consultants, Inc. enables students to be equipped with essential knowledge and skills for the state approved certification exam and employment later on.
Professional Healthcare Educators
Professional Healthcare Educators provides a comfortable atmosphere to students who want to undergo a nursing assistant training program in Hawaii. The CNA training program prepares students to assist patients admitted in long-term care facilities and hospitals. It has a curriculum that covers relevant nursing topics like anatomy, physiology, bacteriology, nutrition, disease process, feeding and therapeutic approaches, which are useful in providing care to various patients. The CNA course also includes several nursing skills that are necessary for every nursing assistant. Students in the program are taught and train with these competencies in a simulation lab before they are exposed to a clinical setting. The CNA course combines classroom lectures with hands-on clinical training. Thus, students are able to apply what they learn and use it for their profession. Free CNA classes are seldom offered at Professional Healthcare Educators. However, students who want to avail this free of charge training can try to inquire at the institution's admissions office for more information.
Windward Community College
The CNA training program of Windward Community College can be completed in 8 weeks. The course includes six weeks of classroom lectures, followed by two weeks of exposure in the clinical field. The clinical experience enables the students to practice their skills in caring residents in a skilled nursing facility. Windward Community College' CNA training aims to prepare the students for the state certification exam and to provide them with skills that enable these healthcare professionals to function in various cultural and multifaceted environments in hospitals, nursing homes, assisted living facilities, and health departments. Instructors of the CNA training course use lectures, visual aids, hands-on demonstrations, and interactive discussions to obtain the program objectives. The tuition cost of the CNA training program is $1190, but students under a scholarship or financial aid assistance can pay a lesser amount or nothing at all. Applying for a free CNA class can be done at the institution's financial aid office.
St. Francis Medical Center
Working as a healthcare professional at St. Francis Medical Center provides opportunities for career and professional growth. Individuals with no college credits but have high school diploma or GED equivalent, can apply as a nursing assistant. The medical center offers a free CNA training program to their accepted applicants. They provide the theoretical education and skills training to prepare their students for the profession and state certification exam. The CNA training program of St. Francis Medical Center is approved by the state. Graduating from the short course does not only provide an eligibility to become a certified nursing assistant, but it also involves a direct employment after getting a license to practice. The free CNA class is not offered to everyone but interested individuals can submit their credentials to the medical center's human resource department where the hiring process takes place.
Wilcox Memorial Hospital
Individuals who want to work in the healthcare field can apply as nursing assistants at Wilcox Memorial Hospital. With or without a certification, the hospital accepts applicants who meet their qualifications. These accepted individuals without a CNA training will go through a state approved program that make them eligible for the certification exam. The CNA training takes a couple of weeks to complete with a combined classroom lecture, laboratory training, and hands-on clinical experience. Students in the program are trained by the hospital's licensed healthcare professionals with years of expertise in their chosen fields. After completing the training and passing the certification exam, individuals are offered with employment at Wilcox Memorial Hospital. Thus, individuals interested for the free CNA training should make sure to work at the facility after becoming certified.