Free CNA Classes in Dallas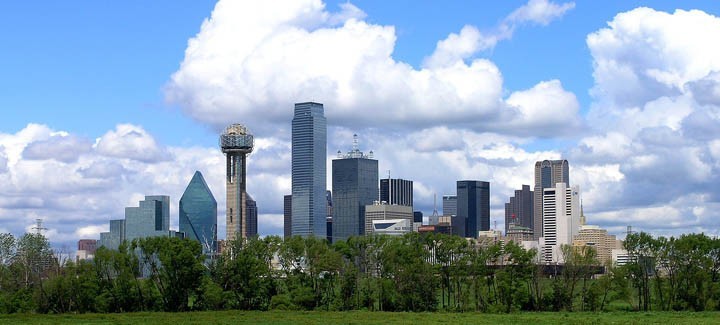 The residents of Texas have the opportunity to obtain their CNA license quickly in just three to four weeks. There are numerous low-cost training programs and even some free programs offered in Dallas. The economy requires more trained professionals to come and work in the health care sector. The average wage for the certified nurse's aide is $30,683 per year. Once you complete the program, you don't have to worry about any state or federal education regulations. When you complete your training, you can register on the Texas Nurse Aide Registry before you start working as CNA in Texas. The CNA classes in Texas require 75 hours of compulsory training. Some of the institutes that you can contact for free CNA classes in Dallas are:
Dallas Career Institute
You will have to provide the results of your drug test and background check before you are admitted into the program. You will have to give proof that you have completed your education to 8th grade. The program covers skills like nutrition, patient rights, care principles, and various other skills. There are 60 hours set aside for a class time and 40 hours of clinical training under the supervision of a professional staff. You can contact Dallas Career Institute to learn about the free CNA classes in Dallas. Most of the time, the financial aid office of this institution is a common resource of free CNA classes. Students with a financial struggle and excellent academic performance have higher chances of getting a scholarship since most of these programs are geared towards helping economically disadvantaged individuals. The scholarship programs of Dallas Career Institute approves qualified candidates who are willing to be trained for a CNA program.
Mountain View College
Students who complete the Mountain View CNA program are skilled in numerous tasks like safety, teamwork, patient care skills, etc. The best students in the class and students who score on the tests will be given permission to sit in the CNA exam and have the opportunity to be listed in the Nurse Registry of Texas. There is a total of 80 hours that you will have to train with the staff at a nursing home. The students who apply should offer a criminal and urine test, along with proof of vaccination, and submit the fee for the state exam. You can contact Mountain View College for more information regarding the cost structure and financial aid. The Texas Public Educational Grant supports this training course and thus offers funds for residents of Dallas who are having trouble accumulating the finances for the class.
Brookhaven College
Workforce and Continuing Education Division in Texas promote the CNA program at Brookhaven College. The students will have to provide drug screening, proof of immunization, and a background check to be accepted into the program. The applicants must also finish the Basic Cardiac Life Support course and obtain three doses the Hepatitis B vaccination for his/her application to be accepted. The course is for a total of 100 hours of which 60 hours have been devoted for class time and the rest of clinical training. The cost of tuition at Brookhaven College for CNA classes is $700, but there is financial aid which is covered through the Texas Public Education Grants for students with financial issues or students who have shown excellent performance in studies in the past. These opportunities will cover the tuition cost and other related expenses of the program, which will be a great help to students with financial hardships.
El Centro College
There is a center known as Allied Health and Nursing at this institute offering preparation courses for students who would like to enter the health sector. The 100-hour class will cover topics like communication, patient care, reporting, observation, safety, and rights of the residents. The students who complete the course can take the Nurse Aide Certification Exam of Texas. The cost of tuition at El Centro College is $950 which includes the cost of state exam fee, training equipment, insurance, immunizations, and background check. Economically disadvantaged students can apply for scholarships at El Centro College to cover the costs of the training. There are various scholarship programs available to help these types of individuals finish a healthcare program and work in different medical facilities. Interested applicants have to demonstrate financial need and an excellent academic performance to be considered for the scholarship.
TCI Dallas
The free CNA classes in Dallas at TCI Dallas equip the students with long-term skills that are required to work properly with patients. The course involves topics like CPR, vital signs, patient transfer, first aid, and body mechanics. There are registered nurses that have been hired to teach students basic patient care skills. TCI Dallas has been offering CNA classes through the years. Students who are privileged to undergo a free training have to maintain their grades. However, interested applicants have to be a current student at the institution and should demonstrate financial need to be considered. TCI Dallas can help aspiring CNAs achieve their academic and professional goals, but they only accept few students who deserve it the most.
Free CNA Classes by Red Cross in Dallas
The Red Cross offers free CNA classes in Dallas. The students who are keen on signing up for the course offered at Red Cross should get their name on the waiting list. The professional Registered Nurses at the Red Cross provide four weeks of CNA classes to students. Once the course is completed, the graduates from the Red Cross take the state examination can work at hospitals, nursing homes, and healthcare facilities. To earn the certification, you will have to pass the performance and written exam. The CNA training program is a short healthcare course that has a rigorous training. Students, especially those who are under a scholarship, should take the program seriously to be successful in the state licensing exam.
Cedar Valley College
Cedar Valley College situated in Dallas is offering free CNA classes in Dallas through the Workforce Development service. The students should meet the qualifications such as past education, income, and other aspects should be completed to be accepted into the program. The classroom time can be completed online, and the clinical training will need to be performed at the Institute. Individuals under a free CNA class should make sure to pass all the exams and maintain excellent grades. Cedar Valley College has been offering the best CNA training to aspiring healthcare providers in the city of Dallas. Students can take advantage of the school's modern facilities, and they are trained by expert clinical instructors who are also licensed, medical professionals.
Hearts in Training – Trade School in Dallas
Hearts in Training provides a free CNA class in Dallas to individuals who are having a financial struggle and who wanted to secure a stable career in the nursing profession. The program aims to help people start a career in the healthcare profession since it allows graduates to be a qualified nursing assistant. It can be completed in a few weeks that is why graduates can take the state licensing exam right away. Applying for the training program can be done by submitting the necessary requirements like high school diploma, criminal background check, physical exam, and other essential documents asked by the school. The free CNA class usually covers the cost of the training including uniforms, books, and medical supplies. Thus, it is an excellent opportunity to study without paying anything. Hearts in Training screens all applicants and most of the time, the school looks for individuals with financial hardship and good academic record.
Winepress Training Center
Winepress Training Center is an Adult Education School that provides various training programs to adults who cannot find stable employment in Dallas. The school has CNA classes by which graduates can work in a healthcare facility after passing the state licensing exam. The program is a short course training that covers hours of classroom lectures and hands-on clinical practice. Because of its short duration, students undergo rigorous training to equip them for the certification exam and potential employment. These individuals will acquire adequate knowledge and skills taught by clinical instructors who are licensed healthcare providers. At the end of the training, they will become confident and competent CNAs who can meet the demands of the profession and who are capable of caring patients with diverse healthcare needs. Winepress Training Center also offers free CNA classes to students with financial struggles. It can be obtained through the school's financial aid office, and several requirements will be asked from interested applicants.
Bailey's Nurse Aide Academy
Bailey's Nurse Aide Academy has a CNA training program for high school graduates and unemployed individuals who seek for a stable career in the healthcare field. The academy also has free CNA classes to people with financial hardships and excellent academic grades. Interested applicants can submit an application at the school's financial aid office to be screened. The academy typically provides free CNA classes to candidates who cannot pay for the tuition cost of the CNA class. However, individuals who are not qualified for scholarships can seek for sponsorship programs that can be used in the academy. The CNA training program of Bailey's Nurse Aide Academy is a combination of classroom lecture and hands-on clinical practice, allowing students to become equipped with essential knowledge and skills in preparation for the state licensing exam. Students can also take the CNA program on a part-time basis or full-time basis since the Academy provides flexible class schedules for this kind of course.
Alliance Career Institute
Alliance Career Institute has a free CNA training program to individuals who cannot provide for their education but who also excel in the academic field. The program is a short healthcare course that can take weeks of rigorous study and hands-on clinical practice. Students receive a quality education to nurture their knowledge and skills that are both essential in the CNA practice. Alliance Career Institute has been offering CNA classes, and they have been producing qualified nursing assistants who can provide quality care to patients with different healthcare needs. Graduating from this institute is a privilege to be trained by expert healthcare providers. The school is equipped with modern facilities. Thus, enabling the students to develop skills and prepare them for the licensing exam. Interested individuals for the free CNA training can submit their application at the school's financial aid office. There are scholarships available for economically disadvantaged students who want to pursue a healthcare course like the CNA training program.
CCI Training Center
CCI Training Center is also a school in Dallas that offers free CNA training program. Individuals who want to be a part of the growing healthcare team can submit the necessary documents and apply for the free training. These requirements include a high school diploma, a criminal background check, and a physical examination to determine the physical and mental preparedness of students. Applying for a free CNA class at CCI Training Center is selective because of the limited number of students required per program. However, individuals admitted in the program receive full financial support to cover their tuition cost and other related expenses. The training center has been providing CNA training over the years, and with their excellence and commitment to quality education, graduates have higher chances of passing the licensing exam. Applicants have to meet the requirements and should also give the interviews and reviews.
Elite Medical Academy
The free CNA training program of Elite Medical Academy aims to help several students who cannot afford to pay their tuition expenses. It also helps produce more CNAs in Dallas, considering that the city has been experiencing shortages of these healthcare professionals. Individuals who want to apply for a free CNA training at this academy have to meet the requirements of the program. Apart from the high school diploma, students are also required to undergo a physical exam and criminal background check. They will also go through interviews and reviews as part of the admission process. Elite Medical Academy is equipped with modern facilities to enhance the learning experience of the students. The school also has expert clinical instructors who will help these individuals achieve their career and professional goals. Graduating from this healthcare course is an excellent opportunity to become a health provider without having to pay anything for the tuition and other related costs.
Numerous individuals avail the opportunity of free CNA in Dallas to kick-start their career. It is a rewarding job opportunity for people who like to enter into the healthcare sector.