Free CNA Classes in Columbus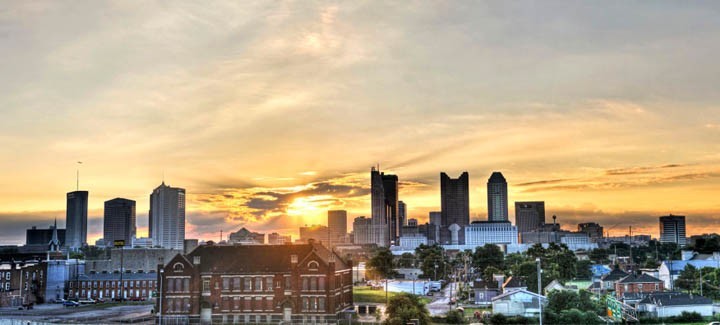 The Ohio Department of Health provides free CNA classes in Columbus for those who are interested in pursuing this as a career. This is a program that has been approved by the state and ensures that the CNAs receive all the knowledge and skills required to care for patients. It is essential that the CNAs complete the entire training program before actually taking the nurse aide certification examination. According to federal law, it is imperative that students receive minimum 75 hours of STNA knowledge. Out of these hours, 16 must be given to hands-on practice, and 59 should be paid to learning essential skills in the classroom. Those who pass the state examination in Ohio are referred to as the State Tested Nurse Aides.
Premier Choice Health Services
The CNA class of this facility is an STNA approved training program that rigorously prepares students to take the CNA examination within the course of two weeks. The class is quite quick as new students are enrolled every two weeks out of which 99% students pass, and there is a 95% job placement rate. The best part of this program is that day and also evening classes are offered so that students can fit the timings into their busy schedules. This course is conducted by experienced instructors that make sure the students receive the knowledge and skills that they will need to succeed in this career and provide high-quality care to the patients in need. Upon completing the training, the graduates can take the state exam at Premier Choice Health Service and receive a license to work in nursing homes, hospitals, and assisted living facilities and so on. The tuition for the course is affordable and costs $385 including textbooks and other lab materials.
Buckeye Health Agency, LLC
Buckeye Health Agency is an approved STNA program that is conducted by the Ohio Department of Health. This is a two-week certificate program that provides 75 hours of clinical training which includes: CPR training, infection control, introduction to healthcare jobs, caring for patients, etc. To join this program, it is essential that applicants be at least 17 years of age and have good knowledge of reading and writing English. The students who have a high school diploma or even a GED have greater chance of succeeding in this course. After completion of the program and examination, the graduates are regarded as CNAs within the state of Ohio. To take the CNA test, the applicants much have two forms of ID, completed application form, deposit, and also meet the healthcare requirements with a view to complete the clinical portion of the training. You can even ask them about free CNA classes in Columbus at Buckeye Health Agency.
Alia Healthcare
Alia Healthcare is a CNA program that consists of 75 hours of clinical and classroom training that has been approved by the state of Ohio. This course is offered during the day, evening, and even on the weekends with different durations and costs. There is even an accelerated day class which allows the students to finish the course within just ten days. Classes begin on Mondays through Fridays from 8 am to 4 pm. Part-time classes go on for three nights weekly for approximately four weeks. The classes are from Mondays through Wednesdays from 5:30 pm to 10:30 pm. For those who plan on taking the course on the weekend must attend for six weeks plus also an additional week for the clinical skills. The topics included in the course are roles of a nurse aide, death and dying, hygiene, infection control, interpersonal relationships etc. The tuition for day classes is $399 and for evening or weekend is $499. This cost is inclusive of tuition, application fees, clinical, and registration.
Columbus State Community College
The Columbus State Community College offers a three-credit CNA certification program that supplies students with the skills and knowledge required to care for patients in long-term health care facilities. This is a 76-hour training program that involves 60 hours of lectures/labs followed by 16 hours of hands-on training in a clinical setting. Once the graduates pass the state examination, they are listed on the state registry as certified CNAs. To enroll, the applicants must follow the procedures and requirements of the community college and meet the Math and English requirements. The tuition cost is $259 plus $93 for textbooks and other supplies. Columbus State Community College provides several scholarship programs to students who cannot afford to pay the entire CNA cost. These programs provide financial support to economically disadvantaged students. Thus, it allows them to study at free, and pursue a better career in the healthcare field.
Frontier Health Care
The STNA program at Frontier Health Care offers 75 hours of training to those who are in search of a job as a CNA in a long-term healthcare facility. Here, the curriculum consists of 59 hours of training plus an additional 16 hours of clinical experience. Throughout the training program, the students will learn the basics of becoming a CNA such as recording vital signs, transferring patients, bathing, feeding, changing bed linens, helping with grooming, etc. To enroll in this course, the students are required to provide a copy of their medical exam and a 2step PPD that has been performed within the process of the last 12 months. The total cost for this course is $395 including textbooks and other materials. However, individuals can obtain financial support from private organizations that help financially challenged students. These groups often cover the cost of the training, which helps them secure a free CNA program in Columbus.
Larock Healthcare Academy
The students who enroll at Larock Healthcare Academy receive high-quality skills and knowledge by experienced instructors who train them for the state certification exam. Here the students learn the basic nursing skills and personal care skills they will need to succeed and pass the state examination. This is a state-approved curriculum that involves 83 hours of classroom plus clinical instruction to ensure that the graduates have all the knowledge they need to pass. The tuition is $395 plus textbooks and other supplies. Students who want to undergo a free CNA class can submit an application for a scholarship. The Academy has several programs to cover the CNA tuition and cost of students who cannot afford the complete training. These scholarships are often limited, but it can be an excellent opportunity to study without paying anything. Larock Healthcare Academy looks for students who are committed to finishing the program, and who show a financial need and good academic record.
My Tees Healthcare
My Tees Healthcare is a program that trains individuals to become an STNA within just 12-day classes or 17 evening classes. This is a program that has been certified by the state and meets the minimum requirements by providing 75 hours of classroom and clinical training. The students receive specialized knowledge which allows them to prepare for the state certification exam. The topics included in this course are essential nursing skills, anatomy, rights of patients, transferring patients, taking vital signs, bathing, grooming and so forth. During the clinical, the students have the ability to put their classroom knowledge to the test and also at the same time enhance their communication skills and level of confidence. The tuition cost is $359, but students may have to pay extra for the textbooks, medical examination, and the TB test. Undergoing a CNA training program at this facility will enable the students to be prepared for the licensing exam.
Academia School of Nursing
The Academia School of Nursing is offering a free CNA class to deserving students who want to finish a nurse assistant certificate. The program takes weeks of completion that is why graduates can work in different healthcare facilities right away. However, interested individuals of a free CNA class should be able to meet the requirements of the program. This includes having a high school diploma or GED equivalent, a complete immunization record, a physical exam, and a criminal background check. The requirements should be submitted to the school's admission's office to be invited for an interview and review. The CNA training program of Academia School of Nursing is a rigorous program that includes classroom lectures, laboratory training, and hands-on clinical experiences. Students go through this type of training to equip them with the necessary knowledge and skills for the CNA profession. After graduating, these individuals can take the state licensing exam.
The Alvis House Columbus Community Reentry Center
The Alvis House Columbus Community Reentry Center is one of the providers of free CNA classes in Columbus. The facility provides numerous opportunities including ongoing job coaching, job readiness training, case management, GED classes, and employment education like the CNA training. Such programs are given to help several residents of the state to secure a stable and well-compensating career, particularly in the healthcare field. Individuals who are interested in the free CNA training program should meet the requirements and show financial struggle and academic performance. The institution screens all potential applicants and makes sure to give free training to those who deserve it. Selected candidates receive a no cost training with free uniforms, books, supplies, and certification exam fee. These individuals are also assisted in their state licensing exam and future employment. Applying at the Alvis House Columbus Community Reentry Center helps several people to obtain a long-term career in the nursing profession.
Abaco Rehabilitation and Nursing Facility
Abaco Rehabilitation and Nursing Facility is one of the healthcare facilities in Columbus that offers free CNA classes to qualified candidates. The facility is in need of several nursing assistants that is why they are offering free CNA classes to entice potential applicants. The free CNA classes start with classroom lectures, followed by a laboratory training, and hands-on clinical practice. Accepted candidates go through all these rigorous training to prepare them for the state licensing exam and make them equip in dealing several patients. Applicants of the program have to provide a high school diploma, a clean criminal background, and a physical exam result. Most importantly, they also have to be willing to work in this rehabilitation center as part of the contract. Candidates who go through a free CNA training program in Abaco Rehabilitation and Nursing Facility do not only receive a certificate after completing the course, but they also obtain free uniforms, books, supplies, and training allowances.
Ohio Buckeye Region – American Red Cross
The Ohio Buckeye Region provides free CNA training programs to qualified individuals who have the willingness to be a part of the healthcare team. This American Red Cross chapter aims to produce several CNAs who are competent and who possess the right attitude to excel in the nursing field. Thus, the institution provides a state-approved CNA training that equips the students with essential knowledge and skills. Because of the limited slots available for the free CNA class, applicants have to showcase their best abilities and academic performance to have higher chances of getting the program at no cost. Ohio Buckeye Region is equipped with modern facilities and equipment to hasten every student's learning. They also have clinical instructors who are experts in the nursing field. The CNA training program can be completed in a few weeks and graduates are qualified to take the state licensing exam, which entitles them to work in hospitals, clinics, nursing homes, and other healthcare institutions.
City Year Columbus
The City Year Columbus has special programs for individuals aged 17 to 24 who want to become a nursing assistant in the state. The program incorporates hands-on clinical training into a classroom lecture to enable the students to learn and become one of the best healthcare providers in the city. Students are trained under the expertise of clinical instructors who are licensed healthcare professionals. These individuals are also exposed in a local healthcare facility where they provide nursing services to real patients. The City Year Columbus provides this free training program to young people to help them secure a stable job in the nursing profession. It allows the beneficiaries to receive full financial support for their CNA education. Interested applicants can submit an application and will be screened based on their financial need and academic performance. There will be interviews and exams as part of the admission process.
There are many opportunities for people searching for free CNA classes in Columbus. So, continue your search and enroll in a class that best suits your needs.