Free CNA Classes in Chula Vista, CA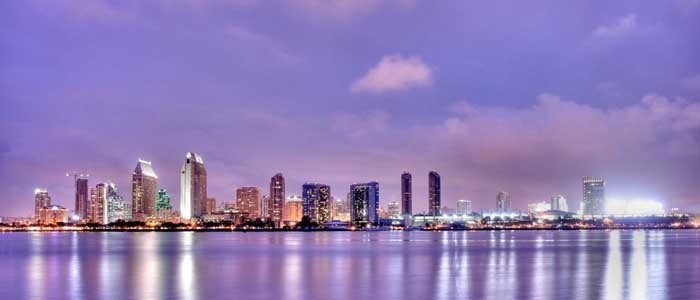 There is a lot of unemployed in California. To alleviate the problem, the government is trying to open doors of opportunity in the healthcare field. Residents can take free CNA classes in Chula Vista, California and become Certified Nursing Assistants. CNA's are employed in nursing homes, hospitals and long-term care facilities and they receive a good annual salary. In some industries, the chances of getting employed are low. Thus, several schools and healthcare institutions are offering either paid or free CNA classes in Chula Vista, California. Individuals interested simply have to pass the qualifications. Once accepted, they can take the certification exam and become a CNA in the state. Ask these schools in the area and learn how you can apply for the free CNA classes.
Chula Vista Adult School
Chula Vista Adult School is one of the sources of free CNA training program in California. The program aims to help qualified unemployed adults who wish to start a career in the healthcare field. There will be combined classroom instruction and hands-on clinical practice which participants should take seriously. A full-time commitment is necessary to graduate in the program and to become eligible for the state certification exam. The CNA training of Chula Vista Adult School is taught by qualified instructors who will make students competent and prepared for their career and potential employment. Small class size is implemented in the program as this helps in meeting the needs of students throughout the healthcare course.
Admission in the CNA program requires applicants to meet the prerequisites like TABE Reading Assessment, healthcare essentials course, completed application form, physical and TB test, CPR card, LiveScan forms, proof of textbook purchase and proof of scrubs purchase. Prospective students will have to complete and meet the requirements to be interviewed. Those who made it in the enrolment process will have to attend a mandatory orientation session. The Chula Vista Adult School does not have a waiting list for the CNA training. Thus, interested applicants have to apply as early as possible. Moreover, scholarships and grants for the CNA training are limited and available through their Financial Aid office. Chula Vista Adult School offers such program several times in a year.
Southwestern College
Southwestern College offers a CNA program which enables graduates to work in hospitals, long-term care facilities, and other healthcare agencies. The content of the program includes proper patient assessment, fundamental procedures in meeting the patient's basic needs, therapeutic communication, and other skills or nursing concepts required by State regulations for CNA certification. Students go through hours of classroom instruction, skills training, and clinical practice in a local healthcare facility. They will be guided and trained by their instructors who are licensed healthcare professionals.
The CNA training program of Southwestern College is an 8.5 unit course offered four times a year. The first three CNA programs meet at least three times per week for nine weeks with eight hours of sessions in each class. The CNA training program in August, which is the last CNA course for the year, will meet two days per week for one full fall semester.  Attendance is mandatory to receive a certificate of completion. Students have to commit full-time to the training, but they can choose the most convenient class schedules.
Furthermore, prospective students must gain admission in the college before applying for the CNA training program. A high school diploma or equivalent is needed for enrolment, including a social security card, valid photo ID, clean criminal background check, drug screening, and TB testing. Individuals who are seeking for a free CNA class can seek a scholarship to grant to cover the tuition costs. They can check it at the school's Financial Aid office or through various organizations and institutions in Chula Vista.
Other Institutions offering Free CNA Classes in Chula Vista, California:
County Villa Hacienda Healthcare
Eden West Convalescent Hospital
Edgemoor Geriatric Hospital
John C. Fremont Healthcare
Julia Healthcare Center