Free CNA Classes in Boise ID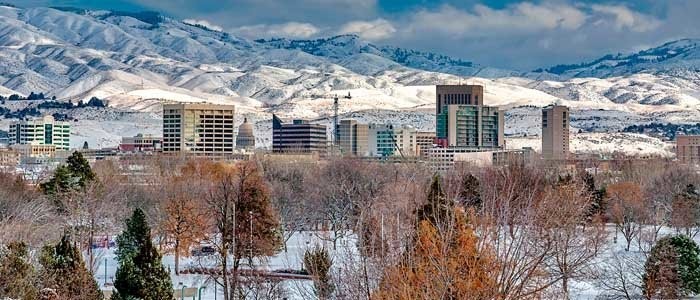 Becoming a Certified Nursing Assistant is a great opportunity to work in the healthcare field. There are several institutions in need of CNA's because of the growing need of long term care from baby boomer generation. This would mean that people who become CNA have a stable career ahead of them. Thus, if you are interested with this kind of career, find free CNA classes in Boise, Idaho and pass the state certification exam. It only takes a couple of weeks or months to finish the program so there is no need to wait any longer to work as a nursing assistant in the state. Just take some time to inquire from these institutions about the free CNA classes in Boise, Idaho.
Lewis-Clark State College
Lewis-Clark State College offers a nursing assistant training program for individuals who want to work in the healthcare field. This program has 80 hours of classroom lectures which can be completed online, 24 hours of skills training and another 40 hours of clinical practice. Individuals who are currently working can enjoy the online training program of Lewis-Clark State College but those who do not opt for this type of class can attend the traditional classroom lectures in their own facility. This training program will give the students an opportunity to sit for the state certification exam. It will help them be prepared for the challenges of the profession, especially when they are providing the daily nursing care to patients. Gaining admission from this institution requires the students to be physically and mentally fit. Other than the complete immunization record and physical exams, students have to undergo fingerprinting and criminal background check. Nonetheless, individuals who want to avail a low cost or free CNA training can apply a scholarship program offered by the school's admission office.
North Idaho College
North Idaho College is offering a traditional and online CNA program which are available three times in a year or depending on the demand of the students wanting to be trained. Both classes will approximately cost $625 but this does not include the uniforms and textbooks. Interested applicants have to undergo a TB clearance test, a criminal background check and fingerprinting. Scholars and financial aid grant holders have the same requirements with paying students. However, one has to take note that the school follows a smaller class size every program in order to meet the needs of their students and ensure a personalized learning. Students enrolled in a traditional campus class will finish the program within 30 sessions and those who prefer the online version can complete it in 18 sessions. Students who are currently employed are encouraged to take the online classes in order to make it convenient for them. Once the program is completed, students will have another day of skills training and review classes to successfully pass the certification exam provided by the state Board of Nursing.
Boise State University
Boise State University is offering a CNA training program that allows students to become an entry level healthcare professional in the state of Idaho. This program is a combined classroom instruction and clinical practice, which provides basic knowledge and essential skills to aspiring nursing assistants. Upon enrollment, interested individuals have to provide a high school diploma or GED equivalent, a complete immunization record, TB test, drug screening test and chest Xray. They also have to pass the interviews and exams provided by the institution because only few students are admitted per training program. During the training, students will go through a number of concepts and applicable skills like vital signs monitoring, basic nursing care, activities of daily living, anatomy and physiology, nutrition, medical terminologies and many others. After these lectures are finished, students will then have a clinical practice in a healthcare facility, either in a hospital or nursing home. Graduates of the program will get the chance to take the state certification exam and become a CNA.
Clearwater Health and Rehabilitation Center
If you want to take free CNA classes in Boise, Idaho, Clearwater Health and Rehabilitation Center is one of the providers for it. This paid training is a good opportunity for residents in the state to work in the healthcare field as a Certified Nursing Assistant. The CNA training incorporates the clinical practice to the traditional classroom lectures. It allows the students to learn the basic concepts and skills for the profession. Course topics includes anatomy and physiology, nutrition, medical terminologies, charting, patient assessment, care for the elderly, rehabilitative and restorative care, safety and infection control, first aid training, CPR and many others. Once these topics are completed, a clinical practice will take place in a nearby healthcare facility. Interested applicants have to make sure that they have the necessary qualifications for the program. They need to provide a high school diploma or GED equivalent, a complete immunization record, criminal background check, TB test and chest Xray. For those who want to be in a financial aid or scholarship program, students need to apply as well.
Other Institutions offering Free CNA classes in Boise Idaho:
The American Red Cross
Job Corps