CNA Classes In New Jersey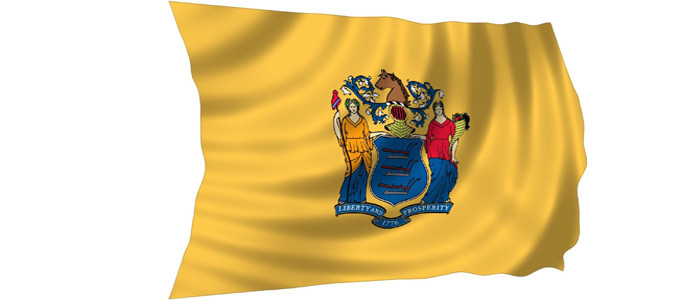 If you are considering a CNA career for your future, there are several healthcare facilities offering CNA classes in New Jersey. Becoming a Certified Nursing Assistant is not expensive compared to college courses and it will just take few weeks to get certified. In fact, you can work right after passing the training and certification exam. All you have to do first is to find a facility offering CNA classes in NJ. These facilities will teach you the responsibilities of a CNA in order to effectively provide excellent care to patients.
The CNA training in New Jersey is rigorous and involves both mental and physical preparedness. Candidates must be trained about a plethora of medical terms and values and be constantly able to contribute to a patient's well-being.
The precision in measurement of medications, blood sampling, and keeping track of patients' blood pressure is of utmost importance responsibilities of nursing assistants.
Additional, Certified Nursing Assistants (CNAs) work closely with doctors and nurses, assist in daily needs of patients, such as bathing, dressing, feeding and transporting, to maintain patient's living environment safe and clean, in controlling infection, provide emotional support and contribute in the proper operating and maintaining of medical equipment.
The New Jersey Department of Health and Human Services (NJDHSS) regulates the nursing profession in state and approves CNA training programs offered at community colleges, vocational schools, American Red Cross, online schools or distance learning courses and in other educational facilities or healthcare facilities that meet guidelines and Federal regulations.
CNA Training Requirements in New Jersey
Several training programs require the trainees to be at least 18 years old, to have a high school diploma or GED certification and clean criminal record.
According to the NJ Department of Health, a student will need to complete a Nurse Aide Training Competency Evaluation Program (NATCEP) , in order to apply for the CNA certification in New Jersey and work in any health industry as Certified Nursing Assistant (CNA).
The programs require a minimum of 90 hours of instruction, consisting of 50 hours of classroom training and 40 hours of clinical training. Classes include basic nursing topics and the study of medical terminology, infection control, nutrition, clinical practicum, personal care skills, mental health and social service needs, taking readings such as blood pressure, temperature, and pulse, how to respond to health emergencies, recording medical histories, administering medications, interpersonal skills and communicating with patients and their rights. Students will acquire nursing skills and experience in working closely with other nurses and doctors.
Regular Vs Long Term Care CNA
Once you decide to take this career path, you have to know first the type of CNA you want to be. The state of New Jersey has two types of CNA; the standard Certified Nursing Assistant and the long term care Certified Nursing Assistant. If you want to be the latter, you have to undergo more class work compared to standard CNA's. A standard CNA class covers 75 hours classroom sessions and 100 hours clinical exposure. On the other hand, CNA's for long term care should undergo 90 hours classroom sessions and an added 16 hours clinical exposure to the standard training. CNA classes will cover topics on basic anatomy, patient care, vital signs taking, bedside care, assisting mobile and immobile patients, physiology, and many others. Meanwhile, the clinical exposure will be handled by a Registered Nurse who has a solid work experience in the medical field. You can find all New Jersey State approved CNA classes here.
If you are wondering how to begin your CNA career, you can inquire the classes on facilities like Salem County Vocational and Technical School, Berkel Training Institute, Workforce Advantage, ASI Career Institute, Hopewell Career Institute, Medical Consultants Instructional Training Center, Camden County College, CDM Institute, Bergen Community College and Atlantic Cape Community College. Make sure that you complete the requirements set by the school in order to proceed on the training program. Take note also in passing the training program because right after it, you will have to take a certification exam by the state.
The sooner you enroll yourself to a CNA class, the faster you become certified. If you are having trouble financing your studies  there are a lot of schools and healthcare facilities offering lower tuition fees or scholarships and grants. Some facilities offer free CNA training courses, in exchange the employment to that facility, after completing training and certification exam.
New Jersey CNA Certification
After completing your 90 hours of training, you need to pass the competency evaluation exam (NNAAP) administered by Pearson Vue within 24 months from education. The National Nurse Aide Assessment Program (NNAAP) is comprised of two sections. A clinical test on five randomly practical skills, which mimics a clinical setting, and a written exam which consists of 70 multiple-choice questions.
The skills evaluation comes first and examinee must pass all five practical skills in order to be able to take the written exam. Upon successful completion of the exam, the new CNA is added on the New Jersey Nurse Aide Registry which keeps a record of all the Certified Nursing Assistants (CNAs) in the state. Once certified, a new nursing assistant may find work in any healthcare facility, if of course has the appropriate experience.
As soon as you get certified, a background check and fingerprinting will be done. The Nurse Aide Registry of New Jersey does not allow a CNA to practice his/her profession once criminal offense is found. Therefore, keep your record clean and remember to complete all the requirements set by the state and the federal government.
If the student fails the competency evaluation exam three times, will need to re-take the CNA training, before being allowed to sit for the final exam again. Renewal of certification is every two years and the aide must have worked at least 8 hours in the preceding 24 months.
CNA Salary and Job Outlook in New Jersey

According to the State of New Jersey Department of Labor & Workforce Development, a CNA in New Jersey makes a median annual salary of $28,310 and the job growth is predicted to be approximately 14% for the next few years. This really is positive for all those seeking to enter the healthcare field.
As it is a promising career for the future, Certified Nursing Assistants (CNAs) in New Jersey may be able to prepare themselves for the possibility of employment in some of the largest hospitals and healthcare facilities in the state including the Atlanticare Regional Medical Center, Bergen Regional Medical Center, Hackensack University Medical Center, and Newark Beth Israel Medical Center.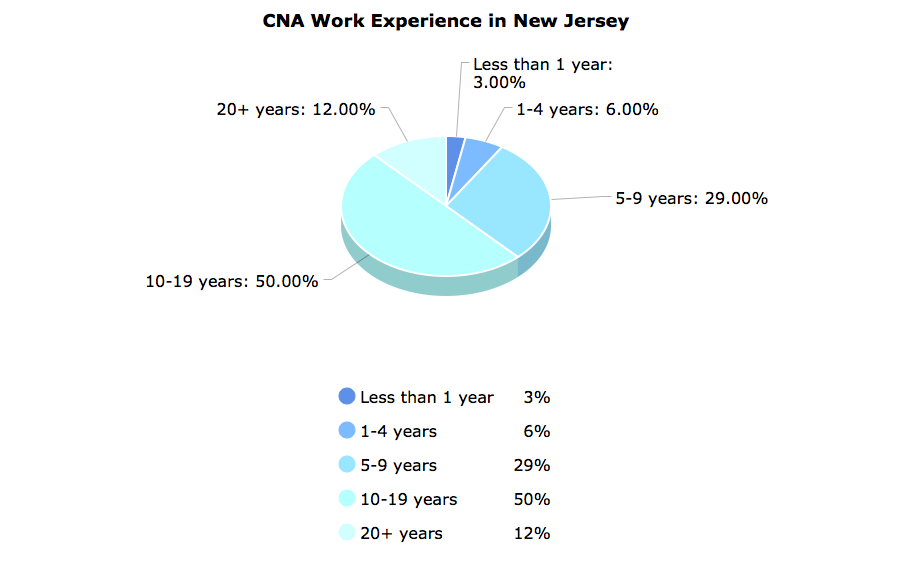 I
All New Jersey State Approved CNA Programs
| LOCATION | FACILITY | ADDRESS | PHONE |
| --- | --- | --- | --- |
| Atco , NJ | Angels Of Mercy Nursing Skills School | 505a White Horse Pike | 856-809-6012 |
| Atlantic City, NJ | Atlantic Cape Community College | 1535 Bacharach Boulevard | 609-343-4863 |
| Bayville , NJ | Al Resources | Po Box 314 | 732-773-1909 |
| Blackwood , NJ | Camden County College | 200 College Drive | 856-968-1296 |
| Bloomfield , NJ | Amg Medical Institute | 554 Bloomfield Avenue 3rd Floor | 973-601-5550 |
| Bordentown , NJ | Moe Shea Corporation | Three 3rd Street Suite 202 | 609-324-9911 |
| Bridgeton , NJ | Prn Training | 60 Lebanon Rd. | 856-459-3222 |
| Burlington , NJ | Genesis Burlington Woods | 115 Sunset Rd. | 732-677-8823 |
| Burlington , NJ | Merit Training Institute | 2501 Burlington-mt. Holly Rd., Ste. 113 | 609-386-6400 |
| Camden , NJ | A1 Allied Health Training Institute | 231 Market Street | 856-203-3526 |
| Camden , NJ | Broadway Vocational Technical School | 442 South Broadway | 856-246-1070 |
| Camden , NJ | Camden County College | 200 North Broadway Suite 228 | 856-968-1296 |
| Cape May Court House, NJ | Prn Training Center | 4 Moore Road | 856-459-3222 |
| Cherry Hill, NJ | Prism Career Institute | 3 Executive Campus Suite 280 | 856-317-0100 |
| Clark , NJ | Pharmacare | 136 Central Avenue Ext 105 | 732-574-9434 |
| Cranford , NJ | Partners Pharmacy | 70 Jackson Drive | 908-931-9111 |
| Dover , NJ | Ace Health Care Training Institute Inc. | 8 South Morris Street Suite 202 | 973-366-7171 |
| Dover , NJ | Berkeley College | Dover Campus 1 West Blackwell Street | 973-366-6700 |
| East Orange, NJ | 4 Tees Health Care Training School | 70 Long Street | 973-444-6512 |
| East Orange, NJ | Best Care Training Institute | 68 South Harrison Street | 973-673-3900 |
| East Orange, NJ | Com-tec Institute | 44 Glenwood Ave | 973-677-0791 |
| East Orange, NJ | Divine Tech Institute | 60 Evergreen Place, Ste. 501 | 973-395-9501 |
| East Orange, NJ | Exodus Training & Employment | 134 Evergreen Place, Ste.711 B | 908-656-1275 |
| East Orange, NJ | Nurses Vue Careertek Training Institute | 134 Evergreen Place, Suite 502 | 973-678-6886 |
| Eatontown , NJ | Genesis Jersey Shore Center | 3 Industrial Way East | 732-677-8823 |
| Eatontown , NJ | Nursesvue Career Tech Institute | 1 Main St., Ste. 219 | 201-618-3706 |
| Edison , NJ | Middlesex County College | 2600 Woodbridge Ave West Hall Ext- 3814 | 732-548-6000 |
| Elizabeth , NJ | Admiral William F. Halsey Health And Public Safety Academy | 641 South Street | 908-436-6600 |
| Elizabeth , NJ | B&m Career Center/b&m Consultants | 214 Commerce Place | 908-355-9315 |
| Elizabeth , NJ | Branford Institute | 570 North Broad Street Suite 16 | 908-352-1004 |
| Elizabeth , NJ | E & S Academy | 40 Parker Road Suite B1 | 908-866-6662 |
| Elizabeth , NJ | Workforce Advantage | 49 Broad Street Second Floor | 908-355-2288 |
| Flemington , NJ | Hunterdon County Polytech | 8 Bartels Corner Road Suite 2 Ext 2007 | 908-788-1119 |
| Hackensack , NJ | Bergen Home Care And Nursing | 136 Essex Street | 201-342-3402 |
| Haskill , NJ | Wanaque Center | 1433 Ringwood Ave Ext-126 | 973-839-2119 |
| Highland Park, NJ | Health Professional Institute | 320 Raritan Avenue Second Floor Suite 207 | 732-339-1040 |
| Irvington , NJ | Alfa Health Care Training Institute | 40 Union Ave., Ste. 301 | 973-996-2170 |
| Irvington , NJ | C & C Nurse Aide Training School | 1068 Clinton Avenue Suite 201 | 973-373-6667 |
| Irvington , NJ | Unique Medical Training Center | 1230 Springfield Avenue | 973-371-0012 |
| Iselin , NJ | Lincoln Tech Institute | 675 Route One South | 732-548-8798 |
| Iselin , NJ | Param Institute Of Education | 200 Middlesex Essex Turnpike Suite 105 | 732-404-1415 |
| Jersey City, NJ | Hudson County Community College | 870 Bergen Avenue | 201-360-4261 |
| Jersey City, NJ | The Institute For Health Education | 600 Pavonia Avenue Suite 1 (First Floor) | 201-217-1113 |
| Keyport , NJ | Monmouth County Vocational School | 280 Atlantic Street | 732-739-0592 |
| Lakewood , NJ | Ltc Career Training | 700 Highway 70 East Suite 2 | 732-364-9600 |
| Lakewood , NJ | Nr Training School | 1200 River Ave., Ste. 10 D | 732-886-0096 |
| Lawrenceville , NJ | Fortis Institute | 2572 Brunswick Pike Suite 100 | 609-512-2560 |
| Lincroft , NJ | Brookdale Community College | 765 Newman Springs Road | 732-224-2011 |
| Linwood , NJ | Karing With Kindness | 700 New Road | 609-601-2150 |
| Livingston , NJ | Crown Care, Inc. | 33 Lincoln Avenue | 973-441-0870 |
| Manahawkin , NJ | Genesis Southern Ocean Center | 1361 Route 72 West | 732-677-8823 |
| Maple Shade, NJ | American Training Center | 794 Forklanding Rd., Suite 100 | 856-417-6882 |
| Maplewood , NJ | Alfa Health Care Training Institute | 1691 Springfield Avenue | 973-996-2170 |
| Matawan , NJ | New Era Health Care Training | 92 Main Street | 732-441-2273 |
| Medford , NJ | Burlington County Institute Of Technology | 10 Hawkins Road | 609-654-0200 |
| Middletown , NJ | Longtree And Associates | 45 Pacific Avenue | 848-218-1320 |
| Middletown , NJ | Longtree And Associates | 45 Pacific Avenue | 848-218-1320 |
| Millville , NJ | Medical Consultants Instructional Training Center | 207 Bogden Boulevard | 856-825-6655 |
| Neptune , NJ | Ltc Career Training | 444 Neptune Boulevard Suite 15 | 732-988-1700 |
| Neptune , NJ | Monmouth County Vocational School | 105 Neptune Boulevard Suite 305 | 732-431-7245 |
| New Brunswick, NJ | Excel Career Training | 97 Bayard St., Ste. 201 | 732-828-8100 |
| Newark , NJ | Academy Of Training & Employment | 936 Broad Street Suite 1 | 973-733-2727 |
| Newark , NJ | Divine Medical Services | 15 William Street Second Floor | 973-621-2200 |
| Newark , NJ | Essex County College | 303 University Avenue | 973-877-3220 |
| Newark , NJ | Essex Co. Voc. Tech. | 91 W. Market St. | 973-412-2294 |
| Newark , NJ | Samuel Morris Career Institute Of New Jersey | 701-703 Mccarter Highway Suite 201 | 973-648-8000 |
| Newton , NJ | Homestead Rehabilitation | 129 Morris Turnpike | 973-948-5400 |
| North Brunswick, NJ | Impetus Systems & Careers | 850 Carolier Lane Suite 101 | 732-246-4555 |
| North Cape May, NJ | Cape Training Center | Breakwater Plaza 3305 Bayshore Road Suite 3 | 609-435-5358 |
| North Plainfield, NJ | Prestige Medical Solutions | 490 Somerset Street 1st Floor | 908-941-5946 |
| Northfield , NJ | Allied Health Training Institute | 1750 Zion Road Suite 106 | 609-241-8486 |
| Northfield , NJ | Prn Training Center, Llc | 235 Dolphin Avenue | 856-459-3222 |
| Orange , NJ | Center For Advanced Training & Studies | 50 S. Center St., 1 B | 973-414-0116 |
| Paramus , NJ | Bergen Community College | 400 Paramus Road Tec 115 | 201-447-7488 |
| Paramus , NJ | Lincoln Technical Institute | 240 Bergen Town Center | 201-845-6868 |
| Paterson , NJ | Amg Medical Institute | 175 Market Street Suite 401 | 973-278-0500 |
| Paterson , NJ | Anderson Health Institute | 305 Broadway Second Floor | 973-684-5024 |
| Paterson , NJ | Atc Academy | 680 Broadway Suite 7 973-742-0906 | 973-714-3370 |
| Paterson , NJ | Branford Institute 9 | 302 Main Street | 73-881-9428 |
| Paterson , NJ | Workforce Advantage | 126 Market St. | 908-342-1073 |
| Pennsauken , NJ | Camden County Technical School | 6008 Browning Road | 856-663-1040 |
| Pennsauken , NJ | Prep Institute, Inc. | 6500 Madison Avenue Suite 13 | 856-910-7650 |
| Perth Amboy, NJ | Universal Training Institute | 174 Jefferson Street Second Floor | 732-826-0155 |
| Phillipsburg , NJ | Phillipsburg Center | 843 Wilbur Ave | 908-454-2627 |
| Phillipsburg , NJ | Warren County Community College | Phillipsburg Educational Center 445 Marshall Street | 908-835-2333 |
| Pleasantville , NJ | Academy Of Healthcare Excellence | 927 N. Main St. | 609-440-8954 |
| Randolph , NJ | County College Of Morris | Henderson Hall Room 210, 214 Center Grove Road | 973-328-5187 |
| Secaucus , NJ | Academy Of Training & Employment @ Alaris Healthcare At The Fountains (North Campus) | 595 County Ave | 973-733-2727 |
| Sewell , NJ | Rowan College At Gloucester County | 1492 Tanyard Rd | 856-415-2216 |
| Sicklerville , NJ | Camden County Technical School (Ccts) | 343 Berlin Cross Keys Road Room 6-16 | 856-767-7000 |
| Somerset , NJ | Maries Allied Health & Technology Institute | 863 Hamilton Street | 732-565-0898 |
| Somerville , NJ | Fellowship Academy | 1 E. High St. | 908-580-9425 |
| Somerville , NJ | Raritan Valley Community College | P.o Box 3300 | 908-526-1200 |
| South Plainfield, NJ | E & S Academy | 2325 Plainfield Avenue Room 2 | 908-222-8494 |
| Stewartsville , NJ | Jkb Education Resources Inc. | 800 Fanning Mill Road | 917-763-8124 |
| Succasunna , NJ | Merry Heart Health Care Center | 200 Route 10 West | 973-584-4000 |
| Toms River, NJ | Karing With Kindness | 2801 Route 37 East | 732-288-1600 |
| Toms River, NJ | Ocean County Vocational Technical School | 1299 Old Freehold Road | 732-473-3100 |
| Toms River, NJ | Varis Health Consultants, Inc. | 1165 North Maple Avenue | 731-674-5134 |
| Trenton , NJ | Berkel Training Institute | 320 West State Street | 609-392-1855 |
| Trenton , NJ | Mercer County Community College | 102 N Broad St. | 609-570-3187 |
| Trenton , NJ | Mercer Med Tech | 1418 South Broad Street | 609-712-5499 |
| Trenton , NJ | New Life Healthcare Academy | 827 East State Street | 609-638-1169 |
| Union , NJ | Ace Health Care Training Institute Inc. | 930 Stuyvesant Avenue Suite 8 | 908-851-2700 |
| Union , NJ | Health Care Training Institute | 1969 Morris Avenue | 908-851-7711 |
| Union , NJ | Hpi School Of Allied Health | 979 Lehigh Ave | 908-687-0808 |
| Union , NJ | Humane Concepts Health Care | 1767 Morris Ave | 908-688-8184 |
| Union City, NJ | Workforce Advantage | 3608 Bergenline Ave | 201-865-1199 |
| Vineland , NJ | Academy Of Health Care Excellence | 854 North Main Road Suite F | 856-213-6756 |
| Vineland , NJ | Cumberland County Technical Education Center | 3400 College Drive | 856-451-9000 |
| Vineland , NJ | Touchstone Institute | 313 West Landis Avenue (Admissions) | 856-457-6100 |
| Voorhees , NJ | Brooks Alternative Technical School | 701 Cooper Road Suite 11 | 856-282-3371 |
| Wayne , NJ | Fortis Institute | 201 Willowbrook Boulevard | 201-532-6995 |
| Wayne , NJ | Passaic County Technical Institute | 45 Reinhardt Road | 973-389-4100 |
| West Atlantic City, NJ | Prism Career Institute | Bayport One Building 8025 Black Horse Pike Suite 250 | 856-317-0100 |
| West Milford, NJ | Milford Manor | 69 Maple Rd. | 973-697-5640 |
| West Windsor, NJ | Mercer County Community College | West Windsor Campus 1200 Old Trenton Road | 609-570-3856 |
| Westampton , NJ | Burlington County Institute Of Technology | Adult Education Division 695 Woodlane Road | 609-267-4226 |
| Woodstown , NJ | Salem County Vocational And Technical School | 880 Route 45 | 856-351-2933 |
| Wyckoff , NJ | Christian Health Care | 301 Sicomac Ave | 201-848-5200 |
CNA Classes In Other States: