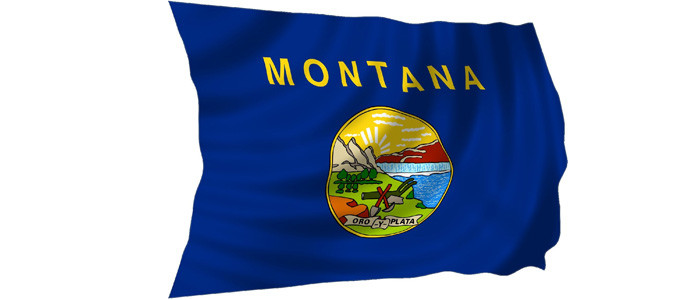 Certified Nursing Assistant (CNA) is an entry level position of the nursing field, and plays a substantial role in the supply of basic health care to patients in hospitals, nursing homes and in several other health facilities. The state of Montana provides various training choices for people interested in becoming a certified nurse assistant.
The Montana State Survey and Certification Agency (SA) is responsible for approving CNA classes in Montana, which are called NATCEP (Nurse Aide Training and Competency Evaluation Programs), and teach the basic concepts of nursing care. Universities, nursing schools, community colleges, online schools, the American Red Cross, hospitals and independent organizations offer CNA training programs that meet guidelines and Federal regulations.
Additional, some healthcare facilities in Montana might be willing to offer free on-the-job training to those who will work for them after completing training and certification.
CNAs usually work under the supervision of a head nurse or any qualified professional, and their primary duties involve providing basic nursing care and monitoring of patients, including assistance with feeding, toileting, bathing, dressing and mobility, taking vital signs, transfer of patients, operating and maintaining of medical equipment, and noting changes in a patient's condition or behavior.
If you want to start a career in the healthcare field, becoming a Certified Nursing Assistant is a good start. The state of Montana offers several CNA classes without the need for college credits. In fact, it is simple to be a CNA. Just get started with the training and pass the certification exam. Once you pass and sign up in the Montana CNA registry, you can now work in any healthcare facility of the state. Since it is easy to be a Certified Nursing Assistant, a lot of people are starting this exciting career after their high school graduation. When you want to start the training program, be ready to spend $1,000 for the tuition fee, textbooks, and other supplies.
There are scholarships and grants available for people who want to take the CNA classes but cannot afford to pay it. Nursing homes like AWE Kualawaache Care Center and some Montana schools offers free training classes for interested students. However, it is important to check first whether the school is state approved or not. CNA classes in Montana require a minimum of 75 hours classroom sessions covering topics on basic nursing, infection control, HIPPA standards and emergency safety. There will also be a clinical exposure in a nursing home so that students can practice their skills learned in the classroom sessions. Passing this training program is important because it will allow you to take the certification exam.
CNA Training Requirements in Montana
To be eligible for the training, students must fulfill all the generic guidelines before enrolling for a CNA training program in Montana:
should be at least 18 years old
must have a high school diploma or GED certification
must have a clean criminal record
must submit a TB test report of last 6 months along with immunizations proof.
According to federal regulations, students need to complete 75 hours of training, with at least 45 to 50 hours of instruction dedicated to classroom study and at least 25 hours given to clinical practice. The clinical coursework is conducted under the supervision of a licensed nurse instructor who has been approved by the state board.
During the classroom study, is required a minimum of 16 hours for subjects related with basic nursing skills, infection control, safety and emergency procedures, respecting patients' rights, taking and recording temperature, pulse, respiration and blood pressure, measuring height and weight, communication skills, nutrition and some additional related subjects.
CNA Certification in Montana
All takers of the certification exam should submit a proof of training, a state ID and a filled out application form. The Nurse Aide Registry of Montana is responsible in all CNA registration so once you passed the requirements, they will sent you a mail regarding the venue, date and time of certification exam.
Upon completion of the training program, the candidate must successfully pass the State Competency Evaluation Program (SCEP). The SCEP is administered by Headmaster LLP under the supervision by Montana Department of Public Health & Human Services.
The test has two sections: a written theoretical knowledge test which include multiple-choice questions, and a manual skills evaluation, in which examinees are asked to prove they know the clinical techniques they were trained during the training program, with five random competency skills for practical demonstration out of a set of 25 practical skills.
As with other states, if the candidate fail to pass the competency exam within three tries, then will must retake CNA training. Successful candidates can apply for inclusion on the Montana Nurse Aide Registry which keeps records of certified nursing assistants authorized to work in the state and is maintained by Montana Department of Public Health & Human Services. It also, delivers great deal of information about competency test and is an integral part of the entire certification process.
Do your best to pass the certification exam because it will be your ticket towards a career in the healthcare field. The Nurse Aide registry will place your name on their list once you successfully pass the exam and employers will check it if they are going to hire you. The certification must be renewed every 2 years, and nursing assistant must have worked at least 8 hours in healthcare field during that period. Also, according to federal regulations, she/he must attend at least 12 hours of continuing education every year, in order to maintain the certification. The Registry will require you to present a proof of paid work prior to certification renewal. This is to ensure that you have practiced your profession and you are updated with the latest methods and skills of CNA's.
The state of Montana offers several opportunities once you work in the healthcare field. Certified Nursing Assistants can proceed to higher level of studies such as LPN's or RN's and earn as much. This career is really stable considering the increasing number of ageing population and the decreasing number of healthcare professionals. If you want to take part in this exciting, fun and rewarding career, enrol in a CNA class now and pass the certification exam. Being a CNA might be the job that you are looking for.
CNA Salary and Job Outlook in Montana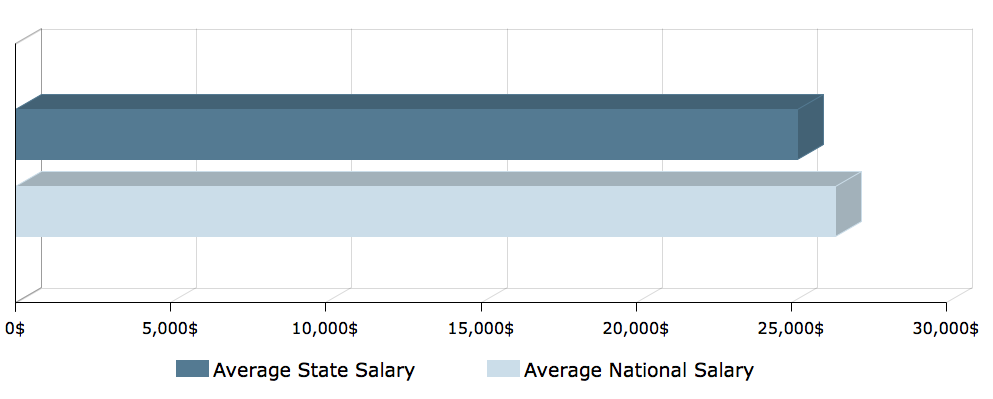 The CNA position is often a stepping stone to becoming a registered nurse, licensed practical nurse or a related health care professional. According to the Bureau of Labor Statistics (BLS), there will likely be more than 7,000 CNAs in Montana by 2018. Currently the number is around 6000. A CNA makes a median annual salary of $25,200 and a median hourly wage of $12.12.
The demand for Certified Nursing Assistants (CNAs) is projected to increase in future, as medical advancements will allow people to live longer, and therefore, aging people require more and better healthcare.
Medical care centers, nursing homes, long-term care facilities, public hospitals and healthcare facilities in Montana, including the Bozeman Deaconess Hospital, Kalispell Regional Medical Center, Northern Montana Hospital and St. Patrick Hospital and Health Sciences Center, provide possibility of employment for Certified Nursing Assistants (CNAs).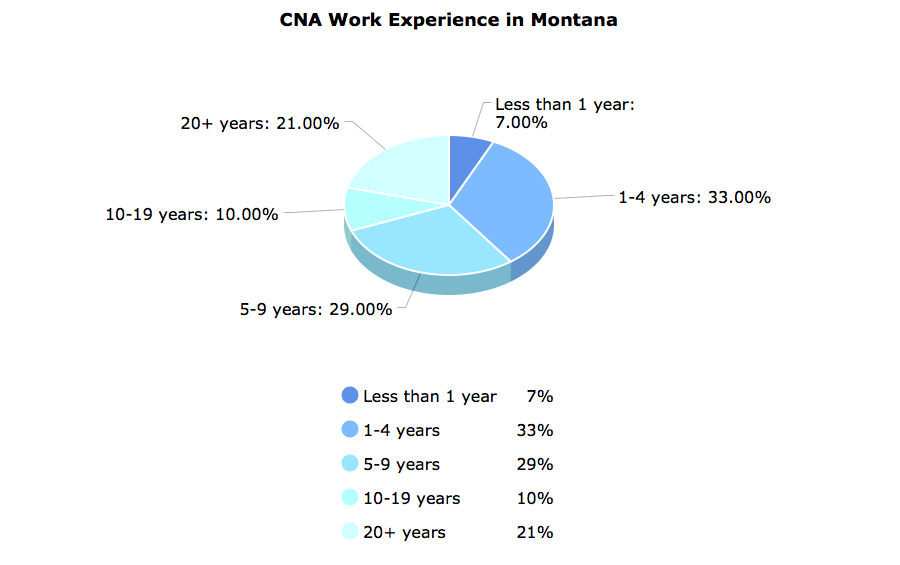 All Montana State Approved CNA Programs
| LOCATION | FACILITY | ADDRESS | PHONE |
| --- | --- | --- | --- |
| Anaconda, MT | Community Hospital Of Anaconda | 401 W Pennsylvania Ave | 406-563-8500 |
| Baker, MT | Fallon Medical Complex Hospital | 202 S 4th St W | 406-778-3331 |
| Belgrade, MT | Carol Scott - Cna Training Program | 40 Cayenne Trail | 406-388-6701 |
| Big Timber, MT | Pioneer Medical Center | 301 W 7th Ave | 406-932-4603 |
| Billings, MT | Billings Clinic Hospital | 2800 10th Ave N | 406-657-4000 |
| Billings, MT | Billings Adult And Community Education | 415 N 30th St | 406-281-5003 |
| Billings, MT | City College At Montana State University Billings | 3803 Central Avenue | 406-247-3073 |
| Billings, MT | Platinum Career Solutions | 1601 Lewis Avenue | 406-670-2228 |
| Billings, MT | Advanced Care Hospital Of Montana | 3528 Gabel Drive | 406-373-8241 |
| Billings, MT | Chapel Court Assisted Living | 3940 Rimrock Road | 406-655-5600 |
| Billings, MT | River Ridge Natp | 1415 Yellowstone River Road | 406-252-0003 |
| Box Elder, MT | Stone Child College | 8294 Upper Box Elder Road | 406-395-4875 |
| Broadus, MT | Broadus Cna Program | Po Box 14 | 406-853-3617 |
| Browning, MT | Blackfeet Manpower One-stop Center | 409 N Piegan | 406-338-2111 |
| Butte, MT | Butte Center | 2400 Continental Dr | 406-723-6556 |
| Butte, MT | Highlands College | 25 Basin Creek Rd | 406-496-3793 |
| Butte, MT | Copper Ridge Health & Rehabilitation Center | 3251 Nettie St | 406-723-3225 |
| Chester, MT | Liberty Medical Center | 315 W Madison Ave | 406-759-5181 |
| Circle, MT | Mccone County Health Center | 605 Sullivan Ave | 406-485-3381 |
| Columbia Falls, MT | Montana Veterans Home | 400 Veterans Rd | 406-892-3256 |
| Cut Bank, MT | Northern Rockies Medical Center Natp | 802 2nd St Se | 406-873-2251 |
| Dillon, MT | Kindred Nursing Centers West, Llc | 200 Oregon St | 406-683-5108 |
| Ennis, MT | Madison Valley Manor | 211 N Main St | 406-682-7271 |
| Eureka, MT | Good Samaritan Society-mountain View Manor | 10 Mountain View Dr | 406-297-2541 |
| Forsyth, MT | Rosebud Health Care Center | 383 N 17th St | 406-346-4235 |
| Glendive, MT | Glendive Medical Center - Cah | 202 Prospect Drive | 406-345-2607 |
| Great Falls, MT | Spectrum Medical, Inc | 2910 10th Avenue South | 406-453-0360 |
| Hamilton, MT | Bitterroot College - University Of Montana | 103 S 9th | 406-375-0100 |
| Hardin, MT | Big Horn Co Memorial Hospital | 17 N Miles | 406-665-2310 |
| Harlem, MT | Aaniiih Nakoda College | Po Box 159 | 406-353-2607 |
| Havre, MT | Northern Montana Hospital Natp | 30 13th Street | 406-265-2211 |
| Helena, MT | Helena College University Of Montana | 1115 N Roberts St | 406-447-6944 |
| Helena, MT | Cna Productions Training Program | 2980 Howard Rd | 317-494-0051 |
| Helena, MT | Mha Academy-cna Training Program | 2625 Winne Ave | 406-457-8018 |
| Hot Springs, MT | Empres Natp | 600 1st Avenue North | 406-741-2992 |
| Jordan, MT | Garfield County Health Center | 332 Leavitt Ave | 406-557-2500 |
| Kalispell, MT | Flathead Valley Community College | 777 Grandview Dr | 406-756-3822 |
| Kalispell, MT | Brendan House | 350 Conway Dr | 406-751-6520 |
| Kalispell, MT | Buffalo Hill Terrace Assisted Living Natp | 40 Claremont St | 406-752-9624 |
| Lewistown, MT | Montana Mental Health Nursing Home | 800 Casino Creek Dr | 406-538-7451 |
| Lewistown, MT | Welcov Healthcare | 3096 Casino Creek Drive | 419-203-4896 |
| Malta, MT | Hi-line Retirement Assisted Living | Po Box 770 | 406-654-1190 |
| Miles City, MT | Miles Community College | 2715 Dickinson | 406-874-6199 |
| Miles City, MT | Montana Health Network | 519 Pleasant Street | 406-234-1424 |
| Missoula, MT | Dickinson Lifelong Learning Center | 310 South Curtis | 406-549-8765 |
| Missoula, MT | Hestia In Home Support | 2230 27th Ave Suite 3 | 406-540-4302 |
| Missoula, MT | Platinum Career Solutions Natp - Missoula | 1535 Liberty Lane Suite 117b | 406-926-2712 |
| Philipsburg, MT | Granite County Medical Center | Po Box 729 | 406-859-3271 |
| Plains, MT | Clark Fork Valley Hospital Natp | 10 Kruger Road | 406-826-4800 |
| Plentywood, MT | Sheridan Memorial Hospital Natp | 440 West Laurel Avenue | 406-765-3700 |
| Polson, MT | The Elders Advocacy | Po Box 1633 | 406-261-2015 |
| Polson, MT | Polson Health & Rehab Center - Natp | 9 14th Avenue West | 406-883-4378 |
| Poplar, MT | Health Promotion Disease Prevention | 205 Industrial Park Rd | 406-768-3087 |
| Ronan, MT | St Luke Communtiy Nursing Home | 107 6th Ave Sw | 406-676-4441 |
| Ronan, MT | Kickinghorse Job Corps Center | 33091 Mollman Pass Trail | 406-644-2217 |
| Ronan, MT | Ronan High School | 45705 Kaiser Road | 406-241-3818 |
| Roundup, MT | Roundup Memorial Healthcare | 1202 3rd St W | 406-323-2104 |
| Scobey, MT | Daniels Memorial Cah | 105 5th Ave E | 406-487-2300 |
| Shelby, MT | Computer Rn | 323 Main Street | 406-470-0288 |
| Sheridan, MT | Tobacco Root Mountains Care Center | 326 Madison Street | 406-842-5600 |
| Sidney, MT | Sidney Health Center | 216 14th Avenue Sw | 406-488-2100 |
| Townsend, MT | Broadwater Health Center | 110 North Oak Street | 406-266-3186 |
| Warm Springs, MT | Montana State Hospital Natp | 100 Garnet Way | 406-693-7000 |
| Wolf Point, MT | Trinity Hospital - Natp | 315 Knapp | 406-653-6549 |
CNA Classes In Other States: