CNA Classes in Elk Grove CA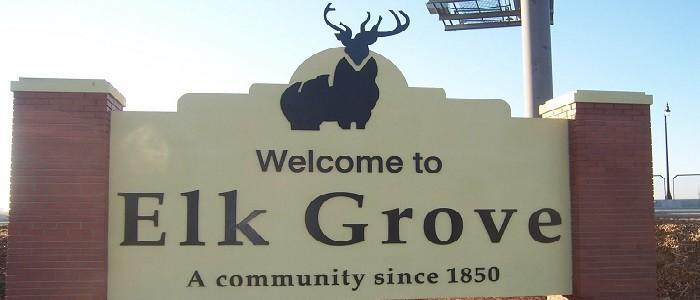 Becoming a CNA is not something you should take lightly- it is a difficult job that requires lots of commitment and takes up lot of time. There will be lot of responsibilities and things you must know. In the end of the day you will be responsible for peoples lives.
Still, CNA profession is very rewarding. It is the kind of job that offers both personal enjoyment and various career opportunities. If you are good as a CNA, you can become a full time nurse where salaries are considerably higher.
Certified nursing assistants generally are employed in doctor's offices, mental health practices, nursing facilities and also private homes.
Elk Grove CNA test exam is a examination you have to take, after finishing the Certified Nursing Assistant coursework. This test exam gives you the certification to begin working as a Certified nursing assistant.
Each region has their own prerequisites for Certified nursing assistants, that is why the CNA professional coursework varies a great deal. While many most CNA professional programs are only 1 semester long there are places where the coursework might take up to 12 months.
Healthcare job opportunities are currently on the rise in different states. One of the career options for individuals seeking an exciting career in the medical field is to become a Certified Nursing Assistant. CNAs work in a variety of medical settings to provide quality care to patients.
In California, there is a huge demand for individuals willing to start a career as CNAs. To obtain a CNA certification in this state, applicants must complete a nurse assistant training program and pass the state's CNA competency examination.
SacMed Training
SacMed Training is approved by the California Department of Public Health to offer CNA training. The curriculum consists of lessons designed to enable graduates to pass the state certification exam and become entry-level workers in long-term care facilities. The training focuses on giving students practical knowledge of CNA practice to enable them to learn varied responsibilities of CNAs including assisting patients in bathing dressing, and eating, taking vital signs, and performing other routine tasks. It conforms to the CDPH's requirements for number of training hours covering 50 hours theoretical concepts and 100 hours clinical training where students demonstrate CNA skills in caring for residents of Capital Transitional Care.
Applicants must be at least 16 years, possess a high school diploma or GED certificate, present valid government ID, social security card, and show proof of recent physical examination. Tuberculosis testing results, proof of immunization, completed CDPH283B and LiveScan fingerprint forms are also required.  
The school offers day classes which run for four weeks, evening classes for eight weeks, and weekend classes for ten weeks.
American River College
The objective of the Nurse Assistant and Home Health Aide course at American River College is to prepare students to provide care for patients in their homes or health care institutions while promoting independence and self-care. The program is accredited by the California Department of Public Health and consists of all the preparation students need to function efficiently in different medical settings. The course has a state-mandated number of hours, so students are advised to aim for near-perfect attendance during the program. Students need to complete a minimum of 50 hours in classroom theory and more than 100 hours of clinical training.
Applicants must be able to speak, write, and understand English, pass a physical exam signed by a licensed health care provider, negative TB test, and proof of current flu vaccination. They must also submit written evidence of completing the English Prerequisite for Nurse 100 test. Total cost for the course includes tuition fee, textbook, malpractice insurance, medical requirements, and school supplies.
Classes meet every Tuesday and Wednesday at 10:00 am to 2:50 pm, and on Thursday starting at 12:50 pm for theory learning. Clinical practice begins on the fifth week of the program from 1:00 pm to 8:00 pm.
Curam College of Nursing
The Nursing Assistant course at Curam College of Nursing is designed to help students develop beginning competence in the delivery of care to various patients. Emphasis is placed on training students to apply the appropriate concepts and skills to allow them to feel more confident in responding to emergency situations. Students will also learn state and federal laws governing health care facilities during 50 hours of classroom instruction. Hands-on training in a clinical setting will follow where instructors focus on teaching general safety rules such as fire and disaster safety, oxygen safety, and patient safety. Students need to complete the 150-hours of training to be eligible to take state competency exam.
Classes meet from Monday through Friday, with theory days starting at 8:00 am to 4:30 pm, and clinical rotation starting at 6:00 am to 2:30 pm. The school allows a maximum of 15 students per class.
To enter the program, applicants must be at least 16 years old and possess a valid ID and social security number. They must also pass a fingerprinting and background screening, and submit proof of current CPR certification, negative TB test or negative x-ray test, and physical examination done within six months from the time of registration.
Program cost does not include textbook, gait belt, uniform, and stethoscope and blood pressure cuff.
Kash Career College
Kash Career College's CNA program covers the training required for California State Certification as a nursing assistant. Graduates obtain the skills and knowledge necessary to start a career as CNAs, including assisting members of the medical staff in looking after patients' hygiene, nutritional needs, and medicines, as well as monitoring each patient's solid and liquid intake.
The school has different class schedules: morning, afternoon, and evening class. Depending on which class time you choose, the course can be completed in as short as 19 days through the school's fast-track program, or as long as ten weeks. Classroom days for the morning program run from Monday through Friday for 25 days, with the theory portion starting at 8:00 AM to 12:00 pm, and clinical rotation beginning at 6:30 am to 3:00 pm.
Students can avail of the school's installment payment option for the tuition. They will be given free books, gait belts, and name badges.
Mary Seacole Nursing Care Training Academy
Mary Seacole offers an affordable CNA program that is designed to provide quality education for entry into the healthcare field. The curriculum covers the fundamentals of providing direct care to patients with emphasis on applying theoretical concepts, developing knowledge, attitude and communication skills for long-term care, and basic first aid and cardiopulmonary resuscitation. The program runs for 21 days and includes both classroom instruction and clinical rotation to prepare students for the state competency exam. Upon completion of the program, students can avail of the school's free testing review, and job search coaching.
The school offers flexible payment options and discounts for students who pay in full before class commencement. Tuition fee for the program is inclusive of textbooks, and other learning materials.
There are morning, evening and weekend classes to accommodate students. Evening classes meet from Monday through Friday starting at 4:00 to 8:00 PM and weekend classes run for a total of 20 days including four weekends of classroom instruction, and seven weekends of clinical practice.
Free Elk Grove CNA Classes
If Elk Grove CNA Classes cost too much for you, you ought to consider free Elk Grove CNA classes possibilities out there! Free Certified Nursing Assistant class training is usually provided by regional assisted living facilities or private hospitals.
Elk Grove CNA Classes online
Lots of people are seeking Elk Grove CNA Classes online. Even though it is easy to get portion of the training done online, you'd still should get hands on experience in order to qualify as CNA-nurse. Consequently after you've done your Elk Grove CNA classes online, you'll also need have at least 65 hrs of supervised on site training. Online educational training offers a great solution for people that don't have much time and would love to do part of their class work from home. There are several other pros for online training- saving time and money is just one of these.