CNA Classes in Des Moines, IA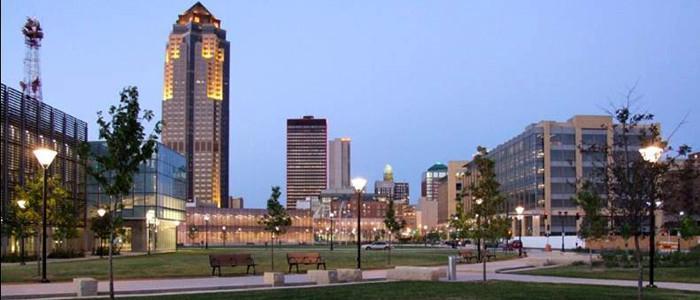 CNA studies can take a lot of time. In some cases even years. So it is best to know what awaits for you. Certified nursing assistant job is not going to be walk in the park. It is a difficult profession and certainly not for everybody.
Still, if you are committed to getting your CNA certification, you will be glad to know this career can be very fulfilling and enjoyable. Despite the long hours you will have lots of ways to help people and feel very useful in a professional medical environment.
Generally Des Moines CNA classes lasts around 160 hrs, of training . It doesn't incorporate the hours you will need to devote in hostipal wards for hands on professional medical training.
Des Moines CNA final test is a examination you have to take, after finishing the Licensed CNA training and coursework. This medical exam gives you the accreditation to begin being employed as a CNA.
Des Moines CNA Classes
Each state government has their own prerequisites for Certified Nursing Assistants, that is why the CNA professional coursework can vary significantly. Even though some most Professional CNA classes are only 1 semester long there are areas where the training may take up to twelve months. When you become accredited in one state, it doesn't mean you will be certified in another state. If you move jobs, you would often have to aquire additional professional medical training.
CNAs are vital members of any healthcare team because of their highly varied responsibilities. In some cases, they serve as the primary caregiver of residents in long-term care facilities as they spend the most time with them than any other member of the medical team.
The job outlook for CNAs across several states is robust. According to the U.S. Bureau of Labor Statistics, there is projected growth in the healthcare industry within the next ten years.
To obtain a CNA certification in Iowa, you must first attend a state-approved CNA training and complete at least 75 hours of classroom-based instruction and clinical practice. After which, you must pass the state's nurse aide competency exam to become a CNA in Iowa.
Des Moines Area Community College
The purpose of the Des Moines Area Community College is to help students obtain the relevant training needed to become CNAs and work in home health care agencies, nursing homes, and hospitals. The training consists of 45 hours of classroom and lab instruction and 30 hours of supervised clinical practice in a nursing home. Through the program, students will learn about the resident care and the primary duties of CNAs including providing prompt mealtime assistance, assisting residents in all elimination needs, performing perineal care, recording bowel habits and urine outputs, and collecting specimens as directed. After completing the 75-hour training, students are eligible to take the Advanced Nurse Aide course to gain additional experience in a clinical setting and explore job opportunities in EKG tech, Scope Tech, Emergency Tech, OB Tech, Surgery Tech. To enroll in the advanced program, students must present proof of completing a 75 hour basic CNA course that is approved by the state of Iowa.
Applicants must submit completed registration forms, and two TB skin tests, flu vaccination form, immunization form, and must pass a criminal background check.
You can check with  DMACC for instructions on availing their financial aid.
Free Des Moines CNA Classes
If Des Moines CNA Classes are too expensive for you, you ought to look into free Des Moines CNA classes alternatives around! Free Qualified CNA class training is usually offered by regional nursing facilities or clinics. You should be able to locate them, by looking at the web pages for such facilities (look for "careers" or "jobs") .
Des Moines CNA Classes online
So many people are hunting for Des Moines CNA Classes online. While it's easy to get portion of the professional medical training done online, you'll still should get hands on work experience to be able to qualify as CNA (Certified Nursing Assistant). For that reason when you have completed your Des Moines CNA classes online, you'd in addition need have around 70 hrs of monitored on-site training. There are numerous other benefits for online training- saving money is just one of these.