CNA Classes In Connecticut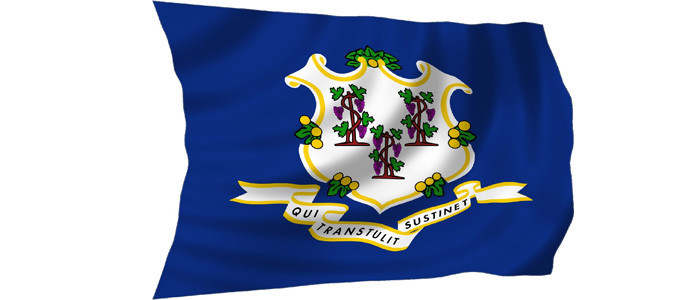 CNA's or Certified Nursing Assistants work together with other healthcare professionals such as physicians and registered nurses. Most of the time, they have a very flexible working hours and several options where they can work. CNA's are often employed in nursing homes, private clinics, hospitals, as well as long-term care facilities.
The state of Connecticut accounts for 2% of overall employment of CNAs in the US. The growing elderly population makes Certified Nursing Assistants (CNAs) a popular career choice, with strong chances of employment and a stable income in the rapidly growing health care industry.
Anyone who wishes to become a CNA in Connecticut, must complete a state-approved training program and pass the competency exams. Connecticut has about 155 approved CNA training programs that meet federal regulations and supervised by the Connecticut Department of Public Health. The state of Connecticut following federal laws stated under Omnibus Budget Reconciliation Act of 1987 (OBRA-87) runs Nurse Aide Training and Competency Evaluation Programs (NATCEP) and maintains Nurse Aide Registry.
CNA training courses are offered by many high schools, vocational and technical schools, community colleges, adult education program centers, nursing homes, hospitals and rehabilitation centers, as well as in one of the chapters of the American Red Cross CNA programs. Additional there are facilities that offer classes at night or online to accommodate those with busy lifestyles.
CNA Job Responsibilites
Some of the responsibilities and tasks of a CNA, is to provide support for doctors and nurses in a health care setting. May perform different CNA skills such as taking patients' vital signs, keeping health records noting changes in a patient's condition or behavior, answer questions from family, infection control, administering medication, explain prevention methods, and the proper operating and maintaining of medical equipment. Also, she/he is involved with the patient's daily needs depending on the directions of qualified professional, such as toileting, bathing and grooming, dressing, feeding, keeping rooms clean, preparing bedding, etc.
Requirements of CNA Training in Connecticut
Currently, in order to gain entry into any of the approved CNA programs in Connecticut, candidates must be at least 18 years of age; possess a high school diploma or GED certificate, be in good physical health, and have no criminal record. Also, they should be familiar with English language and mathematics, and have a TB test report of last 6 months and immunization's proof before admission to the program.
According to the Connecticut State Department of Health, each of the approved CNA programs must be comprised with a minimum of 100 hours of training, which covers classroom instruction and clinical practice in a nursing home or a clinical setting.
CNA Classes in Connecticut
However, before you become a Certified Nursing Assistant, you have to take and pass the training program approved by the state. You can find a list of state approved programs here. These programs will require 100 hours of classroom sessions and clinical experience and it will be conducted by a registered nurse who has two years of working experience in long term care facility. Currently, there are 155 available locations in Connecticut that provides CNA training programs within the state. Check it in their facility in order to obtain the necessary information regarding the training as well as the required fees involved. For instance, the American Red Cross usually offer 100 hours of training program; 76 hours of which are classroom sessions and the remaining 24 hours is clinical exposure.
Connecticut's CNA training programs combine pharmacology, psychology, anatomy, human body mechanics, basic nutrition, information regarding communication skills with patients, resident rights, safety measures, emergency procedures, and infection control. These programs also include on-site clinical training, which requires students practice under the direct supervision of a licensed medical professional in a field of their choice. During the program the students should learn about 25 nursing aid skills, 5 of which would be tested during the certification examination.
As prescribed by federal law, the typical Connecticut CNA program lasts approximately 6 to 12 weeks and fee which is to be submitted for admission varies with the type of program. However, you can pay less than $500, while some demand a fee more than $1000.
Before you can work in the field, it is a requirement for CNA's to complete 16 hours of sessions for disease prevention, emergency and safety procedures, resident independence, resident's rights, and interpersonal as well as communication skills. During the clinical placement, 25 skills will be taught on you and it is necessary that you can perform and pass at least 5 skills.
Connecticut CNA Certification
All potential CNAs must sit for a certification exam within 24 months of completing the training. In the state of Connecticut, the certification exam is administered by Prometric, and consists of two sections. A two-hour written test with 60 multiple-choice questions written in English and a clinical competency exam. Clinical exam involves practical demonstration of 5 competency skills chosen randomly from a set of 25 professional nursing skills under the supervision of trained nurses. The examinees are evaluated on the basis of both these tests.
If you do not take the exam 24 months after the training, the state of Connecticut will require you to undergo re-training. Examination will be given through Prometric and it will cost $108. Apart from applying online, you can also take practice exams on Prometric our website. This will give you good preparation before the certification examination.
The written test covers the topics of classroom instruction like medical terminologies, basic science, physiology and anatomy, human body mechanics, basic nutrition, basic patient care and safety, health and population education, personal hygiene, patients' rights, etc.
In practical test which mimics a clinical setting, the examinees perform clinical skills such as providing basic nursing care, clean environment, feeding and administering medication, bathing and grooming, bed making, obtaining vital signs, keeping health charts of the patients, develop the skills of interpersonal communication, etc.
If the examinee fails the tests after three tries will need to re-take the training program. The examination fee of written exam is $45 and of clinical test is $63. After successfully passing the certification exam, CNA can be entered into the Connecticut Nurse Aide Registry, it which keeps database of all certified nursing assistants practicing in the state. CNAs must renew their license every 2 years and the state requires at least 8 hours of paid work as a CNA during the same period, in order to remain active on the Nurse Aide Registry.
In case you successfully passed the exam, you will be considered certified. This means that your name will be placed on the Nurse Aide Registry of Connecticut and any concerns related to the profession should be addressed to them. Renewal of the license is done every two years and before you can do it, you have to complete the Connecticut Nurse Aide Employment Verification Form. The form will indicate that you have completed the requirements of the state and you have a working experience of 8 hours or more in the last two years. The form can be mailed or faxed directly to the registry address.
The good thing in taking CNA as a career is you can be employed right away. Several healthcare facilities are offering free training to people who cannot afford the program but they have to commit their selves to work in the facility who sponsored their expenses. Becoming a Certified Nursing Assistant is a great start for a career in the health care industry and it offers great benefits and compensation.
CNA Salary and Job Outlook in Connecticut
CNA Salary in Connecticut

The job outlook for CNAs in Connecticut is very promising as the state experiences an increase in elderly population which they need healthcare. Certified nursing assistants can work in healthcare and medical settings such as nursing homes, clinics, hospitals, private health care centers, public health care facilities, mental care facilities, elderly care centers, convalescent homes and long-term care facilities and can anticipate an annual salary around $31,890, but the salary ranges depending on experience, position, qualifications, place of employment and the type of employer.
Addionally, several healthcare institutions offer an attractive health benefits, dental packages, vacation and sick leaves for employees.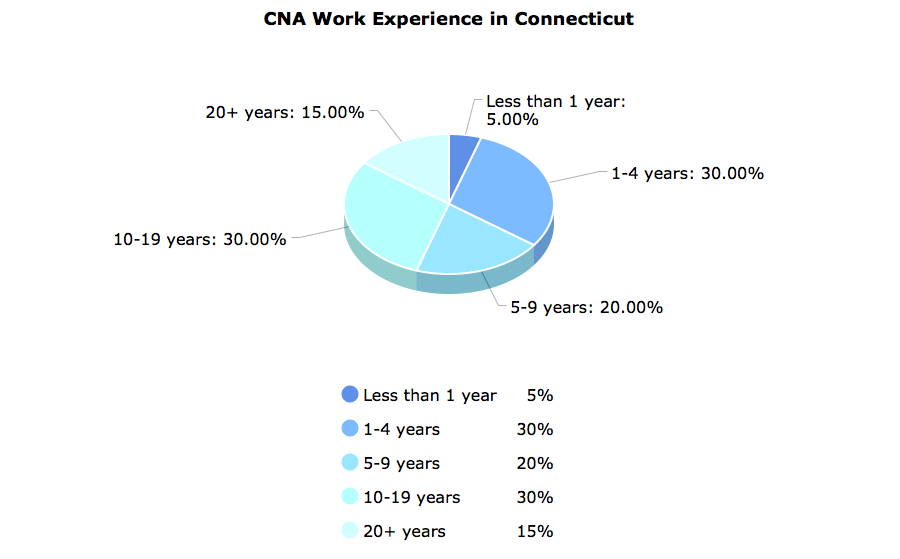 CNA Classes In Other States