Free LPN Training Programs in Oregon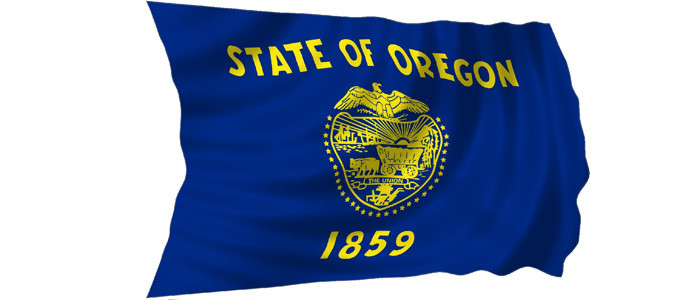 Being a healthcare professional offers vast opportunities. For instance, several facilities in Oregon are looking for Licensed Practical Nurses. Every now and then, they have a number of job vacancies for this healthcare professional and offer a good wage for them. This is also due to the fact that that there is a growing demand for healthcare services, particularly the elderly population. Individuals who are interested in the healthcare field can take an LPN program and be qualified to work. Actually, there are free LPN programs in Oregon offered by various organizations and government offices. These free LPN programs are made available to everyone because it addresses the issues on unemployment and ensures that healthcare facilities have the right staff to care for the people.
High school graduates, unemployed individuals and those who want to shift to another career can take the free LPN programs in Oregon. It has various requirements for applicants but it definitely provides great opportunities for those who qualify. Free LPN programs in Oregon may come from an academic scholarship or a sponsorship program where an employer shoulders all the expenses for the education. Whether it comes from a private or government organization, the free LPN program will cut the cost of the high rising tuition fees for LPN students, allowing them to graduate without paying a lot. Try these scholarship programs below or you can also seek from the schools in Oregon where free LPN programs are given. If you cannot make it in one scholarship program, you can also seek other options.
American Legion Auxiliary by the Department of Oregon
Individuals who are the children, widows or spouses of veterans from Oregon can apply for an American Legion Auxiliary scholarship. This program is given by the Department of Oregon to ensure that the veteran's immediate family will receive college education at a lesser expense. The scholarship covers $1500 of financial assistance per year and can be renewed in the succeeding years if the LPN program is more than a year. Individuals who are interested in applying should show a good moral character in order to be considered. They also have to show a financial need because the program is also for those individuals who cannot afford an LPN education. The American Legion Auxiliary by the Department of Oregon is one of the best ways to obtain a free LPN program but successful students should also maintain good grades all throughout the training.
Lawrence R. Foster Memorial – State Nursing Scholarships
Lawrence R. Foster Memorial is one of the state nursing scholarships that allows individuals to study Licensed Practical Nursing without spending too much. The scholarship is offered to nursing students who are currently enrolled in a state approved college or university. High school seniors are not considered for the program. Interested applicants have to make sure that they show a financial need. The award amount may vary each year as it depends on the number of students and the funds available. The Lawrence R. Foster Memorial scholarship program can be used in various schools in Oregon. Students who want to avail this program can inquire at the school's financial aid office.
Blue Mountain Community College – BMCC Talent Scholarship
Blue Mountain Community College is one of the providers of free LPN programs in Oregon. Individuals who want to work as a practical nurse can inquire at the school's financial aid office to know the type of scholarship appropriate for their qualifications. Students who have talents in music, academics and athletics can apply for BMCC Talent Scholarship in order to receive financial assistance for their LPN education. This type of scholarship is not everybody as applicants are screened according to their affiliations and talents. The good thing about BMCC Talent Scholarship is it can be used for more than a year of study. LPN students who want to pursue a nursing degree can utilize this in order to cut the cost of the program and graduate without the need for spending too much on a college education.
Central Oregon Community College
Central Oregon Community College is one of the leading providers of LPN program in the state of Oregon. The institution is known for its excellence in providing appropriate training to potential practical nurses and those who aspire to become registered nurses. The Central Oregon Community College will meet a wide range of objectives which allows the students to provide great nursing care. They have a combined theoretical instruction and hands-on clinical experience, which allows their students to be equipped and knowledgeable on various nursing fundamentals. Students who want to seek scholarship programs can apply at the school's financial aid office. They also have a Workforce Investment Act which allows the residents of the state to take an LPN degree without having to pay a lot on their education.
Mt. Hood Community College
If you are qualified for the Workforce Investment Act, studying an LPN program at Mt. Hood Community College is a good choice. The community college has a reputation in providing excellent education to aspiring practical nurses. They cater various scholarship programs as well as those who are under the WIA. Students who do not have a scholarship program can ask the financial aid office to know the available scholarships appropriate to their qualifications. Non-traditional students or those who already acquired a degree can apply for Workforce Investment Act. They simply have to make sure that they are a perfect fit for the qualifications. Financial need is necessary for the program, but most importantly, the desire to finish an LPN degree can provide a greater chance.
Lane Community College
Lane Community College offers a licensed practical nursing program that will take 12 to 18 months of classroom lectures, laboratory training and clinical exposure. Students will have a comprehensive study of the course in order to have a better understanding of the LPN profession and acquire the necessary skills for it. The LPN training program is offered all year round and students who are under a Workforce Investment Act will have the same training with those who are not scholars.