Free LPN Training Programs in Ohio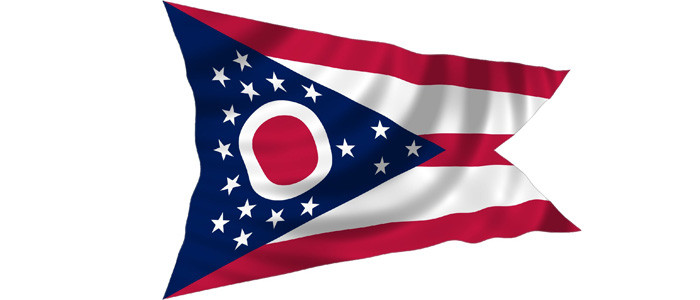 One of the struggles in becoming a healthcare professional is the cost of the training that needs to be paid within a certain period of time. Although having a career as a Licensed Practical Nurse is rewarding, the steps to take is often too difficult for individuals who do not have the funds to pay the tuition, books, uniforms, supplies and other related expenses. This is why, several free LPN programs in Ohio are now made available to ensure that potential students can pursue their career in the healthcare field without having to worry on how they are going to pay the tuition. The free LPN programs in Ohio are provided by various sources, either funded from the government or from private institutions and organizations. This is made possible to answer the issues on unemployment and understaffing among healthcare professionals.
Individuals who are interested in becoming a Licensed Practical Nurse should not let the cost of the program hinder their dreams. The free LPN programs in Ohio are offered to high school graduates, unemployed individuals and those who want a career in the healthcare field. The programs may have a limited number of beneficiaries but it does provide an opportunity for them to study for free and complete the program with a potential employment later on. For individuals who are not successful in finding free LPN programs in Ohio, do not give up. There are still a number of sources where these free programs can be obtained. Apply any of these scholarship opportunities and try to seek from any of these schools.
Brown Mackie College – President's Scholarships
Brown Mackie College has a scholarship program for individuals who are in their senior year in high school. This is called the President's Scholarships where high school graduating students who have good grades can apply and possibly obtain financial assistance. The President's Scholarship requires the applicants to have at least an average of 2.0. They also need an essay stating the student's desire to study an LPN program and his/her commitment for excellence. Successful applicants will receive an award of $1,000 which can be applied directly to the school's tuition. Brown Mackie College has great facilities and training ground for aspiring practical nurses. Individuals who are not accepted in the President's Scholarships can try other financial aid programs avail from the college.
Big 33 Scholarships – State Nursing Scholarships
Big 33 Scholarships or the State Nursing Scholarships are offered to deserving individuals of the state who want to finish a Licensed Practical Nursing degree. This kind of program is exclusively given to the residents of Ohio. The Big 33 Scholarships will provide a maximum financial assistance of $1,600 in one school year, which starts every February in an academic year. High school seniors and those who are currently enrolled in college can apply for this scholarship. They need to submit an application form along with a letter that states their desire to finish the LPN program if given the chance to become a scholar of the program. The Big 33 Scholarship is a great answer for a low cost LPN education in the state of Ohio.
National Black Nurses Association
The National Black Nurses Association is an association of healthcare nursing professionals where members can pursue a degree in practical nursing and registered nursing through their scholarship program. This association provides several benefits to their members, including a financial assistance of $2,000 for their health related training programs. However, the scholarship is limited to a number of beneficiary per year so interested individuals should apply beforehand in order to get a slot for the financial assistance. A member of the association who wants to obtain the financial assistance should submit a complete application form along with their transcript of records. Other requirements are posted at the association's website. The scholarship offered by the National Black Nurses Association can be used in several state approved LPN programs from the colleges and universities in Ohio.
Columbus State Community College
Columbus State Community College offers an excellent Licensed Practical Nursing program as well as RN and LPN to RN programs in the state of Ohio. Individuals who want to work in the healthcare field can take the program and undergo a comprehensive training that combines classroom instruction and hands-on clinical experiences. They will be handled by the school's well experienced and licensed healthcare professionals. Students who want to avail free LPN programs in Ohio can enrol at Columbus State Community College and take various scholarship programs including the Workforce Investment Act. The WIA is funded by the state to address the shortage of LPNs and other healthcare professionals. Interested students for this program should apply at the school's financial aid office.
Clark State Community College
The Licensed Practical Nursing program of Clark State Community College is a comprehensive training program that involves classroom lectures, laboratory skills training and hands-on clinical experiences. Individuals who want to have a stable and well compensating career in Ohio can take the LPN training program in Clark State Community College and become one of the most reliable healthcare providers of the state. This LPN training can be completed in a short span of time, which allows the graduates to work in any healthcare facility as soon as possible. Students who do not have enough budget for the LPN program can apply for scholarships and Workforce Investment Act. Being under a Workforce Investment Act is a great opportunity to receive financial assistance for the entire LPN training. However, it is important to meet the requirements of the program in order to be considered.
Fortis Institute
Fortis Institute has several campuses in the USA including Ohio. Individuals who want to pursue a career in practical nursing can enrol and be trained with the school's expert healthcare professionals and instructors. Scholarship programs and financial assistance are also available for those who cannot pay for the LPN training. In fact, the school is also a provider of Workforce Investment Act, which provides an opportunity for the residents to secure an education without having to pay much.