Free LPN Training Programs in Iowa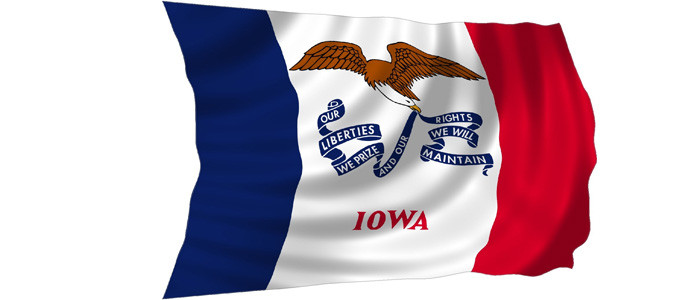 You can have a great career in the medical field in Iowa by becoming an LPN. A licensed practical nurse is a vital part of the healthcare team in many healthcare facilities. You can even find ways to become an LPN for free or at least at little or no cost out of your pocket. You should look for as many options as possible to help you achieve your gals of becoming an LPN.
Medical Associates LPN Tuition Reimbursement
The Medical Associates Clinic in Dubuqe, Iowa will reimburse individuals for tuition they paid for their LPN training. Individuals can receive as much as $7,000 per year of education back if they are hired by the clinic. If you are interested in this program, you must apply to be hired as an LP three months or more before you graduate from LPN school. Of course, you will need to go through an interview and be hired for employment.
There are likely to be other healthcare facilities that offer similar programs. You should start looking around for potential employment opportunities while you are still in school. Whenever you are called in for an interview, do not be afraid to ask if there are any tuition reimbursement opportunities.
Financial Aid For Iowa Based LPN Training
Almost everyone can qualify for a financial aid package if they are attending LPN school. The amount that you receive will depend on your financial situation. You should also talk to a financial aid counselor to help you apply for all programs for which you might qualify. You can receive grants which do not need to be paid back. Additionally, some students qualify for work study. This is a program where you can work on campus between your classes and earn some income that can be applied towards your tuition and other college expenses.
You should also apply for scholarships. Even if you end up winning several small scholarships, this is something that you can apply towards your tuition.
Scholarships for Free LPN Programs in Iowa
Iowa State Nursing Scholarships-America Legion Auxiliary
The scholarship is good for one year and helps nursing students who served their country in the armed forces. The veteran can receive an application from their local American Legion Auxiliary. This scholarship is only for Iowa residents and can only be used at nursing schools in the state. Students will need to show that they are an individual of great character with a love of the US. A person's monetary need is also taken into consideration.
This scholarship program goes a long way in helping military veterans who wish to become nurses.
Iowa Health Care Association Nursing Scholarship
Iowa Health Care Association nursing scholarship is for individuals who are already members of the association and employed in a capacity other than nursing. They can be in other healthcare fields at the current time. The goal is to help employees who wish to pursue a nursing degree.An individual must talk about their experience at the Iowa Health Care Association where they work. An individual will need to have recommendations from other staff members with whom they work. Applications can be accessed at http://www.iowahealthcare.org. Students will need to be going to become an LPN or RN or BSN if they are going to go ahead and apply.
Free LPN Programs in Iowa with WIA
Eastern Iowa Community College
The Practical Nursing Diploma program is available at each of the three campuses of Eastern Iowa Community College – Clinton, Muscatine and Scott Community Colleges. Students are required to complete 47 credit hours during the 11 months of the program. The program prepares students to take the NCLEX-PN – National Council Licensing Examination. In addition to classroom study, students work two clinical days each week. Clinical hours include providing direct patient care and learning how to perform basic lab tests. Individuals applying for admission to the nursing program must be a high school graduate or have completed a high school equivalency test. Applicants must also show proof that they have completed and passed a state approved Certified Nurse Aide program.
Iowa Central Community College
Students who are accepted into the Practical Nursing program at Iowa Central Community College are required to complete 360 clinical hours in a variety of health care settings. The Practical Nursing program offered at the Fort Dodge campus requires students to complete 35.5 total credit hours to earn the Practical Nursing Diploma. Although the program lasts for 36 weeks, students may take two years to finish by enrolling in the Arts and Sciences classes during the first year and taking the nursing courses, including the clinical portion of the program, during the second year. Prior to applying to the program, students must complete Human Anatomy and Physiology I with lab and a 75-hour Nurse Aide course.
Kirkwood Community College
The Practical Nursing Program at Kirkwood Community College in Cedar Rapids, Iowa gives students the opportunity to learn patient care skills in a supervised clinical setting. Nursing classes at Kirkwood focus on the areas of medical, surgical, obstetrics, pediatrics, geriatrics, home health nursing and mental health. The Practical Nursing Program at Kirkwood Community College is approved by the Iowa Board of Nursing. Students accepted into the Nursing program at Kirkwood have the option of enrolling in the Day Program or Evening and Weekend plan of study. A student must maintain a minimum grade of "B-" in all Nursing technical courses. The school awards a number of academic scholarships to Nursing students each year.