Free LPN Training Programs in Illinois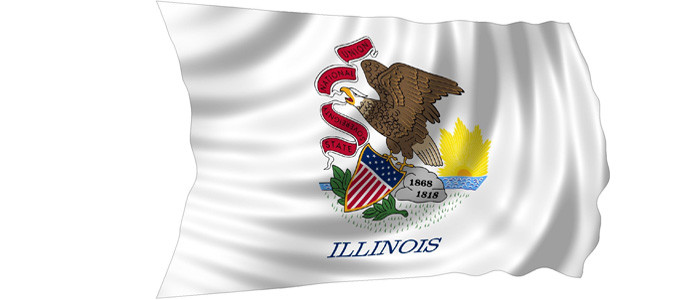 If you are interested in working in the healthcare field but do not want to spend too much time in school, you might consider a career as an LPN. Licensed practical nurses provide a variety of nursing services for patients. There are ways to help you pay for your education or even to receive free LPN education.
Office of Adult Education and Continuing Education
You should contact the office of adult education in your local area. They offer programs to help adults who need to continue their education in order to achieve a better life. In some cases they are able to help you obtain higher level training such as the training needed to become an LPN. You should contact the office to determine if they have any programs that could help you or for which you might qualify.
Your Employer
If you are currently working for a facility that hires LPNs, you should talk to your employer about your interest in a new career. Many companies offer tuition assistance to employees who will further their career and then work for the company. Even if they do not pay for all of your education, they can help you to cover a portion of your education. You have nothing to lose by finding out if your employer can be of assistance.
Your School
You should always talk to an adviser at your school to determine if there are any options available to help you cover the cost of your tuition. They should be able to help you determine if your LPN program is eligible for any type of grants or special programs. Your collage should also be able to help you locate any scholarships for which you might apply that are offered by your school or by organizations in your local area. They can provide you with a good resource when looking for ways to finance your education.
Free LPN Programs in Illionois with Scholarships
Center for Rural Health Nursing Education Scholarship
Center for Rural Health Nursing Education Scholarship program is meant to help meet nursing shortages in the state of Illinois. It is not uncommon for states to have one or more scholarship to help with this. The students who receive the award must be enrolled in an undergraduate or graduate nursing program. This does include diploma and certificate programs of nursing. It is possible for students to apply to renew this scholarship so they can help to cover tuition for not just one year. The number of scholarships and awards amounts can vary from one year to the next.
Northern Illinois University Nursing Scholarships
The Finney Nursing Student Scholarship program in Northern Illinois University is one of many available to nursing students at the Northern Illinois University. Students can be either undergraduate or graduate nursing students at the college to apply to be considered for this program. One of the primary purposes of this scholarship is to help nursing students with a financial need. Students will need to show that they have an excellent academic history and the ability to continue to receive excellent grades. Other scholarships are available at this University as well for those looking to become nurses.
Other nursing programs in the state offer scholarships as well. This helps to make sure that anyone who really wants to become a nurse actually has the opportunity to do so.
Free LPN Programs in Illinois with WIA
Americare Technical School
Students in the Practical Nursing program at Americare Technical School receive classroom instruction and hands-on clinical experience in the areas of obstetrics, pediatrics, gerontology and medical-surgical nursing. After completing the program, graduates are eligible to apply for licensure from the LPN State Board. Applicants are automatically accepted into the Practical Nursing program at Americare. Although there are general admission requirements, there is no waiting list like at some other schools. Financial aid assistance is available to those students who qualify. State government aid is available through the Illinois Worknet WIA grant. Contact an admissions representative at (847) 825-8773 if you have questions about how to apply.
Beck Area Career Center
The program at Beck Area Career Center in Red Bud, Illinois runs over a period of 45 weeks. Students receive 11 months of classroom instruction combined with applied clinical experience. The curriculum is divided into five 9-week sessions. Upon successful completion of the program, students receive a diploma. Entrance requirements include a high school diploma or GED, acceptable scores on pre-entrance exams, proof of current CPR certification and references. Applicants must also complete an entrance interview. Students seeking July admission must complete the entrance requirements by February 1. Those applying for January admission must do so by August 1. Call (618) 473-2222, ext. 122 for more information.
Elgin Community College
Elgin Community College offers a Vocational Specialist Certificate for Practical Nursing. Following successful completion of the program and passing the NCLEX-PN – National Council Licensing Examination, graduates qualify to work as licensed practical nurses. Along with the required practical nursing courses, students must take Socialization Into Nursing Program, General Microbiology, English Composition I, Intro to Psychology and Human Growth and Development. Students must pass each of these courses with a grade of "C" or better. English and psychology courses fulfill general education requirements. One year of high school chemistry or freshman level college chemistry is recommended as a prerequisite for Microbiology. All health professions programs at Elgin Community College require criminal backgrounds checks and drug testing prior to admission.