Free LPN Training Programs in Delaware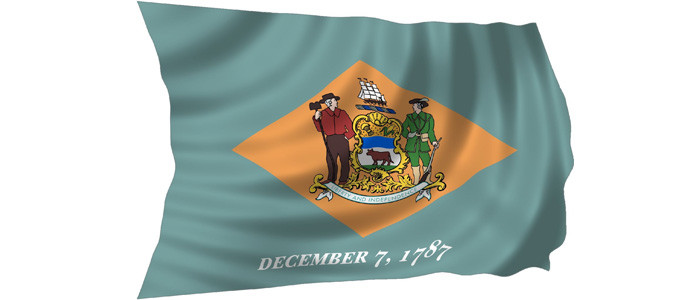 If you want to become an LPN in Delaware, you will need to attend an accredited LPN program and then pass the exclamation for licensing. You can have a productive career as a nurse with opportunity for advancement and to earn a good income. You should look for free LPN educational opportunities if you are worried about the cost of your tuition.
Military Benefits
If you are an active or retired military man or women, you should contact your benefits coordinator if you are interested in going to school to become an LPN. You should have tuition assistance available to you as part of your military benefits. You are often able to receive enough money to cover the cost of your tuition and any related expenses. This is something you should try first if you have access to military benefits.
Free LPN Program Scholarships in Delaware
Apply for any scholarships for which you might qualify through your community and any organizations in your area. You should also apply for scholarships that are offered by the school where you will receive your education. Some scholarships will be large and others will be small. Apply for as many scholarships as you can to increase the odds of finding one or more for which you are approved. Scholarships provide a good start to pay for your education.
Margaret A. Stafford State Nursing Scholarship
This scholarship provided by Delaware Community Foundation is a one time award that will be in the amount of $1,000 for the nursing students winning the contest. The scholarship is intended to help those who have a financial need to receive some additional funds to pay for their nursing training. Students who are attending state approved nursing programs can obtain an application from their college to apply. Students will need to be students who are residing in Delaware in addition to attending a college or having been accepted to attend a college in Delaware. Other state nursing scholarships can be found in Delaware as well.
Delaware Nursing Incentive Program
This program provides financial help to pay for tuition to become a nursing professional. The program is for students who are going full-time to become an RN or LPN. If a high school student is applying for this program, they must have a 2.5 or higher GPA. Current nursing students will also need to have a good academic history and GPA. Students can receive loans under this program. A year's worth of student loans for a nursing program can be forgiven for each 12 months, that a graduate works as a nurse within the state. This is to help the state address issues of not always having enough nurses. You can see several scholarship options in the state of Delaware here as well
Federal Grant Options for LPN Programs in Delaware
Complete a FASFA form to see if you qualify for any state and federal grants. You can complete the paperwork online and will receive notice of eligibility in a short amount of time. Grants do not need to every be paid back. If you receive enough grants to cover the cost of your training, you will become an LPN for free. Most colleges have forms you must also complete to ensure that any grants for which you qualify are applied to your tuition.
Take the time to look around for financing options so that you can start an exciting career as a licensed practical nurse.
Reviews of schools that might provide their own financial aid or through a government program such as Workforce Investment:
Camtech, Inc.
Camtech specializes in offering Nursing Assistant and Practical Nursing Training programs. There is a full time practical nursing program that lasts for about 12 months. Students, who can only attend classes on evenings and weekends, will need about 18 months to finish the program. Camtech students benefit from well qualified instructors and top-notch learning facilities. The school provides their clinical practicums at excellent quality healthcare facilities near the college. Various financial assistance programs are available to students. The college also has partnerships with the Department of Labor in Delaware as well as Pennsylvania and New Jersey to provide tuition assistance to qualified individuals who need to train for gainful employment and careers.
Delaware Skills Center
The Delaware Skills Center provides individuals with the training they need for valuable careers in their area. One such program is for individuals who are seeking a degree in nursing; specifically those who wish to meet the educational requirements to become eligible to apply for licensing as a practical nurse. Individuals who are interested in the Practical Nursing program will need to attend a recruitment session. Individuals can obtain a schedule of these sessions by calling 654-5392. Prospective students must also meet with an advisor to assist them in the process of applying to the nursing program and to ask any other questions related to nursing.
Polytech Adult Education
Polytech Adult Education offers a Practical Nurse certificate program that generally takes 3 semesters to complete. Therefore students will need to arrange their schedule for this program for about one year. The program covers about 1508 hours of study including lectures, lab work, and hands on training and clinical rotations. Tuition and fees for this program totals at least $9,300. Many opportunities exist for individuals to find help funding their education. For example, adult individuals with little employment or employment that is not gainful might qualify for the Governor's Education Grant. This program is provided through the Higher Education Office. All students can apply for traditional financial aid as well.