Free LPN Training Programs in Connecticut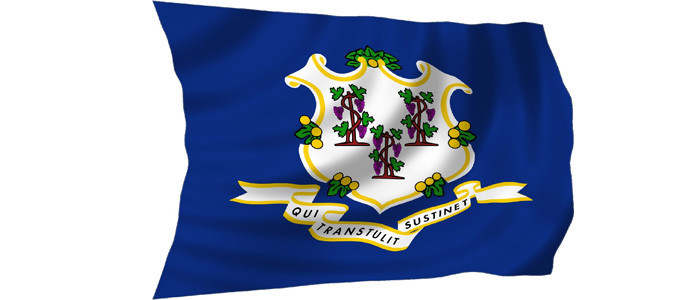 An LPN in Connecticut can make as much as $49,000 per year. There is always a need for highly trained and qualified Licensed Practical Nurses. If you want to enter into the healthcare industry, this is a career you might want to consider. There are even opportunities to receive your LPN training for free if you can find ways to cover the cost of your tuition at no cost to you.
Local Civic Groups and Community Service Groups
If you have recently suffered a tragedy in your life and feel that an opportunity for a new career could help you and your family overcome the hardships, consider contacting some of the groups in your area that like to reach out to help the community. Write a letter to these groups explaining your struggles and why you think it would better your family's position if you could train to become an LPN. Sometimes these groups will offer scholarships and grants to motivated individuals. Perhaps several different groups will be able to help you so that you can pay for your tuition to become an LPN.
Tuition Reimbursement
If you work for an employer that has a need for LPNs, you should contact your Human Resources Department to learn about any tuition reimbursement programs offered by your employer. It might be possible for you to receive help to pay for your training to become an LPN. Of course, you will then need to work for that employer as an LPN for an agreed upon amount of time. Sometimes an employer can only pay for a portion of your education. The assistance program could be enough to cover any remaining tuition that you have not found other ways to fund.
Free LPN Programs in Connecticut with Scholarships & Financial Aid
You should always apply for financial aid as well as scholarships when you are planning to attend an LPN program. If you do not have a high income or do not have many assets, it is quite possible that you could receive enough financial aid to cover all or most of the cost of your tuition. You must complete the forms as instructed by the financial aid office to determine how much help you might be able to receive. You should also apply for any scholarships that are available through your school. Some scholarships are based on need. Other scholarships are based on your grades, talents and other factors pertaining to you.
Dr. Joseph B. Cherry Memorial Nursing Scholarship
This particular scholarship is for individuals who are in a nursing program at Western Connecticut State University and who live in Greater Danbury. Those who apply will need to show that they are going to do their best to provide superb nursing care for patients. Student should also be those who are going to use a holistic manner of nursing care. It is also necessary for students to have no less than a 3.1 for their grade point average. This is certainly a competitive scholarship program and one for which a student should give their best shot when applying. This scholarship is available through Western Connecticut State University.
Connecticut League for Nursing Scholarship
This is a scholarship for which nursing students in programs that support the League of Nursing can apply. Students who are taking a diploma or associate degree track in nursing can apply after their first year of study is complete. Students who are enrolled in a four year program, cannot apply until after their third year. This is a one time scholarship and the awards one can win vary from one year to another. More information can be found when viewing: www.ctlrn.org.
If you get creative, you can become an LPN for free or at least without paying out of your own pocket.
Some community colleges and universities may offer tuition assistance either through their own financial aid programs or through the Workforce Advantage. Here are a few of them reviewed:
Lincoln Technical Institute
Lincoln Institute has locations in 17 different states totally about 45 campuses. They provide up to date and start-of-the-art training to ensure graduates are well prepared for the job market in their field. A practical nursing program is offered by Lincoln Technical Institute. Students will gain theoretical instruction in addition to their clinical rotations and hands on experience. This program will prepare students to sit for the exam that qualifies individuals to sit for the licensing exam. There are many programs to help individuals cover the cost of the Licensed Practical Nursing Program. Individuals can apply for federal and state based grants. There are also scholarship opportunities in addition to the option to apply for student loans.
Porter and Chester Institute
Porter and Chester Institute provide training options for individuals who are seeking a career as a practical nurse. This college offers interactive training facilities. Their facilities provide state of the art hands on training in addition to the classroom instruction. Of course, nursing students will also need to complete nursing clinicals as part of their LPN program. The Nursing Instructors will schedule the practical rounds for their students. Students will train for about 12 months before they are ready to sit for the licensing exam for practical nurses. Classes are typically held Monday through Thursday, though there are times when Friday classes are necessary.
Stone Academy
The practical nursing program provides students with instruction in patient care and patient care planning. Students will learn how to make nursing diagnoses. Students will know what steps they can take to provide nursing intervention when caring for patients. Students will complete clinical rounds as part of their educational experience to become a nurse. There are many financial aid and financial assistance opportunities available to those who need help to pay for their nursing program. There are funding programs to help Stone Academy students with disabilities to obtain their degree. Some students with extreme need can be considered for funds through the Neighborhood Assistance Act Dislocated workers in the state can contact their local employment age to determine if they might be willing to receiving financial assistance for college through the Workforce Investment Act. For more information about the nursing program or the college can contact 800-870-6789.