Free LPN Training Programs in California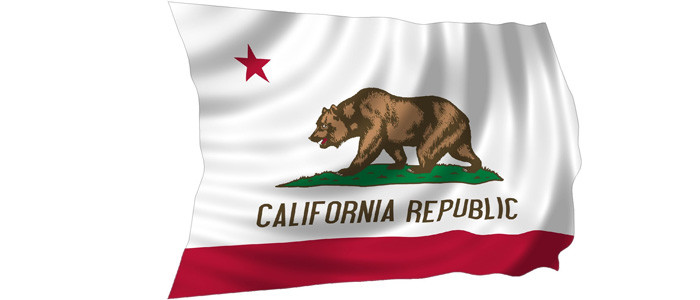 An LPN can earn $45,000 or more per year in California. LPNs work in a variety of healthcare settings to provide nursing services for patients. You do have the opportunity to specialize if you are an LPN. There is always room for advancement in your career. When you are considering going to school to become an LPN, you should know that there are free LPN opportunities.
Adult and Continuing Education Program
Contact the local division of the Adult and Continuing Education Program. This program is designed to provide educational opportunities for individuals who need to attend college or training in order to find a better career with more earning opportunities. In some cases, you can receive help to attend an LPN program. You will need to contact the program in your area to determine if there are any local opportunities to receive your LPN education at no cost to you.
Contact the Local Welfare and Unemployment Offices
If you are currently receiving welfare benefits or are currently unemployed, you should contact these offices to determine if there are any programs that could help you pay your tuition to become an LPN. There are sometimes opportunities for unemployed or displaced workers to receive their education so that they can begin working again and earning a good income. It certainly does not hurt you to talk to officials from both offices to find out if there is any way that they can find programs to help you achieve your goals.
Apply for a Financial Aid Package
You should apply for financial aid at the nursing school or at the college where you will be taking your courses. Complete a FASFA as well so that you can determine if you qualify for any state or federal grants to help you pay for your tuition. Some colleges offer their own special grants and financial aid opportunities as well to individuals who qualify. You might also qualify for work study which could help you pay your tuition. Work study is when you are allowed to work on campus for pay in order to provide you with money to help pay your tuition and added expenses. Hopefully you will receive enough financial aid to pay for your training.
Apply for Scholarships
Apply for scholarships through the colleges you are attending. You can also visit scholarship websites to help you search for opportunities for which you might apply. There are some companies that offer scholarship applications for individuals. You might be able to find options through your employer or even the employer of one of your parent. Contact local community service groups to determine if any offer scholarship opportunities.
The California Endowment/AACN Nurse Facility Scholarship
This scholarship is for graduate nursing students who live and are going to school in California. The program is for students that are part of an underrepresented minority in California. Anyone who wishes to receive this scholarship will need to find a participating school as the school will need to math one quarter or more of the tuition expenses for the student. A student will need to work as a teacher at a nursing school for an entire year after graduating for one year of assistance Another year is required for each year of studies for which the student receives tuition help. This is to help the state to gain more well qualified nursing instructors. The student benefits by receiving a good chunk of money to help pay their tuition.
Past Presidents' Parley Nursing Scholarship
This scholarship works to provide assistance for students who had parents who are wartime veterans. The student who applies will need to be sponsored by a local division of the American Legion. Each year applications are accepted until April. This scholarship is one in which a student's merit in addition to their financial need are considered. Those who win an award can receive up to $2000 to help pay for an aspect of their nursing degree tuition.
There are more ways than you might think to help you pay the cost of your LPN education.
Free LPN Programs in California with WIA
You might even be eligible for subsidized training as part of the Workforce Investment Act in California. Check with the following WIA offices for more information:
California Workforce Investment Board
777 12th Street
Suite 200
Sacramento, CA 95814
City Of Anaheim Workforce Development Division
290 South Anaheim Boulevard
Suite 101
Anaheim, CA 92805
Contra Costa County Workforce Development Board
300 Ellinwood Way
3rd Floor
Pleasant Hill, CA 94523
Imperial County Workforce Development Office
2695 South Fourth Street
El Centro, CA 92243
Kern/Inyo/Mono Consortium
1600 East Belle Terrace
Bakersfield, CA 93307
Kings County Job Training Office
124 North Irwin Street
Hanford, CA 93230
Oakland Workforce Investment Board
1 Frank H. Ogawa Plaza, 3rd Floor
Oakland, CA 94612
Here are a few Training Centers that might be able to offer subsidized or free LPN Training in California as per eligibility from the WIA
Maxine Waters Employment Prep
Practical Nurse/ Vocational Nursing
10925 S. Central Ave.
Los Angeles Ca 90059
Mid-Wilshire Campus (Latc)
Practical Nurse/ Vocational Nursing
3721 W. Washington Blvd.
Los Angeles Ca 90018
North Valley Occupational Cent
Practical Nurse/ Vocational Nursing
11450 Sharp Avenue
Mission Hills Ca 91345
West Valley Occupational Center
Practical Nurse/ Vocational Nursing
6200 Winnetka Avenue
Woodland Hills Ca 91367
Western Nevada Community Coll
Optional Practical Nursing Prep
2201 West College Pkwy
Carson City Nv 89703
All American Career Col. Inc.
Licensed Vocational Nurse
1530 E. First St. Ste 114
Santa Ana Ca 92701
All American Career Coll. Inc.
320 N. E St., Ste 513
San Bernardino Ca 92401
Anderson Medical Career College
10752 Burbank Boulevard
North Hollywood Ca 91601
Anderson Medical Career College
6400 E. Washington Blvd.
Los Angeles Ca 90040
Boston Reed College
129 Elm Street
Vacaville Ca 95688
Free LPN Programs in California with Financial Aid:
Advanced Pro Nursing Institute
Advanced Pro Nursing Institute provides extensive training for individuals planning to seek a career as a Licensed Vocational Nurses. LVNs are an important part of any healthcare team. They can make a big difference in the care of a patient as they provide their nursing services. The Advanced Pro Nursing Institute provides students with a cutting edge skills lap, highly experienced instructors and industry leading theoretical and clinical training. This program lasts for 15 months. They offer a special loan option or a monthly payment plan. The school is working to become certified to participate in other financial aid programs.
Allan Hancock College
Allan Hancock College has a long history of providing post-secondary education opportunities. In fact, they first opened their doors back in 1920. This college serves a large number of students. In fact, they have at least 11,500 students studying at their Santa Maria Campus on any given semester. This is a community college serving as a great starting point for those who are hoping to transfer to a four year college. Students can also gain the training they need to find employment after graduating from Allan Hancock College. For example, individuals who successfully complete the LPN program can sit for the NCLEX-PN licensing exam (to become an LPN upon passing the test). Their LPN program is offered from January to December each year.
American Career College
One of the leading healthcare training schools in California is the American Career College. This college offers many different career training programs in the healthcare industry including licensed vocational nursing, medical assisting and surgical technology just to name a few. The school offers a full-time financial aid staff to help all students find the grant, scholarship and loan programs needed to realize their dream of achieving a healthcare degree. The Licensed Vocational Nursing Program offers a 13 month day program in addition to a 20 months evening program. Students will receive the theory instruction, lab skills and clinical rotations needed to successfully pass the licensing exam and to work a career as an LPN.