Free LPN Training Programs in Arizona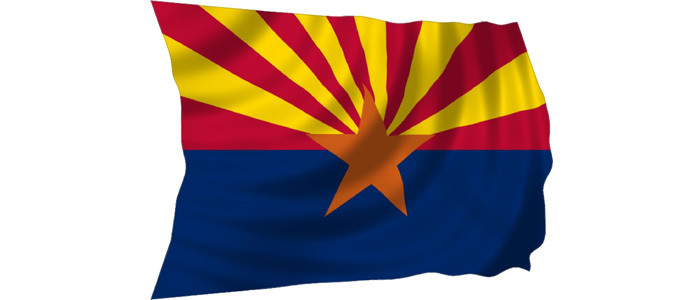 You can become a Licensed Practical Nurse in Arizona by completing a fully accredited LPN school or training program and then passing the exam for licensing. As an LPN, you will be able to work in a variety of healthcare settings. You can earn a good income and will have room for advancement if you start in a career as an LPN. The cost of your education should not stop you from becoming an LPN. In fact, there are ways to pay for your tuition.
If you want to become an LPN, you can work towards your goals while you are still in high school. If you are an excellent athlete, have exceptional grades or are talented in music or some other area, you can apply for scholarships. Select a college that offers LPN programs. If you are a very talented individual, there is the possibility that you will receive a full scholarship in which the entire amount of your tuition will be covered.
Financial Aid for LPN Programs in Arizona
Apply for a financial aid package to help you cover the cost of your training. You can receive scholarships, work study and other programs to help you to pay for college. In some cases, you will be able to receive a package that is large enough to cover all of your tuition. If you still do not have enough money, you can apply for low-interest loans that are backed by the government. You will not need to pay on these loans until after you graduate from college.
It is not all that challenging to find scholarships options for nursing students in Arizona. You should be able to find some for which you meet the requirements to apply.
Arizona Western College
The Arizona Western College provides a top quality education for students in Arizona and beyond. The school provides a range of educational opportunities for individuals looking to reach their career goals or those looking for self-improvement. Health careers are among the training options including educational opportunities for nurses. Individuals can seek an AAS Degree in Nursing or they can seek the education to become an LPN by finishing the first two semesters of the Associate Degree and a summer session. The nursing program will allow students to benefit from a ration of no more than 10 students per 1 faculty member. Contact the school at PO Box 929, Yuma, AZ 85364 or by calling 928-317-6049.
Northland Pioneer College
Northland Pioneer College has been serving students with a quality education since 1974. The college has grown to offer more than 100 degree and training programs. Northland Pioneer College provides an education for about 13,000 students each year. The nursing programs are among the most established at the college. The LPN program is 51 credits and will last for one year. Students can sit for the NCLEX-LN exam at that time. Some individuals opt to continue their education for another year in order to sit for the licensing exam to become a registered nurse.
Scholarship Options for LPN Programs in Arizona
If you are a non-traditional student (of an age older than typical college age), you can often quality for special scholarships offered by your college and other organizations. These scholarships are intended to help older individuals to receive a degree. You might also qualify for scholarships if you are a single mother (or even a single father). Scholarships can be available to you if you are afflicted with a particular disability or some other challenging experience in life. Apply for any scholarships for which you think you might qualify.
Arizona Nurses Foundation Academic State Nursing Scholarship
Students who apply for this scholarship can receive from $500-$1000 in scholarship reward money. These are renewable scholarships which makes it possible for students to apply for assistance for up to 4 years if they are pursuing a nursing degree. This scholarship can provide financial help for not only undergraduate but also graduate students. The foundation can be located at the website found here; http://www.aznurse.org/ The foundation helped and will continue to help many people reach their goal of obtaining a nursing degree.
William Rundle Scholarship
William Rundle scholarship program is for Bachelor Degree nurses who are continuing their career in an accredited nursing anesthesia program. An individual must already have an active RN license before they can apply. Students must be living in either Arizona or Michigan and attending a college in one of those two states. This scholarship is for as much as $1000 and is sponsored by the American Association of Nurse Anesthetists. This is again a great option for students who need a little more money to cover some of their remaining tuition. This scholarship can be applied for directly through American Association of Nurse Anesthetists (AANA).
WIA Approved Free LPN Programs in Arizona
You might even qualify to receive free training as part of the workforce investment act. Here are a few schools that are eligible to provide training as part of the WIA.
Eastern Arizona College
615 N. Stadium
Thatcher, AZ 85552
Graham County
Cochise College
901 N. Colombo
Sierra Vista, AZ 85635
(520) 515-0500
Cochise County
Fortis College
555N. 18th Street Suite 110
Phoenix, AZ 85006
(602) 254-3099
Maricopa County
Maricopa Skill Center
1245 E. Buckeye
Phoenix, AZ 85034
(602) 238-4300
Maricopa County
Mohave Community College
3400 Highway 95
Bullhead City, AZ 86442
(928) 758-3926
Mohave County
Gateway Community College
108 N 40th St
Phoenix, AZ 85034
(602) 392-5000
Maricopa County
Workforce Investment Boards for Arizona
City Of Phoenix, Phoenix Workforce Connection
200 West Washington Street
19th Floor
Phoenix, AZ 85003-1611
Cities: Phoenix
Coconino County Career Center
110 East Cherry Avenue
Flagstaff, AZ 86001
Service Area: Coconino
Gila-Pinal Local Workforce Investment Board
5515 South Apache Avenue
Suite 200
Globe, AZ 85501
Service Area: Gila, Pinal
Graham County
826 West Main Street
Safford, AZ 85546
Service Area: Graham
Greenlee Career Center
Highway 191 & Ward Canyon Road
Clifton, AZ 85533