Free CNA Classes in Tampa FL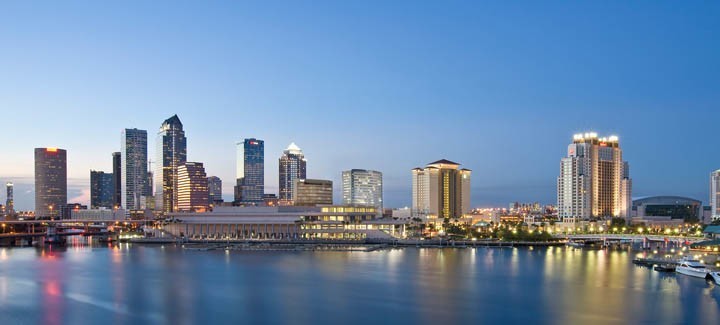 If you want a recession proof career, better take any of the free CNA classes in Tampa, Florida and become a Certified Nursing Assistant in a few weeks. This program is intended for individuals who want a stable career in the healthcare field without the worries of becoming unemployed sooner or later. The free CNA classes in Tampa, Florida are provided in different schemes which students can choose of. Some of it provides a direct employment from a healthcare facility, allowing the graduates to land a job after successfully passing the licensing exam, while others are simply offered through scholarships and financial grants. Nevertheless, becoming a Certified Nursing Assistant is a great stepping stone towards a career in the healthcare field. Try to ask some of these schools on how to get that free CNA classes you wished to have.
Tampa Bay CNA
Tampa Bay CNA offers a 4-day nurse aide training program that emphasizes on hands-on clinical skills for students to pass the certification exam. Instructors use a hands-on approach on classroom lectures, demonstrations and clinical training which gives the students an opportunity to practice the skills that they have learned. Tampa Bay CNA has 12 years of proven track record in providing the best CNA training in Florida. Training costs is $199 which includes the hospital bedside training, classroom training supplies, CNA manual, instructor evaluation, exam success secrets and access to clinical skills review online library. There is no lengthy enrollment but students need to attend the classes in four consecutive days. Free CNA classes can be availed for those who qualify on scholarships and financial grants but this offer is quite limited.
Institute for Corporate and Continuing Education
The Institute for Corporate and Continuing Education offers an approved nursing assistant training program which can be completed in six weeks. Individuals who want to jumpstart their career in the healthcare field can take this course and go through a training that includes classroom and clinical components. Students in the training will also undergo an online learning to review the course content. Apart from that, they will attend the classes on their first four weeks and clinical rotations on the last two weeks. The CNA course at the Institute for Corporate and Continuing Education costs around $795 that includes the CPR certification, textbooks, activity fee, registration, background screening, scrubs and liability insurance. Scholarships and financial grants can also be availed but all students are responsible for paying their medical exams and state exams. Nevertheless, all students have to complete 40 clinical hours of training in a healthcare facility before they can be eligible to graduate and take the certification exam.
Ultimate Medical Academy
The Ultimate Medical Academy provides clinical skills and academic credentials for aspiring individuals who wanted to become a Certified Nursing Assistant. The formal training runs for eight weeks and this includes preparing them for the certification exam and the demands of the profession. Students in the program will learn various skills and nursing concepts that they need. They will have the opportunity to take advantage on the school's advanced laboratory and healthcare facilities. The course topics will include medical terminology, communication, charting, nutrition, restorative therapy, legal and ethical issues, family issues, gerontology, anatomy and physiology. Once the program is completed, students can graduate and take the state certification exam. They will also get the chance to explore the different career opportunities of nursing assistants. Scholarships and financial grants can be availed for interested individuals who cannot afford the training program. This is quite limited but is definitely worthwhile for those who qualify.
Aguilas International Technical Institute
Aguilas International Technical Institute is providing a 165-hour nurse aide training program which seeks to offer students the practical skills that are necessary for them to succeed as an entry level nursing assistant. The formal curriculum has 20 components which are outlined by the Board of Nursing curriculum, and the topics of the program often includes an overview of the healthcare system, vital signs monitoring, personal care, emergency care, laws and ethics, patient care unit, infection control, anatomy and physiology, toileting, therapeutic communication and many others. Students have to complete 40 hours of supervised clinical practiced in a local healthcare facility. Once they completed the theoretical teaching and hands-on clinical training, students will receive a certificate of completion and be able to take the certification exam.
Other Schools offering Free CNA Classes in Tampa, Florida:
South Florida Community College
Learey Technical Center
Southwestern Vocational Training
Beacon Career Institute