Free CNA Classes in St. Paul MN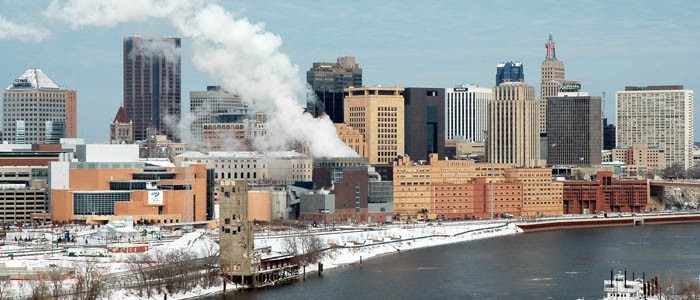 Free CNA classes in St. Paul, Minnesota can be availed by residents of the state who wish to become a healthcare professional. Certified Nursing Assistants have a challenging yet fulfilling job; they are well compensated and enjoy great benefits. So if you are considering a healthcare career, you will not have to worry about finding a stable job. A lot of medical facilities are in need of Certified Nursing Assistants, and you can always grow as a healthcare professional. See the schools below to complete a free CNA classes in St. Paul, Minnesota to be eligible for the certification exam provided by the state.
Health Service Consultants Training Center
The Health Service Consultants Training Center is offering an all-inclusive CNA training program in a short period of time. This kind of program provides an opportunity for residents of St. Paul, Minnesota to work in the healthcare field as a nursing assistant. The good thing about Health Service Consultants Training Center is that they have two campuses for the CNA training program. Interested applicants can choose the right place and complete the program to sit for the state certification exam. To enroll,. they will need to provide a high school diploma or GED equivalent, a complete immunization record, criminal background check, drug screening test, TB and chest X-ray results. Students will go through a combined format of classroom lectures, laboratory training and clinical practice. They will be supervised by the school's qualified instructors who are Certified Nursing Assistants. Once they complete the program, they can take the state competency exam and apply as a CNA in various medical settings.
American Red Cross
The American Red Cross is one of the most common institutions that offers a CNA training program year round. Individual interested in the course will enjoy a quality training program that lasts for 99 hours. The program is a combination of classroom lecture, skills training and clinical practice that together prepare students for the certification exam and their future profession. Instructors teach the concepts and skills rquired for nursing assistants. students will master topics like anatomy, physiology, CPR, infection control and safety, the activities of daily living, restorative and rehabilitative care and many others. The CNA training program costs $1,250 including liability insurance and textbooks. However, applicants will cover a TB screening test, uniforms and medical equipments like BP apparatus, stethoscope and gait belt. Scholarship programs and financial aid grants are available for those who qualify. Anyone can enroll in the program as long as they are 17 years old or above with a high school diploma or GED equivalent. Applicants also have to show satisfactory basic skills in math and English.
Anoka Technical College
Anoka Technical College is offering a nurse's assistant training program to prepares students for the profession and certification exam. The program combines didactic lectures, laboratory training and clinical practice, all important to equip students with the knowledge and skills of nursing assistants. Course topics include basic anatomy and physiology, nutrition, patient safety, infection control, rehabilitative and restorative care, care for the elderly and many others. The classes cost $820 inclusive of liability insurance and a criminal background check. Uniforms, student ID and medical equipments are shouldered by the students including the certification exam fee of $160. Nonetheless, individuals with a low income can apply for a scholarship or financial aid grant offered by the institution. They may not be available year round but qualified students will have the chance to undergo the program without cost. Graduates will receive a certificate and be qualified for the state certification exam for nursing assistants.
Other Institutions offering Free CNA classes in St. Paul, Minnesota:
Anderson's Nursing Assistant Training
Benedictine Living Community
Bigfork Valley Nurse Aide Program
Staples-Motley School District Nurse Aide Training
Glenwood Village Care Center