Free CNA Classes in New York City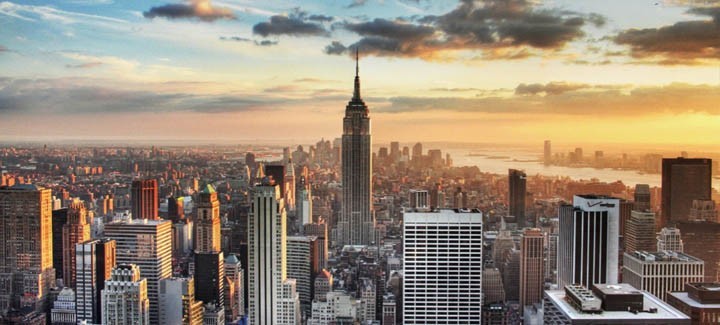 There are numerous opportunities for people who would like to obtain free classes to learn the skills of a certified nursing assistant. Some courses are provided via unemployment and public assistance groups to help benefit those who reside in New York. They help train individuals looking to advance in their careers in the future. Some locations where you can receive free CNA classes are:
Free CNA Classes in NYC from Healthcare Centers:
Wesley Health Care Center
In Saratoga Springs, New York, Wesley Health Care Center is searching for devoted people willing to join the CNA staff. The center owners will pay the CNA course tuition fee, and after training, you must devote one year of service by working at Wesley Health Care Center. The free CNA classes in this facility are offered whenever there is a need for nursing assistants. Interested applicants can submit an application at the human resources department together with the minimum requirements: a high school diploma, physical exam, immunization record, and criminal background check. Applicants are often screened based on their credentials and commitment to work in the healthcare field.
Archcare Nursing Home at Ferncliff
This nursing home in Rhinebeck, New York has jobs reserved for post trainees who have not yet passed the CNA exam but are willing to work as a nurse's assistant. They offer a 125-hour training course, and the candidate must pass the exam with a 75% mark. You will need a medical checkup and provide a high school diploma or GED to qualify for the course. Admission to the Archcare Nursing Home's CNA classes is competitive because of the number of applicants willing to be trained in this facility. Thus, interested applicants are encouraged to demonstrate a willingness to work and a commitment to the course, particularly in the academic and clinical aspects. Candidates should impress the admission officer with their credentials to have higher chance of acceptance.
The Maplewood
This healthcare center in Rochester, NY is offering free CNA classes for people who reside near or in Rochester. The course extends for 5-6 weeks, and once you pass the test, you will receive employment opportunities at Maplewood with a part-time job. Those interested can send in their resumes, and the Human Resources team will get in touch with qualified candidates before the classes commence. Maplewood is an excellent working environment for individuals who are just starting a career in the field of nursing. Working as a nursing assistant in this facility provides many opportunities, especially regarding professional growth and promotion. The admission process for the free CNA training is competitive, but qualified candidates receive outstanding training from licensed instructors who work in the facility.
Loretto Health & Rehabilitation Center
This health center in Syracuse, NY is offering free CNA classes in New York for those interested in training as a nurse's assistant free of cost. After successfully completing the exam, you will be given the choice of working part-time at the center. Candidates keen on taking the course should provide a medical history and background check and must must be 17 years of age with a high school diploma or GED. The candidate must speak English and be willing to carry the weight of an average patient to be able to transfer the client from one room to another. Nursing assistants play a vital role at Loretto Health & Rehabilitation Center. Individuals who complete the CNA training within the facility receive substantial knowledge and experience to work with patients having diverse healthcare needs. They will be supervised by the best clinical preceptors with years of expertise in the field of nursing.
Unity Health System
Unity Health System is situated in Rochester, NY and is offering Home Health Aide Training for people searching for a free education. Home Health Aide Training requires the same skills as any CNA. If you are looking for job opportunities and free training, then Unity Health System has the best HHA training program. You must have a high school diploma, provide proof of identification, and pass the exam with a score of 80%. Also, you should not have any legal violations in the past five years to be accepted into the program. Due to the increasing number of applicants for the free CNA classes, the facility screens prospective CNAs based on his or her credentials and ability to thrive in a demanding healthcare job. Only a few qualified candidates are selected every year. Thus, interested applicants have to show the best of their abilities to be considered for the program and have a high chance of getting employment.
Finger Lakes Health
The program offered by this healthcare center is rewarding as you will get paid for your training and CNA services. The program consists of 137 hours of class time, and the students must pass the CNA exam. Weekly tests will be given to assess the competency of candidates. After the course has been completed, students will be given training on the job. Take note that Finger Lakes Health has certain requirements for their free CNA classes. Interested applicants must be at least a high school graduate, with no criminal offense and provide proof of physical and mental fitness. The facility often accepts candidates who can meet the criteria of the program who are capable of providing quality nursing care to patients with different healthcare needs.
Elderwood Health Care
You must submit an application to Elderwood Health Care in Liverpool, NY to apply for their free CNA classes and avail yourself of the job opportunities at this health care center. Screening and a criminal background test will be taken place before you are accepted into the program. The training is rewarding and you will be paid for the time you devote to learning. The course lasts for five to seven weeks, and the faculty is looking for a hardworking group to enter the course. Applicants have to show interest in the CNA program. The facility offers free training to prospective nursing assistants since they need more CNAs. If you are interested, you must show your desire and commitment to be a part of the healthcare team. Elderwood Health Care has an excellent compensation package and employment benefits for their CNAs. Thus, being accepted to the free CNA training program is a great privilege and a good way to secure a permanent job.
Free CNA Classes in NYC from Nursing Homes:
Some nursing facilities in New York, such as First Care of New York and Rochester Adult Education Center, train people for free to work as CNAs in their institution. Both these facilities have different criteria for interested applicants, but they provide free CNA training, uniforms, books, and financial assistance for the certification exam. Although they need a lot of nursing assistants, candidates are screened thoroughly to make sure they meet the demands of the profession and can provide the best nursing services to clients.
First Care of New York
First Care of New York is a thriving home health agency offering various healthcare services for customers. Free CNA classes, PCA, and HHA training are available to those accepted into the program. You must submit your ID, social security card, and a reference letter to get approved to obtain classes for free. The good thing about this facility is that they offer excellent training for prospective CNAs, regardless of  background, race, and work experience. The minimum requirements of the program include a high school diploma, physical exam, complete immunization record, and criminal background check. Applicants are screened thoroughly, and acceptance to the program depends on credentials and attitude. Interviews and exams are also conducted during the admission process. Thus, interested applicants have to showcase the best version of themselves to have a higher chance of taking the free CNA training program.
Rochester Adult Education Center
The Rochester Adult Education Center offers CNA training classes that are state approve for those qualified to practice with professional nurses. The program provides opportunities for people who hope to make a change in their lives. Before you are accepted for the free CNA classes, you will have to take an exam and pass a physical test before you are allowed to perform the tasks of a nurse's aide.
RAEC offers CNA students free classes with the required lectures, clinical, and lab setting to pass the competency examination to be recognized as a certified CNA. The facility also has an environment conducive to learning in which students receive individualized education and assistance with laboratory training as well hands-on clinical practice. Rochester Adult Education Center aims to produce more Certified Nursing Assistants in the state who can provide quality nursing services to patients. Thus, they make it a point to provide quality training to transform willing students into qualified healthcare providers.
Free CNA Classes in NYC from Community Colleges:
Hudson Valley Community College
WIA approved institutes such as Hudson Valley Community College offer free CNA classes. They provide 90 hours of classroom time with training and demonstrations along with 30 hours given  ctolinical instruction. Through the WIA, you will be able to complete your training and receive benefits such as employment opportunities or chances for further education. Residents of New York City are welcome to apply for a Workforce Investment Act program. As long as they are high school graduates with no criminal offense or communicable disease, they are qualified to apply for this opportunity. Hudson Valley Community College provides the best learning experience to prospective nursing assistants. Aside from meeting the student's educational and professional needs, they also make sure these individuals graduate with pride and excellence and pass the certification exam. They even assist their graduates with the certification exam and potential employment at healthcare facilities in the area.
York College
York College is offering 130 hours of free CNA classes in New York via the Continuing Education Department of the Institute. Extensive nurse's aide training is available to students. There will be classroom time and clinical sessions with hands-on experience. Those interested should get in touch with the One Stop Career Center or Career Force to avail the benefits by WIA. York College is an excellent facility to obtain a free CNA class. Apart from the Workforce Investment Act, they also have various scholarship programs and financial aid grants to students wanting to avail a free CNA class. Due to the limited number of students accepted per program, interested applicants should submit their application before it starts. The College requires all candidates to provide a high school diploma or GED equivalent, a criminal background check, immunization record and physical examination. Other requirements are posted at the admission's office. Candidates are selected based on their credentials and qualifications to undergo the short healthcare course.
Broome Community College
Interested candidates for free CNA classes in New York should contact Broome Community College because they are providing an excellent nurse's aide course with the assistance of the Workforce Board. It is important to understand that there is a high demand for CNAs in New York, so it would be wise to obtain free CNA classes to enhance one's opportunities for employment. Broome Community College provides an environment conducive to learning. Students in the program receive excellent training and an education that will equip them for the CNA profession and certification exam. Free CNA classes can be obtained through a Workforce Investment Act or a scholarship program sponsored by a private organization. Interested applicants have to meet the criteria of the program and should demonstrate excellent performance in both the academic and clinical aspects of the training. Completion of the CNA training means that graduates can take the certification exam and apply as nursing assistants in various healthcare facilities.
List of All the State Approve CNA Classes in New York City
[table "85" not found /]
Related topics:
Weekend CNA Classes in New York
Paid CNA Training in New York
Free CNA Classes in Long Island New York
CNA Classes Online in New York
CNA Classes in Western New York
CNA Classes in Queens New York
CNA Classes in Manhattan New York
CNA Classes in Long Island New York
CNA Classes in Brooklyn New York
Accredited CNA Programs in the Bronx
Accredited CNA Programs in New York