Free CNA Classes in Mesa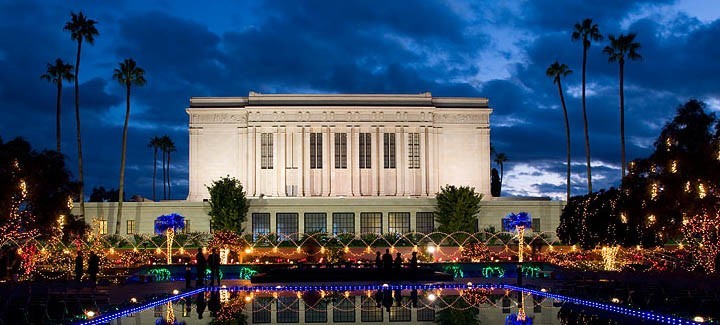 In hospitals, nursing homes and assisted living facilities, patients depend mainly on nursing assistants and nurses to help them with their everyday activities. In Mesa, CNAs have to go through specialized training to perform their job responsibilities. The State Board of Nursing of Arizona requires aspiring nursing assistants to finish 120 hours of clinical and classroom experience to equip them with the skills needed to perform basic nursing duties. The state exam is administered by Diversified Technologies to qualify those who pass for inclusion on the nurse's aide registry. A few nurse's assistant training providers in the area are:
Arizona Medical Training Institute
This institute makes it to the top of the First Time State Board Licensure Pass Rates list with regularity. Students achieve approximately 97% on the exam and 91% on the evaluation of skills, making it stand out compared to other agencies. The program provides 120 hours of training divided into 40 clinical rotation hours and approximately 80 classroom hours. The three-week program is prepares students for future work after passing the state exam. The curriculum covers the essential areas such as physiology, nursing care and nutrition. Weekend and evening classes are available for those who want to study at their own pace. Graduates can take the exam on campus within a week of finishing the course. The tuition fee is $1125, which includes the cost of lab materials and textbooks along with uniforms, gait belt, stethoscope, and a TB test. The state exam runs $113. You can obtain financial assistance from the education center to avail free CNA classes in Mesa.
East Valley Medical College
This college prepare and equips students with the requisite skills to pas the state examination within four weeks. The curriculum encompasses 120 hours of clinic, lab, and classroom time, covering basics of patients care in a healthcare setting. Students will be taught through skill videos, demonstrations, lectures, and computer programs along with classroom discussions. They are provided with the opportunity to put their skills to the test under the direction of a qualified nurse in a clinical setting. Applicants must offer proof of citizenships and evidence of a TB test and background check. The tuition fee at this institution is $1090. It is possible to obtain scholarships and private grants to cover the CNA classes in Mesa if you contact this institution for financial assistance.
EVIT Career and College Prep
Upon completion of the CNA program, students can take the state examination in just a matter of nine to ten weeks. You will have to attend 148 hours of classroom, lab time,and clinical training to master basic nursing skills to provide care to patients in different healthcare facilities. The lab experince and classroom skills account for one hundred hours of the entire curriculum in which students will be taught ethics and the laws that govern patient rights, basic patient care, medical terms, communication skills, anatomy, and how to provide compassionate support. They will need to finish forty-eight hours of clinical training in a care setting over the course of six weekends. Applicants will fill out a student information form and provide their high school diploma or GED, an ID issued by the government, immunization record and CPR card. Graduates will be ready to take the certification exam within a very short period. The cost of tuition is $1,385; it includes supplies and course books. You can obtain free CNA classes in Mesa by seeking financial aid from the education center.
Mesa Community College
CNA classes at Mesa Community College last for one semester and include lab time and classroom instruction in a clinical setting to prepare graduates for the state examination to obtain employment in nursing venues. A registered nurse teaches basic patient care methods essential to the profession of CNA Students must show up for classes for four to five hours at least one day a week and spend eight hours in a lab or clinical setting two days every week. Applicants must meet educational requirements, have a background check and evidence of immunization to gain entrance to the six- credit program. The tuition fee at the college is $654 for the Arizona residents. Students will be responsible for the state examination fee and textbook costs. However, it is possible to obtain free CNA classes in Mesa at this institution if you qualify for a grant or scholarship.
Sun Valley High School
Sun Valley High School offers various vocational programs such as CNA training as part of their package of customized education. Graduates will be prepared to sit for the Arizona certification exam and find potential employment in various healthcare institutions. If you have just graduated from high school, you can earn credits as deemed appropriate by an enrollment specialist to help meet your educational needs and career goals a bit faster. A high school diploma or GED equivalent is required to enter into the CNA training. Individuals who already have non-nursing college credits are welcome to apply. Scholarships and grants are available for the CNA training program at Sun Valley High School. Students who wish to enroll in this healthcare course must undergo a criminal background investigation and a physical examination to determine their eligibility for the program. Becoming a nursing assistant requires canddiates to be physically capable of lifting a certain weight and clear of any communicable disease.
Banner Baywood Medical Center
Banner Baywood Medical Center has the East Valley for more than three decades. With the mission to make a difference in other people's lives through outstanding patient care, the facility offers quality CNA training programs to potential nursing assistants. This CNA training program combines classroom instruction, clinical training, and skills enhancement with supervision from a licensed clinical instructor. Individuals who want to avail the free CNA training program should apply as a non-certified nursing assistant. Students will be selected based on their credentials and suitability for the profession. A high school diploma or GED equivalent is the minimum educational requirement, and applicants must pass a criminal background check and physical examination to be considered. The medical center will choose the candidates with the right attitude and flexibility to work various shifts. Selected candidates receive free CNA training and an opportunity to be employed at the medical center. Working as a nursing assistant at Banner Baywood Medical Center not only provides a stable job, but it also entails excellent employment benefits.
Chandler High School
The CNA training program of Chandler High School helps high school seniors and graduates become Certified Nursing Assistants in the state of Arizona. The rigorous training, comprised of theory and hands-on clinical experiences, allows students to provide quality nursing to various types of patients. It also helps them compete well in the local or national job market. with a higher chance of finding a stable employment right away. The CNA training program of Chandler High School prepares graduates to sit for the state licensing exam. The class size is small to enable personalized instruction to aspiring nursing assistants, and lessons are provided by clinical instructors who are licensed healthcare professionals. Applicants are screened based on their suitability for the profession. The CNA training program at Chandler High School ensures competent and well-equipped graduates with the requisite nursing knowledge and skills. Other than the modern facilities, the school also boasts of a positive peer relationship with other institutions. It promotes solid study habits among students who wish to become a healthcare provider.
Scottsdale Community College
The Nurse Assistant training program at Scottsdale Community College prepares students for entry-level employment in various healthcare settings. The program is a combined format of classroom instruction with clinical laboratory time and acute and skilled care experiences. Individuals who complete the CNA program become eligible for the written and practical state certification examination. Passing the exam will make them available to work as a Certified Nursing Assistant. Scottsdale Community College provides a conducive learning environment for students who aspire to become a healthcare provider at a fast-track pace. To qualify for the CNA training program, applicants must pass a criminal background check and physical examination. Although the training program has a tuition fee, full-time CNA students can seek a scholarship or grant from the school's financial aid office. These will help students study at a reduced cost. However, the financial assistance given by the community college to CNA students is limited. IOnly a few applicants are granted a scholarship or grant to pursue their CNA course.
Gateway Community College
The CNA training program of Gateway Community College is the start of a fruitful career in the healthcare field. Students will be taught basics of their role as well as client care duties, which include taking vital signs, providing personal hygiene, bathing, dressing, feeding, transporting, answering call lights, and many others.They will be trained to become competent nursing assistants in hospitals, patient homes, nursing homes and residential care facilities. The CNA training program of Gateway Community College will make graduates eligible for the state licensing exam. Interested individuals will be required to attend the school's information or advising session, which provides in-depth information and guidance about the enrolment process. The program requires applicants to be at least a high school graduate or GED equivalent holder, with a clean criminal background and no known communicable disease. The CNA training program has a fee, but Gateway Community College offers various scholarship programs to ensure free CNA training.
Central Arizona College
Central Arizona College's CNA training program enables graduates to sit for the Arizona certification exam. The course takes a couple of weeks to complete, with combined classroom instruction and hands-on clinical training. Students will learn basic entry-level nursing skills along with the essential concepts of anatomy and physiology, medical terminology, nutrition, infection control and many others. They will have a supervised clinical experience, allowing hands-on training with patients having different healthcare needs. The CNA training program of Central Arizona College requires a high school diploma or GED equivalent; students must not have a felony record or any communicable disease. Due to the smaller class size implemented for the CNA training program, applicants are selected based on their academic performance and overall credentials. Central Arizona College also provides scholarship opportunities to deserving students with financial need.
Saguaro High School
Saguaro High School is offering a CNA training program to interested individuals who qualify to become a Certified Nursing Assistant in the city of Mesa, Arizona. Applicants have to be free from any criminal record or communicable disease and a holder of a high school diploma or GED equivalent. The CNA training program here is a short course healthcare program that covers the essential topics and skills to prepare for the licensing exam, required to work as a Certified Nursing Assistant,. The instructors at Saguaro High School will make sure that adequate knowledge and skills are given to aspiring healthcare professionals to pass the exam. The combined classroom instruction and hands-on clinical training will familiarize students with basic nursing concepts and competencies. Individuals who seek free CNA training can avail it at Saguaro High School. Several scholarship programs are available to qualified students who demonstrate an excellent academic record and proof of financial hardship.
List of All the State Approved CNA Classes in Mesa