CNA Classes in Indianapolis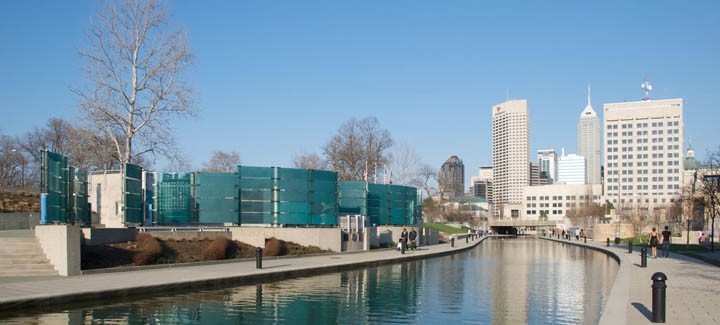 Just like other states, Indiana's Department of Health has criteria for CNA students before they can become qualified to practice. Candidates must be eighteen years of age or older, a graduate of a CNA program approved by the state, free from criminal charges, able to pass the nurse's aide evaluation, and listed on the Indiana Nurse's Aide Registry. The state requires individuals to complete 30 classroom hours and  75 clinical hours while in training. You can find out about the curriculum and requirements of different programs by visiting the Health Department website. If you fulfill all the requirements of the WIA or Workforce Investment in Indiana, you can become eligible for the training offered for free. Free CNA classes in Indianapolis will help you become certified under the Workforce Investment Act. You can check to see if you meet the necessary requirements for training. You will have to fill out the required paperwork to obtain funding for free CNA classes in Indianapolis!
You can contact the many institutions in your state to find out about free training programs in adult care services, nursing homes, and community colleges. You can also obtain CNA training in programs sponsored by your employer. To earn the opportunity to receive no-cost training, you must agree to work for the facility for a particular period. This time span can be from six months to one year. Once you finish the time agreed upon, you are free to work for other employers. You can learn about the expected increase in demand for CNAs while reading about the various free, approved CNA classes in Indianapolis .
CNA Classes in Indianapolis:  Community Colleges & Other Institutions:
MedTech
The training offered at MedTech is known to prepare students for a promising career as a skilled CNA. This college is well known for its professional instructors and programs of high quality. The main components mandated by the institute include infection control, gathering laboratory specimens, obtaining vital signs, charting, transferring the patients, reporting different medical observations, and paying attention to food and nutrition. This program consists of clinical, laboratory, and classroom training to prepare students for the much-awaited state examination. Graduates will have the ability to carry on their education after signing up for free CNA classes at MedTech's Registered Nurse program. You can get in touch with the representatives of the college to gain information about the class schedule and current fee structure.
RESQ Health and Safety
You can obtain a CNA class at RESQ and be ready to take the state exam within three weeks of training. RESQ is known to provide different training choices including five weekends and an evening course or day option of three weeks of daily training classes. The sessions will be carried out on the facility of RESQ.  Students will proceed to Greenwood Meadows for their clinical training sessions. Fees at RESQ  go up to $799, which includes $549 for the tuition and $250 for admission. The cost covers the expenses of the AHA BLS for textbooks, Healthcare Provider Certification, and your gait belt. You will have to bear other costs for medical examinations, the state exam fee, uniform, and a background screening. There is a very strict attendance policy at RESQ, and you will be dismissed from the classes without a refund if you are tardy or absent on a regular basis.
Telos Institute
If you need free CNA classes in Indianapolis for CNA training, you could consider the Christian nurse's training offered at Telos Institute. Training is provided to any student sixteen years of age or older. Learning medical terms will advance your training. Over a period of four weeks, students will learn all basic nursing skills, infection control, medical terms, principles of health care, emergency response, nutrition, vital signs, record maintenance, physiology, and anatomy. They provide approved training in line with the requirements of the state. CNA students undergo thirty hours of training in class and seventy-five hours of clinical training in local facilities. Telos Institute motivates the students to take some time out of their schedules and volunteer at a community center. Fees and classes are subject to change. If you would like to find out more, contact the institution to receive further information.
Ivy Tech Community College
Ivy Tech Community College's health division offers many opportunities for individuals who would like to become a part of the medical field. The patient care certificate class is one of the most well-attended programs of the college. Students who finish this course become eligible to take the Indiana Nurse's Aide test. Nineteen credits of class are covered over two semesters in five different categories: medical terminology, CNA preparation, healthcare support, home health aid, and dementia care. Indiana residents pay $126 for every credit hour for tuition. The entire program will cost a total of $2,396.85. However, you can contact Ivy Tech Community College to find out about the dscholarships offered to qualified students. Credits can be transferred to registered nursing programs. You can be provided  with financial assistance if you are among the eligible.
Advance Healthcare Vocational Institute
The Advance Healthcare Vocational Institute is offering a CNA training program that provides the knowledge and skills to those who want to be a part of the healthcare team through the Indiana State Department of Health. The program consists of 30 hours of classroom education and 75 hours of hands-on clinical practice, allowing graduates to take the certification exam and work in various clinical settings. It is estimated to cost around $575 including immunizations and related supplies. However, students with financial struggle can apply for a scholarship at the school's financial aid office. The Institute offers several support programs that cover the cost of the tuition and enable CNA students to study at a reduced fee. Most scholarship programs do not provide certification the exam fees. Interested applicants must show financial need and an excellent academic record to be considered for the scholarship program.
Free CNA Classes in Indianapolis by the American Red Cross
Indiana's Department of Public Health Fund provides scholarships to assist individuals in receiving CNA training. You can contact the local department to obtain more information concerning these training courses. The American Red Cross is known in various communities for offering free CNA classes in Indianapolis. The local subdivisions will provide more information. In addition, many online schools offer free CNA training. However, the sites online may only provide technical information about training. To receive the needed clinical experience, you will have to pursue practical learning. Students who finish the CNA program can jumpstart a career in the healthcare field and advance to the next level. They will enjoy a higher standard of education in nursing which will open opportunities in the future.
Free CNA Classes in Indianapolis Nursing Homes:
Golden Living Center
Take a look at Indiana's Golden Living Center, one of the foundations in Indiana that provides free CNA classes in Indianapolis. Keep in mind that the openings for their free sessions are very limited. To secure a spot, you will need to apply at the institution ahead of time. If you are qualified for the program, you will need to provide background verification and a drug test. The students will be paid to work after finishing the training courses. The agreement states that graduates will work in the facility for a specified period, or they will fund the entire cost of the training. Nevertheless, working in Golden Living Center is an excellent opportunity to receive stable employment in the city of Indianapolis.
Indiana Health Careers Training
Indiana Health Careers Training is another institution in the state that provides interested candidates with CNA training. Although the institute does not offer free training, the programs available are among the most inexpensive in the state and not as costly as CNA programs in colleges and universities. The quality of the training is excellent because the institution has expert instructors who supervise and guide aspiring CNAs in their professional goals. The CNA training program at Indiana Health Careers Training provides flexibility. You can obtain night classes during the week if you are working, and classes are even held on weekends. Students can choose the schedule they prefer as long as the selected program is not full. Graduates of the CNA course will be qualified to take the licensing exam. These individuals will be assisted in finding a stable job in the healthcare field in Indianapolis.
Miller's Merry Manor
Miller's Merry Manor provides free CNA classes to potential nursing assistants. Due to the shortage of CNA applicants, the facility is inviting interested residents to apply and become a healthcare provider. The course takes weeks to complete, and graduates are usually offered permanent employment after passing the state licensing exam. Qualified candidates are provided with uniforms, books, manuals and training allowances. However, applicants must meet the employment requirements of the nursing institution, as well as the program qualifications. Miller's Merry Manor requires applicants to be at least 18 years old,with a high school diploma, a clean criminal record, and free from any communicable disease. Accepted applicants will undergo interviews and exams as part of the selection process. Candidates are given an extraordinary privilege to receive immediate and stable employment, with an excellent compensation package not always granted by other employers.
Kindred Transitional Care and Rehabilitation – Eagle Creek
The free CNA training program of Kindred Transitional Care and Rehabilitation is a short healthcare course that allows graduates to receive immediate employment after passing the state licensing examination. The course runs for weeks, during which time students go through classroom lectures, skills training, and hands-on clinical practice in the rehabilitation center. They will be trained by the best clinical instructors who also serve as their mentors and future workmates. Admission to the free CNA program is selective because qualified candidates will be working in the center for a specified period. These individuals will have the privilege of becoming nursing assistants since the program is state-approved. The number of candidates invited to the program depends on the availability of CNA positions. Candidates have to undergo a criminal background check and physical examination as part of the requirements. First and foremost, they must be willing to work at Kindred Transitional Care and Rehabilitation in exchange for the free CNA program.
Bethany Village
Bethany Village provides free CNA classes to Indianapolis residents to ease the need for nursing assistants and to make sure that the unemployed secure a stable job. Interested applicants must submit the necessary admission requirements including a high school diploma, criminal background check, and physical exam. They must be willing to work in the village for a specified period in exchange for the free CNA program. The thorough training incorporates classroom lectures with hands-on clinical practice to develop the requisite skills and provide a thorough understanding of the nursing profession. Qualified candidates have to perform well in both the academic and clinical aspects of the training to have a higher chance of passing the state licensing exam. Bethany Village looks for candidates who are not only qualified to work but are also willing to be a part of the facility's growing healthcare team.
List of All the State Approved CNA Classes in Indianapolis
| Location | Facility | Address | Phone |
| --- | --- | --- | --- |
| Indianapolis, IN | American Village | 2026 E 54th St | 317-253-6950 |
| Indianapolis, IN | Area 31 Career Center | 1200 N Girls School Rd | 317-243-5524 |
| Indianapolis, IN | Asc Training Center | 6900 Gray Rd | 260-602-5065 |
| Indianapolis, IN | Cna & Homecare Training Center, Inc | 6525 E 82nd St Suite 216 | 317-842-7637 |
| Indianapolis, IN | Crispus Attucks High School | 1140 Dr Martin Luther King Jr St | 317-226-2800 |
| Indianapolis, IN | Day Spring Career Institute | 6255 Coffman Rd | 317-640-9725 |
| Indianapolis, IN | Golden Living Training Center | 5955 S Emerson Ave, Suite 500 | 317-791-4258 |
| Indianapolis, IN | Hardon Educational Institute | 7819 Inishmore Dr | 317-384-7581 |
| Indianapolis, IN | Hope Cna Training Program | 3102 E 10th St | 317-862-4815 |
| Indianapolis, IN | Indystathealthedu, Llc | 5699 E 71st St | 317-489-3919 |
| Indianapolis, IN | Ips/ctm Nurse Aide Training Program | 725 N Oriental St | 317-693-5430 |
| Indianapolis, IN | Ivy Tech Community College | 9301 E 59th St | 317-916-7813 |
| Indianapolis, IN | J Everett Light Career Center | 1901 E 86th St | 317-259-5265 |
| Indianapolis, IN | Lakeview Manor | 45 Beachway Dr | 317-243-3721 |
| Indianapolis, IN | Mckenzie Center For Innovation & Technology | 7250 E 75th St | 317-576-6420 |
| Indianapolis, IN | Miller's Merry Manor | 1651 N Campbell St | 317-357-8040 |
| Indianapolis, IN | Nurse Aide Training Center Inc | 2126 N Meridian St, Suite 120 | 317-927-7359 |
| Indianapolis, IN | Pike Career And Stem Center | 5401 W 71st St | 317-216-5453 |
| Indianapolis, IN | Ready To Care | 1311 Shadeland Ave, Suites C & D | 317-625-2587 |
| Indianapolis, IN | Resq Health & Safety Training | 5110 Commerce Square Dr Suite A | 317-786-7260 |
| Indianapolis, IN | Tidings Nurse Aide Training Institute | 2346 S Lynhurst Dr Suite B205 | 317-734-3980 |
| Indianapolis, IN | Walker Career Center | 9651 E 21st St | 317-532-6150 |