Free CNA Classes in Hialeah FL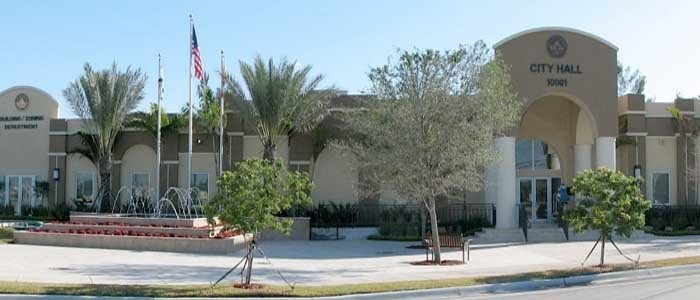 There is a growing need for Certified Nursing Assistants because of the aging baby boomer generation who will soon require long-term nursing care. CNA's are often responsible for giving primary care to patients and nursing home residents and therefore have an essential role in the healthcare field. However, the training program for this profession is expensive, especially with no stable job at the moment. Fortunately, there are free CNA classes in Hialeah, Florida provided by the following schools and healthcare institutions. They may not be available year round but you can ask the admission's office about schedules and the admission process.
Advance Science Institute
The CNA program of Advance Science Institute provides students with the theoretical and clinical knowledge of the profession and the duties and responsibilities of entry-level nursing assistants. The topics include on vital signs taking, personal care, therapeutic communication, physical and psychological needs, patient rights and independence and many others. The instructors of the program emphasize the need to develop an awareness of elderly abuse, patient safety and working with those admitted long-term care facilities. The program combines classroom lectures and hands-on clinical training, during which all students will be supervised by the school's qualified instructors. They will be trained to pass the certification exam and become a qualified and professional nursing assistant. Graduates will earn a Certificate of Completion and become eligible for the Florida Nurse Aide Evaluation.
Compu-Med Vocational Careers Corp
Compu-Med Vocational Careers Corp is provides a nursing assistant training program for Spanish- speaking students. The program covers 120 hours of classroom instruction, hands-on laboratory experience and clinical experience in a healthcare facility. The course helps students learn basic skills of the profession and prepares them for the Florida certification exam. Applicants have to be 18 years old or above with a valid state ID. There is no background check or high school diploma needed, but aspiring nursing assistants have to show a proof of physical fitness. The CNA training program opens career opportunities to Spanish-speaking students in Hialeah, Florida. They will be trained by experienced instructors and certified nursing assistants. Individuals need help with the fees can apply for a flexible payment plant. They can also apply for a scholarship program or financial aid grant.
Universal Vocational Institute
The Universal Vocational Institute is offering a CNA training program to help aspiring nursing assistants gain certification and become employed in acute and long-term care facilities. Instructors cover basic concepts and principles like handwashing, emergency care, nutrition, care for the elderly, anatomy and physiology, therapeutic communication, physical comfort and safety, information technology and many others. Students will develop nursing skills essential for the day-to-day care of patients in a healthcare facility. They will be prepared for the certification exam, consisting of combined written and oral tests. The tuition cost of the 120-hour program can reach $400. It does not include the registration fee of $50, books and materials amounting to $110 and other costs for uniforms, medical equipment and shoes. Scholarship programs can be availed but the applicant must qualify to enjoy free CNA classes in Hialeah, Florida.
La Esperanza Educational Services, Inc.
La Esperanza Educational Services, Inc. offers a nursing assistant training program available for individuals 17 years old or above. The program gives young Hialeah, Florida residents an opportunity to secure a stable job in the healthcare field. Applicants have to have a high school diploma or GED and agree to undergo a criminal background check, physical exam and TB screening test. The program can be completed in three weeks and consists of a blended format of classroom instruction and clinical practice. It covers vital signs recording, interpersonal skills, emergency procedures, therapeutic communication, rehabilitative and restorative techniques and many other topics. The instructors of La Esperanza Educational Services, Inc. are all qualified healthcare professionals who help students achieve their career goals as Certified Nursing Assistants.
Other Schools offering Free CNA classes in Hialeah, Florida:
Total International Career Institute
Hialeah Adult Education Center
Westland Hialeah Senior High School
Miami Lakes Senior High – Hialeah