Free CNA Classes in Henderson NV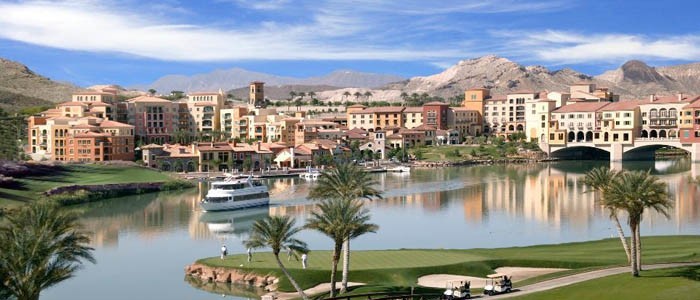 There are several free CNA classes in Henderson, Nevada you can avail of various schools and healthcare institutions. If you want to work in the healthcare field as a Certified Nursing Assistant, but you do not have the resources to pay the tuition, you can take the free CNA classes and become eligible for the certification exam. These free classes are usually offered through a direct employment program, which will also give you a job after completing the course. If you do not know where to find the free CNA classes in Henderson, Nevada, inquire the institutions below.
Goodwill Southern Nevada
Goodwill Southern Nevada provides free CNA classes to qualified individuals in Henderson, Nevada. Although the institution is located in Las Vegas, Henderson residents can still apply and are one of the participants for the free CNA training program. Whether an applicant is underemployed, unemployed, or a high school graduate, they can apply directly at Goodwill Southern Nevada as long as they meet the requirements. Among the needed documents for the application are a high school diploma or GED equivalent, social security card, valid photo ID, proof of residence, clean criminal background check, negative drug screening result and TB testing.
Selected candidates will be interviewed, and those who pass the screening process will have to commit full-time to the CNA training program. The class will run for a couple of weeks and will include a discussion on the roles and duties of a CNA as well as the skills required to pass the certification exam and become competent nursing assistants. The program combines classroom instruction and clinical training. Thus, participants are expected to complete the entire program before they can proceed with the certification exam. Moreover, the free CNA class of Goodwill Southern Nevada will open doors of opportunities to graduates and potential nursing assistants. Most of them were able to secure employment after the training, allowing them to get a secure and well-paying career in the healthcare field.
Sunrise Hospital
Sunrise Hospital is one of the facilities in Henderson that offers various opportunities to those who want to start a career in the healthcare field. They have been providing paid CNA classes to qualified applicants who are willing to undergo rigorous training that makes them eligible for the certification exam. Although the paid CNA class is not offered at all times, interested individuals can visit the facility and inquire about such an opportunity. Those who are accepted in training will have to commit full-time in both classroom and clinical instruction. There will be certain hours required to graduate in the program that is why absences are not allowed.
Moreover, the paid CNA class of Sunrise Hospital usually leads to immediate employment. Applicants have to be willing to work full-time or part-time after getting a certification as a nursing assistant. CNAs will enjoy receiving a competitive salary every month as well as paid vacation leaves, 401k, health insurance, and many more. Aside from that, they will enjoy several training opportunities to grow in the healthcare field. To apply in the paid CNA class, applicants have to provide a high school diploma or GED equivalent. It is also important to pass the criminal background check, drug screening, and TB testing. Other requirements of the program include a social security card, a valid photo ID, and liability insurance.
Perry Foundation
Perry Foundation provides several opportunities to qualified residents of Henderson, Nevada. They have free CNA training programs for those who wanted to start a career in nursing. The program has limited seats, and interested individuals have to apply as soon as possible to get a slot for the training. The free CNA class of Perry Foundation combines classroom instruction, skills training, and hands-on clinical practice. Students will go through rigorous training with supervision from a licensed CNA instructor. They will learn various skills and nursing concepts which prepares them for the certification exam and potential employment. Aside from that, they will have an opportunity to become competent health care providers in any facility that they will be working.
The free CNA training program offered by Perry Foundation is not offered all year round, but prospective participants have to meet the criteria to be considered. A high school diploma or GED equivalent is required as well as a social security card, valid photo ID, a clean criminal background check, drug screening, and TB testing. Applicants will be selected based on their work history, financial capability, ability to work in various shifts, and compassionate attitude. Individuals who are selected will not pay anything for the CNA class. Perry Foundation will cover all the costs including the certification exam.
Purrfect Nursing Services
Purrfect Nursing Services is offering a nurse's aide training program administered through the College of Southern Nevada. This program has three college credits, allowing graduates to study at another college or university. The CNA training program of Purrfect Nursing Services has a total of 120 hours over five and a half weeks. Students in the program will undergo a combined format of classroom lectures, skills training and clinical exposure to be equipped for the profession and the certification exam. The program accepts 30 students; thus, first come first served applies to the admission process. Nonetheless, the small class size ensures that students receive adequate attention during every lectures and skills training provided by the instructors. The cost of training at Purrfect Nursing Services is $1,400 inclusive of a criminal background check, TB test application. Scholarship programs and financial aid grants are available for economically-disadvantaged students.
Other Institutions offering Free CNA Classes in Henderson, Nevada:
Burk Horizon/Sunset SW High School
Desert Rose High School
Western Nevada College
Sierra Nevada Job Corps
South Lyon Medical Center