Free CNA Classes in Gilbert, AZ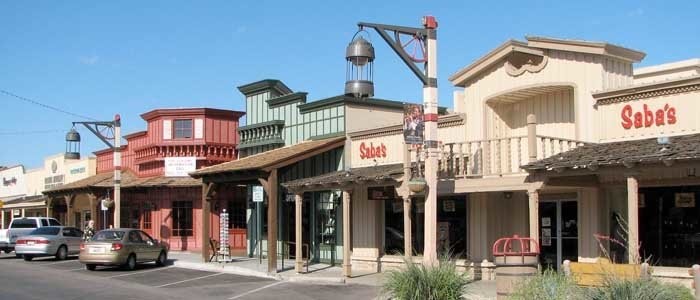 Certified Nursing Assistants are greatly needed in the state of Arizona. Due to the increasing need for long-term care for the baby boomer generation, more and more healthcare institutions are hiring CNA's. Thus there are free CNA classes in Gilbert, Arizona to entice residents of the state to become a part of the healthcare team. The institutions below are offering training and work for program graduates. If you want more information on the free CNA classes in Gilbert, Arizona, ask the schools and healthcare institutions below.
Mesa Community College
Mesa Community College has several convenient locations for their CNA training programs. This institution has been operating for more than 50 years and has a good reputation for producing competent nursing assistants. The CNA course has 150 hours of training comprised of classroom instruction and clinical practice. This combined instruction allows students to be equipped for the certification exam. It covers basic nursing topics applicable to nursing assistants like vital signs monitoring, care for the elderly, charting, medical terminologies, basic anatomy and physiology, safety and infection control, nutrition, activities of daily living and many others.
Interested applicants have to complete the requirements for admission. They need to be physically and mentally prepared because to work with various patients in need of long and short-term nursing care. Tuition range from $1100 to $1500 including textbooks, uniforms, drug screening, fingerprinting and the comprehensive background check. Scholarships and financial aid grants can be availed by those who need a free or low-cost CNA training program. Mesa Community College also serves the residents of Gilbert, Arizona. If you are one of those residents who want a study a free CNA training program, you can apply for a financial assistance program and become one of those students who is supported by a state-funded grant.
Chandler-Gilbert Community College
Chandler-Gilbert Community College has a Nurse Assistant program which prepares students for employment in different healthcare settings. The program combines classroom lectures with clinical laboratory, skilled care, as well as acute care experiences. At the end of the program, students become eligible for the written and practical certification examination for nursing assistants, which is provided by the Arizona State Board of Nursing.
Chandler-Gilbert Community College has a reputation of producing competent nursing assistants in the state of Arizona. They have been getting high passing rates in the certification exam, making them one of the best schools for prospective nursing assistants. The CNA training program is taught by qualified instructors who are licensed healthcare professionals. The class size is small, and students can approach their instructors whenever they need help.
Moreover, enrolment in the CNA training program takes place several times a year. Interested students have to provide a high school diploma or GED equivalent and must pass a criminal background check, drug screening, and TB testing. They also have to make sure that they meet the admission requirements of the college to be eligible for the CNA course. Nevertheless, students who are accepted in training should attend a mandatory orientation session and must take note to get a grade of C in all aspects of the program to graduate. Those who are wanting to study a free CNA course can apply for a scholarship or state-funded grant from their financial aid office. Chandler-Gilbert Community College has a lot of financial assistance programs to support qualified students wanting to study a CNA course.
East Valley Institute of Technology
The East Valley Institute of Technology has a CNA training program that allows graduates to sit for the certification exam and work as an entry-level healthcare professional in hospitals, clinics, and long-term care facilities. The curriculum of the program combines classroom instruction and clinical practicum, which provides knowledge and skills to potential nursing assistants. Among the topics included in the program are infection control, anatomy and physiology, communication skills, safety and emergency procedures, basic nursing skills, and personal care skills. After completing all the lectures, students are then exposed in a clinical setting with supervision from a licensed CNA instructor.
Individuals who are interested in the CNA training program have to provide a high school diploma or GED, social security card, proof of immunization, proof of citizenship, government-issued photo ID, CPR certification, and drug test. The course has a total of 170 hours which includes clinical practice in the last two weeks of the program. Students have to complete the required number of hours to receive a certificate of completion and become eligible for the certification exam. It is also necessary for students to earn a grade of C in both classroom and clinical training.
The East Valley Institute of Technology provides an interest-free payment plan and scholarships to qualified students. These financial assistance programs can be obtained at their Financial Aid Office, and it can be a big help to those who cannot meet the expenses of the CNA training.
Other Institutions offering Free CNA Classes in Gilbert, Arizona: