Free CNA Classes in El Paso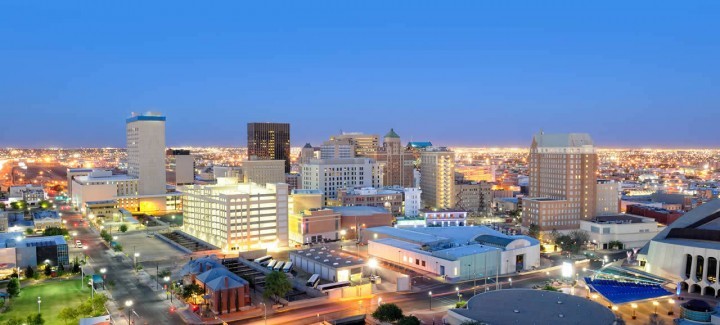 According to the U.S Department of Labor and also the Bureau of Labor Statistics, a career as a CNA is one of the fastest growing occupations. The task of a Nursing Assistant is to provide high-quality care to residents that are mentally ill, disabled, or are confined to nursing homes for other reasons. The activities of a CNA are directed by the nurses and other members of the nursing staff who will assign duties such as making beds, taking vital signs,  checking blood pressure, delivering messages, bathing the residents, transferring messages, serving meals, escorting patients and so forth. To become a CNA, it is essential that one have a compassionate nature and keen observation skills to help around the nursing home and provide assistance to the medical staff promptly.
In Texas, the Department of Aging and Disability Services makes it mandatory for nurse aides to complete 75 hours of clinical and theory before taking the certification exam. After the passing the exam their name is placed on the nurse aide registry as a CNA in El Paso, Texas.
El Paso Community College
The El Paso Community College offers approximately 240 hours of the nursing assistant training course. It is provided by experienced and dedicated instructors who make sure that the students are well prepared for their future roles as CNAs. This is a course that lasts seven weeks and teaches individuals all the essential skills they must know to pass the state certification examination. The classes are from Mondays through Fridays for four weeks. Afterward, the students are transferred to the nursing facility where they meet for three consecutive weeks to complete the required clinical training. On the eighth week, the school schedules the Nurse Aide Competency Exam for the students. To apply, you must be seventeen years of age, have CPR and First Aid Certification, complete the physical examination, provide proof of immunizations, and also pass a drug screening exam. There may be some schools that do not require you to have a high school diploma, but you must demonstrate the ability to read at an 8th-grade level.
Emerald Nursing School
Emerald Nursing School has provided the El Paso community with numerous years of service and has trained many CNAs. They have high-quality instructors that prepare the students for the 75-hour training course which consists of instruction and clinical under the direction of registered nurse. Here one can register for the day, evening, or even weekend classes for their convenience. The tuition cost is $700 plus textbooks, supplies, and the state certification exam. There are also CPR classes available. Students who cannot afford the training costs can seek sponsorship programs available in this school. The application process is done at the financial aid office, where deserving candidates are screened and selected based on their qualifications. Emerald Nursing School provides the best CNA training experience to anyone who wants to avail it, but students are expected to perform well in both academic and clinical aspects of the program.
Excel Learning Center
At Excel Learning Center, there is a four-week CNA training course that consists of 100 hours of training. This nurse aide program covers all the basic nursing skills that will help the students to prepare for a career as a CNA. Here, individuals will receive training skills under the guidance of instructors that will provide them with nursing knowledge through classroom instruction and clinical sessions. After the completion of the course, the graduates will have all the knowledge and skills that they need in order obtain a job as a CNA. Additionally, students applying for free CNA classes in Excel Learning Center have to show financial need and above average academic grades. Due to the limited number of student beneficiaries, applicants have to give their best in the interviews and exams to have higher chances of getting funding for the CNA education. Some of the scholarships also oblige the students to work in an individual facility for a specified period.
International Business College
The Nurse Aide program that is offered at International Business College is one that has been approved by the state and provides students with all the essential skills and procedures to care for residents in nursing homes or other medical facilities. The students are required to complete 900 hours over the course of 9.5 months or 15 months depending on their schedules. There are even day and evening classes to select from based on convenience of the student; these are offered at the IBCs East Campus and West Campus. After completing the training in the classroom setting, the students are required to work with the instructor in a clinical environment where they will learn to care and interact with patients. The core competencies that will be acquired during the clinical are taking vital signs, making beds, bathing residents, walking patients, providing personal care, etc. To qualify, high school graduation is required, and the tuition cost is $2,520 plus the charges for textbooks, materials, uniform, and other necessary supplies.
Academy School of Careers
Academy School of Careers provides a bilingual CNA training course that consists of 75 hours of classroom and clinical training. The students receive all the skills they may need to demonstrate competency in a clinical environment. The applicants must be a minimum of seventeen years of age and have a clean criminal background. A high school diploma is not a must, but it is essential to pass the state reading and math examination before receiving admission. You will also be required to attend the orientation program where you must provide proof of a physical examination, immunization record, TB test report, and drug screening. The graduates of this training program will be able to take the state test. They will also have a lot of employment options since several healthcare facilities are in need of nursing assistants. Nevertheless, students who cannot pay the CNA costs can apply at their financial aid office for scholarship programs.
Bell Institute of Occupational Studies
The Bell Institute of Occupational Studies facilitates approximately 100 hours of CNA training to students residing in El Paso, TX. The curriculum consists of lab skills, clinical instruction, and other training that is needed for students to take the state certification exam. The topics that are included in this course range from patient safety, personal hygiene, vital signs, assisting patients, death and dying, communication, observation, and reporting, etc. During the clinical experience at Bell Institute of Occupational Studies, the students will provide primary care to patients ate the licensed facility under the direction of a state registered nurse. The graduates of the course will be eligible to take the state certification exam. The tuition cost is $3,650 and does not include the cost of registration which is $50, plus the charges for textbook, uniform, medical supplies, and the state certification examination.
Aurora Health and Educational Institute
The 75-hour nurse assistant training offered by Aurora Health and Educational Institute provides high-quality training for students to prepare them for the CNA examination rigorously. Here the students spend time learning in the classroom followed by 24 hours of training in a clinical setting. According to the state requirements, it is essential that one have perfect attendance to graduate this course. The applicants are required to pass the background clearance, provide immunization records, pass the TB screening, and drug testing, and also present report of a physical exam before the training commences. The participants are required to wear scrubs on clinical days and must take the state CNA examination to receive certification. You can enquire at this institute to see if they offer free CNA classes in El Paso.
Cultural Technical Institute
At Cultural Technical Institute the students receive valuable knowledge and skills that are needed to work in hospitals, nursing homes, and other long-term care facilities. This is a five-week training program in which students learn from experienced instructors in the classroom and also in a clinical setting. To apply, it is essential to have a high school diploma or a GED and also pass the drug screening and criminal background check. To receive training at the clinical facility the students must be immunized and exhibit god health by passing the physical fitness exam. The course will cover all topics from addressing patients, transferring patients, taking vital signs, answering patient calls and so much more. The graduates of the course will be well prepared so that they can pass the state certification exam and become registered as a CNA.
Center for Career and Technology Education
The Center for Career and Technology Education has a free CNA training program that allows graduates to work in different healthcare facilities like hospitals, nursing homes, and many others. There has been an increased demand of CNAs these days that is why the free training program provides an excellent option to start a career in this kind of profession. Interested applicants have to be at least 18 years old and a high school graduate. The institution will also require these individuals to undergo a criminal background check and a physical examination. It is important for the aspiring CNAs to be clear from any criminal offenses and communicable diseases. In fact, physical fitness is a must due to particular demands of the profession. The free CNA training can be completed in a short period, and the rigorous study will prepare the students for the licensing exam.
Canutillo High School
Canutillo High School is also offering free CNA classes to high school seniors and graduates. The program aims to help these individuals secure a credential as a healthcare provider to obtain a career in the nursing profession anytime soon. The CNA training is taught by expert clinical instructors who have years of experience in the field. These individuals will nurture the students to become competent and qualified CNAs. Through the rigorous lectures and hands-on clinical practice, students will be prepared as well for the state licensing exam.  The program covers tuition costs, certification exam, books, uniforms, and medical supplies. Students just have to take the training seriously to become a Certified Nursing Assistant. Nevertheless, due to the limited number of students per program, aspiring CNAs have to meet the deadline and submit the necessary requirements. They also have to undergo a criminal background check and physical examination.
Silva Health Magnet High School
The free CNA training at Silva Health Magnet High School is an opportunity for high school graduates and high school seniors to gain a state-approved program that allows them to work in various medical settings. Applicants have to be at least 16 years old. A criminal background check and physical examination are also done as part of the program requirements. The CNA training combines classroom lectures and hands-on clinical training, which takes place in a local facility like hospitals and nursing homes. Students receive substantial training from the best clinical instructors. They will be taught various nursing concepts and skills applicable to the CNA practice. They will also have a deeper understanding of the profession to make them competent and well-trained healthcare professionals who can deliver quality nursing services to a diverse group of patients. At the end of the training, graduates receive a certificate with college credits, which can be used for future employment or study.
ACE Nursing Education Services
ACE Nursing Education Services has been providing CNA training programs. People who want to start a career in the healthcare field can submit an application and undergo weeks of training from expert instructors who are Certified Nursing Assistants. The CNA program is state approved that is why graduates can take the licensing exam and work as a nursing assistant in various healthcare facilities. However, students with financial struggles are also welcome to apply. Several scholarship programs cover the tuition cost of the CNA training. It may have certain requirements to meet, but the free CNA training is a great privilege to earn a certificate of the course. Their economic status often assesses applicants, but some scholarships help academically excellent students. They simply have to submit an application before the programs start to be able to be considered for evaluation.
Southwest University
Southwest University has been providing several nursing programs including the CNA training. Individuals who want to work in the healthcare field can apply for a CNA training program and undergo weeks of classroom lectures, skills training, and hands-on clinical practice. Finishing a CNA course is a way of starting a career in the healthcare field. Thus, it is beneficial to enroll at Southwest University. Moreover, there are a lot of hospitals, nursing homes, and even long-term care facilities, who need Certified Nursing Assistants. Through the CNA training program, it can be easier to work in these institutions any time. The program is state approved, and it is offered all year round. Students who cannot afford to cover the program cost can seek for scholarship opportunities available in the University. The good thing about these scholarship programs is that it provides financial assistance to deserving full-time students who are in a financial need and who also possess an excellent academic record.