Free CNA Classes in Durham NC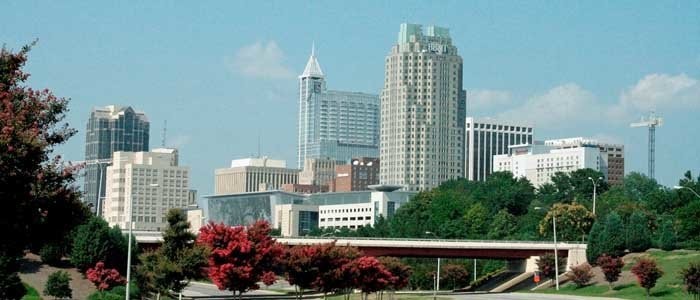 The North Carolina Department of Health and Human Services does not require nursing assistants to complete a training program. As long as they pass the certification exam, they can eligibly work as a CNA right away. However, there are a lot of advantages in availing free CNA classes in Durham, North Carolina. Nursing assistants who graduate from training programs, however, will be well-equipped to perform their duties and responsibilities as a healthcare professional. There are several approved training providers of free CNA classes in Durham, North Carolina most of them requiring at least 75 hours of instruction and clinical experience. You can in any of the following community colleges, private companies, high schools or nursing homes.
Brite Sun Health Training
Brite Sun Health Training offers a fast-track CNA training program that can be completed in four days. They have three locations including their Durham campus. They are an approved training site and exam center for the National Healthcareer Association (NHA), so individuals can register for the testing at the school's facility. The good thing about Brite Sun Health Training that is they have experienced instructors who will inculcate the requisite knowledge and skills needed to become a well-rounded nursing assistant. They will provide the best educational experience for students, making use of modern facilities and their affiliations with various healthcare institutions. The training cost is from $450 to $600 inclusive of the state exam, materials and textbooks. A flexible payment plan can be availed and scholarships are granted on a limited basis. Brite Sun Health Training makes sure that every student enrolled in a nursing assistant training program is prepared for the profession and the certification exam.
Chapel Hill CNA
Chapel Hill is offering free CNA classes in Durham, North Carolina. This program can be completed in 16 hours, with a combined format of lectures, laboratory training and clinical practice. Individuals who want to become a Certified Nursing Assistant can enjoy the institution's state-of-the- art facilities and experienced instructors. Since the state of North Carolina does not require nursing assistants to attend a full-time 75-hour training, students can take the test right away. However, Chapel Hill emphasizes the importance of undergoing a 16-hour or fast-paced training with them. They teach the 22 essential skills of the profession including hand washing, foot care, mouth care, transferring a patient from bed to wheelchair, recording blood pressure, use of a bedpan, recording radial pulse and many others. They will also highlight the strategies to succeed on exam day. Training runs $450 but financing plans are available for qualified candidates.
Durham Technical Community College
Durham Technical Community College is offering a 169.5 hours of a nursing assistant 1 training program beyond the requirement of the state. This intensive program can be completed in 16 weeks, but individuals who want to fast track their career can elect 9 weeks of training. A series of classroom lectures, hands-on laboratory training and clinical exposure is provided to ensure preparedness for the certification exam and the demands of the profession. Applicants for the program must undergo a criminal background check and provide proof of immunization, physical exam results and liability insurance prior to their clinical practicum. The total estimated fees for the program are $540 inclusive of uniforms, medical equipments, insurance fee, NA exam fee, TB skin test, criminal background check, registration and textbook. Students under ConnectFunds grants can apply for the program to enjoy a free CNA class at the institution.
Gericare Education and Training
Gericare Education and Training is offering a 16-unit program for nursing assistants. The training equips students for professional practice in long-term care facilities. It is designed to meet the requirements of the state and ensure that students learn basic concepts and skills relating to patient rights, vital signs, medical terminology, ethics, patient transfers, safety, death and dying, personal hygiene, communication and CPR. The program duration is four weeks and two days, consisting of 40 hours of classroom lectures and 48 hours of guided clinical practicum. Students can avail scholarship programs and financial grants, depending on availability and their eligibility. At the end of the training, the instructors at Gericare Education and Training will help the students prepare for the state competency exam.
Other Schools offering Free CNA Classes in Durham, North Carolina:
Harris Training Institute, Inc.
Optimal Health College
Triangle Nurse Aide Program, LLC