Free CNA Classes in Denver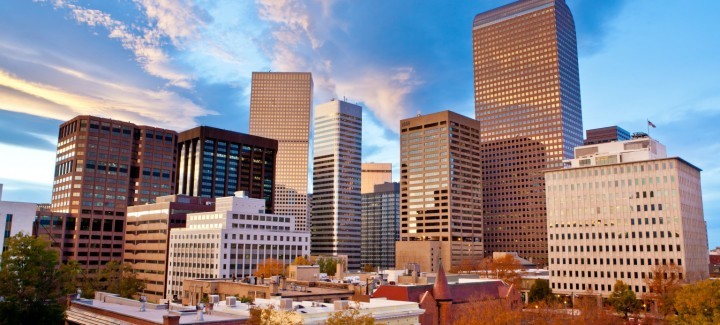 There are many free CNA classes in Denver, Colorado. At nursing homes, among other facilities, through government grants you can obtain free training in the area. Many institutions hire successful graduates, but to be able to work as a CNA, candidates will have to obtain a certificate. Before taking the state examination, you will have to finish seventy-five hours of laboratory training and lectures along with completing a minimum of sixteen hours of clinical training at a facility acknowledged by the state. Graduates of the training program will become eligible to take the examination and must pass both segments within a period of one year from the time of finishing the CNA classes. The names of successful candidates will be listed on the Colorado Nurse's Aide Registry.
Emily Griffith Technical College
Emily Griffith Nurse Assisting program fulfills all the certification requirements demanded by the state. After finishing the program, graduates become eligible to sit for the state exam. The program lasts from six to approximately eight weeks. The first segment of the program includes the skills that every nurse's aide should have. This section covers personal care, communication, patient rights, and emergency procedures. The final part focuses on clinical experience in which students have to incorporate their knowledge and put it into practice under the supervision of a nurse registered by the state. All  applicants will have to pass a reading test and give proof of a clear TB test. The tuition fee for a total of 92 contact hours is $520. The cost of examinations, uniforms, and books is not included in the tuition.
St. Luke's Ministry
The nurse training course at St. Luke's Ministry requires candidates to fulfill eighty-four hours of training in a matter of three weeks. Students will need to complete sixty hours of training in the classroom and the remaining hours in a nursing facility under the guidance of a registered nurse. A maximum of fifteen people will be selected for each session. At the end of it, graduates will need to attend six to seven workshops under the supervision of a registered nurse to put all their skills into practice before taking the certification examination. The center currently has a passing rate of 92% for the state test. The remaining 8% pass the exam the second time. The tuition fee for the training program is $900, but you can obtain financial assistance from the institution and avail free CNA classes in Denver.
Stillwater College
The classes at this college for CNA training are five to approximately eight weeks long with flexible schedules. The school updates the schedules for the evening, weekend, and day program so students can meet the requirements. The training will prepare them to do well on the job by providing all the necessary skills like communication, transferring patients, feeding, observations, and offering social support. Applicants need to have a clean background, and the school requires an interview with the coordinator to show motivation to finish the program. You can contact the school to obtain financial assistance and receive free CNA classes in Denver. Stillwater College provides financial support to deserving students through a scholarship program. Student loans are also available to those who do not secure an award.
Ann Rose School of Nursing
With just twelve students in every class, the training classes for CNAs at Ann Rose School of Nursing provide a personalized approach to learning. You will need to attend classes for fifteen days and show up for two days of  clinical experiences which will amount up to seventy-six hours of total training. Evening and day schedules both are available. After finishing the program, graduates become eligible for the school examination. The tuition fee is $975. However, you can obtain financial assistance at the institution through a scholarship or grant so you can receive free CNA classes in Denver. The free CNA class of Ann Rose School of Nursing is usually limited to a few students. If you want to be shortlisted for the program, you must show competency and the interest in the career to have a higher chance of obtaining a free training. It is also important to maintain good grades throughout the course.
Community College of Denver
The training program available at Community College of Denver can be attended in January, May, March, October, and August. The classes include a total of ten seats, and all students will have to take the NUA 170 and NUA 101 classes while studying. The tuition fee amounts to $1195 which includes the cost of textbooks, certification and supplies. However, you can obtain financial aid from the institution to eceive free CNA classes in Denver. The class at the Community College of Denver is an excellent opportunity to secure a stable job in the city. Applicants should demonstrate a good academic record and proof of financial need. Since the class size is often small, students are assured of getting a personalized instruction to equip them for the licensing exam and future employment in a healthcare facility.
South Denver School of Nursing
Certified Nursing Assistants provide personal care for individuals needing assistance in private homes, hospices, long-term care facilities and hospitals. This marketable occupation is also becoming a desired pre-requisite for Associate or Bachelor degree nursing programs like the LPN or RN. Individuals who want to consider this healthcare course can inquire at South Denver School of Nursing. The school offers a CNA training program approved by the Colorado State Board of Nursing and had a 95% passing rate in the year 2012. Classes are taught by experienced professional nurses who make sure that all students gain the requisite experience and skills to prepare for the state licensing exam. The CNA program of South Denver School of Nursing covers 104 hours of instruction including 24 hours of hands-on clinical experience. Students who want to avail the free CNA training program can seek scholarship programs at the school's financial aid office. There are also  private organizations and public initiatives such as the Workforce Investment Act that can help minimize the cost of the CNA training at this institution.
Accent Learning Systems
Accent Learning Systems has a nurse's aide training program that combines theory, skill performance, laboratory time, and clinical experience. The integrated training is designed to help students become competent entry-level healthcare providers while preparing them for the National Nurse Aide Assessment Program (NNAAP). The program is divided into 24 units and among the modules are the role of a CNA, infection control, body systems, common diseases, communication and interpersonal skills, resident rights, vital signs, patient positioning, nutrition, elimination care, hygiene and grooming, and many others. At the end of the classroom lectures, students undergo hands-on clinical training in a local facility for 32 hours. These individuals are supervised by clinical instructors who work with a designated CNA. Finishing the CNA training program at Accent Learning Systems enables enthusiastic individuals to become job ready. The school aims to develop graduates who can demonstrate a good understanding of a CNA role with excellent skills in patient interaction. Students who wish to study for free can inquire at the school's financial aid office.
Arapahoe Community College
Residents who live in Littleton, Colorado and neighboring areas may consider the Nurse Aide Program at Arapahoe Community College. The school is nine miles from downtown Denver and is deemed one of the b est institutions offering a low-cost training program. Students accepted will receive four credits after successful completion of the course. The credits earned can be used for advanced studies like an Associate or Bachelor's degree. The CNA training program of Arapahoe Community College is approved by the Colorado State Board of Nursing. The course is split into theoretical and hands-on segments, which make sure that students gain substantial knowledge and the requisite skills to pass the licensing exam. The program cost is approximate $2,000, but financially-challenged students can apply for scholarship programs to minimize the fee.  Administrators will assess the student's economic status and academic grades. These factors will determine whether or not an applicant deserves to receive financial support. However, there are many programs for those needing financial assistance.
Pickens Technical College
Pickens Technical College, which is around 10 miles away from downtown Denver, is a modern school that offers an affordable and well-respected Nurse Aide Training program. The program is affordable because it costs around $750, which includes tuition, uniforms, books, and related fees. The CNA training at this technical college is well-respected and has gained a reputation for its consistently high passing rates on the licensing exam. The total length of the CNA program is 105 hours with 30 allotted to hands-on clinical training in a local nursing home. Students receive personalized instruction from qualified instructors who are either Certified Nursing Assistants or Registered Nurses. These health care professionals will arm students with the essential skills and knowledge relevant to passing the state licensing exam. Free CNA training is often unavailable at this technical college, but when it is, the school has scholarship programs that support a student's CNA expenses. Most of these scholarships provide a certain amount for the CNA training, while the student will shoulders the remaining balance.
Red Rocks Community College
Red Rocks Community College is located within Denver's boundaries. Individuals who live in or near the area are privileged to avail the CNA training program of this institution. The CNA training of Red Rocks Community College is approved by the Colorado State Board of Nursing. Students who graduate from the program will be qualified to take the state licensing exam, which allows them to work in different healthcare settings. The CNA training combines classroom instruction and hands-on clinical practice in a local facility. Students attain sufficient knowledge and skills to equip them for future employment. The good thing about this community college is that they have programs for financially-challenged students. Although the typical CNA cost is $1,200, interested individuals can visit the school's financial aid office to know more and apply for available programs. These scholarships usually cover the tuition cost of the CNA training program, but related expenses such as the certification exam fee are not included.
Mullen Home/Little Sisters of the Poor
The Mullen Home/Little Sisters of the Poor is offering a free CNA training to prospective CNAs. The program aims to fill the need for nursing assistants in the facility which is why the tuition cost and other related expenses come at no charge. Interested individuals who want to grab this opportunity must pass the screening process. Mullen Home usually accept applicants who are 18 years old and above, with a high school diploma or GED equivalent. They conduct a criminal background check on all qualified candidates, but these individuals should also possess the right attitude to be considered for the free CNA training. Available slots are often limited. Thus, it is important for candidates to show their interest and competence to have a higher chance of acceptance. The CNA training program of Mullen Home is much like others that combines classroom lectures with hands-on clinical practice. Students go through hours of lectures followed by skills enhancement and a supervised practical experience.
Denver North Care Center
Denver North Care Center, provides free CNA classes to deserving individuals who wish to become healthcare providers. The program combines classroom lectures and hands-on clinical training, allowing them to gain adequate knowledge and the skills needed for the state licensing exam. It is taught by expert clinical instructors who have a great deal of experience in their chosen field of specialization. Students who complete the program and pass the certification exam are offered employment opportunities. The Denver North Care Center regularly needs nursing assistants; thus,  there is always the possibility of becoming employed in the facility once the program culminates. Interested applicants have to show the right attitude during the interview process. Apart from a high school diploma or GED equivalent, they will undergo a criminal background check and physical exam. Other requirements are posted at the center's human resources department. The free CNA training program at Denver North Care Center is not available at all times, and candidates are chosen based on their credentials, interview and exam results, attitude, and the availability of slots.
List of All the State Approved CNA Classes in Denver
| Location | Facility | Address | Phone |
| --- | --- | --- | --- |
| Denver, CO | Amberwood Court Care & Rehab Ctr | 4686 E Asbury Cir | 303-756-1566 |
| Denver, CO | Careprox Academy | 7000 N Broadway, Ste 204 | 720-285-7033 |
| Denver, CO | Cec Early College | 2650 Eliot St | 720-423-6600 |
| Denver, CO | Colorado Nurse Aide School | 6460 E Yale Ave, Unit E40 | 303-757-5858 |
| Denver, CO | Community College Of Aurora | 9235 E 10th Dr | 303-340-7329 |
| Denver, CO | Community College Of Denver | 1070 Alton Way | 303-365-8300 |
| Denver, CO | Community Health Institute | 4705 Paris St, #100 | 303-307-8855 |
| Denver, CO | Emily Griffith Technical College | 1860 Lincoln St, 506-a | 720-423-4700 |
| Denver, CO | Florence Crittenton High School | 26 S Zuni St | 720-423-7900 |
| Denver, CO | Pima Medical Institute - North | 7475 Dakin St, Ste 100 | 303-426-1800 |
| Denver, CO | St. Joseph Hospital Foundation | 1375 E 19th Ave | 303-812-2000 |
| Denver, CO | Vista Academy Nursing Assistant Program | 4800 Telluride, Bldg 6 | 720-423-7679 |