Free CNA Classes in Cincinnati OH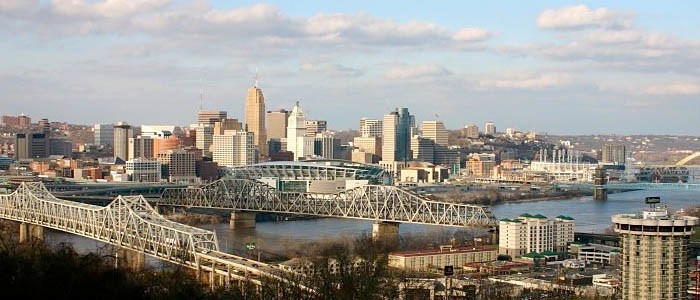 When seeking a regular job without the worries of getting unemployed, avail the free CNA classes in Cincinnati, Ohio and see if this career is suitable for you. There are several healthcare facilities in need of good nursing assistants nowadays because of the healthcare demands of the baby boomer generation. Certified Nursing Assistants work alongside nurses and doctors in providing primary care to a diverse group of patients. They have a demanding job but their pay is more than average. If you undergo years working as a CNA, you will also experience an increase in pay and more employment benefits. To get you started with this profession, learn how avail the free CNA classes in Cincinnati, Ohio and experience the advantages this rewarding career.
The Health Care Management Group
Free CNA classes in Cincinnati, Ohio are offered through The Health Care Management Group. This healthcare institution is hiring Certified Nursing Assistants and also accepting individuals willing to be trained. The application process is meticulous because students must be ready for employment right after passing the state competency exam. Applicants have to be high school graduates or show a GED equivalent. They also have to present a complete immunization record and undergo a criminal background check, TB screening drug test and chest X-ray. The Health Care Management Group ensurse that all students receive the best CNA education. They provide a combined format of classroom lectures, skills training and clinical exposure to give a hands-on experience to potential nursing assistants. The free CNA classes of Health Care Management Group are offered to a limited group of students because qualified applicants will have an opportunity to receive employment thereafter.
Cleveland Job Corps
Low income individuals aged 16 to 24 can take free CNA classes through the Cleveland Job Corps. This program is financed by the government to provide an opportunity for Ohio residents to get a job in a healthcare facility through training provided by Job Corps. It is intended to enhance the skills of future nursing assistant. The CNA training program takes a couple of weeks to complete consisting combined classroom lectures, laboratory training and clinical practice. Individuals who qualify will receive free board and lodging in addition to an allowance and any training costs. They will be educated in the nursing concepts and skills appropriate for the profession. Topics will include anatomy and physiology, safety and infection control, activities of daily living, vital signs taking, charting and documentation, assessment and many others. The admission process of Cleveland Job Corps is challenging because of the limited class size provided. However, successful applicants will get a chance to take the certification exam for nursing assistants.
The American Red Cross
The CNA training program of the American Red Cross is intensive and rigorous. Individuals who want to receive the best training for the profession will take 96 hours from the American Red Cross.divided into 72 hours of classroom study and 24 hours of clinical exposure. The good thing about the American Red Cross is that they have the best facilities and people for the training. The instructors are all licensed and qualified healthcare providers who will fully equip students with the knowledge and skills required of a nursing assistant. Students in the program will get the chance to master nursing topics including anatomy and physiology, first aid care, CPR, safety and infection control, activities of daily living, patient lifting and transporting, equipment use, charting, medical terminologies and many others. They will experience supervised clinical instruction that takes place in an accredited healthcare facility. Scholarship and financial aid programs are provided by the American Red Crosson a limited basis. Students who graduate from the program will be qualified to take the certification exam and become a nursing assistant in the state of Ohio.
Other Institutions offering Free CNA Classes in Cincinnati, Ohio:
Kethley House at Benjamin Rose Place
Lutheran Metropolitan Ministry
Rudwick Manor Special Care Center
Polaris Career Center
Royal Oak Nursing and Rehabilitation Center