Free CNA Classes in Chandler AZ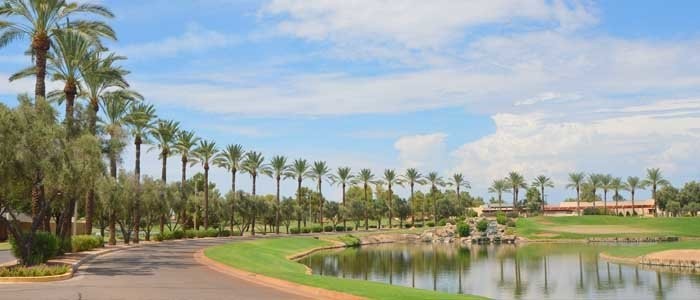 Certified Nursing Assistants have a lot of career opportunities in the state of Arizona. They are often the primary caregivers in various healthcare institutions thus, they are being hired to work alongside with nurses and doctors. However, several people are not aware that there are free CNA classes in Chandler, Arizona. These free classes are being offered by several institutions in order to entice the residents of Arizona to become a Certified Nursing Assistant. Taking this free CNA classes in Chandler, Arizona will not only provide a stable career to successful individuals but it will also bring fulfillment on their lives. Try to check these schools where you can avail the free CNA classes.
Arizona Western College
The Arizona Western College is a public and community college that offers 90 different study programs including a CNA training. This type of study can be availed through part time or full time basis, depending on the availability of classes. Full time students can finish the CNA program in less than 5 weeks whereas part time students can complete it for 8 weeks. To become eligible for enrollment, applicants have to undergo a reading placement test and should present a CPR certification together with their high school diploma or GED equivalent, criminal background check, immunization record, TB test, drug screening test and chest Xray. Students have to be free from any communicable diseases and should be able to lift, move and transfer patients in different places. They should also ensure to have a complete attendance during the entire training in order to graduate from the course. Students of the program will go through a combined lecture and skills training in preparation for the clinical practice. Once they finish it, they will then be exposed in a clinical setting where they are supervised by a Certified Nursing Assistant of Arizona Western College.
Fred G. Acosta Job Corps
Job Corps is one of the reliable sources for paid CNA training. Individuals who are 17 to 24 years old can apply and take the program in order to become a Certified Nursing Assistant. Fred G. Acosta Job Corps offers free accommodation and training for low income individuals who want to work in the healthcare field. The CNA training is just like any other programs as students receive a combined classroom lecture, skills training and hands-on clinical practice in a healthcare facility. This is being facilitated by qualified nursing assistants who also work for the Job Corps. Students will have a concept about the profession especially that they are being taught about the topics related to their practice. This includes patient care and safety, infection control, activities of daily living, vital signs monitoring, nutrition, anatomy and physiology, medical terminologies, equipment handling and many others. Once they finish the lectures and laboratory training, they will then be exposed in a clinical setting where they are supervised by their clinical instructor.
Mesa Community College
Mesa Community College is offering a nurse assistant training program at 180 locations. The course is comprised of 150 hours divided to 60 hours of classroom lectures and 90 hours of clinical practice. Students will receive quality education through the school's combined classroom training and skills enhancement. The training will start first with hours of lectures and followed by the laboratory skills training. During this practice, students will have the opportunity to learn a number of principles, concepts and skills regarding the profession. They will get to know the process of caring a diverse group of patient ranging from children to elderly. They will also acquire the hospital skills needed for every nursing assistant. The CNA training program of Mesa Community College will prepare every aspiring nursing assistant to be equipped and capable of nurturing and caring patients with healthcare needs. Tuition cost is $1100 but scholarship programs and financial aid grants can be availed for those who want to have a low cost CNA training.
Metro Tech High School
Metro Tech High School offers a nurse aide training program for young high school students who want to have a career in the healthcare field. This training program is a great opportunity for the young people of Arizona to be qualified for employment as a nursing assistant. Students in the program will understand the profession well and become equipped for the challenges that will be faced along the way. Aside from that, they will be able to acquire the skills and knowledge for every nursing assistant to succeed in their chosen career. The CNA training program of Metro Tech High School is also provided by their qualified instructors. The classroom lectures will be followed by a laboratory skills training and clinical practice in a healthcare facility. Once the students completed the number of hours required by the state, they will be eligible for the certification exam. The cost of the program is not that high but students can apply for scholarships and financial aid grants.
Other Institutions offering Free CNA Classes in Chandler, Arizona:
Desert Highlands Care Center
East Mesa Care Center CNA Training
Kachina Point Healthcare and Rehab
Havasu Nursing Center
Tucson Medical Center Healthcare CNA Course