Free CNA Classes in California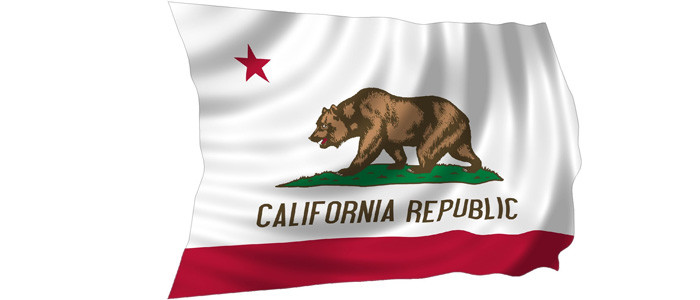 Many are seeking a permanent job in California. If you have the passion for making a difference to other people's lives, you can always consider working in the healthcare field. The easiest and fastest way to be employed in a healthcare setting is through a CNA training program. CNA's or Certified Nursing Assistants are the primary caregivers to patients housed in hospitals, nursing homes, long-term care facilities and many others. They work together with nurses, doctors and other members of the healthcare team to provide quality services and make patients comfortable
If you want to be a CNA without spending a lot, you can choose to undergo free CNA classes in California. These free classes are often provided with employment, so you have to find the best institution in which to enroll. Try seeking free CNA classes in these schools and nursing facilities. Most of them are offered for a limited period, so it is wise to know the admission process to secure a slot early.
Free CNA Classes in California by American Red Cross
The American Red Cross is a common source of free CNA training in California and other states in the US. Usually, training programs are offered year round for a limited number of students per session; individuals who take them for free should must complete the requirements beforehand. The good thing about the American Red Cross is their credibility in providing quality nursing assistant training. They often have full facilities and highyly-experienced volunteers or staff to teach aspiring CNA's so they can learn the basic knowledge and skills. The American Red Cross has a lot of associated nursing facilities, and students will be exposed the the profession in a local hospital setting during the training program. Licensed professionals like Nurses, LPN's or CNA's supervise these students in learning the necessary skills step by step.
Reedley College
The free CNA class of Reedley College is a 6-month course that begins in October and finishes in April. It is usually limited to a few students, but these free CNA class opportunities provided every year. Students undergoing the program will learn basic nursing skills for their profession. They will be taught vital concepts during their classroom lectures, such as anatomy, physiology, disease process and many others. Trainees will undergo laboratory training and skills demonstrations in which they can practice skills like vital signs taking, morning care, lifting and moving patients, therapeutic communication, and medical terminologies. Once the program is finished, students will then be eligible to sit for the certification exam. Availing oneself of the free CNA classes at Reedley College can be a great opportunity to lessen the cost of the training program. Students can apply to various scholarship programs that fund the nursing assistant course. Most of the time, these programs require applicants to submit an application at the financial aid office. The institution looks for students who have the passion for finishing a CNA training program and demonstrate financial need.
Lake Tahoe Community College
Lake Tahoe Community College offers regular nursing assistant training programs and free CNA classes in California once a year. The program is a 168-hour course, with 12 weeks of lectures and clinical studies that meet twice or once a week. Normally, the estimated cost of the program is $900 inclusive of the registration fees, uniform, textbook, shoes, watch, stethoscope, fingerprinting, certification testing and application fee at the Department of Health Services, but individuals granted scholarships pay nothing except for the enrollment requirements. The Lake Tahoe Community College has been producing a significant number of CNAs over the years, so students who graduate from the program will learn a great deal from their training. However, taking advantage of the free CNA class can be a little challenging as there are a limited number of scholarship programs in the college. Students enrolled in the institution must possess an excellent academic record and demonstrate financial need to have a greater chance of getting approval. Applicants need to perform well in their theoretical instruction and clinical practice. Becoming one of the beneficiaries of Lake Tahoe's scholarship programs is an excellent opportunity to become a certified nursing assistant in the state of California.
Franklin Career College
Franklin Career College has a CNA training program that meets for six weeks with 166 hours of lectures, clinical exposure and laboratory training. Classes are usually held on Mondays and Tuesdays with clinical hours intended on Wednesdays. Students in the program will  go through the nursing concepts and skills training useful for their profession. They will undergo a clinical rotation in a hospital, nursing home or long-term care facility, depending on which institution is available or connected to the institution. Free CNA classes in California gaiven by FCC may not be available all through the year, but interested individuals may inquire through the financial aid office. The financial aid office of Franklin Career College usually handles the scholarship programs and financial aid grants. Students who cannot pay the tuition for the CNA training program can apply for these opportunities. The scholarship funds a student's CNA training if he or she is financially struggling and possesses an excellent academic track. The screening process is very selective, but applicants can apply to various scholarship programs at the same. Grades should be maintained  throughout the course to enjoy the benefits of the scholarship program.
Professional Medical Careers Institute of California
The Professional Medical Careers Institute of California offers a CNA training program for an eight-day or nine-week evening schedule. It consists of 79 hours of classroom lectures and 104 hours of clinical rotation, which totals around 185 hours of training. Free CNA classes in California are offered to students granted scholarships but they are not provided all year round, depending on the availability of funds. Professional Medical Careers Institute of California offers this opportunity to aspiring CNA's who cannot provide for their studies, as well as those who excel academically. They must make sure that they pass the requirements including a criminal background check, health screening, immunization, high school diploma or GED and other documents requestged by the institution. These individuals must pass the interviews and exams provided by the school as part of the screening process. The free CNA class is an excellent opportunity to study in a nursing assistant training program without cost.
Shasta Tehama – Trinity College
Individuals struggling to pay for a healthcare training program can seek free CNA classes at Shasta Tehama – Trinity College. Shasta Tehama. Trinity College offers a one-semester nursing assistant course consisting of eight hours classroom lecture and sixteen hours of laboratory/clinical practicum per week. The program is worth 13 units of college credit which can be used in pursuing advanced studies in a college or university. Students taking the CNA training program will go through rigorous training and lectures to equip them with the necessary knowledge and skills. Admission to the course is limited to ensure that personalized training is given to every nursing assistant. Students availing themselves of the free CNA course should meet the educational requirements of the scholarship program. Most of these programs accept scholars who excel academically and are having financial struggles. A physical examination, interviews and written exam will be conducted to screen the applicants. Individuals privileged to enter a free CNA training program should make sure to demonstrate obtain outstanding performance throughout the course.
College of the Redwoods
The Nurse Assistant program of the College of the Redwoods is a one-semester course composed of classroom lectures, laboratory training, and clinical practicum. This program is worth six units and can be taken either inthe fall or spring semester. The goal of the CNA training program is to develop individuals to be potential healthcare providers. The faculty members of the school are expert and licensed professionals who will impart basic nursing skills like skin care, bed making, special treatments, and others to students with the desire to serve. Clinical practicum take place in an affiliated health care facility. Students in the CNA program will get the chance to be trained by recognized faculty and staff. The program typically costs $1288, but scholarships can be obtained to lessen the fees. Students who have good grades but cannot pay the entire tuition can apply for a scholarship program at College of the Redwoods to enroll in a free CNA class.
San Jose State University
San Jose State University is one of the established universities in California that offers a nursing assistant training program for individuals who want to work in the healthcare field. The CNA training program incorporates classroom lectures with laboratory training and clinical practicum. Students in the program are taught within the state-of-the-art facilities of the university, with supervision from their highly-experienced licensed healthcare professionals. They will learn various nursing concepts and skills useful in the healthcare field. Online resources are also provided to foster learning. The university makes it a point to meet the educational and professional goals of every student who wants to become a nursing assistant. Most graduates successfully pass the certification exam and can work in various healthcare settings. In fact, some of these individuals are able to pursue an advanced education which allows them to secure better pay and promotions. Free CNA classes at San Jose State University can be availed by students under a scholarship or financial aid program.
University of Southern California
The University of Southern California offers a free CNA training program that allows graduates to take the state certification exam for nursing assistants. The program combines classroom lectures, laboratory training, and clinical practicum, enabling students to get hands-on experience at any approved healthcare facility. Students in the CNA program are provided with valuable resources of which they can make use during the program. They have access to the university's facilities, particularly the simulation lab where their skills are developed, and essential knowledge in different concepts is given. The free CNA training program may not be for everyone, but it can provide a huge cut in one's expenses. To apply for the program, students should inquire at the financial aid office and inquire about availability. There are certain requirements for the program that need to be met and applicants for the free CNA training should excel to be granted a scholarship. However, there are scholarship programs available for single mothers and students facing financial hardship.
List of all State approved CNA Classes in California
| LOCATION | FACILITY | ADDRESS | PHONE |
| --- | --- | --- | --- |
| Alhambra, CA | American Red Cross | 2215 W Mission Road | 909-531-3700 |
| Alhambra, CA | Platt College | 1000 S. Fremont Ave A9 West | 626-300-5444 |
| Anaheim, CA | Coast Health Career College | 1741 West Katella Avenue, Suite 201 | 714-776-8405 |
| Anaheim, CA | North Orange County Rop | 301 North Gilbert Street | 714-502-5961 |
| Anaheim, CA | North Orange County Rop | 1800 West Ball Road | 714-502-5961 |
| Anaheim, CA | Platt College (Anaheim Campus) | 1551 S Douglass Road | 714-333-9606 |
| Antioch, CA | Act Healthcare | 5129 Lone Tree Way | 925-331-1800 |
| Antioch, CA | College Of Antioch | 5065 Deer Valley Road | 877-779-6533 |
| Antioch, CA | Pass Institute | 5111 Lone Tree Way | 925-754-2879 |
| Artesia, CA | Angeles Institute | 17100 Pioneer Blvd Suite 170 | 562-531-4100 |
| Artesia, CA | Angeles Institute Inc. Pm | 11688 South Street Suite 205 | 562-531-4140 |
| Auburn, CA | Kash Career College | 11899 Edgewood Drive Suite C | 916-978-0700 |
| Bakersfield, CA | Bakersfield Adult School/cna | 2727 F St | 661-835-1855 |
| Bakersfield, CA | Bakersfield College/nursing | 1801 Panarama Drive | 661-395-4011 |
| Bakersfield, CA | Cellan Central Valley College | 2828 H Street Suite B | 661-861-1482 |
| Bakersfield, CA | Elisha University | 1701 Westswind Dr Suite 214 | 661-381-7571 |
| Bakersfield, CA | Kern High School R.o.p. | 501 S. Mt. Vernon Ave. | 661-831-3327 |
| Bakersfield, CA | Preferred College Of Nursing Bakersfield | 2300 Truxton Avenue, Ste 200 | 661-324-2509 |
| Bakersfield, CA | Southern California Medical College | 333 Palmer Drive, Suite 200 | 661-832-2786 |
| Bay Point, CA | Advanced Medical School Of Nursing | 10 Mountain View Ave. St. 1020 | 925-458-4980 |
| Beaumont, CA | Beaumont Adult School | P O Box 187 | 951-845-6012 |
| Bell, CA | Computer Institute Of Tech: Bell | 4126 East Gage Ave. | 626-627-1730 |
| Bellflower, CA | Advance Career Institute | 16900 Lakewood Blvd, Suite 210 | 213-381-1120 |
| Berkeley, CA | Bay Area Medical Academy | Berkeley Adult School | 415-217-0077 |
| Berkeley, CA | Nightingale Healthcare Professionals, Llc | 903 University Avenue | 510-553-1800 |
| Beverly Hills, CA | Computer & Career Institute | 8500 Wilshire Blvd #1001 | 310-889-5956 |
| Bishop, CA | Cerro Cosso Community College Bishop | 4090 West Line Street | 760-872-1000 |
| Blythe, CA | Palo Verde College | One College Dr. | 760-921-5444 |
| Brentwood, CA | Adult School Allied Health Educators At Liberty Adult | 9292 Second Street | 925-255-3715 |
| Burbank, CA | Burbank Adult School | 3811 W. Allen Avenue | 818-558-4611 |
| Burlingame, CA | Niles College | 1290 Old Bayshore Highway #152 | 650-212-3100 |
| Camarillo, CA | Ventura County Office Of Education -rop/cec | 465 Horizon Circle | 805-437-1420 |
| Canoga Park, CA | American Red Cross  Day | 6800 Owensmouth; Ste - 150 | 800-627-7000 |
| Carson, CA | Pathways College | 637 E. Albertoni St. Ste. 100 | 310-225-2702 |
| Castroville, CA | North Monterey County High School | 13990 Castroville Blvd | 831-633-5221 |
| Chester, CA | Feather River College - Seneca | Seneca Healthcare Educational Center | 530-258-2151 |
| Chino, CA | Chaffey College Certified Nursing Assistant Program Ls-19 | 5897 College Park Ave | 909-652-6686 |
| Chowchilla, CA | Invigorate Training Center | 1010 Ventura Avenue | 559-665-0115 |
| Chula Vista, CA | American Red Cross | 311 Del Mar Avenue | 800-627-7000 |
| Chula Vista, CA | Eastlake Medical College | 2572 Waterline Way | 619-616-5833 |
| Chula Vista, CA | San Diego Medical College | 821 Kuhn Drive Suite 103 | 619-942-8274 |
| Chula Vista, CA | San Diego Unified Nursing College | 2572 Waterline Way | 619-616-5833 |
| Chula Vista, CA | Southwestern College | 900 Otay Lakes Road | 619-421-6700 |
| Citrus Heights, CA | Sunrise School Of Nursing | 5941 San Juan Avenue Suite 105 | 916-221-2854 |
| City Of Industry, CA | Angeles College | 17595 Almahurst Street Unit 101-3 | 626-965-5566 |
| Clear Lake, CA | Lake County Office Of Education  Pm | 6945 Old Highway 53 | 707-995-9523 |
| Clovis, CA | Clovis Adult School | 1452 David E Cook Way | 559-327-2800 |
| Coalinga, CA | West Hills College / Coalinga | 300 Cherry Lane | 559-925-3145 |
| Colton, CA | Best American Healthcare University | 1020 E Washington Street | 951-637-8332 |
| Colton, CA | Summit College/2nd Session | 851 South Cooley Drive | 909-954-3270 |
| Commerce, CA | American Red Cross - Day | 2227 South Atlantic Blvd.   S-202a | 800-627-7000 |
| Compton, CA | Compton Unified School District Centennial High School | Mail To: 1104 E. 148th Street | 310-639-4321 |
| Concord, CA | Maven Academy Of Arts & Science | 2151 Salvio Street Suite 265 | 877-300-5714 |
| Corcoran, CA | Valley Rop/corcoran High School (Summer) | 1100 Letts Ave | 559-348-3427 |
| Corona, CA | New Beginnings Career College | 400 Ramona Avenue #213 | 951-273-8900 |
| Corona, CA | Pacific Times Healthcare College | 90 West Grand Blvd Suite 107 | 951-734-1601 |
| Costa Mesa, CA | Coastline R.o.p./a M Program | 1001 Presidio Sq. | 714-979-1955 |
| Covina, CA | East San Gabriel Valley Rop-covina High School | 463 S. Hollenbeck Ave. | 626-472-5101 |
| Covina, CA | Golden State Healthcare Education Center | 404 East San Bernardino Road | 626-343-5589 |
| Culver City, CA | West Los Angeles College | 9000 Overland Avenue | 310-287-4200 |
| Cupertino, CA | Fuhsd Adult School | 10123 N. Wolfe Road, Suite 2085 | 408-522-2739 |
| Cypress, CA | Nurses' Development Center | 6101 Ball Road, Suite #202 | 562-403-2115 |
| Daly City, CA | Centerpointe Learning Institute | 7212 Mission St. | 650-991-9800 |
| Daly City, CA | Northern California Nursing Academy | 355 Gellert Blvd.; Ste-279 | 650-992-6262 |
| Daly City, CA | Oxman College | 318 Westlake Ctr, #280 | 415-751-6461 |
| Daly City, CA | Providence Vocational School | 189 School Street | 650-991-2309 |
| Davis, CA | Prentice James Career College | 140 B Street, Suite 5-203 | 800-590-1190 |
| Delano, CA | Delano Adult School | 1811 Princeton St | 661-720-4173 |
| Delano, CA | North Kern Vocational Training Ctr. | 1732 Norwalk St. | 661-725-4187 |
| Dinuba, CA | Valley Rop/dinuba High School | 340 East Kern Street | 559-686-3296 |
| Dinuba, CA | Valley Rop/sierra Vista High School | 8470 Avenue 406 | 559-480-7190 |
| Duarte, CA | La/duarte H.s.-cte | 1400 Mt Olive Drive | 626-599-5902 |
| Duarte, CA | Sunrise School Of Nursing | 802 Buena Vista Street | 916-903-7247 |
| El Cajon, CA | Western Medical Training Center | 1161 East Main St Suite 205 | 619-384-9335 |
| El Centro, CA | Imperial Valley Rop | 687 State Street | 760-482-2600 |
| El Monte, CA | El Monte Rosemead Adult/#1 | 10807 Ramona Blvd | 626-258-5882 |
| El Monte, CA | Regan Career Institute | 11350 Valley Blvd | 626-457-1992 |
| El Monte, CA | Southcal Career College | 9440 Telestar Avenue, Suite 200 | 626-575-8580 |
| Elk Grove, CA | Sacramento Co Elk Grove Explore Cte/valley | 9510 Elk Grove-florin Road | 916-686-7717 |
| Escondido, CA | Escondido Adult School/cte-pm | 220 West Crest St. | 760-739-7300 |
| Eureka, CA | Eureka Adult School | 2100 J Street | 707-441-2448 |
| Exeter, CA | Exeter Unified Schoool District- Exeter High School | 505 Rocky Hill Drive | 559-592-2127 |
| Fairfield, CA | Fairfield-suisun Adult School | 900 Travis Blvd | 707-421-4155 |
| Fairfield, CA | Northbay Nursing Institute | 712 Madison Street | 707-399-9456 |
| Fairfield, CA | Solano Community College | Occupational Health Building 800 | 707-864-7208 |
| Fontana, CA | Agape Vocational Academy | 17977 Merrill Avenue | 909-829-2055 |
| Fontana, CA | Fontana High School | 10755 Oleander Ave | 909-357-5490 |
| Fountain Valley, CA | Health Care Academy | 16480 Harbor Blvd.,# 202 | 949-223-0700 |
| Fremont, CA | Medical Career College Day Program | 41300 Christy Street | 510-445-0319 |
| Fresno, CA | Acclaim Education, Inc | 3636 North First Street Suite 139 | 888-309-5318 |
| Fresno, CA | California Institute Of Medical Science | 1901 East Shields Ave Suite B | 559-490-3911 |
| Fresno, CA | Central High School Usd/fresno Rop | 2045 Dickenson Ave | 559-276-5276 |
| Fresno, CA | Central Learning Adult School Site | 2698 N. Brawley Ave. | 559-276-5230 |
| Fresno, CA | Duncan Polytechnical High School/rop - Pm | 4330 East Garland | 559-248-7080 |
| Fresno, CA | Eleos Education Centers | 650 West Alluvial Avenue | 559-430-3901 |
| Fresno, CA | Fresno Adult School | 2500 Stanislaus | 559-457-6000 |
| Fresno, CA | Nursing Assistant Academy Of Fresno | 6362 Figarden St. Suite102 | 559-917-6121 |
| Fresno, CA | Nursing Assistant Training Academy | 6362 N Figarden Drive Suite 102 | 559-917-6121 |
| Garden Grove, CA | California Career Institute | 12141 Brookhurst Street, Suite 101 | 714-539-5959 |
| Gardena, CA | Central Nursing College | 1875 W. Rendondo Beach Blvd, First Floo | 213-384-4789 |
| Gardena, CA | Gerthill Allied Health School - Pm | 1249 W Gardena Blvd Suite 101 | 424-329-3030 |
| Gardena, CA | Trinity School Of Health And Allied Sciences | 1149 W. 190th St.suite 2000 | 310-834-3065 |
| Gilroy, CA | Gavilan College | 5055 Santa Teresa Boulevard | 408-848-4883 |
| Glendale, CA | American Red Cross  Pm | 1501 S. Brand Street | 818-539-9931 |
| Glendale, CA | Amhs | 730 S. Central Ave. Suite 208 | 818-637-7871 |
| Glendora, CA | Azusa Adult School | 1134 South Barranca Ave   Room 21 | 626-852-8400 |
| Glendora, CA | Citrus College Health Occupations | 1000 W. Foothill Blvd. | 626-914-8720 |
| Hanford, CA | Hanford Adult School | 905 N. Campus Drive | 559-583-5905 |
| Hanford, CA | Kings County Office Of Education | 1144 West Lacey Blvd | 559-589-7026 |
| Hayward, CA | Advanced Pro Nursing Institute | 2505 Technology Drive | 510-266-0868 |
| Hayward, CA | Health Connect Nursing School | 1070 A Street Suite 2 | 510-460-9670 |
| Hayward, CA | Ncp Career College | 21615 Hesperian Blvd Suite A | 510-785-0454 |
| Hesperia, CA | Reach Centers, Inc. | 15800 South Main Street | 909-483-9100 |
| Imperial Beach, CA | San Diego Job Corps Center | 1325 Iris Ave. Bldg. 60 | 619-429-8500 |
| Imperial, CA | Imperial Valley College | P.o. Box 158 | 760-355-6348 |
| Imperial, CA | Imperial Valley R O P | 687 State Street | 760-355-3220 |
| Inglewood, CA | American Cna School | 2222 W. Manchester Blvd., Suite E | 310-910-9011 |
| Inglewood, CA | Care Training Services | 1316 Centinela Avenue | 310-674-1701 |
| Inglewood, CA | Care Training Services/we | 6811 West Blvd, Suite A | 310-674-1701 |
| Joshua Tree, CA | Copper Mountain Community College District | 6162 Rotary Way, Po Box 1398 | 760-366-3791 |
| Kingsburg, CA | Valley Rop Kingsburg Summer | 1900 18th Ave | 559-876-2122 |
| La Jolla, CA | Allgen.care Nurse Assistant Training Program | 6986 La Jolla Blvd Suite 211 | 858-412-0893 |
| La Puente, CA | Hacienda La Puente Adult Education-day | 14101 East Nelson Ave. | 626-934-2800 |
| Laguna Hills, CA | Sunrise School Of Nursing | 24452 Health Center Drive | 196-221-2854 |
| Lake Elsinore, CA | Bellevue Career College Of Nursing | 31569 Canyon Estates Drive #113 | 951-471-2002 |
| Lake Isabella, CA | Cerro Coso Community College Pm | 5520 Lake Isabella Blvd. P.o.box 3204 | 760-379-5901 |
| Lancaster, CA | Saint Joseph's School Of Nursing | 816 West Lancaster Blvd. | 661-726-5060 |
| Lemoore, CA | Kings County R.o.p. | 876 East D Street | 559-589-7026 |
| Lemoore, CA | West Hills College Lemoore | 555 College Ave | 559-925-3490 |
| Lennox, CA | Technical College | 5021 Lennox Blvd. | 323-587-2364 |
| Lindsay, CA | Lindsay Unified School District | 1940 E Tulare Road | 559-562-5911 |
| Long Beach, CA | Goodwill Of Southern Los Angeles | 800 W Pacific Coast Highway | 562-435-3411 |
| Long Beach, CA | Long Beach School For Adults | 3701 East Willow Street | 562-595-8893 |
| Long Beach, CA | Trident School Of Nursing We/pm | 2047 1/2 Orange Ave | 714-507-8270 |
| Los Altos, CA | Presto Vocational Institute | 4898 El Camino Real; Ste-208 | 650-961-9988 |
| Los Angeles, CA | Advance Career Institute | 3407 West 6th St.; S-701 | 213-368-6006 |
| Los Angeles, CA | American Medical Careers | 3333 Wilshire Blvd | 213-355-5306 |
| Los Angeles, CA | Angeles Vocational Institute - Wknd | 3540 Wilshire Blvd.; S-411 | 213-480-4882 |
| Los Angeles, CA | Cet Nursing | 639 S. New Hampshire Ave. #301 | 213-387-8383 |
| Los Angeles, CA | Difai City College | 2107 West Manchester Ave Ste-202 | 323-750-0449 |
| Los Angeles, CA | Genova Health Institute & Services / Weekend | 1300 W. Olympic Blvd Suite 401 | 213-383-7487 |
| Los Angeles, CA | L A School Nursing Career | 6399 Wilshire Blvd Suite 201 | 323-852-1882 |
| Los Angeles, CA | Lausd Dace East La Skills Center | 3921 Selig Place | 323-224-5970 |
| Los Angeles, CA | Lausd Dace La Technology Center | 3721 West Washington Blvd. | 323-732-0153 |
| Los Angeles, CA | Lausd Dace Maxine Waters Epc | 10925 South Central Avenue | 323-357-7700 |
| Los Angeles, CA | Lausd Rop/narbonne High School | 716 East 14th Street, 1st Floor | 213-745-1940 |
| Los Angeles, CA | Los Angeles Job Corps | 1031 South Hill Street | 213-741-5361 |
| Los Angeles, CA | Los Angeles Job Corps | 1020 South Olive Street | 213-748-0135 |
| Los Angeles, CA | Los Angeles Southwest College - Daycpr | 1600 West Impeiral Hwy | 323-241-5247 |
| Los Angeles, CA | Technical College/m-f | 2300 West Olympic Blvd. Suite 102 | 323-587-2364 |
| Los Angeles, CA | Westchester College Of Nursing | 8939 S. Sepulveda Blvd, Suite 302 | 310-981-9644 |
| Los Angeles, CA | Yaya Medical Training Institute | 4435b West Slauson Avenue | 913-530-7877 |
| Los Angeles, CA | Zero-max Career Institute | 5300 Santa Monica Blvd Suite 415 | 323-570-4127 |
| Los Banos, CA | Merced College-los Banos Campus | 22240 Highway 152 | 209-826-3431 |
| Lynwood, CA | Lynwood Community Adult School/evening | 4050 Imperial Hwy | 310-604-3096 |
| Madera, CA | Madera Adult School | 2037 W. Cleveland Ave | 559-675-4425 |
| Madera, CA | Madera High School | 200 South L Street | 559-675-4444 |
| Madera, CA | Madera South High School | 705 W. Pecan Ave | 559-675-4450 |
| Marysville, CA | Tri-county R.o.p. Yuba County | 1114 Yuba Street #214 | 530-749-4805 |
| Marysville, CA | Yuba County Office Of Education-charter | 1104 E Street | 530-494-8105 |
| Mc Farland, CA | Bakersfield College - Mcfarland Learning Center - Day | 599 5th Street | 661-395-4281 |
| Menifee, CA | Mt San Jacinto College - Menifee Valley Campus | 28237 La Piedra Rd. | 951-672-6752 |
| Menlo Park, CA | Jobtrain | 1200 O'brien Drive | 650-330-6429 |
| Merced, CA | Avalon Training Center - Merced | 3170 M St. | 209-384-8839 |
| Merced, CA | Merced College | 3600 "M" Street | 209-384-6128 |
| Merced, CA | Mj Nursing Assistant Training Institute | 555 West 26th Street | 209-233-9854 |
| Milpitas, CA | International School Of Nursing - Day | 238 South Hillview Drive | 408-719-8100 |
| Modesto, CA | Avalon Training Center | 1900 Coffee Rd. | 209-548-0318 |
| Modesto, CA | Modesto City Schools R.o.p./adult | 1017 Reno Ave., Bldg-b | 209-492-4222 |
| Modesto, CA | Modesto Jr College West Campus | 435 College Ave | 209-573-6382 |
| Monrovia, CA | La/monrovia Community Adult School | 920 South Mountain Avenue | 626-471-3060 |
| Montebello, CA | Montebello Community Adult School | 1200 W. Mines Avenue | 323-887-7900 |
| Monterey, CA | Monterey Peninsula U.s.d. | 700 Pacific Street #6 | 831-645-1224 |
| Moreno Valley, CA | Just Harmony Nursing Services, Inc. | 24877 Sunnymead Blvd | 951-452-9819 |
| Moreno Valley, CA | Pacific Times Healthcare College | 14340 Elsworth St, Suite B 108/109 | 951-656-4400 |
| Morgan Hill, CA | American Pro Health Education | 16360 Monterey Street #250a | 408-482-5735 |
| Mountain View, CA | Mountain Veiw/ Los Altos Adult School    Day | 333 Moffett Blvd | 650-940-1333 |
| Murrieta, CA | Trinity Health Academy | 24831 Jefferson Avenue Suite 113 | 951-677-7767 |
| Napa, CA | Napa Valley Adult Education | 1600 Lincoln Avenue | 707-253-3594 |
| National City, CA | National City Adult School | 517 Mile Of Cars Way | 619-336-9400 |
| National City, CA | The Nurse Academy | 2345 E 8th Street | 619-488-3460 |
| Newman, CA | Avalon Training Center | 709 "N" Street | 209-862-2862 |
| North Hollywood, CA | Computer Institute Of Technology | 6444 Bellingham Avenue, Suite 202 | 818-980-0415 |
| Norwalk, CA | Healthcare Career Center | 12440 Firetone Blvd. #220 | 562-868-0946 |
| Norwalk, CA | La/norwalk-la Mirada Adult School | 15711 Pioneer Blvd. | 562-860-1927 |
| Oakland, CA | American Red Cross | 3901 Broadway | 707-577-7612 |
| Oakland, CA | Professional Medical Careers Institute Of California - Day | 917 Harrison Street | 805-497-4064 |
| Oceanside, CA | Healthcare Academy Of California | 2420 Vista Way Suite 215 | 760-323-4050 |
| Oceanside, CA | Mira Costa College | One Barnard Dr. | 619-757-2121 |
| Ontario, CA | Best American Healthcare University | 337 N Vineyard Ave, 4th Floor | 951-637-8332 |
| Ontario, CA | Platt College | 3700 Inland Empire Blvd Suite 400 | 909-941-9410 |
| Orange, CA | Santiago Canyon College | 8045 E. Chapman Avenue | 714-628-4963 |
| Orosi, CA | Valley Rop/orosi High School | 41815 Road 128 | 559-686-3296 |
| Oroville, CA | Butte College | 3536 Butte Campus Dr. | 916-895-2328 |
| Oroville, CA | Oroville Adult School | 2750 Mitchell Avenue | 530-538-5350 |
| Oxnard, CA | Oxnard Adult School Camarillo Vocational Center | 1101 West Second Street | 805-385-2578 |
| Oxnard, CA | Ventura Training Institute | 2320 Wankel Way | 805-585-5485 |
| Palm Desert, CA | College Of The Desert | 43-500 Monterey Ave. | 760-346-8041 |
| Palm Desert, CA | Desert Valley Nursing Institute | 73712 Alessandro Drive Suite B3 | 760-340-2717 |
| Palm Springs, CA | California Nurses Educational Institute | 5200 E Ramon Road Building 1, Suite 1 | 760-416-5955 |
| Panorama City, CA | St. Jude Nursing School | 8200 Van Nuys Blvd. | 818-892-6141 |
| Paradise, CA | Paradise Instructional Nursing Group | 555 Pearson Road | 530-520-7948 |
| Paramount, CA | Healthcare Career College - Day | 8527 East Alondra Blvd.;s-174 | 562-804-1239 |
| Paramount, CA | Healthcare Career College -evenings | 8527 East Alondra Blvd.;s-174 | 562-804-1239 |
| Parlier, CA | Valley Rop /parlier High School (Pm-6th-7th Periods) | 601 Third Street | 558-430-7190 |
| Pinole, CA | Contra Costa Nursing Academy | 2434 San Pablo Avenue | 510-724-8700 |
| Pittsburg, CA | Advanced Medical School Of Nursing | 1760 Chester Drive | 925-458-4980 |
| Pittsburg, CA | Pittsburg Adult Education Center | 1151 Stoneman Ave | 925-473-4460 |
| Placerville, CA | Sunrise School Of Nursing | 2914 Cold Springs Road Suite B | 916-903-7247 |
| Pleasant Hill, CA | Pass Institute/pleasant Hill | 101 Gregory Lane | 925-783-4114 |
| Pomona, CA | American Medical Career College | 1460 E. Holt Ave Building 3, Suite 176a | 909-625-8050 |
| Pomona, CA | American Medical Career College | 1960 Indian Hills Blvd | 310-936-7670 |
| Porterville, CA | Porterville Adult School/valley Care | 900 West Pioneer Ave | 559-782-7030 |
| Porterville, CA | Porterville Unified School District | 465 West Olive Ave | 559-782-7210 |
| Poway, CA | Poway Adult School | 13626 Twin Peaks Rd | 858-668-4024 |
| Quincy, CA | Feather River College-quincy Campus | 570 Golden Eagle Avenue | 530-283-0202 |
| Rancho Cucamonga, CA | Reach Centers, Inc | 9375 Archibald Avenue Suite 108 | 909-483-9100 |
| Redding, CA | Shasta College- | 11555 Old Oregon Trail P.o.box 496006 | 530-339-3610 |
| Redding, CA | West Harbor Training Center | 1838 South Street | 530-768-1999 |
| Redlands, CA | Colton-redlands-yucaipa R.o.p. Nite | 1214 Indiana Court | 909-793-3115 |
| Reedley, CA | Reedley College | 995 North Reed Ave | 559-638-3641 |
| Reedley, CA | Valley Rop Reedley High School | 740 West Hubert | 559-876-2122 |
| Reedley, CA | Valley Rop-reedley Hs | 701 West. Herbert Ave. | 559-876-2122 |
| Reseda, CA | Annenberg School Of Nursing | 1930 Sherman Way | 818-757-4431 |
| Reseda, CA | Valley School Of Nursing | 18107 Sherman Way, Suite 101 | 818-206-5254 |
| Richmond, CA | Vasco Career College | 1227 Hilltop Mall Road | 510-243-7400 |
| Ridgecrest, CA | Cerro Coso Community College | 3000 College Heights Blvd | 760-384-6333 |
| Riverside, CA | Best American Healthcare University | 6700 Indiana Avenue Suite 255 | 951-637-8332 |
| Riverside, CA | California Healthcare Skills Center | 6200 Pegasus Drive #10 | 323-304-1408 |
| Riverside, CA | Corpro Nursing Academy Llc | 3579 Arlington Avenue Suite 100 | 951-663-5294 |
| Riverside, CA | Destiny Career Academy | 6840 Indiana Ave Suite 260 | 951-682-4322 |
| Riverside, CA | Mission Career College | 9731 Magnolia Avenue | 951-688-7411 |
| Riverside, CA | Riverside City College | 4800 Magnolia Avenue | 951-222-8818 |
| Riverside, CA | Riverside County Office Of Education/cte (Rcoe) Indio | 2100 East Alessandro Blvd | 760-863-3300 |
| Rocklin, CA | Sierra Community College | 5000 Rocklin Rd. | 916-781-6222 |
| Rocklin, CA | Sierra Community College (Nevada County Campus) | 5100 Sierra College Blvd. | 916-660-8300 |
| Rohnert Park, CA | North Bay Cna Training Program | 6020 Commerce Blvd, #136 | 707-304-4131 |
| Rohnert Park, CA | North Bay Cna Training Program | 1300 Valley House # 100 | 707-304-4131 |
| Rohnert Park, CA | North Bay Cna Training Program Pm | 6020 Commerce Blvd, #136 | 707-304-4131 |
| Rosemead, CA | Select Therapy Institute | 2209 North San Gabriel Blvd. | 626-572-7231 |
| Sacramento, CA | American Red Cross | 1565 Exposition Blvd | 707-577-7611 |
| Sacramento, CA | American River College | 4700 College Oak Dr. | 916-484-8176 |
| Sacramento, CA | Centerpointe Learning Institute | 7917 Bruceville Road | 916-662-9408 |
| Sacramento, CA | Charles A Jones Career & Education Center | 5441 Lemon Hill Avenue | 916-433-2600 |
| Sacramento, CA | Curam College Of Nursing | 6520 44th Street #312 | 916-669-8400 |
| Sacramento, CA | Kash Career College | 1333 Howe Avenue Suite 100 | 916-978-0700 |
| Sacramento, CA | Mary Seacole Nursing Care Training Academy | 7500 Elsie Ave. Ste.103 | 916-525-5179 |
| Sacramento, CA | Sacmed Training | 3443 Ramona Ave., Suite 25 | 916-226-5427 |
| Sacramento, CA | Sacramento County Elk Grove Adult/valley | 8401 B Gerber Road | 916-686-7709 |
| Sacramento, CA | Sacramento Job Corp. | 3100 Meadowview Road | 916-394-0770 |
| Sacramento, CA | Seeds College Of Sacramento | 2251 Florin Road Suite 12 | 916-267-0271 |
| Salinas, CA | Central Coast College | 480 South Main Street | 831-424-6767 |
| Salinas, CA | Mission Trails Rop - Session Iii - M/w Days | 867 East Laurel Drive | 831-753-4209 |
| San Andreas, CA | Avalon Training Center | 900 Mountain Ranch Road | 209-754-4122 |
| San Bernardino, CA | American Red Cross  San Bernardino Pm | 202 W. Rialto Avenue | 909-380-7255 |
| San Bernardino, CA | Inland Career Education Center | 1200 North E. St., Bldg. C | 909-388-6052 |
| San Bernardino, CA | Loma Linda University San Manuel Gateway College | 250 South G Street | 855-558-1100 |
| San Bernardino, CA | Mission Career College | 2211 Hunts Lane #q & R | 909-888-2653 |
| San Bernardino, CA | Reach Centers | 1850 N. Waterman Avenue | 909-483-9100 |
| San Diego, CA | Bridge Career Education | 1333 Camino Del Rio South Suite 107 | 619-693-5857 |
| San Diego, CA | Brightwood College San Diego | 9055 Balboa Ave | 858-279-4500 |
| San Diego, CA | California Medical College | 7851 Mission Center Court Ste 326 | 858-357-8800 |
| San Diego, CA | Fast Track Med. Trng. Ctr | 6160 Mission Gorge Rd, Suite 120 | 858-228-7564 |
| San Diego, CA | International Health Group Inc. | 8787 Complex Dr. Ste B-100 | 858-278-9800 |
| San Diego, CA | Pacific Health Educational Center - Wkd | 10225 Barnes Canyon Rd. Suite A-208 | 858-658-0362 |
| San Diego, CA | San Diego Continuing Education | 1901 Main Street | 619-388-1928 |
| San Diego, CA | San Diego Medical College | 6780 Miramar Road #204 | 619-942-8274 |
| San Francisco, CA | American Care Quest | 1426 Fillmore Street, Suite 205 | 415-885-9100 |
| San Francisco, CA | Arriba Juntos | 1850 Mission St. | 415-487-3240 |
| San Francisco, CA | Bay Area Medical Academy | 530 Bush Street Suite 201 | 415-217-0077 |
| San Francisco, CA | City College Of S.f.-southeast | 1800 Oakdale Ave. | 415-550-4300 |
| San Francisco, CA | University Of San Francisco/ica | 3625 24th St. | 415-824-2052 |
| San Jose, CA | American Red Cross - Pm | 2731 N 1st Street | 707-577-7611 |
| San Jose, CA | Edward Medical Training Center | 1913 O'tolle Ave | 408-661-8774 |
| San Jose, CA | Evergreen Valley College | 3095 Yerba Buena Rd. | 408-270-6448 |
| San Jose, CA | South Bay School Of Nursing | 1580 Oakland Rd; Ste - C-106 | 408-564-7242 |
| San Leandro, CA | San Leandro Adult School | 1448 Williams Street | 510-667-6287 |
| San Leandro, CA | Vip Nursing School, Inc | 16388 East 14th St. | 510-481-0240 |
| San Luis Obispo, CA | Cuesta College | P.o. Box 8106 | 805-546-3241 |
| San Marcos, CA | International Health Group, Inc | 330 Rancheros Drive Unit 114 | 858-278-9800 |
| San Mateo, CA | Careway Health Institute     Pm | 1528 South El Camino Real; S - 308 | 650-627-4685 |
| San Pablo, CA | Contra Costa College | 2600 Mission Bell Dr. | 510-235-7800 |
| San Ysidro, CA | San Ysidro Adult School | 4220 Otay Mesa Road | 619-934-6605 |
| Sanger, CA | Valley Rop / Sanger Summer | 1045 Bethel | 559-876-2122 |
| Sanger, CA | Valley Rop/sanger High School | 1045 Bethel Avenue | 559-524-7280 |
| Santa Ana, CA | American Red Cross - Day | 601 North Golden Circle | 800-627-7000 |
| Santa Ana, CA | Qbics Career College-wkd | 1125 East 17th Street, Suite E 210 | 714-550-1052 |
| Santa Ana, CA | Summit Career College | 1639 E. Edinger Avenue | 714-635-6232 |
| Santa Barbara, CA | Santa Barbara City College | 721 Cliff Drive | 805-965-0581 |
| Santa Barbara, CA | Trinity School Of Nursing | 7 W. Figueroa Street, Suite 300 | 805-322-3467 |
| Santa Clara, CA | Mission College | 3000 Mission College Blvd. Ms-19 | 408-748-2750 |
| Santa Clara, CA | Mission College - Fall/spring | Applied Sciences Division; Ms19 | 408-855-5374 |
| Santa Clara, CA | Nurse Builders Academy | 1825 Dela Cruz Blvd. Ste-105 | 408-970-5025 |
| Santa Fe Springs, CA | Medical Allied Career Center, Inc. | 12631 East Imperial Hwy.; Bldg D; S -10 | 562-807-2420 |
| Santa Maria, CA | Allan Hancock College - Lompoc Campus | 800 South College Drive | 805-922-6966 |
| Santa Monica, CA | American Red Cross Pm | 1450 11st Street | 310-394-3773 |
| Santa Monica, CA | Wise Caregiver Training Academy              Day | 1527 4th St. | 310-394-9871 |
| Santa Rosa, CA | American Red Cross - Day | 5297 Aero Drive | 707-577-7600 |
| Santa Rosa, CA | Santa Rosa Junior College | 1501 Mendocino Ave. | 707-527-4271 |
| Santee, CA | Grossmont Health Occupations Center | 9368 Oakbourne Road | 619-956-4300 |
| Selma, CA | Valley Rop / Selma Summer | 3125 Wright Street | 559-876-2122 |
| Simi Valley, CA | Simi Institute For Careers & Education | 1880 Blackstock Avenue | 805-579-6200 |
| Soledad, CA | Mission Trails Rop/soledad | 690 Main Street | 831-675-0105 |
| Sonora, CA | Avalon Training Center | 19929 Greenly Road | 209-532-4113 |
| South Gate, CA | Technical College | 7916 Long Beach Blvd. | 213-587-2364 |
| South San Francisco, CA | Unitek Training | 257 Longford Drive Room 5 | 650-871-0701 |
| Stanton, CA | Sri Sai Krish Institute | 12362 Beach Blvd. Suite 21 | 714-890-7023 |
| Stockton, CA | Bradford Career Center - Eve | 2522 Grand Canal Blvd.; Ste. 12-13 | 209-430-8743 |
| Stockton, CA | De Brabander California College Of Nursing | 6 West Main St.; S-k-1 | 209-898-4274 |
| Stockton, CA | Eleos Education Centers | 1221 Rose Marie Lane | 209-478-4704 |
| Stockton, CA | Future Career Academy Llc | 2626 N California Street Suite G | 916-895-6095 |
| Stockton, CA | San Joaquin Delta College | 5151 Pacific Ave. | 209-954-5454 |
| Stockton, CA | Weber Institute Of Applied Sciences And Technology | 302 W. Weber Avenue | 209-933-7330 |
| Suisun, CA | Qual-ed Quality Education For Health Care Training, Llc | 403 Marina Center | 707-389-2303 |
| Sylmar, CA | Los Angeles Mission College | 13356 Eldridge Avenue | 818-363-7698 |
| Temecula, CA | Temecula Valley School Of Nursing | 27349 Jefferson Ave Suite 200 | 951-296-2588 |
| Tollhouse, CA | Sierra High School/fresno Rop | 33326 Lodge Road | 559-855-8311 |
| Torrance, CA | American Red Cross, Torrance | 1995 West 190th St. | 310-225-2900 |
| Torrance, CA | Homestead Schools Inc. | 23800 Hawthorne Blvd. Ste 200 | 310-791-9975 |
| Torrance, CA | Southern California Regional Occupational Center | 2300 Crenshaw Boulevard | 310-224-4200 |
| Tulare, CA | Tulare Adult School | 575 W. Maple | 209-686-0225 |
| Turlock, CA | First Lady Permanente, Llc Education Center | 901-921 Geer Road | 209-250-1200 |
| Turlock, CA | Turlock Unified School District | P.o. Box 819013 | 209-667-0643 |
| Valencia, CA | College Of The Canyons | 26455 Rockwell Canyon Road | 661-362-3557 |
| Vallejo, CA | International School Of Nursing/day Class | 1330 Spring St | 707-557-7173 |
| Vallejo, CA | Vallejo Nursing School | 480 Redwood St.,redwood Square #43 | 707-557-7173 |
| Van Nuys, CA | A+ Health Care Training | 14540 Victory Blvd St. 217a | 818-387-6844 |
| Van Nuys, CA | Preferred College Of Nursing Van Nuys | 6551 Van Nuys | 818-902-3708 |
| Ventura, CA | Trinity School Of Nursing | 5500 Telegraph Road Ste 145 | 805-654-1500 |
| Ventura, CA | Ventura College | 4467 Telegraph Rd | 805-654-6342 |
| Victorville, CA | Victor Valley College | 18422 Bear Valley Rd. | 760-245-4271 |
| Visalia, CA | College Of The Sequoias | 915 South Mooney Blvd. | 209-730-3732 |
| Visalia, CA | Milan Institute | 6500 South Mooney Blvd | 559-684-3900 |
| Visalia, CA | Visalia Adult School | 3110 E. Houston | 559-730-7655 |
| Visalia, CA | Visalia Charter Independent Study | 1830 W. Meadow Lane | 559-735-8055 |
| Vista, CA | Brightwood College Vista | 2022 University Drive | 760-305-0233 |
| Walnut Creek, CA | Hillendale Home Care | 1777 North California Blvd. St.210 | 925-933-8181 |
| Walnut, CA | Life-ed 4 Nurses | 18800 Amar Road, Suite A-07 | 626-964-4600 |
| Walnut, CA | Mt San Antonio College | 1100 North Grand Avenue | 909-274-5757 |
| Walnut, CA | Windsor School Of Nursing Assistants Day | 18780 Amar Rd. S- 202, 203 | 626-810-0058 |
| Wasco, CA | North Kern Vocational Training Center - Wasco | 2150 Seventh St. | 661-758-3045 |
| Watsonville, CA | Monsbey College | 6 Hanger Way | 831-786-0531 |
| West Covina, CA | East San Gabriel Rop/tc Morning Program | 1501 West Del Norte Street | 626-962-5080 |
| Westlake Village, CA | Professional Medical Careers Institute Of California | 920 Hampshire Road Ste. S | 805-497-4064 |
| Whittier, CA | La/tri-cities Rop | 10800 Benavon Street, Unit E | 562-698-9571 |
| Whittier, CA | Professional Career Development Center | 13601 Whittier Blvd Ste 209 | 562-485-1487 |
| Whittier, CA | Rio Hondo Community College | 3600 Workman Mill Road | 562-908-3421 |
| Wilmington, CA | Los Angeles Harbor College | 1111 Figueroa Place | 310-233-4262 |
| Woodland Hills, CA | Lausd Dace West Valley Occupational Center | 6200 Winettka Ave | 818-346-3540 |
| Yreka, CA | College Of The Siskiyous | 2001 Campus Drive | 530-841-5929 |
| Yuba City, CA | American Red Cross/yc/northestern Ca | 2125 Onstott Road | 530-673-1460 |
| Yuba City, CA | Sutter County One Stop | 950 Tharp Road #1000 | 530-822-5120 |