Free CNA Classes in California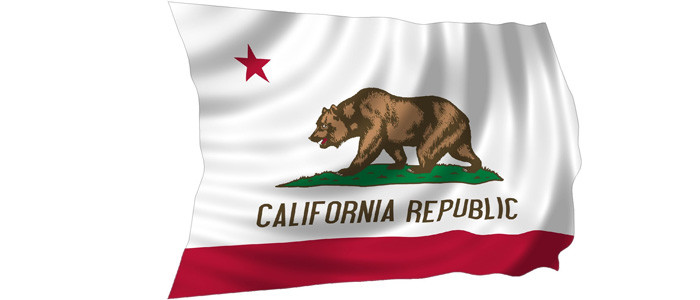 Several individuals are seeking for a permanent job in California. If you have the passion for making a difference to other people's lives, you can always consider working in the healthcare field. The easiest and fastest way to be employed in a health care setting is through a CNA training program. CNA's or the Certified Nursing Assistants are primary caregivers to patients housed in hospitals, nursing homes, long-term care facilities and many others. They work together with nurses, doctors and other members of the healthcare team to provide quality services and make the patient well.
Nevertheless, if you want to be a CNA without having to spend a lot, you can choose to undergo free CNA classes in California. These free classes are often provided with employment, so you have to find the best institution that you are going to enrol. Try seeking free CNA classes in these schools and nursing facilities. Most of them are offering it for a limited period so know how the admission process goes so you can find a slot.
Free CNA Classes in California by American Red Cross
The American Red Cross is a common source of free CNA training in California and other states of America. Usually, their training programs are offered all year round for a limited number of students per session and individuals who availed it for free should ensure to complete the requirements beforehand. The good thing about American Red Cross is their credibility in providing the nursing assistant training. They often have full facilities and well-experienced volunteers or staff to teach aspiring CNA's so one can learn the basic knowledge and skills for the said profession. The American Red Cross has a lot of tied up nursing facilities with them, and students will be exposed in a local hospital setting during the training program. Licensed professionals like Nurses, LPN's or CNA's supervise these students to learn the necessary skills step by step.
Reedley College
The free CNA class of Reedley College is a 6-month course that begins in October and finishes in April. It is usually limited to some students, but there are free CNA class opportunities provided every year. Students undergoing the program will learn several nursing skills for their profession. They will be taught different concepts during their classroom lectures, such as anatomy, physiology, disease process and many others. They will also have a laboratory training or skills demonstration in which students can practice the skills they should have like vital signs taking, morning care, lifting and moving patients, therapeutic communication, and medical terminologies. Once the program is finished, students will then be eligible to sit for the certification exam. Availing the free CNA classes at Reedley College can be a great opportunity to lessen the cost of the training program. Students can apply to various scholarship programs that fund a nursing assistant course. Most of the time, these programs require the applicants to submit an application at the financial aid office. The institution looks for students who have the passion for finishing a CNA training program and who demonstrates financial need.
Lake Tahoe Community College
Lake Tahoe Community College offers regular nursing assistant training programs and free CNA classes in California once a year. The program is a 168-hour training, with 12 weeks of lectures and clinical studies that meet twice or once a week. Normally, the estimated cost of the program is $900 inclusive of the registration fees, uniform, textbook, shoes, watch, stethoscope, fingerprinting, certification testing and application fee at the Department of Health Services, but for individuals who were granted scholarships and grants, they pay nothing except for their enrollment requirements. The Lake Tahoe Community College has been producing significant CNAs over the years, so students who graduated from the program will learn a lot from their training. However, availing the free CNA class can be a little challenging because of the limited number of scholarship programs in the college. Students enrolled in the institution have to possess excellent academic record and financial need to have greater chances of getting an approval. These individuals also need to perform well in their theoretical instruction and clinical practice. Becoming one of the beneficiaries of Lake Tahoe's scholarship programs is an excellent opportunity to be a certified nursing assistant in the state of California.
Franklin Career College
Franklin Career College has a CNA training program that meets for six weeks with 166 hours of lectures, clinical exposure and laboratory training. Classes are usually on Mondays and Tuesdays with clinical hours intended on Wednesdays. Students for the program will also go through some nursing concepts and skills training which will be useful for their profession. They will have a clinical rotation in a hospital, nursing home or long-term care facilities, depending on which institution is available or connected to the institution. Free CNA classes in California by FCC may not be available all throughout the year, but interested individuals can avail or inquire it through their financial aid office. The financial aid office of Franklin Career College usually handles the scholarship programs and financial aid grants to students. Individuals who cannot pay the tuition cost for a CNA training program can apply for these opportunities. However, the scholarship funds a student's CNA training once he or she is financially struggling and possesses excellent academic track. The screening process is very selective, but applicants can apply to various scholarship programs at the same. Grades should also maintain all throughout the course to enjoy the benefits of the scholarship program.
Professional Medical Careers Institute of California
The Professional Medical Careers Institute of California is also having their CNA training program for eight days or nine-week evening schedules. It has 79 hours of classroom lectures and 104 hours of clinical rotation, which totals around 185 hours of training. Free CNA classes in California are also offered to students granted with scholarships but it does not usually provide all year round, or it depends on the availability of funds. Professional Medical Careers Institute of California is offering this opportunity to aspiring CNA's who cannot provide for their studies, as well as those who excel academically. They just have to make sure that they pass the requirements like criminal background check, health screening, immunization, high school diploma or GED and other documents needed by the institution. These individuals should also pass the interviews and exams provided by the school as part of the screening process. The free CNA class is an excellent opportunity to study a nursing assistant training program without paying anything.
Shasta Tehama – Trinity College
Individuals who are struggling to pay for a healthcare training program can seek free CNA classes at Shasta Tehama – Trinity College. Shasta Tehama – Trinity College offers a one-semester nursing assistant course consisting of eight hours classroom lecture and sixteen hours of laboratory/clinical practicum per week. The program is worth 13 units of college credit which can be used in pursuing advanced studies in a college or university. Students taking the CNA training program will go through rigorous training and lectures to equip them with the necessary knowledge and skills. Admission to the course is limited to ensure that a personalized training is given to every nursing assistant. Students who are availing the free CNA course should meet the educational requirements of the scholarship program. Most of the programs accept scholars who excel academically and who are having a financial struggle. A physical examination, interviews and written exam will also be conducted to screen the applicants. Individuals who are privileged to get a free CNA training program should make sure that they obtain outstanding performance all throughout the course.
College of the Redwoods
The Nurse Assistant program of the College of the Redwoods is a one semester course composed of classroom lectures, laboratory training, and clinical practicum. This program is worth six units and can be taken either in Fall or Spring semesters. The goal of the CNA training program is to develop individuals who can be potential healthcare providers. The faculty of the school is an expert and licensed professional who will impart the basic nursing skills like skin care, bed making, special treatments, and many others, to students who have the desire to serve the people. Clinical practicum takes place in an affiliated health care facility. Students in the CNA program will get the chance to be trained by recognized faculty and staff. The program typically costs $1288, but scholarships can be obtained to lessen the fees. Students who have good grades and who cannot pay the entire tuition can apply for a scholarship program at College of the Redwoods to avail a free CNA class.
San Jose State University
San Jose State University is one of the established universities in California that offers a nursing assistant training program for individuals who want to work in the healthcare field. The CNA training program incorporates classroom lectures with laboratory training and clinical practicum. Students in the program are taught within the state of the art facilities of the university, with supervision from their highly experienced licensed healthcare professionals. They will learn various nursing concepts and skills that are useful in the healthcare field. Online resources are also provided to foster learning. The university makes it a point to meet the educational and professional goals of every student who want to become a nursing assistant. Most graduates successfully pass the certification exam and can work in various healthcare settings. In fact, some of these individuals were able to pursue an advanced education which allows them to secure better pay and promotion. Nevertheless, free CNA classes at San Jose State University can be availed by students who are under a scholarship or financial aid program.
University of Southern California
The University of Southern California is offering a free CNA training program which will allow the graduates to take the state certification exam for nursing assistants. The program combines classroom lectures, laboratory training, and clinical practicum, allowing the students to get a hands-on experience at any approved healthcare facilities. Students in the CNA program are provided with valuable resources which they can make use during the program. They can have access to the university's facilities, particularly the simulation lab where their skills are developed, and essential knowledge in different concepts is given. The free CNA training program may not be for everyone, but it can provide a huge cut in anyone's expenses. To apply for the program, students have to ask the financial aid office and inquire about its availability. There are certain requirements for the program that needs to be met and applicants for the free CNA training should excel to be granted a scholarship. However, there are also scholarship programs available for single mothers and students facing financial hardship.