Free CNA Classes in Baton Rouge, LO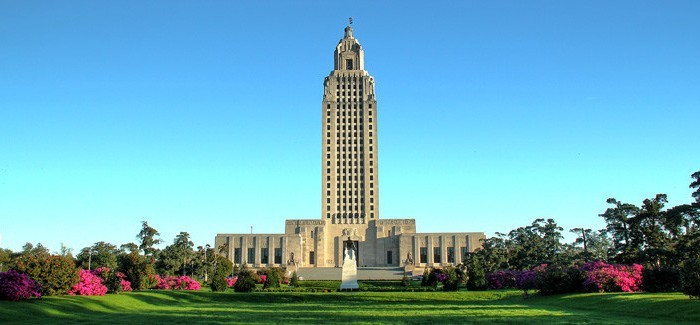 There are a lot of unemployed individuals due to the economic recession. However, several schools and healthcare institutions are offering free CNA classes in Baton Rouge, Louisiana in response to the unemployment crisis. Individuals who are high school graduates and want to a stable career in healthcare can take the free CNA classes in Baton, Rouge, Louisiana and work as a nursing assistant as soon as they become certified. The free classes can be completed in a few weeks. The good news is graduates get employment right away. If you would like to know more about free classes, inquire at these institutions below:
Advance Healthcare Institute
Advance Healthcare Institute provides the best and fastest CNA training program in Baton Rouge. This institution was founded by a nurse and has more than 30 years of experience in providing quality CNA training program. The small class size provides a great opportunity for students to learn the basic nursing principles and skills to practice the profession. It also gives individual as a result of the 1:1 ratio of instructor to student. The mission of Advance Healthcare Institute is to educate and train aspiring nursing assistants to provide outstanding services to patients. Students will have two weeks of comprehensive training which includes 40 hours of hands-on training and another 40 hours of clinical exposure. The tuition cost is $700, and scholarship programs are available for those who qualify. Applicants have to be 18 years old or above and must pass the criminal background check, drug screening, a TB skin test and physical exam.
The best thing about Advance Healthcare Institute is they invested in high-quality equipment and learning resources. Classrooms are equipped with audio-visual training tables and chairs, as well as flat screen TV for AV and video presentations. They also have a skills lab which looks like a hospital room complete with a hospital bed, wheelchair, IV pole, bedside table, and other medical equipment. Students can take advantage of these resources and approach their instructors whenever they want to learn more about certain nursing procedures or topics. Furthermore, the CNA training program of Advance Healthcare Institute takes place several times a year. Hence, prospective students can enroll at any time whenever they are ready.
Baton Rouge Community College
Baton Rouge Community College offers a Certified Nursing Assistant training program to interested individuals who want to jumpstart a healthcare career. The program equips the students for potential employment in home health agencies, hospitals, and long-term care facilities where bedside care is needed. There are three components in the CNA class which includes classroom instruction, laboratory training, and hands-on clinical practice. Students learn various nursing concepts and skills such as body structure and function, introduction to healthcare, OBRA skills, computer skills, and job-seeking process. They will also have an opportunity to handle actual patients or residents with supervision from a licensed CNA instructor.
Individuals who wish to enroll in the CNA training program have to be admitted first at Baton Rouge Community College. They have to be at least 16 years old with an Accuplacer Reading score of 53 and a recent AHA CPR certificate. The other requirements of the program include a negative drug screening result, clean criminal background check, student liability statement form, current TB screening, complete immunization record, and a capability to perform various physical activities.
The CNA training program is offered all throughout the year and has corresponding tuition and fees. However, students can avail a free CNA class through financial assistance, workforce development programs, and scholarships. These programs are limited and have certain criteria to meet. They can apply for these opportunities directly at the school's Financial Aid Office.
Flannery Oaks Guest House
Flannery Oaks Guest House is a healthcare facility in Baton Rouge, Louisiana that provides free Nursing Assistant certification classes or tuition reimbursement program to qualified individuals who are willing to join their healthcare team. Individuals who want to take part in this opportunity have to be willing to work for them after passing the certification exam and must agree to the contract of Flannery Oaks. The Certified Nursing Assistant training program is much like any other healthcare training since it also includes classroom instruction, skills training, and hands-on clinical practice. Prospective participants must attend the classes without absences and must work at Flannery Oaks Guest House as full-time or part-time Certified Nursing Assistants upon passing the certification exam for CNAs.
Several benefits are granted to individuals who are selected for the CNA class. Aside from guaranteed employment, they will also enjoy a flexible scheduling, competitive salary, health insurance, credit union participation, vacation and holiday pay, uniforms, and short-term disability policy. The Certified Nursing Assistant training program is only given to individuals who meet the criteria of the position and who agree to work in Flannery Oaks for a certain period. Few participants are chosen per program that is why applicants have to apply as early as possible. The application can be made in person by visiting the healthcare facility in 1642 N. Flannery Road, Baton Rouge, Louisiana, 70815, USA, or through online at FlanneryOaks@asimgt.com.
East Baton Rouge Parish Schools
East Baton Rouge Parish Schools is offering tuition-free CNA certification course to individuals who wish to start working in the healthcare field. The program is offered to help numerous high school graduates and unemployed individuals who want to start or get back into the workforce labor through a short healthcare course that qualifies them for a certification exam. A combined classroom instruction, lab training, and hands-on clinical practice are incorporated into the training, allowing participants to know more about the profession and gain sufficient knowledge and skills for the profession. The course lasts for several weeks and classes or training are rigorous, requiring students to make a full-time commitment. At the end of the program, graduates can take the certification exam for nursing assistants, and they will be listed in the CNA registry if they pass the test.
Furthermore, the tuition-free CNA certification course at East Baton Rouge Parish Schools is only for qualified individuals who are 18 years old and above, with a high school diploma or GED equivalent. Possessing a qualifying result on the TABE Test is necessary, but every prospective applicant must be enrolled or qualified for enrolment in EBRPSS Adult Education course. There are only a few candidates invited in the CNA certification course that is why interested individuals have to apply as soon as possible and must show their personal best. Most of the time, graduates often receive immediate employment after passing the certification exam. Thus, taking the program can be a great way to start working in the healthcare field right away.
Nursing Homes which might offer free Nursing Assistant Training Programs in Baton Rouge, Louisiana;
Baton Rouge Health Care Center
Clare Manor Nursing Home
Carrington Place of Baton Rouge
Heritage Manor of Baton Rouge
Landmark of Baton Rouge
Capitol House Nursing & Rehab Center
Sterling Place
Colonial Care Retirement Center
Ollie Steele Burden Manor Nursing Home
Nottingham Regional Rehab Center
The Guest House
Affinity Nursing & Rehab Center
The Care Center
North Point Healthcare Center