Free CNA Classes in Arizona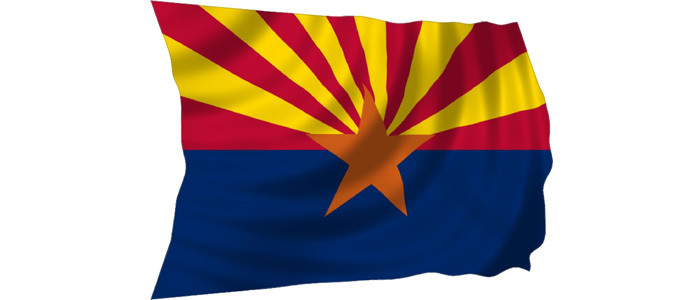 The shortage of Certified Nursing Assistants in Arizona has pushed some schools and healthcare institutions to offer free CNA classes. These classes are similar to regular classes, except that students will not be paying anything and will have sure employment after passing the certification exam. Individuals who are unemployed and having a hard time seeking a permanent job will enjoy the privileges of becoming a CNA. Certified nursing assistants are not only the primary healthcare providers to patients, but they are also the professionals who assist nurses, doctors, occupational therapists and other healthcare workers. They play a vital role in any hospital or long-term care facility, which is why they are greatly needed everywhere in Arizona.
However, the free CNA classes in Arizona are not offered all the time. If you are an aspiring nursing assistant without financial means, you can search online or inquire at local healthcare institutions and schools about scholarships and grants for nursing assistants. Arizona has a lot of career opportunities for CNA's; so if you want to grab them, it is advised to find a free CNA class among these schools and healthcare facilities.
Approved CNA Training Centers:
Trendsetters CNA Academy
The Trendsetters CNA Academy is an institution with nursing programs specialized to individuals wanting to become nursing assistants in hospitals, nursing homes or other medical facilities. The free CNA classes are available every year, and interested applicants have to apply beforehand to get a slot. Slots for free CNA classes in Arizona are limited, and they might not be available if several students are enrolled in program. Students will learn several nursing skills like bathing, grooming, blood pressure taking and many others. They will be equipped with the knowledge and skills to successfully pass the certification exam which happens right after the program. The free CNA classes of Trendsetters CNA Academy provide a lot of opportunities in the healthcare profession. The institution ensures that graduates are not only eligible for the state certification exam but are also competent to provide care to various patients.
CareGiver Medical Institute
CareGiver Medical Institute has free CNA training programs for individuals interested in becoming a nursing assistant. The program is similar to other CNA programs, except that it has employment offer right after passing the certification exam. Individuals privileged to undergo the training for free are assured to start earning a salary from the day they get their employment contract. The program will teach the skills and nursing theories necessary for the profession, while it also expose students to different healthcare settings like hospitals, nursing homes or long-term care facilities, depending on the school's affiliation. The Arizona Board of Nursing approves the CNA training program of CareGiver Medical Institute. Individuals who want to avail themsleves of free CNA courses can apply through the school's financial aid office thorugh which scholarship programs are granted to deserving students.
Boswell Extended Care Center
Boswell Extended Care Center offers free CNA training for Arizona residents. To be admitted, the student must undergo a criminal background check and health screening and is required to present a high school diploma or GED along with his/her immunization records. The training program has a limited number of students, which is why interested individuals should apply for the free CNA classes in Arizona beforehand. Classroom lectures, clinical training and laboratory exposure take place during the entire program during which students will be supervised by a licensed nurse, CNA or LPN. The free CNA class at Boswell Extended Care Center is often granted to financially needy and academically excellent students. Applicants of the free course must qualify for these criteria to be considered for a scholarship. Boswell Extended Care Center has high-quality facilities for this program; graduates became competent and prepared for the demands of the profession.
Cactus Wren Training Program LLC
Cactus Wren Training Program LLC is a recognized institution in the assisted living industry and one of the best providers of CNA training in Arizona. Free CNA classes are given to individuals who qualify for their scholarships programs. The CNA training covers both classroom instruction and hands-on clinical practicum during which students are supervised by a preceptor, either a Registered Nurse or a Certified Nursing Assistant. Cactus Wren Training Program LLC is equipped with state-of-the-art facilities that students can make use of during their CNA training. The institution's faculty and staff are licensed healthcare professionals with years of experience in the industry. Taking the free CNA training under the Cactus Wren Training Program LLC provides an opportunity to become a health care provider without the need to pay a huge amount of money. Applicants have to show full commitment to the program to be accepted.
LAM & Associates School of Nursing Assistants, LLC
Although the free CNA training program at LAM & Associates School of Nursing Assistants, LLC is not offered all the time, individuals who secure free-of-charge training receive a quality education that equips them for the certification exam and potential employment. The free CNA training program incorporates clinical practicum into the typical classroom teaching and laboratory training. Students in the program will learn various nursing concepts and skills useful in providing primary care. These individuals will be supervised by the school's licensed healthcare professionals. To be accepted for the free CNA training at LAM & Associates School of Nursing Assistants, LLC, prospective applicants will have to keep watch on their requirements and deadlines of application. These individuals must show an inability to cover the tuition fees and have an excellent academic track record. Few applicants will be granted for the free CNA training.
Schools offering Free CNA Classes:
Glendale Community College
The Glendale Community College offers free CNA classes that cover 36 hours of lecture instructions, 44 hours of laboratory training and 40 hours of long-term clinical practice. Normally, the CNA training program is not free, but there are scholarships and grants offered to qualified individuals. This free CNA class in Arizona is similar to the regular program, but it does not cover the certification exam fees, which are needed upon finishing the program. Glendale Community College is a great venue for CNA training; thus, it is an opportunity to complete the program at a minimal cost. Interested applicants for the free CNA training have to meet the qualifications of the college. In addition, these individuals must also demonstrate inancial hardship and excellent academic grades. The scholarship program for the free CNA training is not offered to everyone, but obtaining one will the open doors of career opportunity.
Gila Community College
Gila Community College offers a nursing assistant training program for 18 credits. The program involves classroom courses, clinical training and laboratory instruction, which usually costs $800. Individuals wishing to avail themselves of the free CNA classes in Arizona can inquire at the admissions office to know the full requirements needed to qualify for the program and certification exam. The CNA training program of Gilas Community College prepares students for this mandatory state certification exam. It allows students to gain the knowledge and skills necessary for meeting the demands of the profession. The application process is often selective, but individuals who are accepted for the program receive the best training from well-experienced faculty and staff.
Everest College Phoenix
Everest College Phoenix  has a free CNA class every year. This free-of-charge program is limited to a few students per year so one should apply well before the start of enrollment. Just like other prpgra,s, Everest College Phoenix will expose students to classroom lectures, laboratory work and clinical training. This mode of instruction is followed to provide the requisite knowledge and skills at the same time for future Certified Nursing Assistants. Once the program has been completed, students will be required to take the certification exam to gain eligibility as a CNA. At the moment, there are several opportunities for CNA's in Arizona, so enrolling through Everest College Phoenix can be of great help.
Coconino Community College
Coconino Community College offers free CNA classes in Arizona for students who successfully pass the school's scholarship programs. The Nurse Aide Training Program is a combined program of classroom education and hands-on clinical practice. Students must complete 40 hours of clinical exposure and four credit courses with a grade of B or better. These requirements should be completed before applying for the certification exam. The usual cost of the CNA training program at Coconino Community College is $684, which does not include fees for a criminal background check and vaccinations. However, students under a scholarship program will pay less or nothing at all. Coconino Community College has various programs that allow individuals to obtain free CNA training. Interested applicants must excel academically and show financial struggle. The scholarship programs are often limited to a few students. Thus, applicants should ensure they meet the necessary qualifications.
Central Arizona College
Some scholarship programs are offered at Central Arizona College. These learning opportunities enable students to take the CNA program for free. The application process may be selective but successful applicants will get the chance to study in a quality CNA program with no cost at Central Arizona College. The Nurse Assistant program is given in a simulated workplace environment that involves classroom/lab instruction, practical hands-on training, and community practice. This CNA training is a fast-track system that lasts for approximately 16 to 18 weeks. Evening and weekend classes are also offered. The quality of the free CNA classes at Central Arizona College is comparable to the classes provided for regular tuition. Students have to finish the first 60 hours of training in a classroom setting where theories and applicable skills are taught. The remaining 90 hours are the clinical practicum held in an affiliated nursing home or hospital.
GateWay Community College
GateWay Community College offers a 6-credit Nurse Assistant training program that combines classroom lectures with laboratory skills training and actual clinical practicum in an approved healthcare facility. The program costs around $1,136 including related fees, but students qualified for scholarship initiatives will pay less or nothing at all. The free CNA classes at Gateway Community College can be obtained through the school's financial aid office where learning programs are offered at no cost. Individuals apply for these programs must show financial need to be considered. They also are required to present excellent academic credentials as part of the evaluation process. GateWay Community College will make sure that its students are trained and  become highly qualified to take the certification exam for potential employment.
All Arizona State Approved CNA Programs
| LOCATION | FACILITY | ADDRESS | PHONE |
| --- | --- | --- | --- |
| Phoenix, AZ | A Plus Healthcare Training | 11024 N 28th Dr #260 | 480-376-2590 |
| Glendale, AZ | Academic Training Az (Fka K's Training & Learning Center) | 8751 N 51st Ave #102 | 602-350-5154 |
| Tucson, AZ | Academy For Cargiving Excellence | 4725 N 1st Ave | 520-338-4402 |
| Phoenix, AZ | Accord Healthcare Institute | 3816 N 27th Ave | 602-714-3439 |
| Mesa, AZ | Arizona Cna Training Program | 801 S Power Rd # 203 | 480-388-7897 |
| Mesa, AZ | Arizona Medical Training Institute | 1530 N Country Club Dr #11 | 480-835-7679 |
| Yuma, AZ | Arizona Western College | P.o. Box 929 | 928-344-7554 |
| Chandler, AZ | Basha High School | 5990 S Val Vista Dr | 480-224-2314 |
| Prescott Valley, AZ | Bradshaw Mountain High School | 6000 E Long Look Dr | 928-759-4100 |
| Phoenix, AZ | Brookline College | 2445 W Dunlap Ave Ste 100 | 602-242-6265 |
| Tempe, AZ | Brookline College - Tempe | 1140 S. Priest Drive | 480-545-8755 |
| Tucson, AZ | Caregiver Training Institute – Main | 710 S Kolb Rd #4 | 520-325-4870 |
| Winkelman, AZ | Central Arizona College – Aravaipa | 80440 E Aravaipa Rd | 520-357-2800 |
| Maricopa, AZ | Central Arizona College - Maricopa Campus | 17945 Regent Dr | 520-494-6400 |
| San Tan Valley, AZ | Central Arizona College - San Tan Campus | 3736 E Bella Vista Rd | 480-677-7825 |
| Coolidge, AZ | Central Arizona College - Signal Peak | 8470 N Overfield Rd | 480-677-7712 |
| Apache Junction, AZ | Central Arizona College – Superstition Mountain | 805 S Idaho Rd | 480-677-7700 |
| Coolidge, AZ | Central Arizona Valley Institute Of Technology (Cavit) | 1789 W Coolidge Ave | 520-423-2991 |
| Yuma, AZ | Cibola High School | 4100 W 20th St | 928-502-6795 |
| Benson, AZ | Cochise College - Benson Center | 1025 Az-90 | 520-586-1981 |
| Rdbisbee, AZ | Cochise College – Bisbee High School | 325 School Terrace | 520-432-5714 |
| Sierra Vista, AZ | Cochise College – Buena High School | 5225 Buena School Boulevard | 520-515-2714 |
| Douglas, AZ | Cochise College - Douglas Campus | 4190 West Highway 80 | 520-515-5309 |
| Douglas, AZ | Cochise College - Douglas High School | 1550 15th St | 520-364-3462 |
| San Simon, AZ | Cochise College - San Simon High School | 2226 I-10bl | 520-845-2275 |
| Sierra Vista, AZ | Cochise College - Sierra Vista Campus – Main | 901 Colombo Ave | 520-515-7471 |
| St David, AZ | Cochise College - St. David High School | 70 E Patton St | 520-720-4781 |
| Tombstone, AZ | Cochise College – Tombstone High School | 1211 N Yellow Jacket Way | 520-457-2215 |
| Elfrida, AZ | Cochise College – Valley Union High School | 4088 W Jefferson Rd | 520-642-3482 |
| Willcox, AZ | Cochise College - Willcox Center | 470 N Bisbee Ave | 520-384-4502 |
| Willcox, AZ | Cochise College - Willcox High School | 240 N Bisbee Ave | 520-384-8601 |
| Flagstaff, AZ | Coconino Community College | 2800 S Lone Tree Rd | 928-526-7640 |
| Flagstaff, AZ | College America - Flagstaff | 399 South Malpais Lane, 2nd Floor | 928-213-6060 |
| Phoenix, AZ | College America - Phoenix | 9801 North Metro Parkway East | 602-589-9860 |
| San Tan Valley, AZ | Combs High School | 2505 E Germann Rd | 480-882-3540 |
| Glendale, AZ | Deer Valley High School | 18424 N 51st Ave | 623-845-4066 |
| Mesa, AZ | East Valley Institute Of Technology (Evit) Adult Evening Na Training Program | 1601 W Main St | 480-461-4018 |
| Mesa, AZ | East Valley Medical College, Inc. | 205 E Southern Ave | 480-776-0070 |
| Thatcher, AZ | Eastern Arizona College – Thatcher Campus | 615 N Stadium Ave | 928-428-8396 |
| Kingman, AZ | Gardens Rehabilitation & Care | 3131 Western Ave | 928-718-0718 |
| Phoenix, AZ | Gateway Community College | 108 N 40th St | 602-286-8531 |
| Phoenix, AZ | Gateway Community College - Central City | 1245 East Buckeye Road | 602-238-4367 |
| Globe, AZ | Gila Community College/eastern Arizona College Gila Pueblo Campus | 8274 South Six Shooter Canyon Road | 520-428-3151 |
| Payson, AZ | Gila Community College/eastern Arizona College Payson Campus | 201 N Mud Springs Rd | 520-474-2224 |
| Yuma, AZ | Gila Ridge High School | 7150 E 24th St | 928-502-6788 |
| Glendale, AZ | Glendale Community College | 6000 W Olive Ave | 623-845-3264 |
| Camp Verde, AZ | Haven Of Camp Verde | 86 W Salt Mine Rd | 928-567-5253 |
| Cottonwood, AZ | Haven Of Cottonwood | 197 S Willard St | 928-634-5548 |
| Flagstaff, AZ | Haven Of Flagstaff | 800 W University Ave | 928-779-6931 |
| Phoenix, AZ | Haven Of Phoenix | 4202 N 20th Ave | 602-264-3824 |
| Sedona, AZ | Kachina Point Na Program | 505 Jacks Canyon Rd | 928-284-1000 |
| Yuma, AZ | Kofa High School | 7904, 3100 S Avenue A | 928-502-5400 |
| Bullhead City, AZ | Legacy Rehab And Care Center | 2812 Silver Creek Rd | 928-763-8901 |
| Kingman, AZ | Lingenfelter Center | 1099 Sunrise Ave | 928-718-4852 |
| Prescott, AZ | Meadows Of Northern Arizona Cna Training | 809 Gail Gardner Way | 928-778-3570 |
| Peoria, AZ | Medstar Academy | 14100 North 83rd Avenue, Ste 230 | 623-773-9000 |
| Mesa, AZ | Mesa Community College | 1833 W Southern Ave | 480-461-7106 |
| Phoenix, AZ | Metro Tech High School | 1900 W Thomas Rd | 602-764-8000 |
| Bullhead City, AZ | Mohave Community College Bullhead City Campus - Main | 3400 Az-95 | 928-758-3926 |
| Kingman, AZ | Mohave Community College Kingman Campus | 1971 Jagerson Ave | 928-757-4331 |
| Havasu City, AZ | Mohave Community College Lake Havasu Campus | 1977 Acoma Blvd. West Lake | 928-505-3378 |
| Kingman, AZ | Mohave Community College Lee Williams High School | 400 Grandview Ave | 928-753-6216 |
| Colorado City, AZ | Mohave Community College North Mohave Campus | 480 S Central St | 928-875-2799 |
| Bullhead City, AZ | Mohave Community College River Gardens Rehab & Care Center | 2150 Silver Creek Rd | 928-763-8700 |
| Glendale, AZ | Moon Valley High School Glendale Union High School District | 7650 N 43rd Ave | 602-616-1798 |
| Tucson, AZ | Mountain View Care Center | 1313 W Magee Rd | 520-797-2600 |
| Chinle, AZ | Navajo Technical University | Po Box 849 | 928-674-5764 |
| Phoenix, AZ | North Mountain Medical And Rehab Center | 9155 N 3rd St | 602-218-9483 |
| Winslow, AZ | Northland Pioneer College Little Colorado Campus | 1400 East Third Street | 928-532-6133 |
| Snowflake, AZ | Northland Pioneer College Silver Creek Campus | 1611 S. Main St | 928-532-6136 |
| Springerville, AZ | Northland Pioneer College Spingerville/eager Center (Navit) | 940 E. Maricopa St | 928-333-2498 |
| Show Low, AZ | Northland Pioneer College White Mountain Campus – Pc103, M3 | 1001 W. Deuce Of Clubs | 928-532-6136 |
| Whiteriver, AZ | Northland Pioneer College Whiteriver Center | 720 S. Chief Ave | 928-674-5218 |
| Phoenix, AZ | Paradise Valley Community College | 18401 N 32nd St | 602-787-7284 |
| Cave Creek, AZ | Paradise Valley Community College Cactus Shadows High School | 5802 E Dove Valley Rd | 602-787-7007 |
| Phoenix, AZ | Paradise Valley High School | 3950 E Bell Rd | 602-867-5554 |
| Gilbert, AZ | Perry High School | 1919 E Queen Creek Rd | 480-812-7616 |
| Phoenix, AZ | Phoenix Job Corps Center | 518 S 3rd St | 602-254-5921 |
| Nogales, AZ | Pierson Vocational High School | 451 N Arroyo Blvd | 520-325-8470 |
| Tucson, AZ | Pima Community College Ctd – Desert Vista | 5901 S Calle Santa Cruz | 520-206-5140 |
| Tucson, AZ | Pima Community College West Campus Nra 101 | 2202 W Anklam Rd | 520-206-6661 |
| Tucson, AZ | Pima County Joint Technical Education District Jted - 22nd St Campus | 2855 W Master Pieces Dr | 520-352-5833 |
| Tucson, AZ | Pima County Joint Technical Education District Jted - Camino Seco Central Campus | 8727 E 22nd St | 520-352-5833 |
| Mesa, AZ | Pima Medical Institute - Dobson Road Campus | 957 S. Dobson Road | 480-644-0267 |
| Mesa, AZ | Pima Medical Institute – Power Road Campus | 2160 S. Power Road | 480-644-0267 |
| Glendale, AZ | Providence Training Institute | 9189 N 59th Ave #2 | 602-606-8879 |
| Queen Creek, AZ | Queen Creek High School | 22149 E. Ocotillo Rd | 480-987-5965 |
| Somerton, AZ | Regional Center For Border Health, Inc. Dba College Of Health Careers | 950 E. Main Street, Building A | 928-315-7600 |
| Yuma, AZ | Regional Center For Border Health, Inc. - Aztec Dba College Of Health Careers | 330 W. 24th St. Ste-2 | 928-314-1918 |
| Parker, AZ | Regional Center For Border Health, Inc. Dba College Of Health Careers Parker Campus | 601 Riverside Dr #7 | 928-669-4436 |
| Rio Rico, AZ | Rio Rico High School | 590 Camino Lito Galindo | 520-325-4870 |
| Bullhead City, AZ | River Gardens Rehab & Care Center | 2150 Silver Creek Rd | 928-763-8700 |
| Scottsdale, AZ | Saguaro High School | 6250 N 82nd St | 480-484-7100 |
| Phoenix, AZ | Star Canyon School Of Nursing | 8900 N Central Ave #104a | 602-943-1337 |
| Mesa, AZ | Sun Valley High School | 1143 S Lindsay Rd | 480-497-4800 |
| Peoria, AZ | Sunrise Mountain High School | 21200 N 83rd Ave | 623-487-5125 |
| Scottsdale, AZ | Thunderbird Adventist Academy Na Program | 7410 E Sutton Dr | 480-634-6876 |
| Cottonwood, AZ | V'acte-valley Academy For Career & Technology Education (Fka Mingus Union High School) | 3405 E. State Route 89a, Building B | 928-634-7131 |
| Tempe, AZ | Valley Vocational Academy | 1845 E Broadway Rd #114 | 480-247-9388 |
| Prescott, AZ | Yavapai Community College – Main Campus | 1100 E. Sheldon Street | 928-445-7300 |
| Clarkdale, AZ | Yavapai Community College – Verde Valley Campus | 601 Black Hills Dr | 928-634-7501 |