Free CNA Classes in Anchorage Municipality AL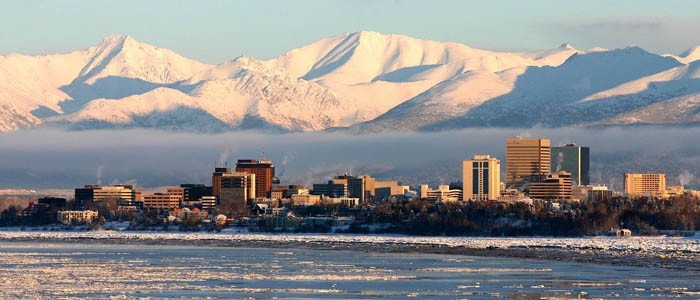 Certified Nursing Assistants work with the members of the healthcare team to ensure that patients receive quality nursing care during their stay in the hospital, nursing home and other medical facilities. They have a major role to play in the day to day operations of these facilities but their job is fulfilling and stable. Certified Nursing Assistants are in demand these days even if there are several establishments and companies that closed due to economic recession. If you like to consider this kind of career, you can take free CNA classes in Anchorage Municipality, Alaska to know more about the profession and become prepared for the certification exam. Once you successfully completed the program and passed the exam, you can be employed at any healthcare facility where CNA's are needed.
Alaska Job Corps
Alaska Job Corps offers free CNA classes in Anchorage Municipality, Alaska but it is not for everyone. Individuals who are interested for this kind of program should ensure to pass the requirements of the institution. They have to provide a high school diploma or GED along with their criminal background check, TB screening, drug screening and chest X-ray. They also need to ensure that they are physically and mentally fit to undergo the training program. The CNA classes of Alaska Job Corps provide an opportunity for students to prepare for the certification exam and be a qualified nursing assistant in the state. It will cover various nursing topics like the basic nursing skills, anatomy and physiology, nutrition, patient safety and infection control, activities of daily living and many others. Students in the nursing assistant training program will receive free accommodation and allowances. They will also have free textbooks and uniforms thus they will enjoy the program without paying anything.
Mat-Su Career and Technology High School
High school students who want to work in the healthcare field as a nursing assistant can apply for the program offered at Mat-Su Career and Technology High School. This program is only available for the upperclassmen who should be at least 17 years old and are capable of completing the classroom and clinical practice. Students in the program will go through 140 hours of lectures, laboratory training and clinical exposure in a healthcare facility. They have to ensure to have a complete attendance in order to graduate from the course. Applicants have to submit a one-page essay that outlines their skills and desire to be in this field of the study. This should be completed along with their application form, criminal background check, TB screening, drug screening, immunization record and chest Xray. Graduates of the program will be eligible for the certification exam and they get the chance to become a qualified nursing assistant. They can be employed in a healthcare facility whether it is a hospital, nursing home or long term care institution.
Kodiak College Nursing Aide Course
Kodiak College has a nursing aide course that runs for 140 hours. This program is divided to 80 hours of classroom lectures and 60 hours of clinical practice. Interested applicants have to be 18 years old or above with a high school diploma or GED. Although it is possible to enroll at a young age, the chances of getting into the class is slim because the school is only accepting 10 students per batch. This would mean that they have a smaller class size to accommodate the student's needs and ensure that they learn well from the teaching strategies imparted by the school's instructors. The cost of the program would range from $1,700 or above including the examination fee of $249. Applicants of the program have to provide a complete immunization record, first aid and CPR certification, criminal background check, TB screening and drug screening. These requirements should be submitted in order to gain admission from the program.
Alaska Institute of Technology
The Alaska Institute of Technology is also offering a nursing assistant training program. This course is a combination of classroom lecture, skills training and clinical practice. Applicants have to take into consideration that the school requires a high school diploma or GED. They also need to complete an interview before they can gain admission. However, successful students will have an opportunity to be trained with the best instructors. They will learn various concepts and skills necessary for the profession. They will also become eligible for the certification exam once they graduate. Alaska Institute of Technology has state of the art facilities and qualified instructors who will guide every student in achieving their career goals. Requirements for admission includes a complete immunization record, a criminal background check, drug screening, TB test and chest Xray.
Other Institutions offering Free CNA Classes in Anchorage Municipality, Alaska:
Providence Extended Care
Providence Alaska Medical Center
Heritage Place
Fairbanks School District
Petersburg General Hospital