Free CNA Classes in Anaheim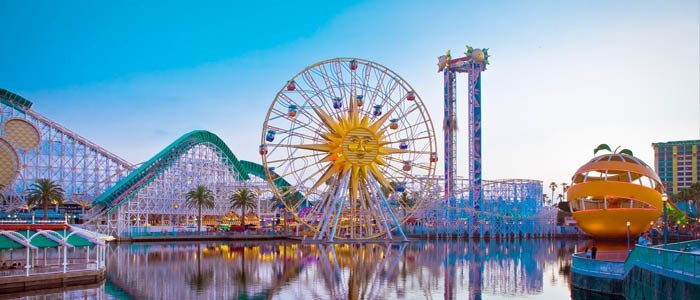 The free CNA classes in Anaheim, California is a good opportunity to jumpstart a career in the healthcare field. There are a lot of individuals nowadays who are unemployed and who cannot find a stable job because of the competition in the market and the lesser job availability anywhere. That is why, taking the free CNA classes in Anaheim, California will help you land a well compensating and sustainable career. There are various hospitals, nursing homes, and even long term care facilities that need nursing assistants to help the nurses, doctors and other members of the healthcare team provide quality care to patients. If you are considering this career, ask from any of these schools where the free CNA classes are offered.
Coast Health Career College
The Coast Health Career College is offering a nursing assistant training program that prepares the students in their career as a CNA. This program is a combined classroom and clinical instruction which teaches the students a number of concepts, particularly about meeting the patient's needs, therapeutic communication, dealing an aggressive behavior, vital signs taking and many others. The program duration is often seven weeks, allowing the students to meet three days in a week. To gain admission from the program, applicants have to submit a complete application form, evidence of CPR certification, high school diploma or GED, and should also pass the physical examination and PPD test. Free CNA classes are not offered every now and then, but scholarships and financial grants can be availed. Graduates of the program will be eligible for the State Competency Examination for Nursing Assistant in California.
ROP Education Center
The ROP Education Center is offering a Nursing Assistant training program that prepares the students for their career in the healthcare field. This program combines the classroom lectures and clinical instruction, which also covers the principles of communication, basic nursing care, emergency procedures, law and ethics, caring for people with special needs, personal care and many others. Finishing the program means completing also the 50 hours of didactic instruction within the classroom and facility of ROP Education Center, and another 100 hours of patient care services in a clinical setting, supervised by a qualified instructor. Students will gain the necessary knowledge and skills of the profession and be able to gain the experience needed for the state competency exam for CNA's. ROP Education Center offers a typical CNA program that costs $2,100 but there are free CNA classes through their scholarship programs. The school also requires a social security card, fingerprinting background check, TB clearance and good physical health result.
Summit College
The growing CNA training program of Summit College empowers the students to enhance their skills and abilities as an effective nursing assistant in the healthcare team. The curriculum of the program emphasizes a number of nursing skills and characteristics of a Certified Nursing Assistant that every employer is looking for. It allows them to remember the various concepts that includes patient safety, psychology, nutrition, legal issues, vital signs monitoring, effective communication, mobility maintenance and use of medical equipment. The CNA training program of Summit College is a 220-hour program or 14 credit program that is divided to 92 hours of classroom lecture, 20 hours of laboratory training and 108 hours of clinical practice. The clinical practice will happen in a community healthcare facility that is why, students have to submit their selves for a criminal background check, TB clearance and physical competence that requires bending and lifting of patients up to 40 pounds. Tuition cost for a 6-week program is $917 with an additional $73 for books and supplies. Free CNA classes can also be availed depending on the availability of slots.
Other Schools offering Free CNA classes in Anaheim, California:
The American Red Cross
Burbank Adult School
Mira Costa College