Free CNA Classes in Alaska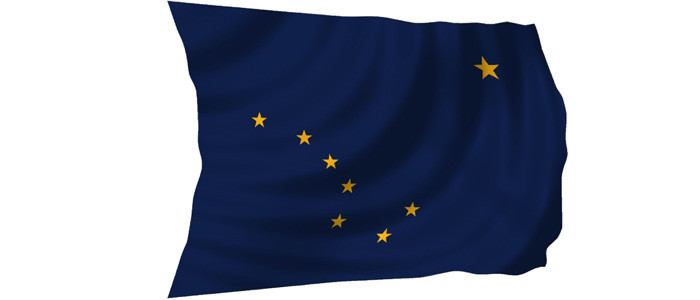 Alaska is one of the states in America facing a shortage of healthcare workers. Because of the increasing ageing population and fewer individuals opting for a career in the healthcare field, several institutions and organizations are providing free CNA classes in Alaska. These courses are offered without charges to compensate the need of the state for Certified Nursing Assistants.
However, the general requirements for CNA training enrollment do not change from one state to another. A high school diploma or a GED is needed, along with a background check, immunization record, and medical record. This may vary per institution, but the requirements have to be completed before admission. Certified nursing assistants are bestowed with career opportunities in Alaska. Aside from the fulfillment that they get good compensation package and bonuses also await them. This is why working in the nursing field as a CNA is well recommended to individuals wanting to grow professionally and those seeking for career and financial stability.
Healthcare Institutions with Free CNA Classes
Sitka Community Hospital LTC
Sitka Community Hospital Ltc is training individuals who wanted to work as a CNA in their institution. Their free CNA class in Alaska is similar to other classes as it covers theory based lectures and hands-on clinical experience. Students will be supervised by a Licensed Nurse or a CNA to know the basic nursing care and skills related to this kind of work. One just has to make sure that he/she passes the certification exam right after the training program to gain employment from the community hospital. The free CNA training program of Sitka Community Hospital LTC is made available to answer shortage of nursing assistants in their facility. Interested individuals can submit their application to the human resource department of the institution and wait for their response. Availing the free CNA training program of Sitka Community Hospital LTC is like securing a job in the facility. Accepted applicants are trained to become one of their nursing assistants who can provide the best nursing services to patients.
Central Peninsula Hospital/Heritage Place
There is also a free CNA class offered by the Central Peninsula Hospital. It is often limited to some students per training, so interested individuals have to inquire or enrol beforehand. The classes cover both classroom lectures and skills training to gain proper knowledge about the nursing concepts imposed by the institution. It is also supervised by a Registered Nurse or a CNA so students can learn and practice the skills correctly. The free CNA classes of Central Peninsula Hospital/Heritage Place is an excellent opportunity to work in the facility after getting certified. The program can be completed in a few weeks and students are often provided with everything they need like uniforms, medical supplies, books and living expenses.
Cordova Community Med LTC
Cordova Community Med LTC is also offering a free CNA classes in Alaska for qualified individuals. This is often provided to unemployed or underemployed residents of Alaska, who wanted to seek a well compensating job and a stable career in the healthcare field. Graduates of the program are expected to take and pass the certification exam to get an employment contract from them. The free CNA classes in Cordova Community Med LTC can be taken all year round, depending on its availability. Interested applicants have to be at least a high school graduate or a GED equivalent holder. Criminal background check and physical examinations are also conducted to ensure that students in the program meet the qualifications of the state. The CNA training program can be completed in a short period, but it offers direct employment upon passing the state certification exam.
Mary Conrad Center
The Mary Conrad Center is also seeking for dedicated and passionate individuals wanting to be a Certified Nursing Assistant in the state of Alaska. They are offering a free CNA class for those who qualify and will provide employment for those who pass the certification exam. The course will cover several nursing topics like anatomy, physiology and patient care, and right after the lectures, students will be exposed to the actual healthcare setting. The combined theoretical and hands-on clinical practice of Mary Conrad Center's CNA training program enables students to receive a substantial amount of knowledge and skills for the profession. It allows graduates to be equipped in the nursing profession, particularly in dealing various kinds of patients with different healthcare needs. Individuals availing the free CNA training program have to be physically, mentally, and academically prepared to go through rigorous training.
Ketchikan General Hospital
Ketchikan General Hospital offers free CNA classes to residents of Alaska who want to work as a nursing assistant in their facility. High school graduates and degree holders from a non-nursing discipline are welcome to apply. Ketchikan General Hospital hires nursing assistants who can potentially serve their patients in accordance with the institution's mission, vision, and philosophy. The minimum requirement is a high school diploma or GED equivalent, but the facility is also looking for an applicant who is physically healthy and free from any criminal acts. These individuals should be willing to be trained for a period of time because they will go through hours of lectures, skills training, and hands-on clinical exposures. Once the training is completed, graduates are assisted in their certification exam. Successful examinees will be offered employment at Ketchikan General Hospital.
Petersburg Medical Center
Petersburg Medical Center has a free CNA training provided to their potential employees. Individuals who wish to work in the facility as a nursing assistant can submit an application regardless if they do not have any training in the profession. Petersburg Medical Center provides a free training program for an aspiring nursing assistant, and it also comes with a direct employment after becoming certified. The program is consist of lectures, laboratory training, and hands-on clinical experience within the facility. Applicants of the free CNA class is screened according to their credentials and commitment to the program. Once they pass the application process, they have to agree in working at the facility for a certain period. The free CNA training is not offered all year round. Individuals who want to take this opportunity can ask the human resource department of Petersburg Medical Center for the free CNA training program.
Schools offering Free CNA Classes:
Alaska Vocational Technical Center
The nursing assistant training program at Alaska Vocational Technical Center covers 230 hours of clinical experience, lab skills practice and classroom lectures. Classes are from Mondays to Fridays and the first 4 weeks are going to be a classroom lecture and laboratory skills. The tuition fee would cost $1840 inclusive of books and tuition, but there are free CNA classes in Alaska for those who qualify. This is quite limited, so it is best to inquire and complete the requirements beforehand.
Kodiak College
The Kodiak College is also providing a 140-hour CNA training program to ambitious individuals. Students who wished to avail a free CNA class should inquire at the admissions office before the enrolment date. This has a limited slot to offer, so it serves only to individuals who availed the free classes first. The CNA training program of Kodiak College covers 80 hours of clinical experience, supervised by a licensed nurse or CNA and 60 hours of classroom lectures. There are weekend and evening classes available so one can gain flexible training schedules upon enrolment, especially those who are currently employed and planning to shift to a CNA career in the state of Alaska.
Kachemak Bay Campus
Kachemak Bay Campus offers a Nursing Assistant training program consisting of six credits. This program can be completed in less than a year, with 60 hours of classroom instruction and 80 hours of clinical practicum. The CNA training enables students to start a rewarding and stable career in the healthcare field. Although the typical cost of the program is $1518, which already includes a background check, books, tuition, supplies and state certification fees, students who want to avail free CNA classes can inquire at the school's financial aid office. Various scholarship programs are offered by the institution to help students finish a degree regardless of their financial hardship. The type of scholarship may vary, but it can be a perfect option to lessen the cost of a CNA training. Kachemak Bay Campus is one of the schools in Alaska offering a quality nursing assistant training program. Whether under a scholarship or not, graduates successfully pass the certification exam.
Alaska Technical Center
Alaska Technical Center is a provider of a Nursing Assistant training program. This program includes classroom learning, laboratory training, and clinical experiences. Students will be equipped with nursing knowledge and skills at the end of the 12 weeks training. The CNA program is approved by the state and will make graduates eligible for taking a certification exam. Students who are facing a financial hardship can take free CNA classes at Alaska Technical Center. The financial aid office of the institution offers scholarship programs which allow successful applicants to receive free CNA training. Some of the programs cover potential expenses on books, uniforms, and medical supplies, whereas some scholarships are limited to free tuition fee only. To apply for a free CNA training, interested applicants have to meet the criteria and essential documents for evaluation. They should also have a good academic standing to get a free CNA training at Alaska Technical Center.
University of Alaska Bill Ray Center
Free CNA classes are also offered at the University of Alaska Bill Ray Center. Individuals who show academic excellence and financial hardship can apply for a scholarship program and obtain a free CNA class. The program allows graduates to earn nine credits of education, which can be useful in pursuing further studies later on. The CNA training is designed to educate and train aspiring healthcare professionals in different fundamental skills necessary to become efficient nursing assistants. Successful completion of the course makes students eligible for the State Certification Exam for nursing assistants. The nine-credit program includes at least 75 hours of lecture and 80 hours of laboratory training and clinical experience. This kind of training allows students to learn various concepts and skills, and apply in an actual setting. To apply for the free CNA class, interested individuals can approach the university's financial aid office for the requirements.