Free CNA Classes Glendale AZ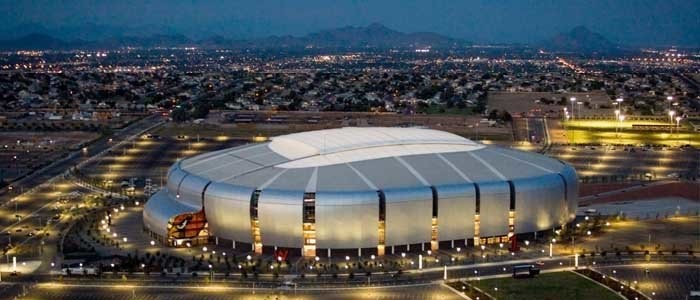 Becoming a Certified Nursing Assistant requires a lot of patience and compassion to other people. If you are interested for this kind of profession, you have to take into account that it is important to undergo a training program in order to qualify for the certification exam. The program can cost you a certain amount of money but it will be definitely worthwhile especially that the salary of nursing assistants within a good bracket. There are also free CNA classes in Glendale, Arizona which you can avail and take advantage with. These free classes may vary on the institution providing it but it will give you an opportunity to learn more about the profession and become a Certified Nursing Assistant. So try to seek for free CNA classes in Glendale, Arizona and know how to get started.
K's Training and Learning Center LLC
K's Training and Learning Center LLC is offering a training program for aspiring nursing assistants. Their mission is to make a successful CNA through their combined lecture and hands-on clinical practice. This kind of learning strategy will help the students achieve the necessary knowledge for the profession and the skills needed to become a well-rounded nursing assistant. The classrooms of K's Training and Learning Center LLC has computers for students to make use of. In order to gain admission for the program, applicants have to be 16 years or older, with a proof of identity to work in the U.S. They should also demonstrate a minimum of 9th grade English writing, reading and comprehension and fine motor skills. K's Training and Learning Center LLC is requiring the students to undergo a physical exam check and background check. Tuition cost is usually $1,295 inclusive of the insurance, blood pressure cuff, gait belt, state exam, uniform, CPR training, TB skin test, fingerprint card and shoes.
Glendale Community College
Glendale Community College is offering a nursing assistant certificate program that prepares the students for an entry level employment. The program has 6 credits comprising of classroom instruction, clinical laboratory and supervised patient care experience in a nursing home. Graduates will be eligible to take the written and skills certification exam, but before that happens, students have to complete the classroom lectures and hands-on laboratory training in order to gain the necessary knowledge on several nursing concepts. The instructors of Glendale Community College are all qualified and certified nursing assistants. They will supervise every training and clinical exposure to make sure that the students are job ready and prepared for the certification exam. Applicants of the program have to complete a drug screening, fingerprinting clearance, a health declaration form from a physician and a current CPR/BLS training. The total estimated tuition cost is $1,136 including the clinical supplies, uniform, textbooks, physical exam, immunization, background check and fingerprint card.
MedStar Academy
MedStar Academy has an exceptional 94% passing rate on their state certification exam. Individuals who want to earn a certificate for the nursing assistant training program can enjoy the modern facilities and expertise of the school's instructors. MedStar Academy has a fast track CNA class which also combines the classroom lectures, laboratory training and clinical experience. This kind of learning strategy will help the students obtain the necessary knowledge and skills in order to be a fully equipped nursing assistant in the state of Glendale, Arizona. The advantage of enrolling at MedStar is they offer a flexible day or evening classes, which allows the students to balance their career and school at the same time. The institution is also an approved testing site for the certification exam thus, students become familiar with the facility. The program cost is $1,030 and another $150 for the registration. Flexible payment plan is available for all students but those who cannot pay it on time can apply for a tuition financing that can reach up to 12 months.
PTI Health College
Providence Training Institute or PTI Health College offers a nursing assistant certificate program which helps the students develop their skills and knowledge for the profession, in order to qualify for an employment in the healthcare field. This program is composed of 80 hours classroom training and 40 hours of supervised clinical practice in a local nursing home. The classroom and laboratory training allows the students to learn various nursing concepts and techniques like vital signs measurement, intake and output measurement, CPR, first aid and many others. Applicants of the program have to 16 years old or above with a clean criminal record and satisfactory physical fitness. The tuition cost is $980 including the uniforms, CNA workbook and equipments. Scholarship programs and financial aid grants are given to those individuals who qualify.
Other Schools offering Free CNA Classes in Glendale, Arizona: