CNA Classes In South Carolina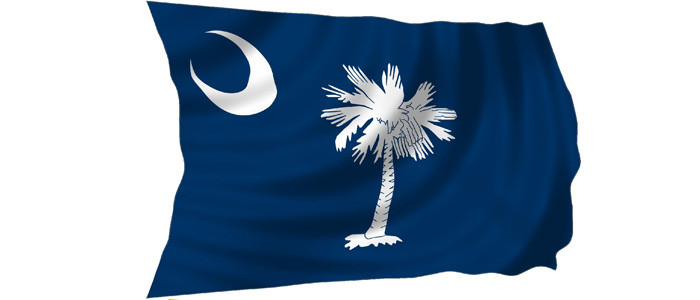 Should you want to change your career, becoming a Certified Nursing Assistant in South Carolina is a good option. There are a lot of opportunities in the medical field and CNA's are among the in-demand profession nowadays. If you want to start this career, you have to undergo first a CNA training program in South Carolina. This training program will get you ready and teach you the necessary skills needed in the field.
Each state in America has different guidelines in terms of CNA certification. In South Carolina, you will be required to get the training in a CNA school and have at least 70 hours of classroom training.
In addition to that, there will be another 20 hours for the clinical experience. This will let you practice what you have learned and know the basic responsibilities of a Certified Nursing Assistant. The total classroom time is 10 weeks and this has to be completed within 90 days in order to qualify for the licensing. CNA schools will accept only applicants who are 18 years old and above, with GED or high school diploma. The cost for the training is around $1,000 and this covers already the tuition fee, materials, uniforms and textbooks.
The school where you undergo the training program should be approved by the South Carolina state. You will not be qualified to take the certification exam if your training is done in a facility where accreditation is not found. Some of the state approved facilities in South Carolina are Agape Health Services, Aiken Technical College, Technical College of the Low Country, Forrest Junior College, Union County Career and Technology Center, Midtech Columbia, Piedmont Technical College, Absolute Medical Training and Academy for Technology and Academics and the school above. You can find South Carolina State approved CNA Classes here.
Some people may worry about the expenses of the CNA training program. However, there are some schools that offer lower tuition fees as well as grants and scholarships. Still most schools update their fees yearly, so it is best to check with each school separately. Another way to get affordable CNA classes in South Carolina is to ask compensation from your employer. This is a great opportunity for you to get the certification done without spending a lot of money.
You need to pass the CNA exam because this will make you eligible in working as a Certified Nursing Assistant. The exam will be a written and skills test. If you failed for the third time, you will be asked to undergo re-training. If you successfully passed, your name will be listed in the South Carolina Nurse Aide Registry.
Employers will look over the list before they hire a CNA so make sure to register once you passed the exam. Take note that the renewal of license should be done after two years and you have to present a document stating that you have worked as a CNA within that span of time.
CNA Salary and Job Outlook in South Carolina
CNA Salary in South Carolina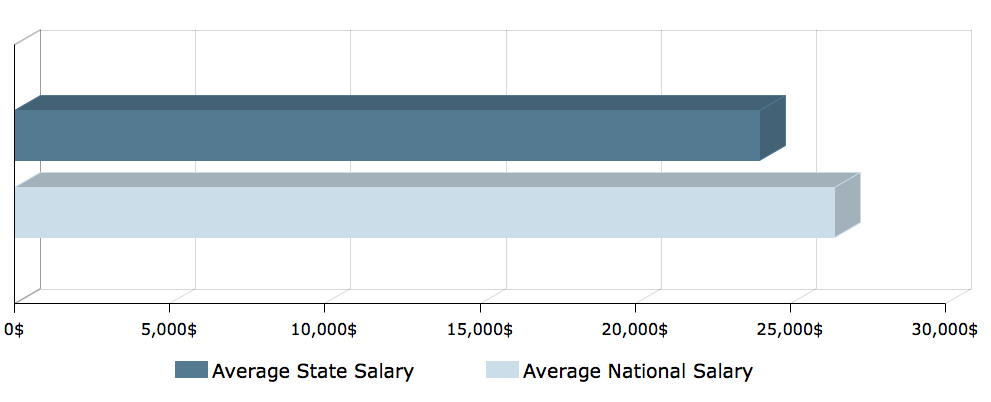 Becoming a Certified Nursing Assistant provides endless possibilities. You can earn as much as $30,000 annually, but keep in mind that the average wage is just over $24,000. That is the reason why many CNAs in SC prefer to advance their careers by becoming a Licensed Practical Nurses or Registered Nurses later on. South Carolina needs a lot of healthcare professionals in their nursing homes, hospitals and long-term care facilities. Right now there are about 18,400 of them employed as CNAs in SC. If you want a stable job, grab the opportunity to undergo South Carolina CNA classes and get your nursing assistant certification!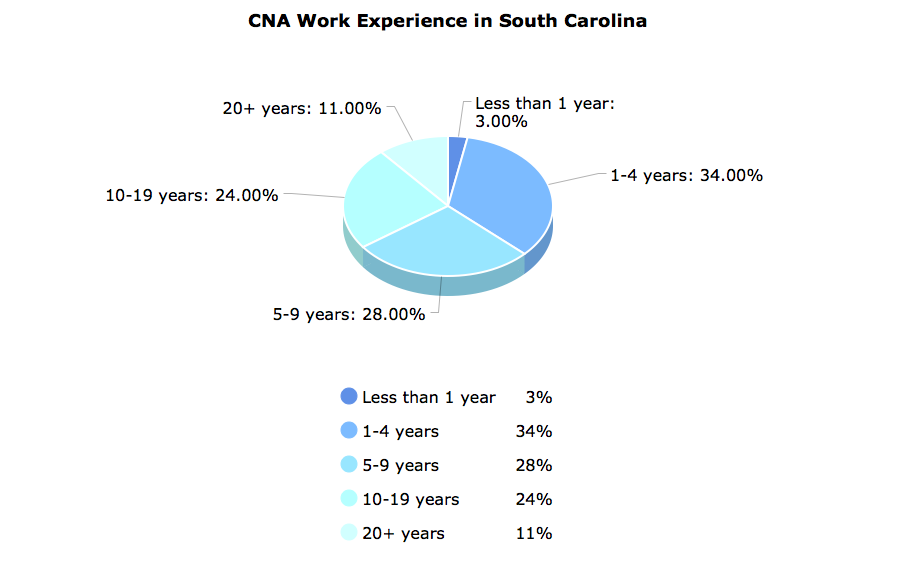 All South Carolina State Approved CNA Programs
| LOCATION | FACILITY | ADDRESS | PHONE |
| --- | --- | --- | --- |
| Abbeville, SC | Abbeville Career Center (Hst) | 100 Old Calhoun Falls Road | 864-366-9069 |
| Aiken, SC | Aiken Technical College, Credit | 2276 Jefferson Davis Hwy Po Box 696 | 803-508-7280 |
| Allendale, SC | Denmark Technical College, Cont. Ed.-allendale Site | 301 Main Street | 803-793-5153 |
| Anderson, SC | Anderson V Career & Technology | 1225 S. Mcduffie Street | 864-260-5160 |
| Anderson, SC | Forrest College | 601 East River St. | 864-225-7653 |
| Anderson, SC | Nhc - Anderson | Po Box 1327 1501 East Greenville | 864-226-8356 |
| Anderson, SC | Richard M. Campbell Veterans Nursing Home | 4605 Belton Hwy | 864-261-6734 |
| Batesburg-leesville, SC | Lexington County School District Three Life Long Learning Center | 101 West Columbia Avenue | 803-532-2141 |
| Beaufort, SC | Technical College Of The Low Country | Po Box 1288 | 843-525-8368 |
| Bennettsville, SC | Marlboro County High School | 951 Fayetteville Avenue | 843-479-5900 |
| Bishopville, SC | Lee County Career & Technology Center | 1800 Wisacky Highway | 803-428-4633 |
| Blackville, SC | Barnwell County Career Center, Health Occupations | 5214 Reynolds Road | 803-259-5512 |
| Bluffton, SC | Home Health Academy | 14 Westburry Parkway | 843-837-3041 |
| Blythewood, SC | Westwood High School | 180 Turkey Farm Road | 803-691-4049 |
| Camden, SC | Professional Development And Training Services | 1000 York Street | 803-420-1930 |
| Chapin, SC | Chapin High School | 300 Columbia Avenue | 803-575-5400 |
| Charleston, SC | Trident Technical College - Continuing Education | Po Box 118067 | 843-574-6687 |
| Cheraw, SC | Cheraw High School | 649 Highway #9 | 843-921-1000 |
| Cheraw, SC | Northeastern Technical College-dillon Site | 1201 Chesterfield Hwy | 843-921-6925 |
| Chester, SC | Chester County Career | Center 1324 Ja Cochran Bypass | 803-377-1991 |
| Chesterfield, SC | Chesterfield High School | 401 North Page Street | 843-623-2161 |
| Chesterfield, SC | Northeastern Technical College | 1201 Chesterfield Highway | 843-921-6900 |
| Clinton, SC | Clinton High School | 800 N. Adair Street | 864-833-0817 |
| Clinton, SC | Nhc – Clinton | Po Box 727 | 864-833-2550 |
| Clover, SC | Clover High School (Hst) | 1625 E. Hwy 55 | 803-222-4591 |
| Columbia, SC | Allheart Allied Health Education Center N.a.t.p. | 7356 Garner Ferry Rd. Suite 221 | 803-834-5017 |
| Columbia, SC | C.a. Johnson Health Science (Magnet) | 2219 Barhamville Road | 803-929-3877 |
| Columbia, SC | Carolina Medical Training Institute | 2430 Atlas Road | 803-381-5768 |
| Columbia, SC | Carolina Nursing Assistant Program Academy | 2712 Middleburg Drive Suite 222 | 803-361-8747 |
| Columbia, SC | C.m. Tucker, Jr. Nurse Aide Training Program | 2200 Harden Street | 803-935-5715 |
| Columbia, SC | Columbia Hands Of Hope | 1812 Washington Street | 803-731-7800 |
| Columbia, SC | Columbia High School – Hst | 1701 Westchester Drive | 803-731-8965 |
| Columbia, SC | Heyward Career & Technology Center | 3560 Lynhaven Drive | 803-735-3343 |
| Columbia, SC | Midlands Technical College, Continuing Education | Po Box 2408 | 803-732-5231 |
| Columbia, SC | Richland Northeast High School | 7500 Brookfield Road | 803-699-2800 |
| Columbia, SC | Ridge View High School | 4801 Hard Scrabble Road | 803-699-2999 |
| Columbia, SC | Midlands Technical College In Fairfield County | P.o. Box 2408 | 803-732-5231 |
| Conway, SC | Academy For Technology & Academics | 5639 Highway 701 North | 843-488-6600 |
| Conway, SC | Horry-georgetown Technical College-conway Adult Education | 1620 Sherwood Dr. | 843-477-2026 |
| Conway, SC | Horry-georgetown Technical College | Po Box 261966 2050 Hwy 501 E. | 843-347-3186 |
| Conway, SC | Professional Medical Training Center, Llc | 1610-n Church Street | 843-678-9135 |
| Cope, SC | Cope Area Career Center – Hst | 6052 Slab Landing Road | 803-534-7661 |
| Darlington, SC | The Darlington County Institute Of Technology | 160 Pinedale Drive | 843-398-4796 |
| Darlington, SC | Medford Nursing Center | 105 Medford Drive | 843-398-7000 |
| Denmark, SC | Denmark Technical Collegecont. Ed.-barnwell Site | P.o. Box 327 | 803-993-9031 |
| Denmark, SC | Denmark Technical College Nursing Division | P.o. Box 327 1126 Solomon Blatt Blvd., Science Bldg. 028 | 803-793-5139 |
| Dillon, SC | Dillon County Technology Center | Po Box 1130 Highway 9 East | 843-774-5143 |
| Dorchester, SC | Dorchester County Career School | 507 Schoolhouse Road | 843-563-2361 |
| Duncan, SC | Spartanburg Community College-tyger River Campus | 1875 E. Main Hwy 290 | 864-591-3904 |
| Easley, SC | Orianna Nurse Aide Training Center | 101 Grace Drive | 864-269-3725 |
| Fairfax, SC | Allendale-fairfax High School | 3581 Allendale-fairfax Hwy | 803-584-2311 |
| Florence, SC | Florence Career Center | 126 East Howe Springs Rd. | 843-664-8465 |
| Florence, SC | Florence-darlington Technical College—main | 2715 W. Lucas Street | 843-661-8120 |
| Florence, SC | Florence Darlington Technical College- Boost | 320 West Cheves Street | 843-661-8179 |
| Florence, SC | Wilson High School | 1411 Old Marion Highway | 843-669-4141 |
| Florence, SC | Professional Medical Training Center | 2204-f Second Loop Road | 843-678-9135 |
| Gaffney, SC | Cherokee Technology Center | 3206 Cherokee Avenue | 864-206-2576 |
| Gaffney, SC | Spartanburg Community College Nursing Divisioncherokee Campus | 523 Chesnee Hwy. | 864-206-2700 |
| Georgetown, SC | Georgetown High School (H/o) | Po Box 1778 2500 Anthuan Maybank Dr. | 843-546-5317 |
| Georgetown, SC | Horry-georgetown Technical College At Georgetown | 4003 South Fraser St. | 843-546-8406 |
| Gilbert, SC | Gilbert High School | 840 Main Street | 803-821-1900 |
| Goose Creek, SC | Goose Creek Hs | 1137 Red Bank Road | 843-553-5300 |
| Greenville, SC | Berea High School | 201 Burdine Drive | 864-355-1600 |
| Greenville, SC | Donaldson Career Center | 100 Vocational Drive | 864-355-4650 |
| Greenville, SC | Golden Strip Career Center | 1120 E Butler Road | 864-355-1065 |
| Greenville, SC | Greenville Technical College, Continuing Education | Po Box 5616 | 864-250-8405 |
| Greenville, SC | Ignite Healthcare Institute | 348 Feaster Rd, Suite F | 864-458-3590 |
| Greenville, SC | Legacy | 622-c Easley Hwy. | 864-616-0183 |
| Greenville, SC | National Health Care Mauldin | 850 East Butler Road | 864-675-6421 |
| Greenwood, SC | G. Frank Russell Career & Technology Center | 601 East Northside Drive | 864-9415750 |
| Greenwood, SC | Piedmont Technical College, Continuing Education | Po Box 1467 Emerald Rd. | 864-941-8324 |
| Greenwood, SC | Piedmont Technical College Laurens Site | Po Box 1467 | 864-941-8426 |
| Greenwood, SC | Piedmont Tech Cont. Ed. At Saluda Campus | P.o. Box 1467 | 864-941-8301 |
| Greer, SC | J. Harley Bonds Career Center | 505 N. Main Street | 864-355-8080 |
| Greer, SC | Nhc Healthcare –greenville | 1305 Boiling Springs Road | 864-458-7566 |
| Greer, SC | Training For Long-term Care | 110 W. Church Street, Suite B | 864-905-5777 |
| Hanahan, SC | Hanahan High School | 6015 Murray Drive | 843-820-3710 |
| Hilton Head, SC | Health Services 2000, Inc. | 11 Palmetto Parkway Suite 203 | 843-681-5011 |
| Hopkins, SC | Lower Richland High School | 2615 Lower Richland Blvd. | 803-695-3049 |
| Inman, SC | Caring Hands | 6 Mill Street | 864-285-7389 |
| Inman, SC | Swofford Career Center | 5620 Highway 11 | 864-592-2790 |
| Irmo, SC | Midlands Technical College, | 7300 College Street | 803-732-5214 |
| Johnston, SC | Strom Thurmond Career Center | 17 Par Drive | 803-275-1767 |
| Kingstree, SC | Kingstree Senior High School | 615 Martine Luther King Avenue | 843-355-6525 |
| Kingstree, SC | Williamsburg Technical College | 601 Martin Luther King Jr. Blvd | 843-355-4138 |
| Lake City, SC | Florence-darlington Technical College – Lake City Site | 278 West Cole Street | 843-394-7233 |
| Lake City, SC | Pee Dee Medical Training Center | 115 North Matthews Road | 843-374-0070 |
| Lake Wylie, SC | Tlc Your Way Caregivers Academy | 14 Executive Court | 803-701-7350 |
| Lancaster, SC | Mid-carolina Ahec | 1824 Highway 9 Bypass West | 803-286-4121 |
| Lancaster, SC | Buford High School | 4290 Tabernacle Road | 803-286-7068 |
| Lancaster, SC | Lancaster Hs Career Center | 625 Normandy Road | 803-285-7404 |
| Laurens, SC | Laurens District 55- Hst | 5058 Hwy. 76 West | 864-682-3151 |
| Laurens, SC | Nhc – Laurens | 301 Pinehaven St. Ext. Po Box 1259 | 864-984-6584 |
| Lexington, SC | Lexington Technology Center - Hst | 2421 Augusta Hwy. | 803-358-2900 |
| Lexington, SC | River Bluff High School | 320 Corley Mill Road | 803-821-0700 |
| Lexington, SC | White Knoll Hs | 5643 Platt Springs Rd. | 803-821-5200 |
| Liberty, SC | Pickens County Career & Technology Center | 990 Chastain Road | 864-397-4500 |
| Manning, SC | F.e. Dubose Career Center | 3351 Sumter Hwy. | 803-473-2531 |
| Mcbee, SC | Mcbee High School | 264 E. Pine Ave. Hwy 151 P.o. Box 218 | 843-335-6766 |
| Mccormick, SC | Mccormick High School | 6981 Sc-28 | 864-852-2302 |
| Moncks Corner, SC | Pruitt Health- Moncks Corner | 505 South Live Oak Drive | 843-761-8868 |
| Monetta, SC | Ridge Spring –monetta High School | 10 Jp Kneece Road | 803-685-2100 |
| Moore, SC | R.d. Anderson Applied Technology Center (Hst) | 1151 Moore-duncan Hwy Po Box 248 | 864-576-5020 |
| Mt. Pleasant, SC | Wando High School | 1000 Warrior Way | 843-884-6857 |
| Murrell Inlet, SC | Nhc Garden City | 9405 Highway 17 Bypass | 843-650-2213 |
| Myrtle Beach, SC | Grand Strand Medical Center | 809 82nd Center Parkway | 843-692-1394 |
| Myrtle Beach, SC | Horry-georgetown Technical College-myrtle Beach Campus | 743 Hemlock Avenue | 843-477-2044 |
| Newberry, SC | Newberry County Career Center | 3413 Main Street P.o. Box 799 | 803-321-2674 |
| Norcross, SC | Pruitt Health- Estill | 1626 Jergens Court | 803-625-3852 |
| North Augusta, SC | Pruitt Health- North Augusta | 1200 Talisman Drive | 803-278-2170 |
| North Charleston, SC | P.a.t.c.h. Career Institute | 1818 Norwood Street | 843-744-1249 |
| Orangeburg, SC | Orangeburg-calhoun Technical College | 3250 St. Matthews Road | 803-535-1381 |
| Orangeburg, SC | Orangeburg District 5 (Five) Technology Center | 3720 Magnolia Street | 803-536-4473 |
| Pageland, SC | Central High School | 200 Zion Church Road | 843-672-6115 |
| Pelion, SC | Pelion High School Health Science Technology | 600 Lydia Drive | 803-894-2100 |
| Pendleton, SC | Tri-county Technical College – Easley | Po Box 587 | 864-646-1725 |
| Pendleton, SC | Pendleton High School | 7324 Highway 187 | 864-403-2000 |
| Ridgeland , SC | Antioch Educational Center | 456 Gray's Highway Suite 101-102 | 843-645-9400 |
| Ridgeland, SC | Beaufort/jasper Ace-hst Program | 80 Low Country Drive | 843-987-8107 |
| Rock Hill, SC | Applied Technology Centerrock Hill | 2399 Main Street | 803-981-1100 |
| Rock Hill, SC | Nurse Aide Institute Of Excellence, Llc | 410 S. Herlong Avenue, Suite 102 | 704-712-7748 |
| Rock Hill, SC | York Technical College, Continuing Education | 452 South Anderson Rd. | 803-327-8000 |
| Saluda, SC | Saluda High School Health Science Technology | 160 Ivory Keys Road | 864-445-3011 |
| Santee, SC | Lake Marion High School & Technology Center | 3656 Tee Vee Road | 803-854-9213 |
| Seneca, SC | Fred Hamilton Career Center - Hst | 100 Vocational Drive | 864-886-4425 |
| Spartanburg, SC | Spartanburg Community College-cherokee Campus | P.o. Box 4386 | 864-592-4904 |
| Spartanburg, SC | Daniel Morgan Technology Center | 201 Zion Hill Road | 864-579-2810 |
| Spartanburg, SC | Spartanburg Community College-nursing Division | 220 East Kennedy Street, | 864-592-4050 |
| Spartanburg, SC | Spartanburg Community College | P.o. Box 4386 | 864-592-6204 |
| St. George, SC | Trident Technical College St. George | 5164 East John Bilton Blvd. | 843-574-2591 |
| St. Matthews, SC | Orangeburg-calhoun Technical College | 101 Courthouse Drive | 803-535-1380 |
| Summerville, SC | Dorchester County Career School-hst Summerville Site | 449 Old Trolley Road | 843-873-5049 |
| Sumter, SC | Allheart Allied Health Education Center N.a.t.p. | 455 Rast Street | 803-773-1800 |
| Sumter, SC | Central Carolina Technical College, Allied Health | 133 S. Main Street | 803-778-7813 |
| Sumter, SC | Central Carolina Technical College, Continuing Education | 506 N. Guignard Dr. | 803-778-1961 |
| Sumter, SC | Pathway Medical Training Services | 1150 Broad Street, Suite 9 | 803-316-2656 |
| Sumter, SC | Sumter County Career Center | 2612 Mccrays Mill Road | 803-481-8575 |
| Swansea, SC | Swansea High School | 500 East First Street | 803-568-1100 |
| Union, SC | Union County Career & Technology Center | 1165 Lakeside Drive | 864-429-1765 |
| Varnville, SC | Wade Hampton High School | 115 Airport Road | 803-943-3568 |
| Walterboro, SC | Colleton County High School | 150 Cougar Nation Drive | 843-782-0031 |
| Walterboro, SC | Latrice D. Ferguson School Of Nursing Assistants | 254 Green Pond Hwy | 843-538-1559 |
| Walterboro, SC | Veterans Victory House Nursing Home Of Walterboro | 2461 Sidneys Road | 843-538-3000 |
| West Columbia, SC | Airport High School | 1315 Boston Avenue | 803-822-5600 |
| Williamston, SC | Anderson Districts I & Ii Career And Technology Center | 702 Belton Hwy | 864-847-4121 |
| Winnsboro, SC | Fairfield Career & Technology Center | 1451 Us Highway 321 North | 803-635-5506 |
| York, SC | Floyd D. Johnson Technology Center | 275 E. Alexander Love Hwy | 803-684-1910 |
| York, SC | White Oak Manor York | Po Box 629 | 803-684-0035 |
CNA Classes In Other States: