CNA Classes in Oxnard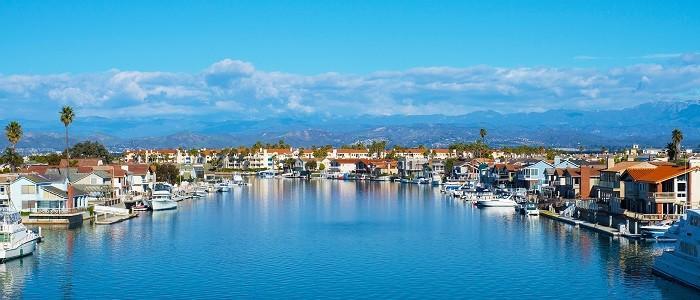 Oxnard is the most populous city in Ventura County, California. Residents and tourists agree that it's a well preserved historic downtown that attracts many visitors annually. But Oxnard is becoming more than just a scenic destination, many people interested in starting a career in the healthcare field are seeing the potential of the city in growing its medical sector.
The entire state of California is experiencing a shortage in the number of nursing assistants as demand for CNAs continues to increase. According to the Bureau of Labor Statistics, California will see an 11% growth in job openings for CNAs in the next decade. This job outlook means you will have more opportunities to enter a rewarding CNA career in Oxnard.
Ventura Training Institute
Ventura Training Institute offers a CNA training designed to equip students with the necessary nursing skills and knowledge they need to perform essential CNA functions in various medical settings. The program, which is approved by the California Department of Public Health prepares students for a wide range of duties including observing patients' physical, mental, and emotional conditions, helping patients to eat, dress, and bathe, and take a patient's vital signs.
The program runs for a period of five to 10 weeks, during which students receive 50 hours of classroom-based instruction, followed by 100 hours of supervised clinical rotation where they will experience providing care to residents of actual healthcare setting with helpful guidance qualified instructors.Upon completion of the contact hours required, graduates will be eligible to take the written and practical CNA exam, which is a prerequisite to receiving CNA certification by the state of California.
Applicants must be at least 16 years old, have a valid Social Security Card and government issued ID, pass a completed health and physical form, submit immunization records and TB skin test, and pass a Reading Assessment.
Program cost includes tuition fee, Livescan, clinical uniforms, liability insurance, and state licensing exam fee.
Oxnard Adult School
The goals of the Nursing Assistant/ Home Health Aide program at Oxnard Adult School is to prepare students to function efficiently under the supervision of registered nurse. The theory class covers several topics related to performing care tasks delegated by other members of the medical team including transferring and discharge of patients, taking vital signs and measurements that will permit analysis of patient's condition. Students will also learn to collect information about patient's conditions, address health care disparities, and examine patients for blood in urine, injuries or wounds, and bruises. The Home Health Aide portion of the program consists of lecture and lab training to teach students the necessary theory and skills central to working in a home care setting. Also, instructors emphasize the importance of providing physical care and emotional support to patients.  
Graduates of the program will become eligible to take the state competency examination for CNAs as well as the certification examination for Home Health Aides.
The school accepts application from students aged 18 and above who are not currently attending a public school.
Trinity School of Nursing
Trinity School of Nursing focuses on providing academic and technical education to students aspiring to start a career as CNAs in California. The curriculum combines theory, hands-on training, and clinical rotations, to allow students to perform CNA skills such as ambulation of patients, range of motion, moving and transferring patients from bed to wheelchair and stretcher, while promoting self-care and independence. The course includes all the preparation students to provide primary nursing care to seniors and chronically ill patients in long-term care settings.
Students who will finish the course can begin their certification process with the California Department of Health.
The school offers full-time classes that meet from Monday through Friday starting at 7:00 AM to 3:30 PM. Weekend classes that run from 7:00 AM to 3:30 PM are also available for part-time students. Depending on the student's preferred schedule, the program can be completed in as little as five weeks or 12 weeks for part-time students.
Ventura College
At Ventura College, students will learn the vital role that CNAs play in patient care. The CDPH-approved program helps students develop essential CNA skills to enable to perform routine duties such as identifying changes in each patient's overall health condition, assisting patients in rebuild muscle strength, and observing any changes and improvements in the patient's health. Students will also learn state and federal healthcare regulations that will allow them to, promote safety and provide quality healthcare services to patients.
During the clinical portion of the program, students will be assigned to work alongside a registered nurse who can help them in providing care to residents of long-term care facilities. Instructors will also orient students on what to expect in the work environment and how they can be valuable members of the nursing team.
Ventura College provides career counseling to help students plan their short-term and long-term career goals, and workshops intended to teach students about effective resume writing, interviewing, and job search. The school also participates in financial aid programs.
Program cost includes tuition fee, Uniform and shoes, Gait Belt, Immunization Tracker, Drug and alcohol clearance, and State Certification Exam fee.
Applicants must submit proof of recent physical examination, negative TB test, and provide documentation of MMR and varicella immunizations.
Simi Valley Adult School
The CNA course at Simi Valley Adult School is designed to provide students with the knowledge and experience they need for evaluating the patient's medical needs. CNAs are responsible for performing a variety of routine tasks related to help patients with essential living activities that they may have difficulty in doing due to current medical conditions. Qualified instructors conduct theory instruction and laboratory training to enable students to function in the role of nursing assistant under the supervision of a registered nurse. Upon completion of the program, students can sit for state competency exam for CNA certification.
The school welcomes application from individuals aged 18 years or older who can demonstrate their ability to read, write, and communicate in English at the 9th-grade level. Students must also provide proof of current physical examination showing good health, and pass a criminal background check, which is a prerequisite for clinical attendance.
Simi Valley offers free workshops to students who wish to learn methods in creating effective resumes and cover letters and acing an interview with a potential employer.