CNA Classes In North Carolina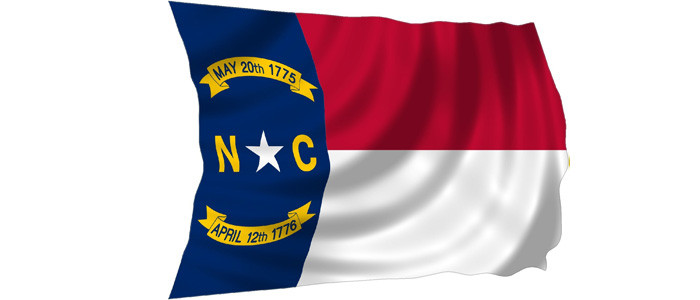 If you are searching for an exciting career in the health care field, becoming a Certified Nursing Assistant could be an answer. In North Carolina, working as a CNA is rewarding and well compensated. Aside from that, becoming a CNA is not a complicated process. The training session is 175 hours only and it will take 10 to 14 weeks of completion. Hence, if you want to work in the healthcare field, you can start taking the CNA classes in North Carolina.
Becoming a CNA starts from selecting the right school. There are a number of schools in North Carolina offering CNA classes. The cost of it may vary but you can always select a school which has the lowest tuition fees. Make sure to undergo the training in an accredited school because you will just be wasting a lot of your money and time if the program is not approved by the state. There are two types of training for CNA's.
First type is the classroom sessions where you will learn several nursing topics like basic anatomy, medical terminologies, vital signs taking, emergency procedures, patient's rights and many more. The second type will be clinical training where you will be put in a healthcare setting and work under the supervision of a Registered Nurse. You have to pass both trainings so that you will be eligible to take the certification exam.
The CNA certification exam in North Carolina is divided into two sections- written and clinical exam. Similar to the training program, you have to pass both exams in order to get certified. If you fail, you will be given three chances to pass it again. If you still fail after that, you will be required to undergo another re-training. As soon as you pass the CNA exam, your name will be listed on the North Carolina Nurse Aide Registry.
You have to pass a proof of license and fill out the application form in order to get into the registry. The license will be valid for two years and after that, you have to renew it. When you renew your license, you have to provide a proof of work experience and you have performed your duties as a Certified Nursing Assistant. Any changes in regards of your name or address should be immediately updated to the North Carolina Nurse Aide Registry.
It does not sound too complicated now, does it? Still, to begin your new career as a CNA, you need to take your CNA classes in North Carolina first. If you would like to find out more about the nursing field in NC, check out North Carolina Board of Nursing website and NC Department of Public Health site. Both of these will be very useful for any budding healthcare professional!
CNA Salary and Job Outlook in North Carolina
CNA Salary in North Carolina

Would you like to join the workforce of 55,000 nursing assistants that are currently employed in NC? If so you could on average expect to earn around $23,030 annually with some health and dental benefits on top of that.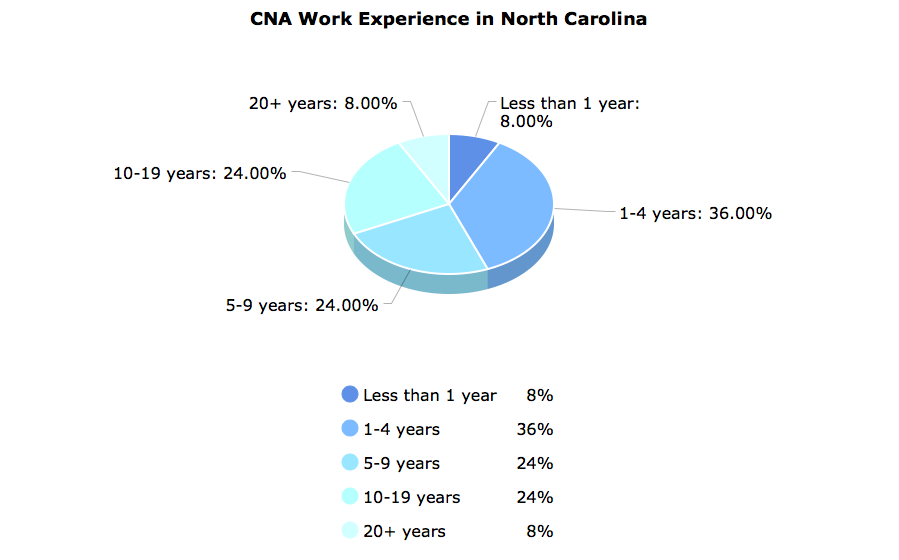 All North Carolina State Approved CNA Programs
| LOCATION | FACILITY | ADDRESS | PHONE |
| --- | --- | --- | --- |
| Ahoskie, NC | Roanoke-chowan Community College/bertie Hs Ccp | 109 Community College Rd | 252-862-1261 |
| Albemarle, NC | Stanly Community College / Ccp | 141 College Dr | 704-991-0342 |
| Archdale, NC | Randolph Community College/archdale Center | 110 Park Dr | 336-633-3028 |
| Asheboro, NC | Randolph Community College/asheboro Campus | 629 Industrial Park Ave | 336-633-3028 |
| Asheville, NC | Asheville Buncombe Technical Community College/nbhs | 340 Victoria Rd | 828-398-7960 |
| Asheville, NC | Asheville-buncombe Technical Community College/goodwill | 1616 Patton Avenue | 828-254-1921 |
| Asheville, NC | Asheville-buncombe Technical Community College/mission | 16 Fernihurst Dr | 828-398-7332 |
| Asheville, NC | Asheville-buncombe Tech Community College/marshall Camp | 340 Victoria Rd | 828-254-1921 |
| Belmont, NC | Gaston College - East Campus | 7220 Wilkinson Blvd | 704-922-6372 |
| Biscoe, NC | Montgomery Community College - Ccp Biscoe | 157 Eagle Ln | 910-898-9706 |
| Bolivia, NC | Brunswick Community College | 50 College Rd | 910-755-7337 |
| Boone, NC | Caldwell Community College And Ti - Watauga Campus | 372 Community College Dr | 828-726-2242 |
| Brevard, NC | Blue Ridge Community College/transylvania Center | 45 Oak Park Dr | 828-694-1761 |
| Burgaw, NC | Cape Fear Community College - Pender Co Hs Ccp | 5380 Nc Highway 53 West | 910-362-7218 |
| Burgaw, NC | Cape Fear Community College/burgaw Campus | 100 East Industrial Dr. | 910-343-0481 |
| Burlington, NC | Alamance Community College-goodwill Site | 1304 Plaza Dr | 336-278-2202 |
| Burnsville, NC | Mayland Community College - Mhs | 107 Wheeler Hills Road | 828-766-1356 |
| Burnsville, NC | Mayland Community College/yancey Campus | 107 Wheeler Hills Rd | 828-682-7315 |
| Butner, NC | Central Regional Hospital | 300 Veazey Rd | 919-733-5324 |
| Candler, NC | Asheville-buncombe Technical Community College/enka Ccp | 1465 Sand Hill Rd. | 828-398-7960 |
| Castle Hayne, NC | Caring For Life | 1915 N County Dr | 910-989-2273 |
| Chapel Hill, NC | Durham Technical Community College/chapel Hill | 503 West Franklin Street | 919-536-7223 |
| Charlotte, NC | American Academy Of Healthcare, Llc | 4822 Albemarle Rd #110 | 704-525-3500 |
| Charlotte, NC | Central Piedmont Community College - Central Campus | 1201 Elizabeth Ave | 704-330-2722 |
| Charlotte, NC | Chosen Healthcare Institute, Inc. | 8401 University Executive Park Dr #111 | 704-547-1988 |
| Charlotte, NC | Divine Health Academy | 5633 Monroe Rd | 704-566-2955 |
| Charlotte, NC | Serenity Nurse Aide Academy | 6636 East Wt Harris Boulevard H | 704-567-8000 |
| Charlotte, NC | Unity Nursing Institute | 5715 Westpark Dr Ste 202 | 704-525-1448 |
| Cherokee, NC | Oconaluftee Job Corps | 502 Oconaluftee Job Corps Rd | 828-497-8033 |
| Clayton, NC | Johnston Community College/cleveland Campus | 9046 Cleveland Road | 919-209-2009 |
| Clinton, NC | Sampson Community College | 1801 Sunset Ave | 910-592-8081 |
| Clyde, NC | Haywood Community College | 185 Freedlander Dr | 828-627-2821 |
| Columbus, NC | Isothermal Community College/polk Campus | 1255 West Mills Street | 828-894-3092 |
| Creedmoor, NC | Vance-granville Community College/granville Site | 1547 South Campus Drive P.o. Box 39 | 252-492-2061 |
| Dallas, NC | Gaston College | 201 Us-321 | 704-922-6365 |
| Dobson, NC | Surry Community College | 630 S Main St | 336-386-3372 |
| Dublin, NC | Bladen Community College | 7418 Nc Hwy 41w | 910-879-5632 |
| Durham, NC | Durham Technical Community College | 1637 E Lawson St | 919-536-7223 |
| Durham, NC | Durham Technical Community College/main Campus | 1637 East Lawson Street | 919-536-7222 |
| Durham, NC | Harris Training Institute | 2310 S Miami Blvd #135 | 919-224-8081 |
| Durham, NC | Hashem School Of Health And Career Training Center | 1230 Avondale Dr #4 | 919-641-5722 |
| Durham, NC | Ideal Health Institute, Inc. | 1420 E Club Blvd | 919-957-8311 |
| Durham, NC | Neslyn Health Institute, Inc | 3600 N Duke St | 919-479-3000 |
| Durham, NC | Wisdom Health Academy | 3771 3622 Shannon Rd Suite 103 | 919-908-9939 |
| Edenton, NC | College Of The Albemarle - Chowan County Hs Ccp | 118 Blades St | 252-482-7900 |
| Elizabeth City, NC | College Of The Albemarle - Pasquotank County Hs Ccp | 1208 N Road St | 252-335-0821 |
| Elkin, NC | Surry Community College - Elkin Center | 1461 N Bridge St | 336-386-3372 |
| Engelhard, NC | Beaufort County Community College/hyde County Davis Ctr | Po Box 305 33470 Us Highway 264 | 252-940-6263 |
| Fayetteville, NC | Fayetteville Technical Community College | 2201 Hull Rd | 910-678-8469 |
| Fayetteville, NC | Miller-motte College | 3725 Ramsey St | 910-354-1900 |
| Franklin, NC | Southwestern Community College - Macon Center | 23 Macon Ave | 828-369-7331 |
| Goldsboro, NC | Cherry Hospital | 1401 W Ash St | 919-731-3200 |
| Goldsboro, NC | Wayne Community College | 3000 Wayne Memorial Dr | 919-735-5151 |
| Graham, NC | Alamance Community College | 1247 Jimmie Kerr Rd | 336-578-2002 |
| Grantsboro, NC | Pamlico Community College | 5049 Nc-306 | 252-249-1851 |
| Greensboro, NC | Guilford Technical Community College/gso | 3505 Wendover Ave E | 336-334-4822 |
| Greensboro, NC | New Hope Medical Training Llc | 1400 Battleground Ave #215c | 877-221-7757 |
| Hamlet, NC | Richmond Community College | 1042 W Hamlet Ave | 910-410-1891 |
| Hamlet, NC | Richmond Community College/main Campus | 1042 W Hamlet Ave | 910-410-1833 |
| Hampstead, NC | Cape Fear Community College - Pender Co Hs Ccp | 621 Nc Hwy. 210 E. | 910-362-7218 |
| Hampstead, NC | Cape Fear Community College/alston Burk Center | 245 St. John's Church Rd | 910-362-7218 |
| Havelock, NC | Craven Community College | 305 Cunningham Blvd | 252-638-6127 |
| Henderson, NC | Vance-granville Community College/vance Cty Main Campus | 200 Community College Rd | 252-492-2061 |
| Hendersonville, NC | Blue Ridge Community College/health Science Center | 805 6th Ave W | 828-694-1761 |
| Hickory, NC | Catawba Valley Community College | 2550 Us Hwy 70 Se | 828-327-7000 |
| Hickory, NC | Catawba Valley Community College - Goodwill Site | 2550 Us Hwy 70 Se | 828-327-7000 |
| High Point, NC | Guilford Technical Community College / High Point | 901 S Main St | 336-334-4822 |
| Hillsborough, NC | Durham Technical Community College/occ | 525 College Park Road | 919-536-7222 |
| Hudson, NC | Caldwell Community College And Technical Institute | 2855 Hickory Blvd | 828-726-2200 |
| Jacksonville, NC | Caring For Life | 618a Court St | 910-989-2273 |
| Jacksonville, NC | Coastal Carolina Community College | 444 Western Blvd | 910-455-1221 |
| Jamestown, NC | Guilford Technical Community College/jamestown | 601 E Main St | 336-334-4822 |
| Kannapolis, NC | Rowan-cabarrus Community College - College Station | 399 Biotechnology Ln | 704-216-3733 |
| Kannapolis, NC | Southern College Of Health Sciences | 206 N Cannon Blvd | 704-707-3965 |
| Kenansville, NC | Davidson County Community College/mocksville Campus | 133 James Sprunt Dr | 336-249-8186 |
| Kenansville, NC | James Sprunt Community College | 133 James Sprunt Dr | 910-296-1341 |
| Kernersville, NC | Forsyth Tech Community College - Grady Swisher Center | 1108 Swisher Center Rd | 336-734-7734 |
| Kinston, NC | Lenoir Community College | 231 North Carolina Hwy 58 | 252-527-6223 |
| La Grange, NC | Lenoir Community College | 112 E Railroad St | 252-806-0522 |
| Laurinburg, NC | Richmond Community College/honeycutt Center | 600 Mclean St | 910-410-1833 |
| Lexington, NC | Davidson County Community College-ccp | P.o. Box 1287 · | 336-249-8186 |
| Lillington, NC | Central Carolina Community College-harnett | 1075 E Cornelius Harnett Blvd | 910-814-8999 |
| Lincolnton, NC | Gaston College/ Lincoln Campus | 511 S Aspen St | 704-922-6372 |
| Locust, NC | Stanly Community College/crutchfield Education Center | 102 Stanly Parkway | 704-991-0342 |
| Louisburg, NC | Vance-granville Community College/franklin Cty Campus | 8100 Nc-56 | 252-492-2061 |
| Lumberton, NC | Chosen Healthcare Institute, Inc. - Lumberton | 705a Wesley Pines Rd | 704-547-1988 |
| Lumberton, NC | Robeson Community College | 2158 5160 Fayetteville Rd | 910-272-3397 |
| Manteo, NC | College Of The Albemarle - Dare County Hs Ccp | 132 Russell Twiford Rd | 252-473-2264 |
| Manteo, NC | College Of The Albemarle/roanoke Island Campus | 205 Highway 64 S. | 252-475-9250 |
| Marble, NC | Tri County Community College - Technology Center | 2415 Airport Road | 828-835-3095 |
| Marion, NC | Mcdowell Technical Community College | 54 College Dr | 828-652-0645 |
| Matthews, NC | Central Piedmont Community College - Levine Campus | 2800 Campus Ridge Road | 704-330-2722 |
| Mocksville, NC | Davidson County Community College - Davie Campus | 1205 S Salisbury St | 336-249-8186 |
| Monroe, NC | South Piedmont Community College - Och Campus | 4209 Old Charlotte Hwy | 704-290-5217 |
| Monroe, NC | South Piedmont Community College/sun Valley High School | 5211 Old Charlotte Hwy | 704-290-5217 |
| Mooresville, NC | Mitchell Community College/mooresville | 219 N Academy St | 704-878-4368 |
| Morehead City, NC | Carteret Community College | 3505 Arendell St | 252-247-3097 |
| Morganton, NC | Broughton Hospital | 1000 S Sterling St | 828-433-2111 |
| Morganton, NC | Western Piedmont Community College | 1001 Burkemont Ave | 828-448-3532 |
| New Bern, NC | Craven Community College | 800 College Ct | 252-638-6127 |
| Newland, NC | Mayland Community College/avery Campus | 785 Cranberry St | 828-765-7351 |
| Oxford, NC | K's Healthcare Institute | 102 Broad St | 919-225-1636 |
| Pembroke, NC | Robeson Community College/pembroke | 124 Livermore Dr | 910-272-3700 |
| Pilot Mountain, NC | Surry Community College - Pilot Center | 612 E Main St | 336-386-8121 |
| Pinehurst, NC | Sandhills Community College | 3395 Airport Rd | 910-692-6185 |
| Pittsboro, NC | Central Carolina Community College/pittsboro | 764 West St | 919-542-8042 |
| Raeford, NC | Sandhills Community College/hoke Center | 1110 E Central Ave | 910-695-3965 |
| Raleigh, NC | Care One Health Training Institute, Inc-hybrid | 319 Chapanoke Rd #104 | 919-773-7165 |
| Raleigh, NC | Guiding Lights Nurse Aide I Program | 3724 National Dr Ste 130. | 919-371-2062 |
| Raleigh, NC | Miller-motte College | 3488 3901 Capital Blvd #151 | 919-723-2820 |
| Raleigh, NC | Wake Technical Community College | 9101 Fayetteville Road | 919-866-5800 |
| Raleigh, NC | Wake Technical Community College-north Campus | 6600 Louisburg Road. | 919-532-5502 |
| Raleigh, NC | Wake Technical Community College-phsc | 9101 Fayetteville Road | 919-747-0065 |
| Raleigh, NC | Wake Technical Community College-psec | 321 Chapanoke Road. | 919-747-0065 |
| Raleigh, NC | Wake Technical Community College/psec | 321 Chapanoke Road. | 919-986-6800 |
| Raleigh, NC | Wake Technical Community College/vmcca | 9101 Fayetteville Road | 919-747-0065 |
| Randleman, NC | Randolph Community College/randleman | 100 Hilliary St | 336-633-3028 |
| Riegelwood, NC | Bladen Community College/east Arcadia | 675 Smith Rd | 910-879-5500 |
| Robbinsville, NC | Tri-county Community College/graham Campus | 145 Moose Branch Rd | 828-837-6810 |
| Rocky Mount, NC | Edgecombe Community College - Incubator Site | 225 Tarboro St | 252-446-0436 |
| Rocky Mount, NC | Nash Community College | 522 N Old Carriage Rd | 252-443-4011 |
| Roper, NC | Beaufort County Community College/washington County Ctr | 100 Nc Hwy 32 North | 252-940-6263 |
| Roxboro, NC | Piedmont Community College | 1715 College Dr | 336-599-1181 |
| Salisbury, NC | Rowan-cabarrus Community College - North Campus | 1333 Jake Alexander Blvd S | 704-216-3733 |
| Sanford, NC | Central Carolina Community College | 1105 Kelly Dr | 919-777-7703 |
| Shelby, NC | Cleveland Community College | 137 S Post Rd | 704-484-4000 |
| Siler City, NC | Central Carolina Community College/siler City | 400 Progress Blvd | 919-542-6495 |
| Smithfield, NC | Johnston Community College | 245 College Rd | 919-464-2355 |
| Snow Hill, NC | Lenoir Community College/greene County | 818 Nc-91 | 252-747-3434 |
| Sparta, NC | Community College/alleghany Campus | 115 Atwood St # A | 336-372-5061 |
| Spindale, NC | Isothermal Community College | 286 I C C Loop Rd | 828-395-1675 |
| Spring Lake, NC | Fayetteville Technical Community College/spring Lake | 171 Laketree Blvd | 910-678-8469 |
| Spruce Pine, NC | Mayland Community College - Spruce Pine | 200 Mayland Drive | 828-765-7312 |
| Statesville, NC | Mitchell Community College - Goodwill Center | 500 W Broad St | 704-978-5443 |
| Sylva, NC | Southwestern Community College | 447 College Drive | 828-586-4091 |
| Tarboro, NC | Edgecombe Community College | 2009 W Wilson St | 252-823-5166 |
| Taylorsville, NC | Catawba Valley Community College - Alexander Campus | 345 Industrial Blvd | 828-327-7000 |
| Thomasville, NC | Davidson County Community College | 297 Dccc Road | 336-249-8186 |
| Trenton, NC | Lenoir Community College/jones County Center | 509 North Carolina Hwy 58 | 252-448-5021 |
| Troy, NC | Montgomery Community College | 1011 Page St | 910-898-9706 |
| Wadesboro, NC | South Piedmont Community College - Lockhart-taylor Cntr | 514 N Washington St | 704-290-5217 |
| Warrenton, NC | Vance-granville Community College/warren County Campus | 210 W Ridgeway St | 252-738-3366 |
| Washington, NC | Beaufort County Community College/beaufort Campus | 5337 Us-264 | 252-946-6194 |
| Weldon, NC | Halifax Community College | 100 College Dr | 252-536-7291 |
| Wentworth, NC | Rockingham Community College | 215 Wrenn Memorial Rd | 336-342-4261 |
| West Jefferson, NC | Wilkes Community College/ashe Campus | 363 Campus Dr | 336-838-6204 |
| Whiteville, NC | Southeastern Community College | 4564 Chadbourn Hwy | 910-642-7141 |
| Wilkesboro, NC | Wilkes Community College | 1328 S Collegiate Dr | 336-838-6204 |
| Williamston, NC | Martin Community College | 1161 Kehukee Park Rd | 252-792-1521 |
| Wilmington, NC | Cape Fear Community College | 411 N Front St | 910-362-7180 |
| Wilson, NC | Fast Track Career Prep, Inc | 3456 Airport Blvd Nw | 252-243-3276 |
| Wilson, NC | Wilson Community College | 902 Herring Ave E | 252-291-1195 |
| Windsor, NC | Martin Community College/bertie Campus | 409 Granville St. | 252-794-4861 |
| Winston-salem, NC | Forsyth Tech Community College - Goodwill Center | 2100 Silas Creek Pkwy | 336-734-7725 |
| Winston-salem, NC | Forsyth Tech Community College - Woodruff Center | 2100 Silas Creek Parkway | 336-734-7734 |
| Winston-salem, NC | Forsyth Technical Community College - West Campus | 1300 Bolton St | 336-734-7734 |
| Winston-salem, NC | Mount Eagle College | 6000 Museum Dr B | 336-776-0357 |
| Winterville, NC | Pitt Community College | 1986 Pitt Tech Rd | 252-355-4293 |
| Yadkinville, NC | Surry Community College/yadkin Center | 1001 College Drive | 336-386-3372 |
| Yanceyville, NC | Piedmont Community College/yanceyville Campus | P.o. Box 1150 | 336-599-1181 |
CNA Classes In Other States: