CNA Classes In New Mexico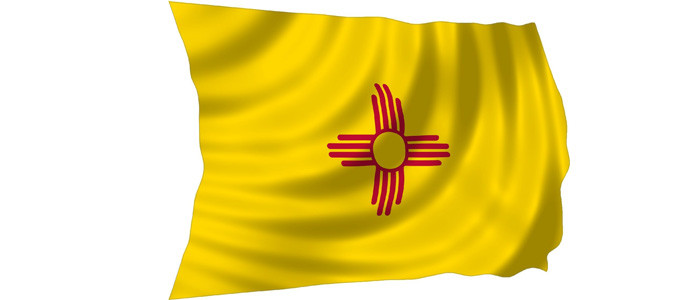 Embarking on a new career is definitely exciting, however it can also be a bit scary at times. Still the people who are looking for CNA classes in New Mexico should not be concerned. Nursing assistant certification is a good investment in terms of your future career. It will give you not only the knowledge you will need to be a great potential nurse one day, but also shows your employer that you have necessary skills to work for them.
The state of New Mexico provides many short term CNA Classes for those who want to work in the medical field. There is no need to spend years just o get certified. CNA classes in New Mexico take 12 weeks to complete and the tuition is normally not as high as you would expect.
So what do you need to become a CNA in New Mexico? Well, as long as you are 18 years old or above with a GED and have no previous criminal history that is pretty much it.  You will need to pass the NM state certification exam, and register yourself in New Mexico CNA Registry (NAR).
In terms of rules and regulations, the state of New Mexico Department of Health requires 70 hours of classroom sessions and 100 hours of clinical training. The entire coursework will cover topics on infectious diseases, patient care, human anatomy, emergency procedures, vital signs taking, geriatric training and many others. Meanwhile, the clinical training will be done under the supervision of a Registered Nurse. CNA students will be able to practice their skills and make it applicable to the healthcare setting.
Make sure that as you select the state approved schools like Eastern New Mexico University, San Juan College, New Mexico Junior College, Dona Ana Branch Community College and Central New Mexico Community College or any of the colleges above. You can see full list of state approved nursing schools in New Mexico here.
Once you are done with the CNA classes in New Mexico, you still have some things to do prior to CNA certification. First, you have to pass the Nurse Aide Competency Evaluation Program Testing given by the state of New Mexico. This exam will be in two parts; the written and clinical exam. On the written exam, nursing topics will cover the multiple-choice type of questions. Right after it will be the clinical exam in which takers have to demonstrate perfectly 5 out of 25 nursing skills. As much as possible, they have to bring with them the necessary things needed for the demonstration. Three chances will be given to every test taker therefore, if you failed on the first try, you still have two more. If you failed on the third time, you will be required to undergo again a re-training.
Passing the certification exam places your name on the Nurse Aide Registry list of New Mexico. Employers will only hire Certified Nursing Assistant listed on the registry. Thus, complete the background check and fingerprinting processes needed for the certification.
CNA as a career is well compensating, rewarding, exciting and a venue for personal and professional growth. It only takes few weeks to become a CNA and from there, you can start sowing what you reap. Just be ready for the challenges that will come along the way and be open minded. It is a great advantage if you upgrade your skills and take classes to make you a competent Certified Nursing Assistant.
CNA Salary and Job Outlook in New Mexico
New Mexico is an interesting state where there average CNA salary is also pretty much the same as the average national CNA salary. This is around $26, 750 per annum. Currently there are 6620 CNAs employed in this state and there is room for growth.
Majority of CNAs work in local hospitals and nursing homes where the certification of nursing assistants is mandatory.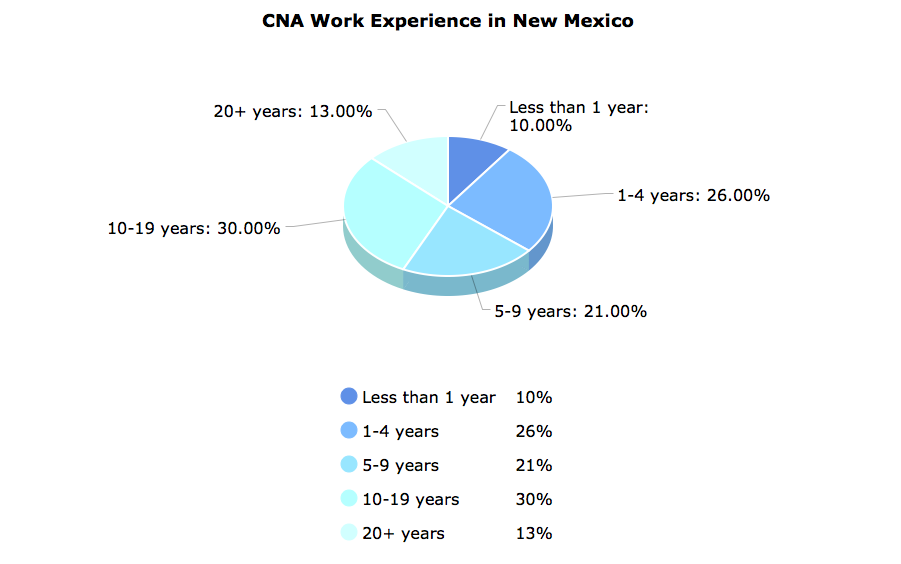 All New Mexico State Approved CNA Programs
| LOCATION | FACILITY | ADDRESS | PHONE |
| --- | --- | --- | --- |
| Alamogordo, NM | New Mexico State University | 2400 N. Scenic Drive | 575-439-3600 |
| Albuquerque, NM | Albuquerque Technical Vocational Institute | 4700 Morris Street Northeast | 505-224-5520 |
| Albuquerque, NM | Central New Mexico Community College | 525 Buena Vista Dr. Se | 505-224-3000 |
| Carlsbad, NM | New Mexico State University | 1500 University Drive | 575-234-9200 |
| Clovis, NM | Clovis Community College | 417 Schepps Boulevard | 575-769-2811 |
| Espanola, NM | Northern New Mexico Community College | 921 N. Paseo De Onate | 505-747-2100 |
| Farmington, NM | San Juan College | 4601 College Boulevard | 505-326-3311 |
| Gallup, NM | University Of New Mexico | 705 Gurley Ave. | 505-863-7500 |
| Grants, NM | New Mexico State University | 1500 N Third St | 505-287-6678 |
| Las Cruces, NM | Dona Ana Branch Community College | 2800 N. Sonoma Ranch Blvd | 575-527-7500 |
| Las Cruces, NM | New Mexico State University | P.o. Box 30001 | 575-646-5746 |
| Los Lunas, NM | University Of New Mexico Valencia | 280 La Entrada Rd | 505-925-8500 |
| Roswell, NM | Eastern New Mexico University | 52 University Blvd | 575-624-7249 |
| Tucumcari, NM | Mesalands Community College | 911 S 10th St | 575-461-4413 |
CNA Classes In Other States: